Best-selling cookbook author and chef Samin Nosrat gets down to the fundamentals of flavor with four key elements: salt, fat, acid and heat.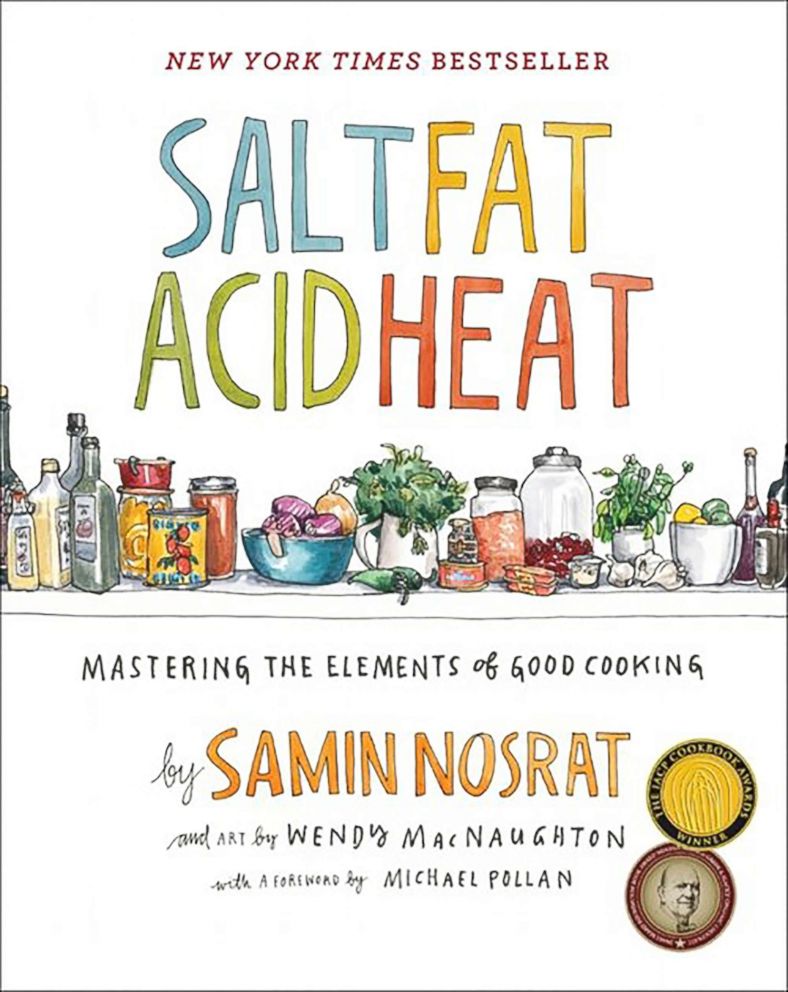 Her book, which was turned into a popular Netflix show, highlights the importance of salt, fat, acid and heat. Nosrat touched on two of those components — salt and acid — on "Good Morning America."
She said a little salt and acid can help turn anyone into a master chef at home.
Salt
First, Nosrat demonstrated the importance of how to measure salt for different kinds of foods.
For example, salt helps bring out more of the natural flavor in raw tomatoes.
"It helps flavors taste more like themselves," she explained. Her suggestion is to use good Kosher salt.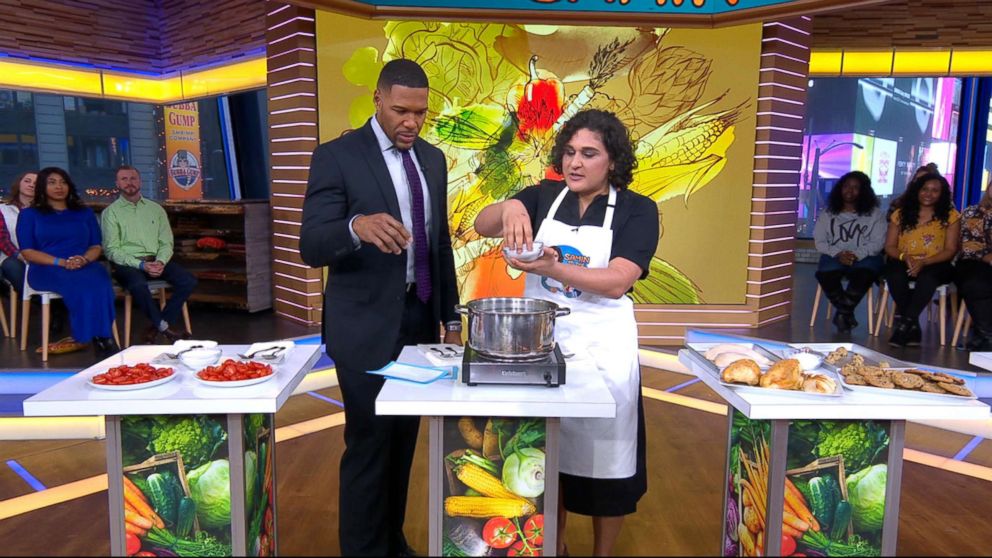 Nosrat also said that for foods cooked in liquid, "the water needs to be really, really salty so the food can be absorbing it."
Whether that's boiling water for pasta or potatoes, she uses approximately a palmful of salt and tastes the water before adding ingredients.
Acid
Acidic ingredients help "punch up the flavor" in dishes.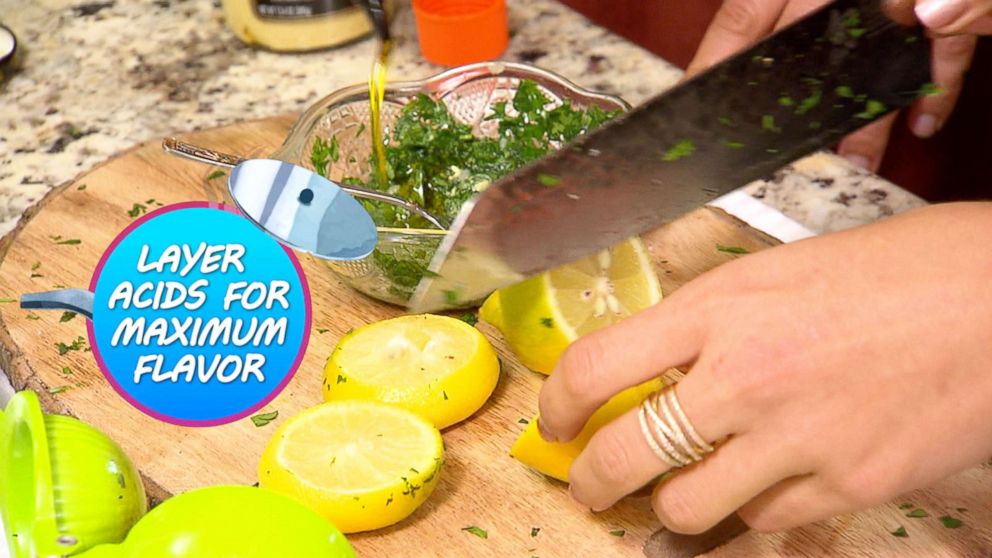 She explained that something as simple as a squeeze of lemon can add balance and contrast to a dish.
"The great thing about acid is it makes flavors pop in your mouth," she said after taste tasting two bowls of strawberries and sugar.
"It brings balance and contrast. So there's a lot of secret sours of acid in our cooking that we don't think about," she said. "Sneaking them into food creates the contrast."
"Salt Fat Acid Heat" is streaming on Netflix. Nosrat will be back on "GMA" Tuesday morning to discuss her tips for mastering fat and heat.
Source: Read Full Article