Meghan King Edmonds is speaking out about the cheating scandal involving her estranged husband, Jim Edmonds.
Over the weekend, reports emerged stating that the former MLB player had filed for divorce from the former Real Housewives of Orange County star after five years of marriage. Meghan and Jim—who share daughter Aspen, 2, and twin boys Hart and Hayes, 16 months—tied the knot in Oct. 2014. Amid the divorce news, it was also claimed that Meghan accused Jim of cheating on her with their family nanny, Carly Wilson, which he has denied.
"It's dangerous, irresponsible and hurtful to all to allow a rumor to be spread to the world because of insecurities," Jim told Us Weekly in response the cheating speculation.
Nanny Carly has also denied the allegations involving Jim. When asked on social media if the "rumors" were true and she was "with Jim now," Carly replied, "The allegations are completely false."
Now, Meghan is sharing her side of the story in a new post on her blog, entitled "Broken."
"Four months ago I found out my husband had a many months-long sexting affair with a woman before, during, and after my difficult pregnancy with our twins. Seven days later our son Hart was diagnosed with a life-long brain injury called PVL (more on that here) that will affect every aspect of his life for the rest of his life," Meghan's post begins. "During this difficult time my closest family and friends rallied behind me when I told them I wanted to do everything in my power to address Hart's diagnosis while also trying to save my marriage."
"Consequently, my family and friends reached out to Jim on their own accord and let him know they supported our marriage, they love him, and they hope he puts forth the effort to fix it," the post continues. "Alternatively, his family and closest friends did not reach out to me—the one who was betrayed, the one who had to read on the internet that her husband paid his virtual mistress hush money in an attempt to bury the truth. Instead, every last one of them isolated me and some went so far as to blame me for his sexting."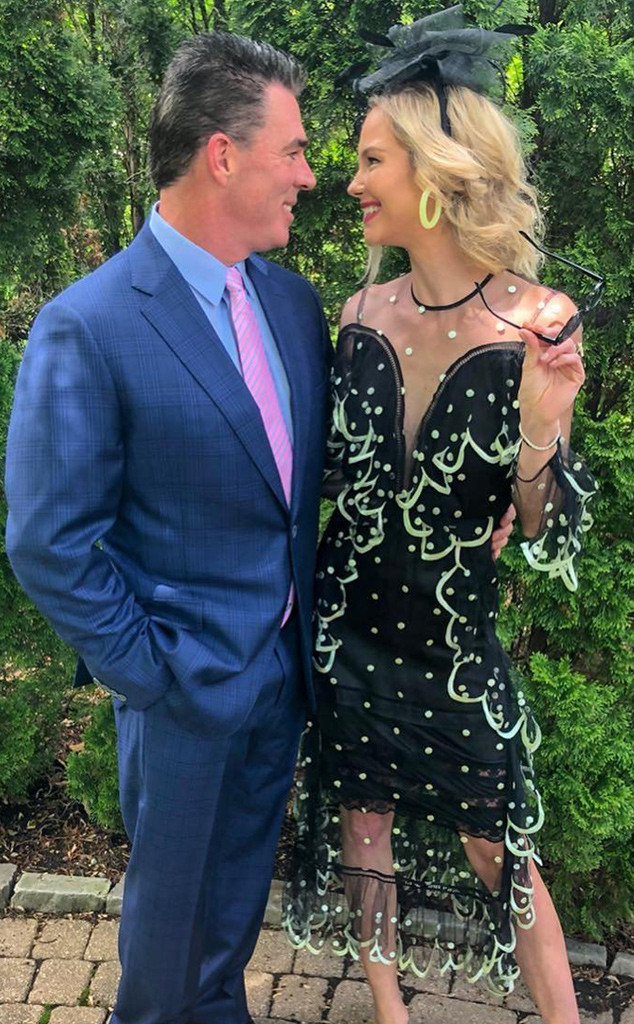 Instagram
"And the hurt continues. Anyone who has lived through infidelity knows how difficult it is to overcome and regain a strong marriage. It requires both people to be all in," Meghan goes on to write. "It requires the betrayer to put in the time and effort to repair the trust that was broken. To be fully open and transparent. Sadly, that's not what happened here."
Meghan notes that out of respect for her kids and family, she won't go into all of the "gritty" details.
"What I will say is that, in the wake of the sexting situation, my husband was drinking and partying with much younger women, including several of our babysitters, and I found this galivanting inappropriate, immature, and downright odd," she continues. "While I initially wrote it off because during several of these outings, his 22-year-old daughter was present, given his previous indiscretions, I was uncomfortable. Even more so when he started lying about where he was going or who he was going with—and deleting entire text conversations on his phone with several of these young women. (For the record, after the sexting affair he had agreed with our therapist that he would be totally transparent and never delete messages or conversations and he would also keep his location available on his phone.) And when I learned of a particular outing with a babysitter, this time, to a hockey game, that Jim repeatedly lied about, I asked him to include me on all future texts with this sitter but he said, 'No.' Another major red flag."
Meghan also notes that she doesn't know if Jim "slept with our babysitter" or whether they were just being "exceedingly inappropriate by hanging out socially without either of them telling me."
"I've gone back and forth with my thoughts for a couple days but as I write this, I don't think he did," Meghan continues. "But I still don't understand why he'd lie. And why would she lie?"
She then recalled learning about her divorce, writing, "Last Friday—the same day I confronted Jim and one of our babysitters—I got a call from a reporter, telling me he had a story and was releasing it. 'What?! He's divorcing me?!' This is the first I had heard of it. Ten minutes later it was all over the world wide web. Two points for me: I've now found out that my husband cheated on me (re: the sexting scandal) AND that he was divorcing me via the tabloids. (Turn knife in heart a little more.) I called my speed-dial lawyers: my dad, my best friend, and my cousin. 'Check casenet! I read that Jimmy is divorcing me!' They couldn't find anything. How did this tabloid have so much personal information? How did it know Jim had filed for divorce? Information that – to my knowledge – only Jim and his lawyer were privy to. Once again, the tabloids knew more about my marriage than I did."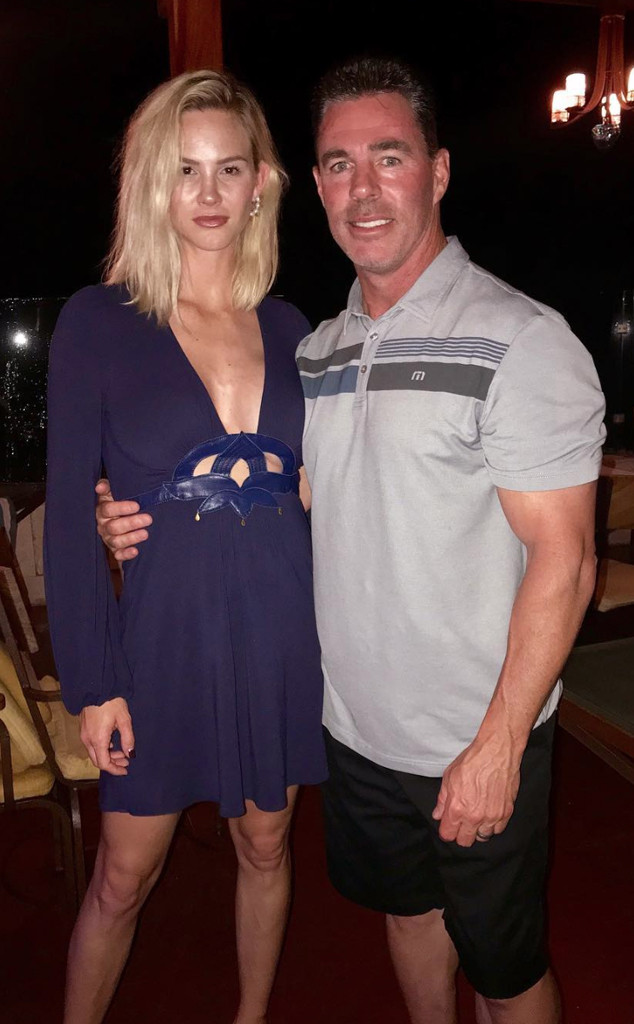 Instagram
"I have largely kept mum on this until now. I posted a selfie captioned 'so raw' and I did a thumbs up emoji under a comment stating 'Judging by Jim's instagram, I'm guessing it's Nanny Carly whom he posted NINE photos of 11 months ago.' But I NEVER made one public statement, allegation, accusation, or otherwise. Let's get that REAL STRAIGHT," Meghan writes. "I'm disgusted by what has surfaced in the media. I love my husband and I'm devastated that our marriage is being broken up in the ugliest and messiest way."
"I am broken for my family," she notes. "I am buried in despair. I cry at the drop of a hat. But I am enduring. I will set an example for my children and I will teach them to love and respect people while also knowing how to condone unethical or wrong behavior. I will facilitate healthy, consistent, and ongoing relationships with their father and with his family despite the hurt I feel from them because my children should not reap the karma of my personal situations."
On Thursday, Oct. 24, shortly before the divorce reports emerged, Meghan and Jim marked their five-year-wedding anniversary. That same day, reflected on Jim's previous cheating scandal that occurred earlier this year. Back in June, Jim confessed to exchanging explicit texts with another woman, causing a loss of trust in their marriage.
In comments posted by Bravo's The Daily Dish on Thursday, Meghan shared, "We're just still working it day by day. I think after such a breach of trust, it's so hard to rebuild from there, especially [with] so many distractions, like our son's health problems and two other little babies as well. And so to focus on the two of us as a couple, is really hard."
Back in July, Meghan revealed that son Hart has "irreversible brain damage," later sharing that he's been making "great progress" following his health diagnoses.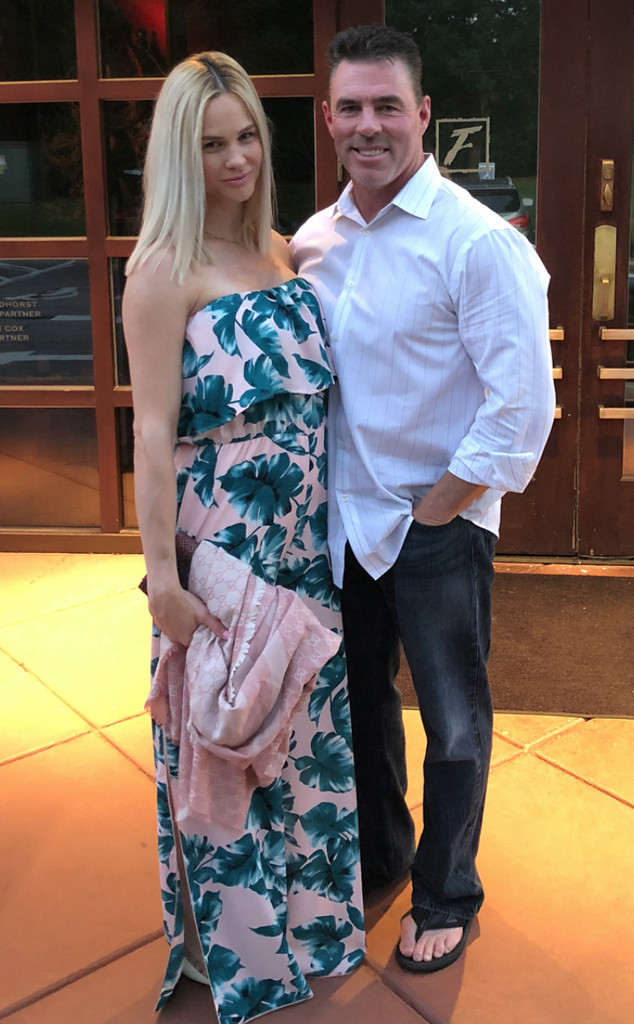 Instagram
Amid the speculation surrounding Meghan and Jim, E! News learned that authorities were called to their home in St. Louis, Miss., for a family disturbance on Friday, Oct. 25. According to documents obtained by E! News, Meghan and Jim were heard "arguing, but police found "no indication of a physical assault" and Jim voluntarily left the house. The police report noted the nanny's presence at the time of the incident.
E! News later confirmed that Meghan called authorities out of fear for her mother's safety when Jim appeared at the home. The police report stated that Jim and Meghan's mother had a "verbal argument" over "property."
"He doesn't want to see Meghan and there's no chance of them working things out," a source previously told E! News. "It's really bad right now and Meghan is very distraught. It's been very upsetting to their family and it's best they stay away from one another until things cool down for now."
(E! and Bravo are both part of the NBCUniversal family.)
Don't miss E! News every weeknight at 7, only on E!
Source: Read Full Article