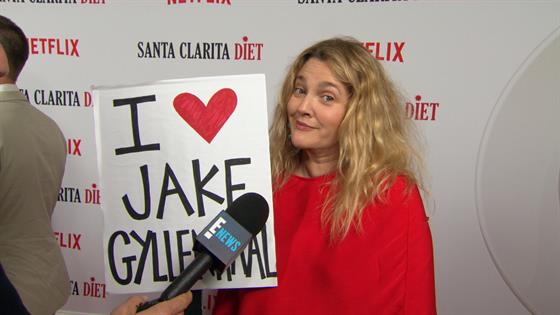 "I love love, man."
Jake Gyllenhaal said this in an interview with Howard Stern back in 2015, and when you look at his dating history over the years, it's pretty easy to confirm that the Hollywood star does, in fact, love love.
He's been in several high-profile relationships—some serious, some not-so-serious—but has always remained fiercely private when it comes to his personal life.
"I'm not necessarily guarded, but I consider intimacy to be very important and I don't think everybody needs to know about my family or my personal details," he said in an interview with The Guardian in 2017. "I'm old school in that way." And when asked about his personal life, specifically if he is playing with fire by dating famous women, he simply explained, "I would love to not talk about my personal life."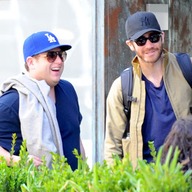 Photos
Jake Gyllenhaal's Famous Friends
Still, that hasn't stopped the public from being oh-so-very interested in his dating life, especially when you realize he's never actually settled down despite being in several longterm relationships.
At 37, Gyllenhaal has never been married, and he was pretty candid when talking about the subject during the chat with Stern.
"I think I probably just got scared," he said of never walking down the aisle with his previous girlfriends. "There are a lot of beautiful women, there are opportunities, but I think at the same time, if you find the right person, I believe in monogamy I believe in when you meet somebody who is right it will be right and you will stay there."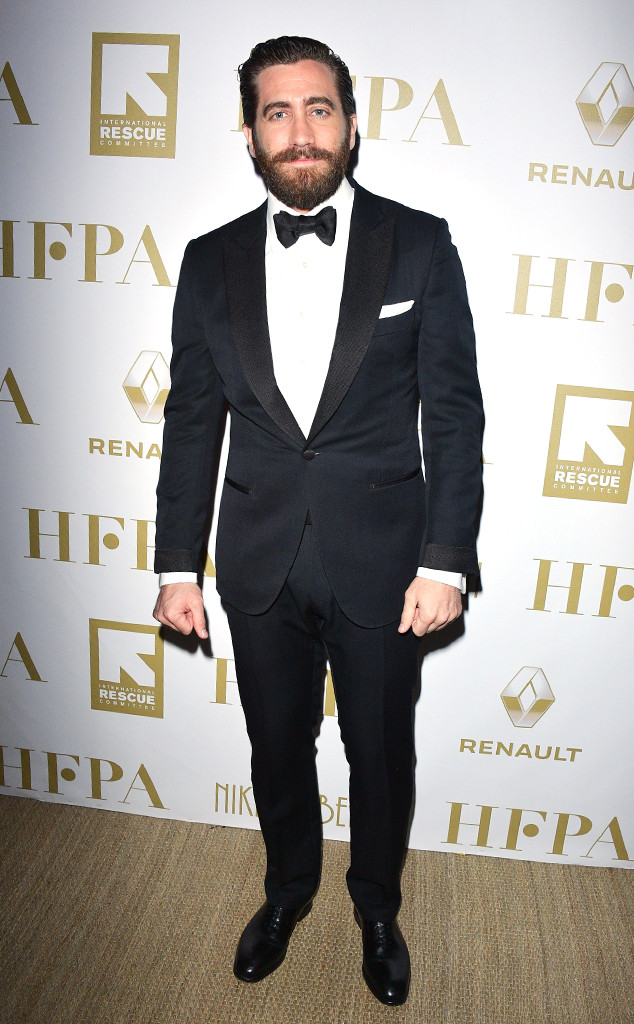 George Pimental
At the time, Gyllenhaal was single, and admitted he wasn't happy about it and said he does "hope" he will eventually get married.
And while he didn't name the two women, the Nocturnal Animals star did reveal he's been in love "twice."
Given his surprisingly impressive dating history, speculation quickly began over which two girlfriends Gyllenhaal had really been in love with. To properly investigate, we decided to look back on all of his relationships (even rumored ones), including his infamous fling with Taylor Swift, which felt appropriate given that the two were spotted on their iconic maple latte date eight years ago today.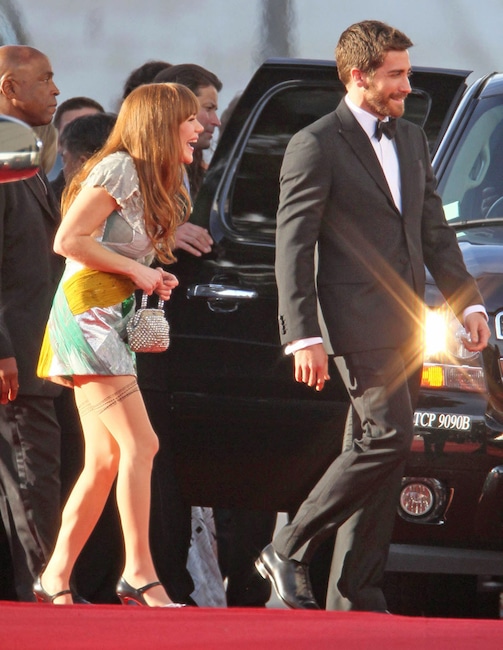 WENN
2001: Dates Jenny Lewis

While their romance was brief, Gyllenhaal remained friends with the Rilo Kiley lead singer, even bringing her as his date to the 2011 Golden Globes.
Splash News
September 2002: Begins Dating Kirsten Dunst

Fun fact: The couple was set up by his sister and her Mona Lisa Smile co-star, Maggie Gyllenhaal. And they were a match made in young Hollywood heaven, as she had just starred in Spider-Man while he was about to become the next big thing with The Day After Tomorrow and Brokeback Mountain.
The it couple of the early aughts got serious pretty fast, sharing a home in Los Angeles and adopting a puppy together during their relationship (which included the iconic photos Gyllenhaal and Dunst eating in Paris, which went viral as he seemed to hate the way she ate her salad).
Given their rising stars, they were a paparazzi favorite, with Gyllenhaal telling People at the time, "Kirsten and I know what's real and what isn't. We know what happens when you are both actors."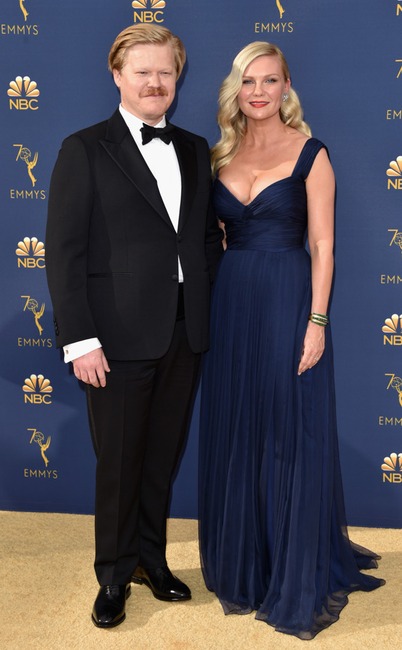 John Shearer/Getty Images
July 2004: Ends Relationship With Kirsten Dunst

"Kirsten and Jake remain the best of friends," Gyllenhaal's rep said at the time. "Details regarding when and why their romantic relationship stopped are not being provided, but suffice it to say it happened some time ago. They are still very close."
But they didn't remain close, with Dunst telling Allure in 2009, "It would be nice to see him, but we're not good friends."
Dunst is now engaged to her Fargo co-star Jesse Plemons, and the couple welcomed their first child in May 2018.
Article continues below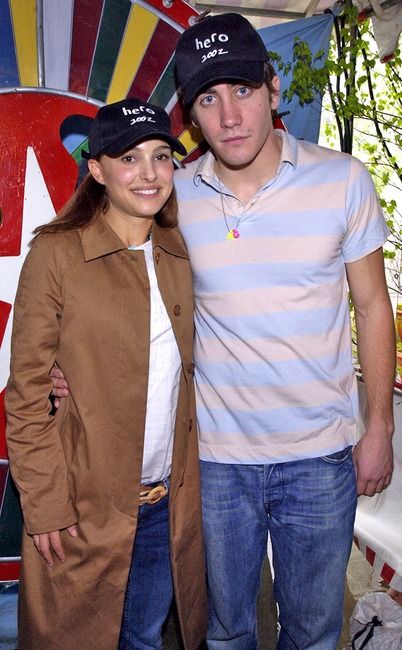 Kevin Mazur/WireImage.com
2006: Brief romance with Natalie Portman

While their romantic relationship only lasted a few months (though they reportedly went on a few dates in 2002), they remained close friends and co-starred in 2009's Brothers. He even presented his ex with the Desert Palm Achievement Award in 2011, joking, "She's a vegan, which makes it really frustrating when you're picking a place to eat."
He then went onto describe Portman as "the Audrey Hepburn of our generation. She's graceful, has amazing eyebrows, and is talented, really short, funny, smart, dedicated, incredibly kind and Jewish!"
Swoon.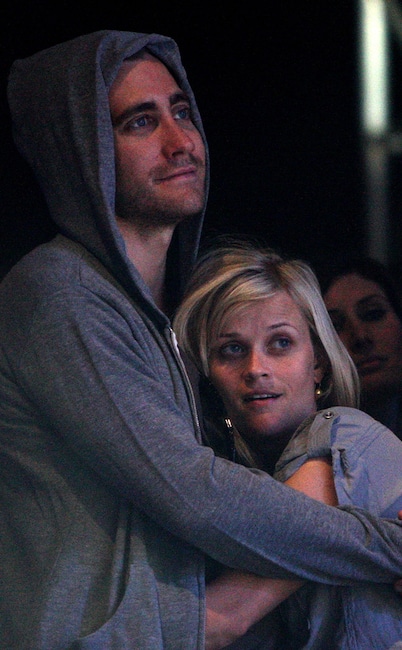 Frazer Harrison/Getty Images
Early 2007: Starts Dating Reese Witherspoon

After co-starring together in Rendition, though they had no scenes together, rumors start flying that Witherspoon has moved on from her divorce from Ryan Philippe in 2006 with Gyllenhaal while filming the movie in Morocco.
And in October 2008, she couldn't help but gush about her beau to Vogue.
"He's very supportive," she said. "Suffice it to say, I'm very happy in life, and I'm very lucky to have a lot of really supportive people around me who care very much for me, and, you know, that's all you can hope for in life. I am very blessed in that way."
Gylleenhaal was often photographed with Witherspoon and her two kids, Ava and Deacon, and would often cook for his girlfriend.
Jake is a great cook," Witherspoon told InStyle. "He does a lot. We spend the weekends outside L.A, in Ojai, where I have a farmhouse. We have chickens and we grow cucumbers and tomatoes. I love it."
"I've learned so much from the kids in my life, and somehow they just become the center of your life and the way you look at things," he reportedy told Grazia Australia. "Obviously I exist in my girlfriend's world and my sister's world in a different way, but it's opened my heart and I feel much more grown up and want to be grown up as a result of it."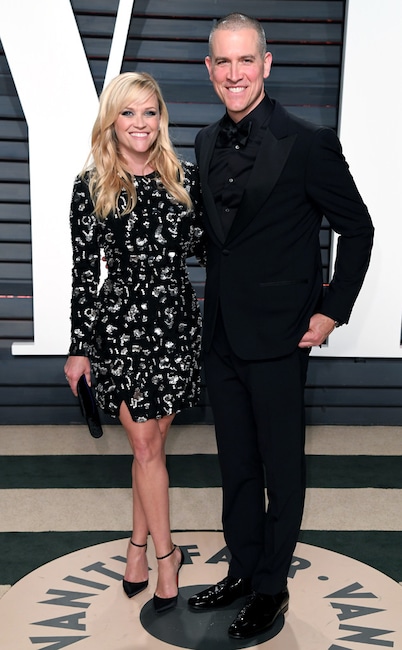 PA/PA Images via Getty Images
December 2009: End of Relationship With Reese Witherspoon

After two years together, sources confirmed to E! News the couple had split just around Thanksgiving. The reason? Nothing juicy.
"There are no other people involved," the insider revealed. "The relationship just ended. It just fizzled. But they also wanted to be careful and private about it because of Reese's kids."
Clearly, there was no bad blood between the exes, as Gyllenhaal gushed about his ex in a 2016 interview with Entertainment Weekly, saying, "She is, as I would say about most of the women who I'm close friends with or had relationships in my life, one of the smartest, strongest people I've ever met."
Witherspoon married Hollywood agent Jim Toth in 2011, and welcomed a son, Tennessee James, in 2013.
Article continues below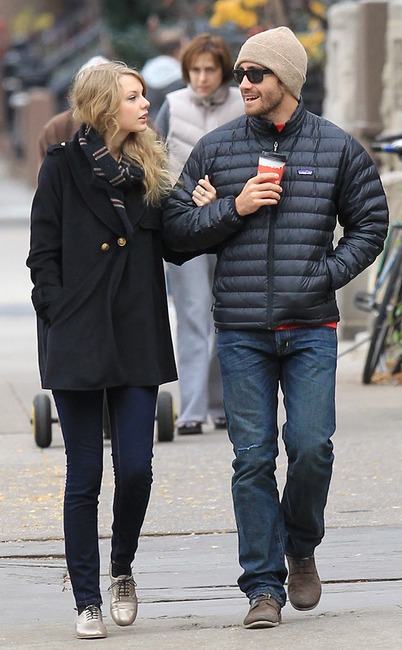 INFphoto.com
October 2010: Starts Dating Taylor Swift, Mayhem Ensues

The then 29-year-old dominated the tabloid covers and headlines after he was first spotted with Swift, then 20, all around Brooklyn, as well as attending a Saturday Night Live taping for an episode hosted by one of Swift's BFFs, Emma Stone. (One of their alleged first dates? A trip to an apple farm!)
Their relationship became a big effin' deal pretty effin' quickly, with the first photos of them together making the cover of Us Weekly.
And it was later revealed that Gwyneth Paltrow may have actually set the couple up, after she hosted a dinner party they both attended (Swift was friends with Paltrow's then-husband, Chris Martin).
"It's so weird. I wonder how people find out these things," Paltrow told USA Today in 2010. "It was a while ago, so I don't know why it would come out today."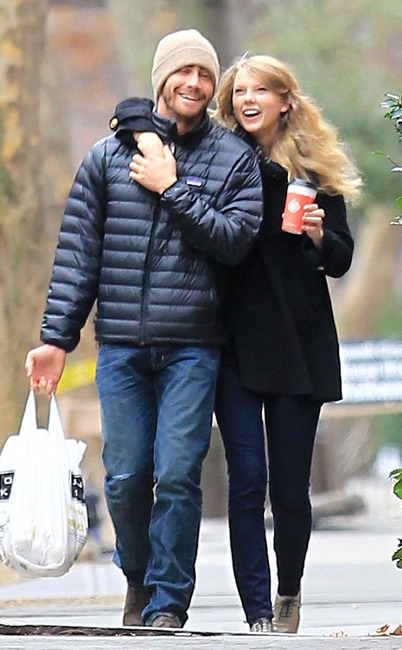 Swarbrick/INFphoto.com
November 2010: The Maple Lattes Pics

Ah yes, the infamous Maple Latte photos, taken on a stroll in Brooklyn Thanksgiving Day in 2010 as she was spending the holiday with his family, including sister Maggie Gyllenhhaal. The photo of the two with giant smiles on their faces and Swift's arm happily hooked around Gyllenhaal would define the entire relationship, and the beverage that would become the secret clue in the liner notes of Swift's Red album that "All Too Well" was about Gyllenhaal.
The couple would then head to Nashville to continue their first (and only) holiday celebration together.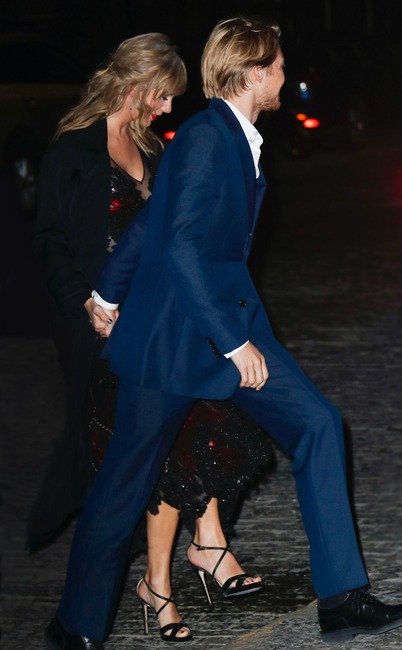 Jackson Lee / SplashNews.com
January 2011: Split With Taylor Swift Confirmed

While it wasn't much of a surprise, sources confirmed that Gyllenhaal and Swift parted ways at the end of 2010.
Insiders close to the former couple insisted both parties were separately "very happy," and wouldn't dish on who ended the shortlived-but-much-covered romance.
But it was apparently all of that attention that gave Gyllenhaal major pause.
"Let's just say Jake was surprised by all the attention [he found with Taylor], and the last thing he wanted was another public, surprise breakup," a source told us at the time. "Taylor's young, you just don't know what could have happened. He needed to contain it, before it went any further. He's just not in that relationship space right now."
Alas, while their romance didn't last, it did inspire some of Swift's best songs, including "All Too Well," which references the infamous scarf.
But Swift revealed in an interview that her ex called her after listening to the album and told her it was a "bittersweet experience."
Swift is currently dating British actor Joe Alwyn, with their relationship first confirmed in May 2017. Many of the songs on her most recent album, Reputation, reference him.
Article continues below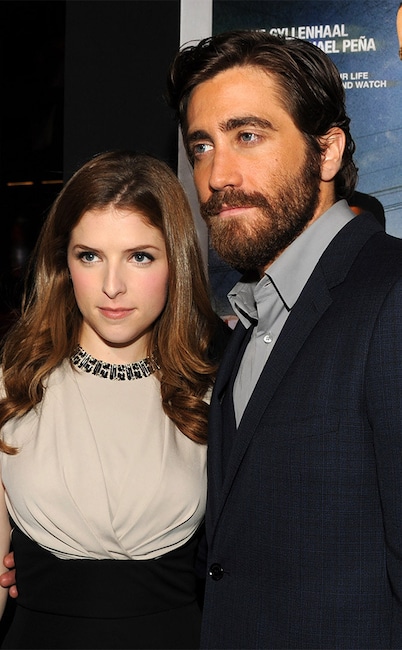 Kevin Winter/Getty Images
September 2011: Getting Close With Anna Kendrick

Though a romance was never confirmed, the End of Watch co-stars sparked rumors when they were spotted getting cozy together, leaving fans to speculate their on-screen romance had become real.
She did admit to E! News that the two had become quite comfortable with each other while filming the police drama, saying, "We were shooting [End of Watch] on tiny cameras with very little lighting and a very small crew. There was a lot of improv. It felt incredibly intimate. You're in character all the time because you're shooting all the time. So Jake and I would be holding hands and suddenly we'd be like, 'Oh, we're not filming.'"
Kendrick has been dating cinematographer Ben Richardson since 2014.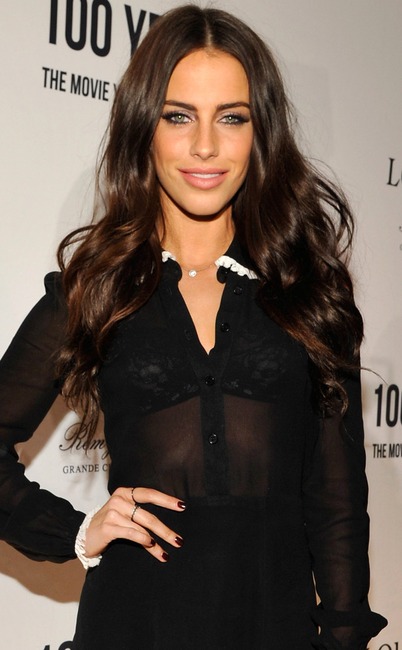 John Sciulli/Getty Images for Louis XIII
April 2011: Goes on a Date With Jessica Lowndes

Following his big break-up with Swift, there was a lot of attention on who they both would date next. But no one predicted Gyllenhaal would move on with an actress from The CW's 90210, the Beverly Bills, 90210 reboot.
While they were spotted on a breakfast date in NYC, his rep shot down romance rumors, telling E! News they were "not dating."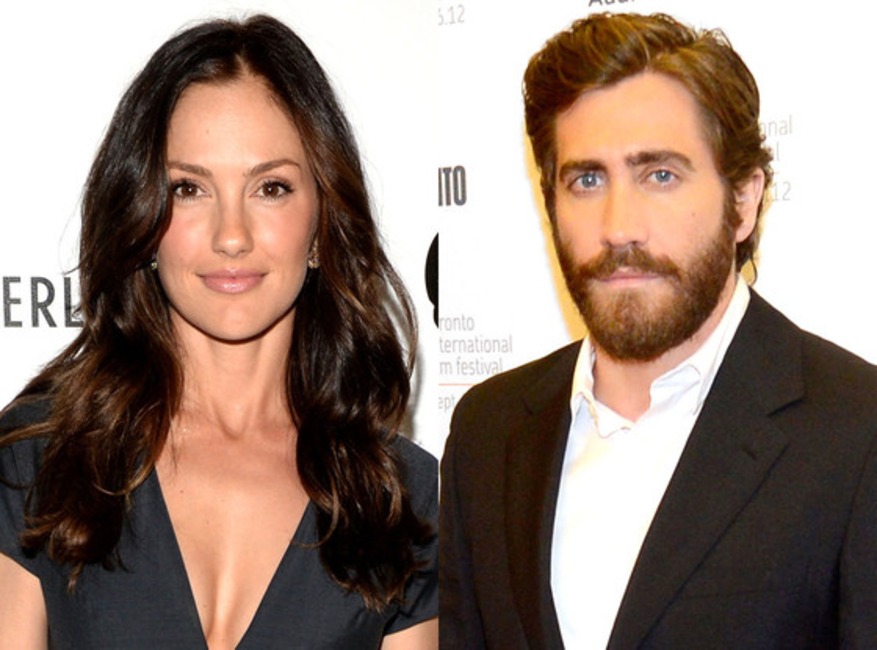 Getty Images
2012: Friends With Benefits With Minka Kelly?

Gyllenhaal and the Friday Night Lights star reportedly hooked up for a bit during the summer of 2012, going on a few dates. While nothing serious came out of their brief time together, they were rumored to be hooking up again in early 2014.
According to US Weekly, a source told the mag that "they hook up whenever they're single."
Article continues below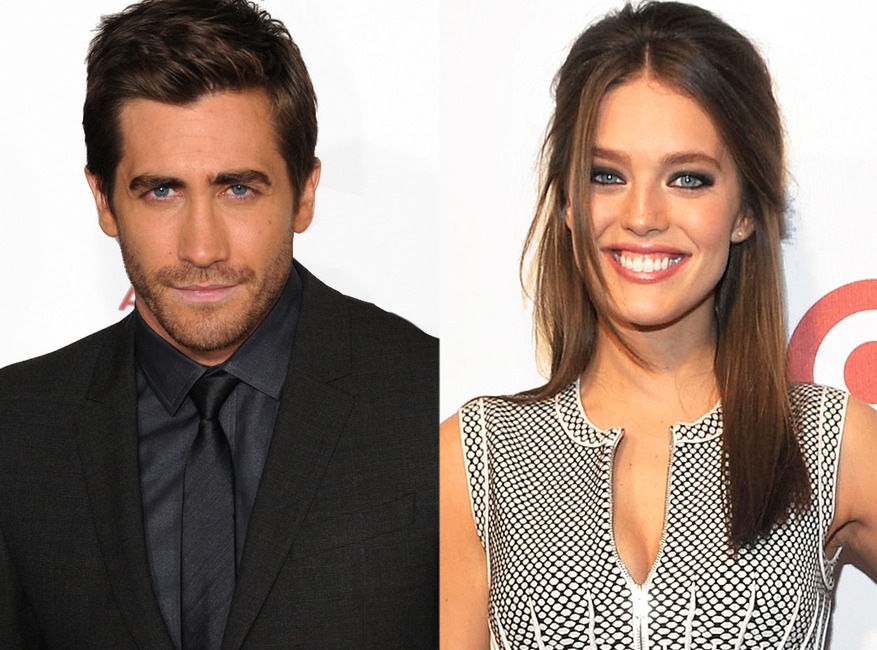 Henry S. Dziekan III/Getty Images; MARK RALSTON/AFP/Getty Images
March 2013: Linked to Emily DiDonato

The Nightcrawler actor reportedly began dating the Victoria's Secret angel and Sports Illustrated model after meeting at a SoulCycle class in NYC. But within a few months, he was officially dating another SI model…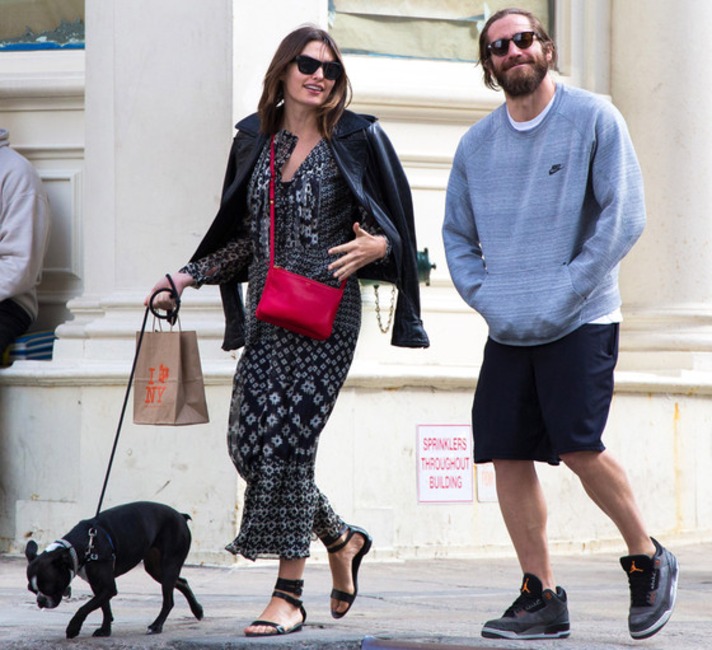 MaxNY/FAMEFLYNET PICTURES
June 2013: Begins dating Alyssa Miller

It was revealed Gyllenhaal was dating the Sports Illustrated model after they were spotted making out a coffee shop in New York City after reportedly meeting at the gym. (Are we sensing a theme here?)
And Miller revealed to E! News that fall that Gyllenhaal was giving her tips in the kitchen.
"Jake has taught me to cook some dishes," she said, gushing that he was "so good" at cooking.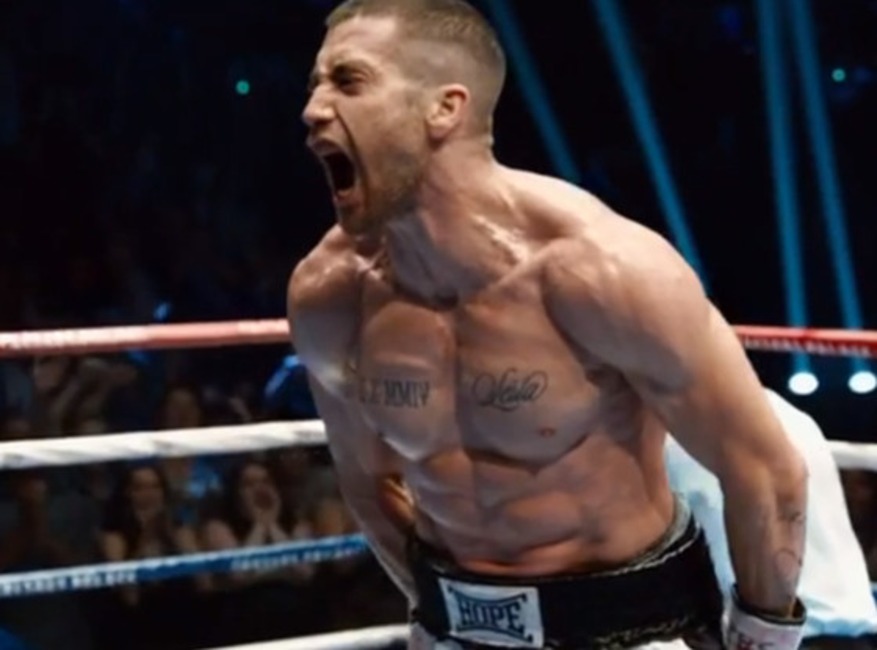 YouTube
January 2014: Splits From Alyssa Miller

By the New Year, the pair's romance had fizzled out, a source confirmed to E! News.
"Things were really good between Jake and Alyssa right up until he had to leave for L.A. to go shoot a movie in the fall," a source told US Weekly at the time. "Then the distance just really got to them."
And his Southpaw director basically confirmed that his dedication to portraying a boxer in the gritty movie caused their split.
"Literally. I think he broke up with his girlfriend because he was just in the gym every day," Antoine Fuqua told Deadline.
Article continues below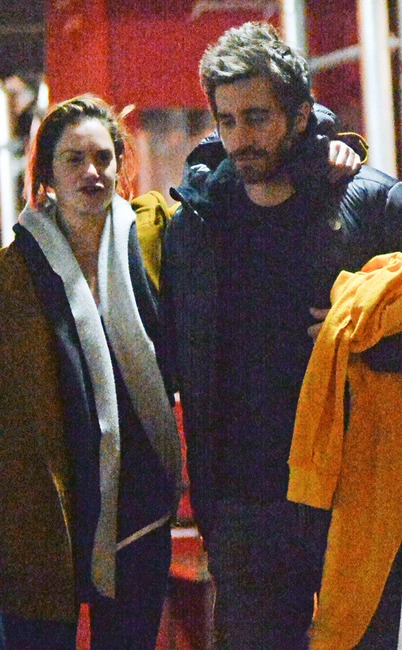 Elder Ordonez/INFphoto.com
May 2015: Spotted With Ruth Wilson

Gyllenhaal was caught kissing his Broadway co-star after a workout class in NYC, seemingly confirming months of rumors about the pair (going all the way back to late 2014).
But Wilson had previously laughed off the reports she's dating her Constellations co-star. "He's adorable, a really good guy," Wilson raved of Gyllenhaal to Net-a-Porter's The Edit. "We've become like brother and sister a little bit. We spend so much time together. We trust that even if we have a little [disagreement]—which is going to happen because we're in a tense environment that demands a lot from us—we'll make up and we'll be fine. I trust him implicitly.
Alas, a romance was never confirmed.
Don't miss E! News every weeknight at 7, only on E!
Source: Read Full Article