Hello, good morning, have you seen Kylie Jenner and daughter Stormi's matching Halloween costumes yet? Cause they are ADORABLE. Kylie, who is a pro at both dressing Stormi in cute outfits (remember this lil pool side number?) and Halloween (see: Stormi at a pumpkin patch), was clearly getting into the holiday spirit last night when she coordinated skeleton onesies with baby Stormi.
It looks like Kylie was having some sort of shindig at her house, because she Instagrammed some of her *crazy* decorations, including many, many life-size skeletons, one of which that was, of course, decked out in jewels: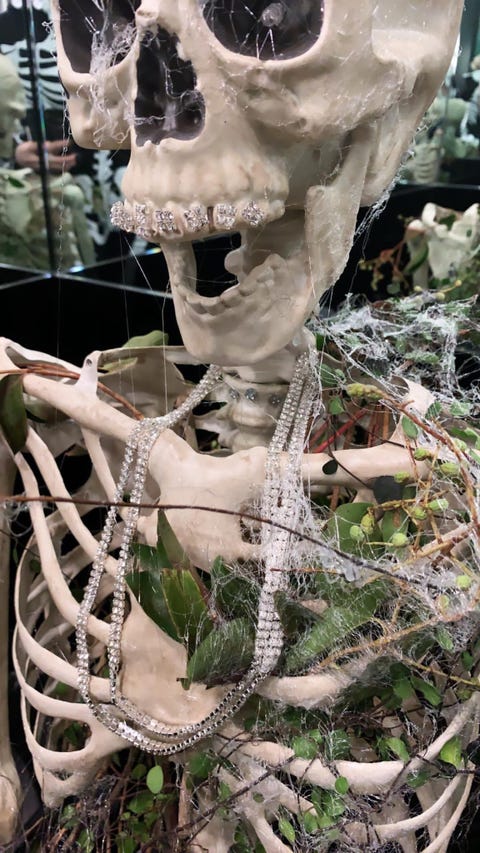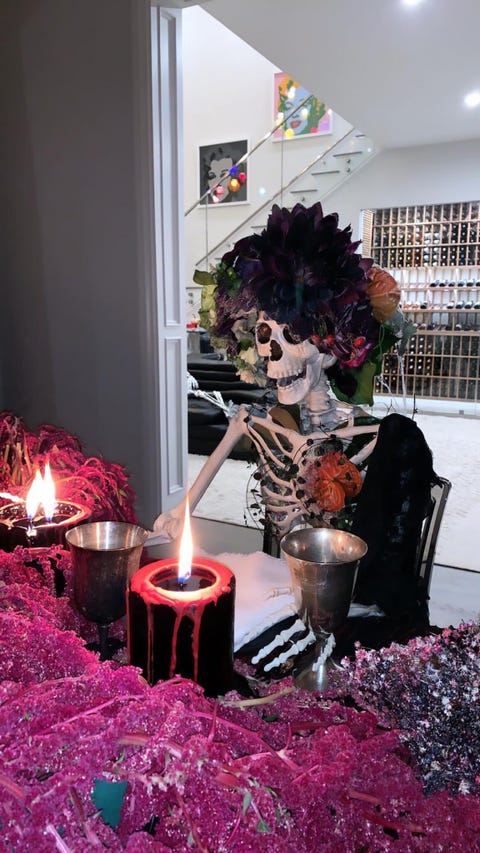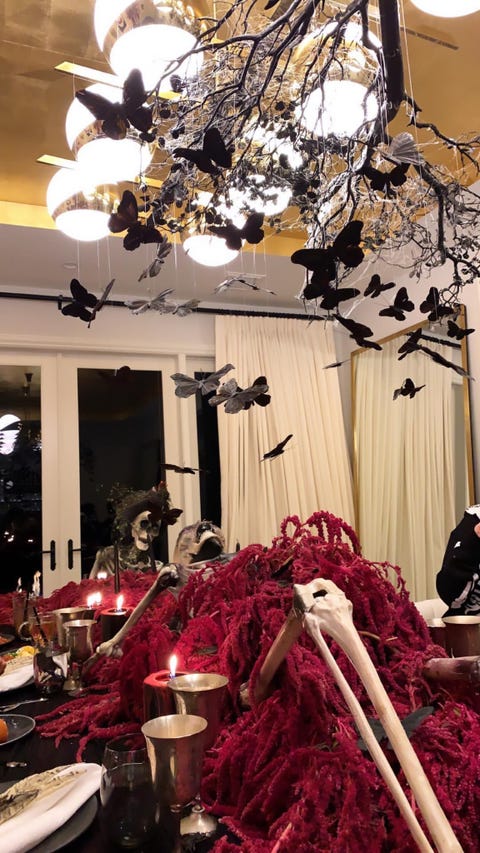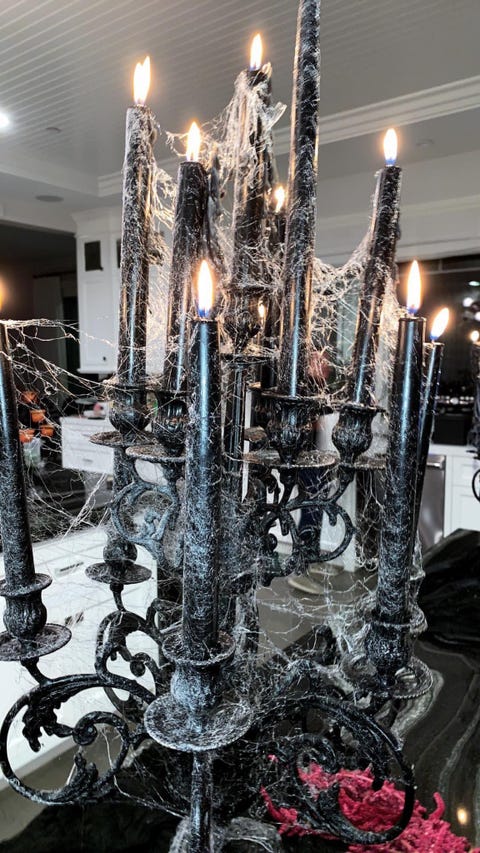 Obviously there were also Halloween treats on hand: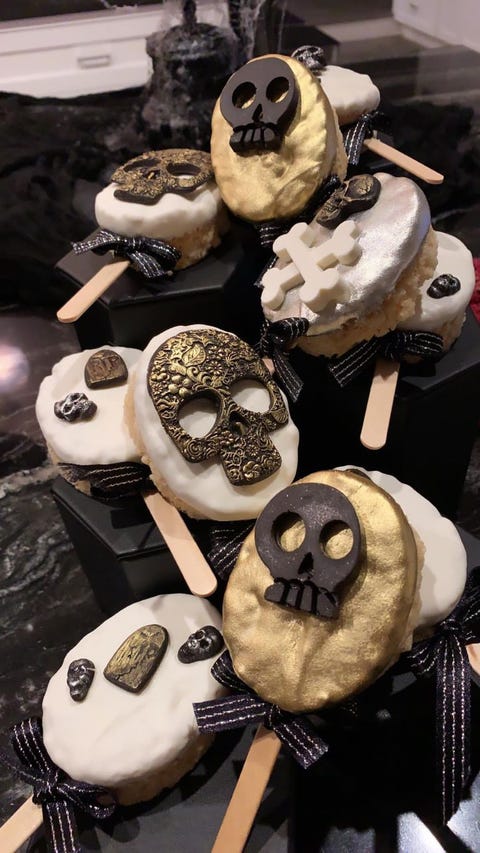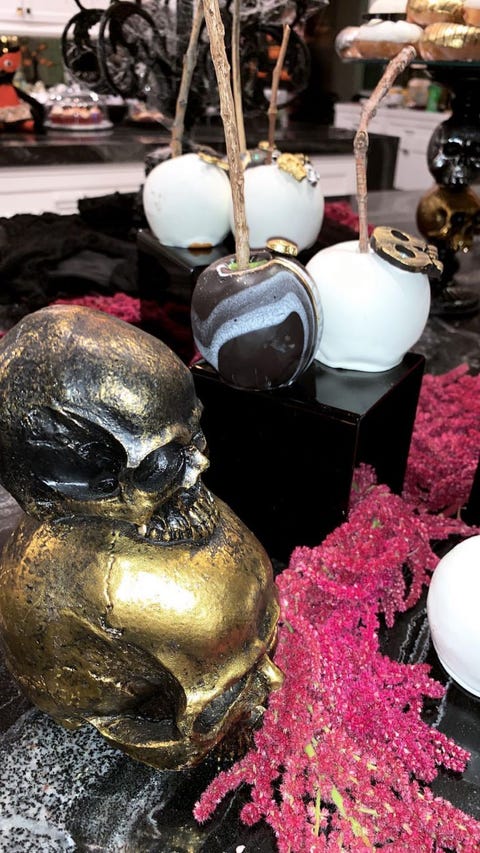 And a few other life-sized skeletons, this time in the form of Kylie and three friends (one of which was Jordyn Woods):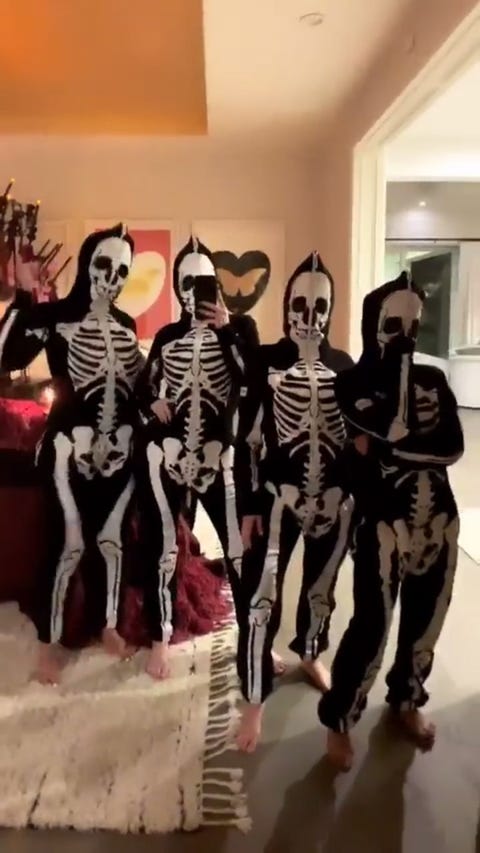 And finally Kylie posted a pic of her and baby Stormi, and it's just precious—I mean, look at that cute little skeleton thigh: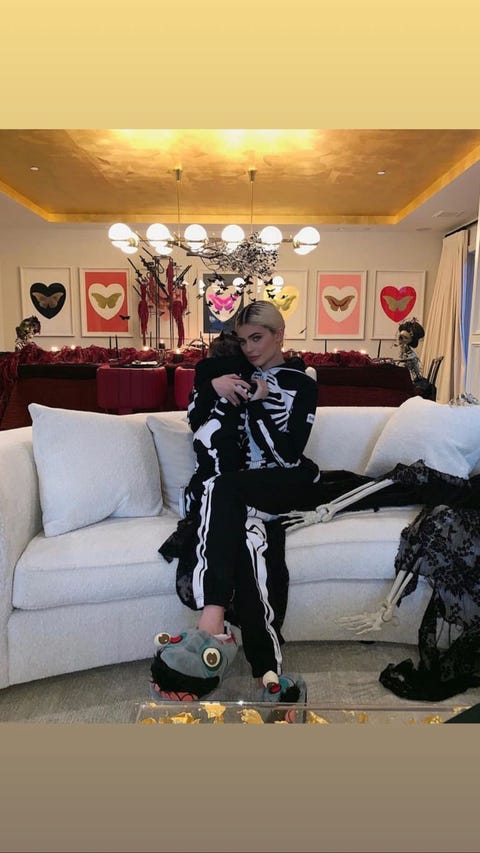 So while this probably isn't Kylie's all-out Halloween costume, I still give it 10/10 for it's adorableness factor. Fingers crossed that Stormi will also be dressing in another costume this weekend, cause TBH the world just needs to see more of this cute baby.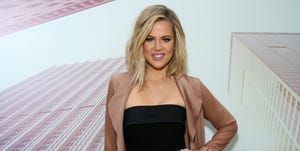 Source: Read Full Article