The director opens up about the sexual abuse and body shaming he experienced as a child, which led to a version of himself he calls "the other guy" taking over for years.
Kevin Smith is opening up about recently seeking treatment for his mental health earlier this year, in hopes his story will help others out there.
In a new interview with People, the "Clerks" director revealed he checked himself into Arizona's Sierra Tucson center back in January, the day after a "scary" incident he described as a "complete break from reality" during which he — as the publication put it — "awoke in terror, convinced he was losing his mind."
"I lost my marbles and became very dissociative," he explained in a video (below).
"At that moment, I wouldn't have been averse to not being around any longer. I called a friend and said, 'I'm in a weird, dark place. I need to go somewhere and get help,'" he said, before sharing how therapy helped him realize how childhood trauma directly led him to create an exaggerated version of himself he referred to as "the other guy" he's been hiding behind throughout most of his career.
Unable to render YouTube Video.
According to Smith, one of those traumas was being forced to perform sexual acts with a young girl in an alleyway when he was just six by an older boy. He claimed the boy was also going to force them to perform acts on him as well, before an adult intervened. Smith said the incident left him feeling "scared, humiliated and ashamed" but was something he always thought about as "just playing doctor in an alleyway" before therapy. He said his therapist was the one who helped him realize, "When a third party is instructing you to do something against your core values like that, that's sexual abuse."
Another root issue for Smith was being body shamed by one of his teachers — who commented about his "gut" in front of the whole class — when he was just 9.
"My fourth grade teacher said something that shaped the rest of my life," he said, saying the incident happened while the whole class was standing during the Pledge of Allegiance and morning prayers. "I felt her looking at me, I felt her eyes boring into me and finally, before I sit down at my desk, I look up at my 4th grade teacher, a woman in her 50s, looks down at me with the most abject disgust in face and says, "Ugh, the gut on you Mr. Smith.'"
He also recalled being body shamed by a lifeguard at a water park who joked that he looked like a "pregnant lady" — saying both remarks "devastated a kid who didn't have the tools prepared for that."
"I felt disgusting, like I didn't matter. That's when 'the other guy' started to appear," he recalled, "I decided to be entertaining and make people love me before they noticed I was fat."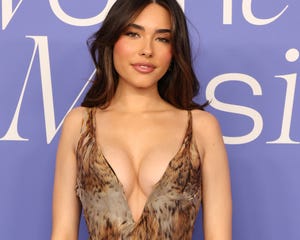 Why Madison Beer Is Opening Up About Her Mental Health In New Memoir
Through treatment, he was able to recognize just how much those incidents all affected his life going forward — believing the sexual abuse likely inspired him to become a director, a job where he's able to maintain control. The body shaming, meanwhile, led to his body dysmorphia and codependency issues and made him become a "people pleaser" who distracts and entertains so people "don't recognize how disgusting and repugnant I am."
Eventually, he said, this other persona he calls "the other guy" took over Smith's life as his career took off and he didn't look back until entering treatment earlier this year. "I was a passenger in my own life," he continued, adding that it "tough" for him to open up at first at the treatment facility, which also provides treatment to veterans with PTSD, saying he initially felt his traumas weren't as big or pressing as theirs.
"In the beginning, it was tough to share when somebody's talking about watching their friend get killed and I'm like, 'Well, my fourth-grade teacher told me I was fat,'" he said. "But I learned that there's no differentiation [between levels of trauma] to the human nervous system. Internally, trauma is trauma."
As part of his treatment, Smith not only turned to speaking with a therapist and tried EDMR, but also began practicing mindfulness and breath work exercises to keep himself rooted in the present, as well as cutting back on social media and work and ceasing marijuana use completely. "I had been numb for the better part of 10 years. I've been smoking weed for 15 and I'd say 10 of those years was me trying to be present while not being present," he explained, adding that he doesn't want to be "numb anymore."
Though he told the publication he was "terrified" to speak about his journey publicly, he explained he was doing so because he knows "there's somebody out there who doesn't know this stuff — like I didn't — who could get something out of this."
If you or someone you know needs help with mental health text "STRENGTH" to the Crisis Text Line at 741-741 to be connected to a certified crisis counselor.
If you or someone you know is struggling with depression or has had thoughts of harming themselves or taking their own life, get help. The National Suicide Prevention Lifeline (just dial 988) provides 24/7, free, confidential support for people in distress.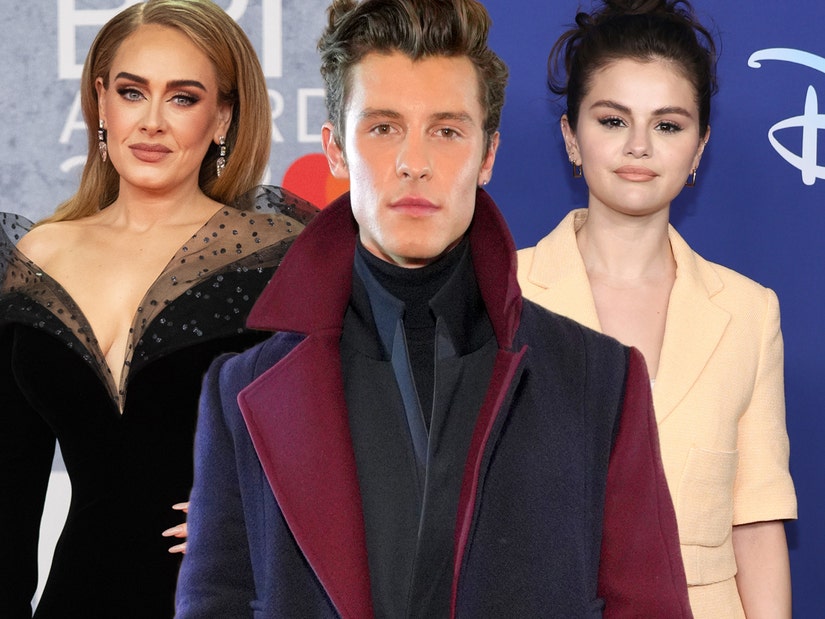 Source: Read Full Article