video
Jackpot CEO reveals plan to digitize the lottery industry
Jackpot CEO Akshay Khanna reveals how the startup plans to disrupt the $100 billion lottery market on 'The Claman Countdown.'
A pair of colleagues from Kentucky are splitting a $50,000 prize after winning a scratch-off game together.
Tyesha Trice and Dylan Mitchell, two cashiers who work at a Valu Market grocery store on Bardstown Road in Louisville, purchased Kentucky Lottery scratch-off tickets from their employer during their break, the lottery board shared in a press release issued on Tuesday, Feb. 28.
The duo reportedly won $100 from a $30 ticket and followed through with a $50 500X ticket.
LOTTERY WINS OF 2022: A LOOK BACK AT PEOPLE 'HITTING THE JACKPOT'
"We were excited about the first win," Trice and Mitchell said, in a joint statement. "We even did a little fist bump."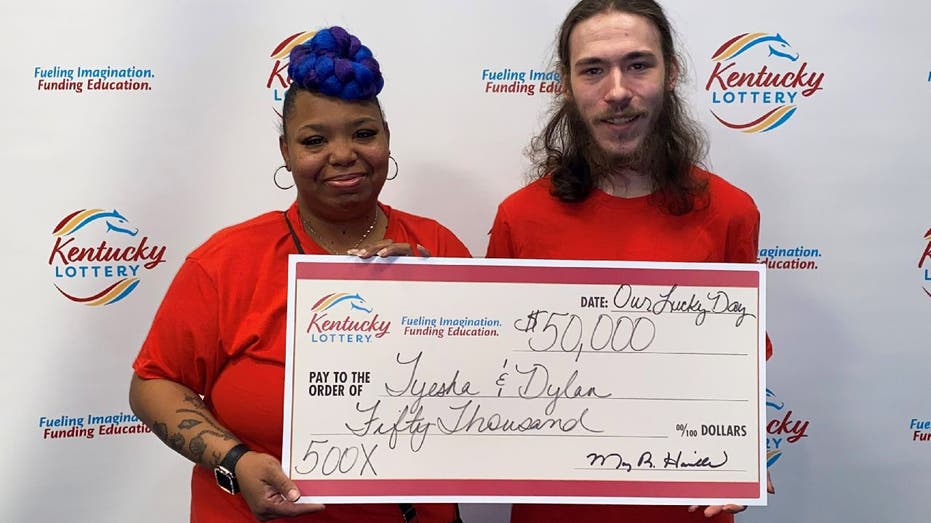 Tyesha Trice and Dylan Mitchell, two grocery store cashiers who work in Louisville, Kentucky, have split a $50,000 prize they won from a Kentucky Lottery Scratch-Off. (Kentucky Lottery / Fox News)

With their second ticket, Trice and Mitchell first scratched off a $500 winning.

The pair's subsequent scratches totaled $50,000, according to the Kentucky Lottery.

NORTH CAROLINA WOMAN WINS LOTTERY AND GIVES BIRTH ON SAME DAY: 'I'M SO THANKFUL'

Trice told the Kentucky Lottery that she felt like she was "going to pass out" after they scratched off their second spot.

"We were just messing around and decided to play," she said, in a statement.

The Kentucky Lottery hasn't disclosed the exact date when Trice and Mitchell collected their prize, but the lottery board noted it happened on Mitchell's birthday.

FLORIDA WOMAN REPORTEDLY LOSES BIG BUCKS AFTER ALLEGED LOTTERY SCAMMER PROMISES HER $90K 

Their giant novelty check says "one lucky day" in the date section, according to a photo released by the Kentucky Lottery.

Trice and Mitchell's $50,000 win was split between them, and they both received $17,875, after taxes.

The Valu Market location Trice and Mitchell work at will reportedly receive $500 from the Kentucky Lottery for selling the winning ticket.

GET FOX BUSINESS ON THE GO BY CLICKING HERE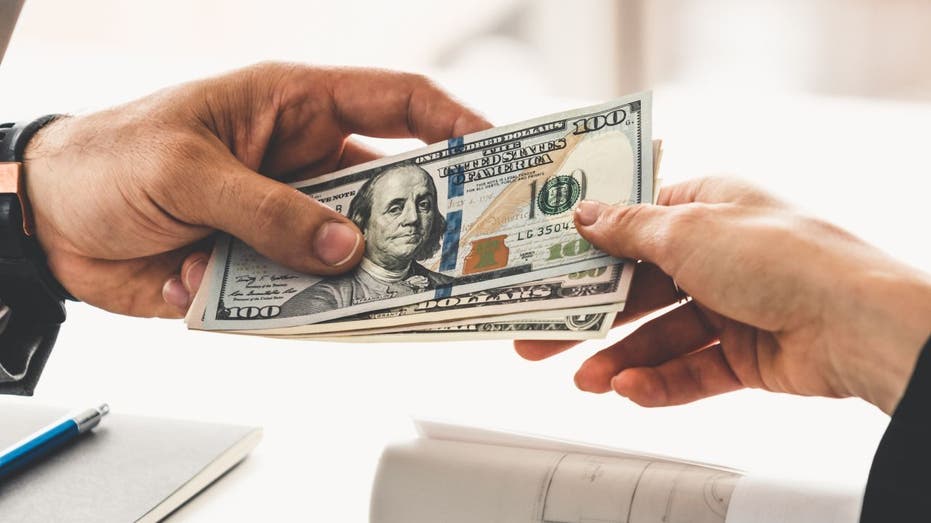 Lottery prizes are usually awarded in a lump sum or an annuity payment. (iStock / iStock)

Mitchell told the Kentucky Lottery he plans to use his winnings to purchase a car and find a new place to live.

"I'll never forget it," Mitchell said, in a statement. "Definitely a birthday to remember."

Trice told the Kentucky Lottery that she plans to use her winnings to cover rent and savings.

CLICK HERE TO READ MORE ON FOX BUSINESS

Proceeds from the Kentucky Lottery have gone to in-state education grants and scholarship programs. The lottery board reports it has donated more than $4.4 billion to cover educational costs for Kentuckians since 1999.

Source: Read Full Article