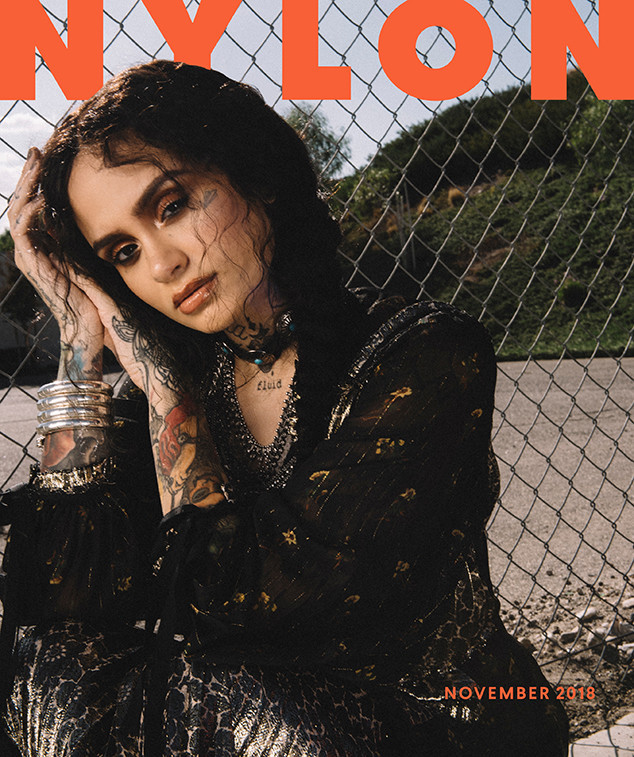 Courtesy of Nylon
Kehlani is speaking candidly about living life in the public eye as a pregnant woman.
Since announcing she is expecting a baby girl in October, the singer has surprisingly faced a lot of backlash for her pregnancy. "I've gotten everything from 'I thought she was a lesbian' to 'she was using queerness to promote her career, then went and betrayed us with a man' to 'her baby father is just a sperm donor'," she explains to Nylon in a new interview.
But in her defense, Kehlani points out that she "never identified as a lesbian" nor has she ever named herself "the 'queer icon' of the century," instead using the term pansexual or simply queer.
"I have always said, and will always say, there are people out there in this community fighting for equality in realer ways than making songs about it and performing at events like I am, and those are the 'queeroes'," she shares. "Those are the ones who deserve to be awarded and constantly highlighted."
The 23-year-old also reveals the criticism she faces on a daily basis for using the word "Queer."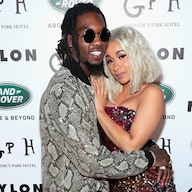 Photos
2018 Celebrity Babies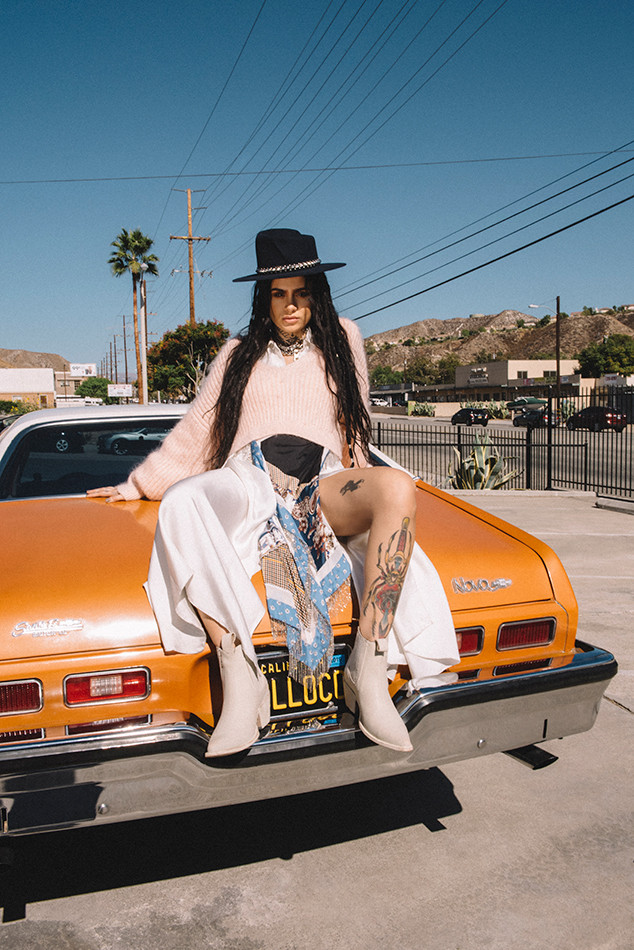 Courtesy of Nylon
"I also saw a lot of discomfort with the use of the word queer,' hinting that it's used for folks to run away from identifying with a more 'solidified' term like bi/lesbian/gay/pan," the singer/songwriter says.
Earlier this year, the star explained to her fans that she identifies as "queer," which, to her, means she is "Not bi, not straight."
She further elaborated, "I'm attracted to women, men, REALLY attracted to queer men, non binary people, intersex people, trans people. lil poly pansexual papa hello good morning. Does that answer your questions?"
However, many people took offense to her language, prompting her to later delete the tweets.
Despite the "discomfort" over her language, Kehlani still wants people to use the pronouns that suit them best, even if it makes people uncomfortable. "Whatever makes you feel your safest, in your truest identity, you should identify as such without being policed by the same community you are supposed to feel most safe with," Kehlani proclaims.
She adds, "Always open to learning though."
View this post on Instagram
i've always been very open with you all about my personal adventures & accomplishments… this was the HARDEST to hide. if you know me, you know i've dreamt about motherhood since i was very young. when asked what my goals are, it's always the idea of a big healthy happy family & whatever comes along is a plus . i am so honored to be given this gift by spirit, creator, and an amazing partner whom i trust with my body and life. i knew sharing something so personal and precious could bring stress into my world but there isn't a word anyone would say my way that could take away from this. dearest little girl, i am so proud to be your mommy. i am so proud to have received you. i cannot wait to meet you, i know you will be 50,000 times more special than i can even imagine at this moment. i am happy to document this journey and feel the freedom any pregnant person should. i'm looking forward to sharing my little world with you all… my partnership with my very best friend and lover, our journey of conception, my choice for a natural home birth with my AMAZING midwives at @parteramidwifery and eventually… the little pumpkin! i am now a HOME. 4 months and counting with you, angel of mine. SHE DONT WANNN HIDE NO MO ??? we're so ready for you mija!
A post shared by Kehlani (@kehlani) on
What does make the singer uncomfortable is the constant spotlight shined on her personal life. She says, "I do appreciate the love I've received for just being myself, but, believe me, I'm 80 percent just as uncomfortable with being the front page of any movement or the face/poster child of anything as a lot of people are with me being it."
Don't miss E! News every weeknight at 7 p.m., only on E!
Source: Read Full Article