Say "cheese." There are plenty of iconic photos of the royal family. The photographer behind them? Typically professionals. Other times it's Catherine, Duchess of Cambridge. The 39-year-old's been behind the camera on a number of royal family photos including one a royal photographer says they would've "killed to have taken."
Kate Middleton has a passion for photography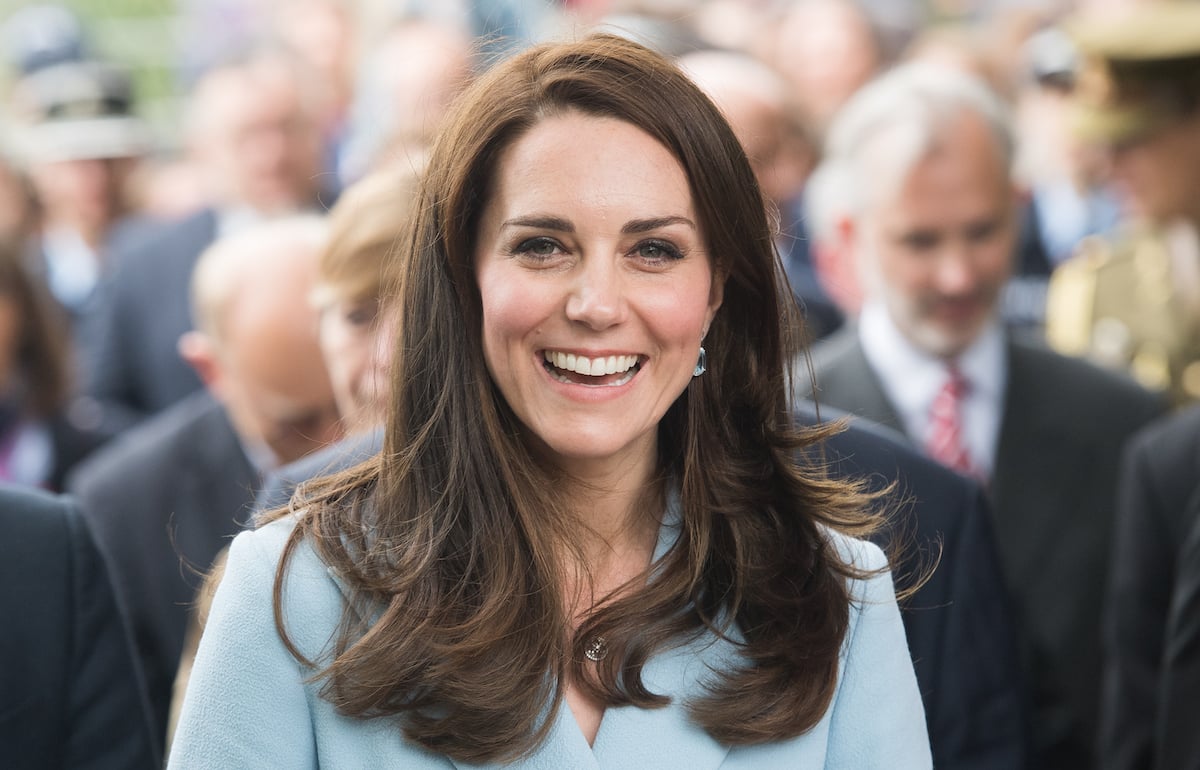 Photography is one of Catherine's favorite hobbies. She's been interested in it since she was a child. Before officially joining the royal family in 2011, Catherine took photos for Party Pieces, the multimillion-dollar business her parents started in the late '80s. 
While attending college at St. Andrew's University — where she met future husband, Prince William, Duke of Cambridge — photography continued to be one of Catherine's favorite hobbies. It was reportedly the subject of her college thesis.
Now as a senior royal Catherine still enjoys photography. She takes pictures of her and William's three children — Prince George, Princess Charlotte, and Prince Louis — as well as other members of the royal family. Catherine took photos of Queen Elizabeth II and Prince Philip, Duke of Edinburgh with some of their great-grandchildren. She's also responsible for some adorable snapshots of her and William's kids that get released in honor of their birthdays.
Kate Middleton took a photo of Prince William and their 3 kids a royal photographer says he would've 'killed to have taken'
When she's not carrying out her royal duties as the Duchess of Cambridge, Catherine can be found with a camera in hand. When it came to marking the Duke of Cambridge's 38th birthday in June 2020, the royal family posted a snapshot of William with George, Louis, and Charlotte on Twitter taken by none other than the Duchess of Cambridge. It's a photo royal photographer Arthur Edwards would've loved to have taken himself. 
"The picture that I love most that she's done is William and the three children on the swing," he said during a guest spot on ITV's The Royal Rota podcast in June 2021. "I would have killed to have taken that picture."
"Everybody's laughing at their mum, and you know that only a mother or a father could get that picture, and it's an absolute winner," Edwards, who has been photographing the royal family since the 1970s, added. "Charlotte with her arm around daddy, you know, 'daddy's girl.' It's a lovely picture, I was so full of praise for her on that."
Kate Middleton's photography skills get high marks from royal photographer
Catherine's more than a "citizen snapper," Edwards said on the podcast. She's "grasped it very quickly" and her skill level is reflected in the photos she takes.
"Her pictures are beautifully composed, they're beautifully lit, and she's just got the best subject in the world, of course. But she delivers," he said.
The Duchess of Cambridge's latest photography project is a book called Hold Still. Consisting of 100 images submitted by people throughout the U.K. during the COVID-19 pandemic, the book is a collaboration with the National Portrait Gallery. Catherine wrote the foreword for the book and all of the proceeds go to the gallery and Mind, a mental health charity.
With William and George's birthdays coming up — William will be 39 on June 21 and George will be 8 on July 22 — expect to see some never-before-seen photos taken by Catherine to mark the occasions.
Source: Read Full Article