You've probably heard all of those Kate Middleton and Meghan Markle feud rumors by now, right? Well, as many probably guessed, those reports were completely bogus. According to Us Weekly, Kate Middleton and Meghan Markle are not feuding. So, (thankfully!) the world can finally put this topic to rest.
A source cleared this whole feud business up and told Us Weekly:
While they might not be instant BFFs, the source went on to say that the two royals will always share a special connection because the nature of life as a member of the royal family. They explained,
So, the duchesses might not be total besties. But, who says that they have to be? And if they aren't super tight, that also doesn't mean that there's any kind of "feud" going on either. The world should simply live and let Markle and Middleton live.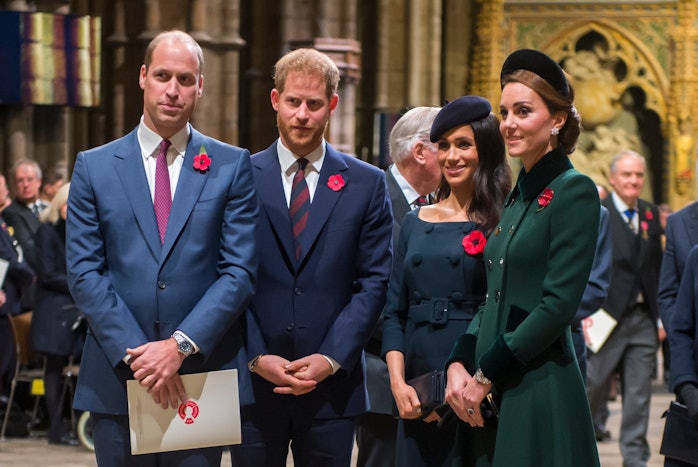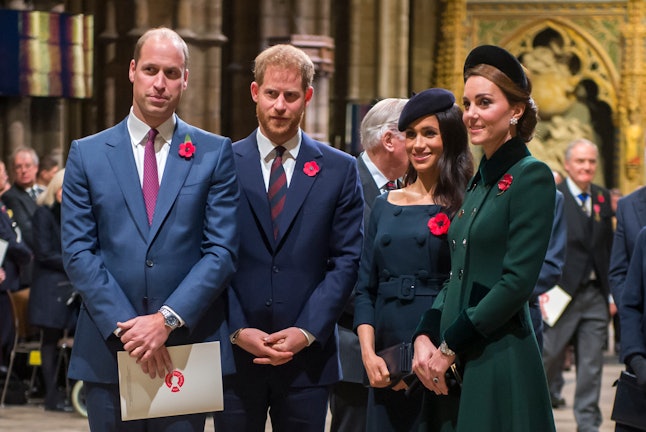 Before this report emerged and clarified things once and for all, it was rumored that there might have been some strife between the Fab Four (Middleton, Markle, Prince William, and Prince Harry) and the two Duchesses, in particular. As The Huffington Post noted, it was rumored that a possible feud between the Duchess of Cambridge and the Duchess of Sussex is the reason Markle and Harry are moving out of Kensington Palace (where Middleton and William live) to create a home base in Windsor.
Rebecca English, a royal reporter for The Daily Mail, reported that while Markle and Middleton aren't exactly close, a "feud" isn't brewing between the two. There's no doubt that the new Duchess of Sussex hasn't forged a particularly close relationship with her brother-in-law's wife," English said, "She and Kate are simply very different people, although sources insist there has been no dramatic falling out."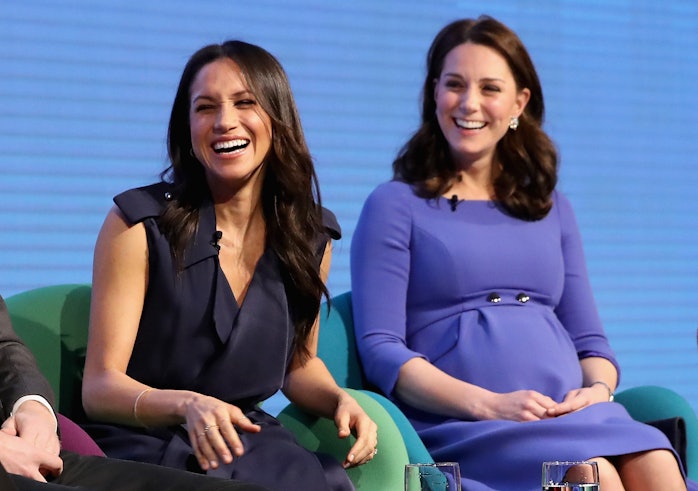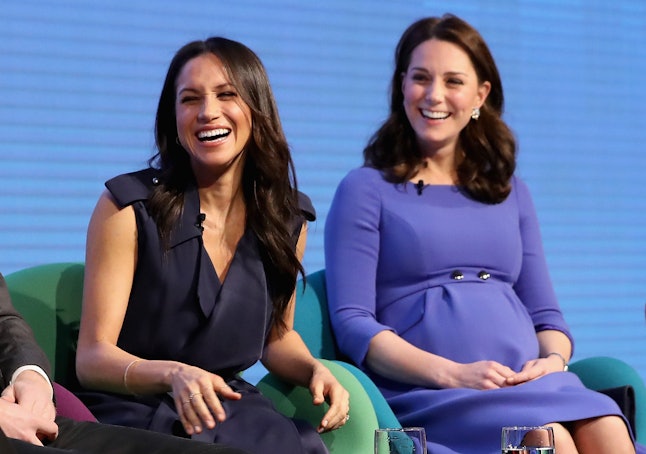 Recently, Middleton discussed her sister-in-law during one of her engagements in Leicester on Nov. 27 and may have proved that there's no drama between the two women. When a fan asked her whether she was excited for Markle to welcome her baby, the Duchess of Cambridge replied, per The Huffington Post, "Yeah, absolutely." She added, "It's such a special time to have all the kiddies and a cousin for George and Charlotte as well as Louis, so it'll be really special."
Prior to these rumors, it appeared as though Markle and Middleton got along just fine when out and about on certain engagements together. The two spent Christmas together with the royal family in 2017 and they even had their very own engagement together back in July when they attended Wimbledon's Women's Singles Final match.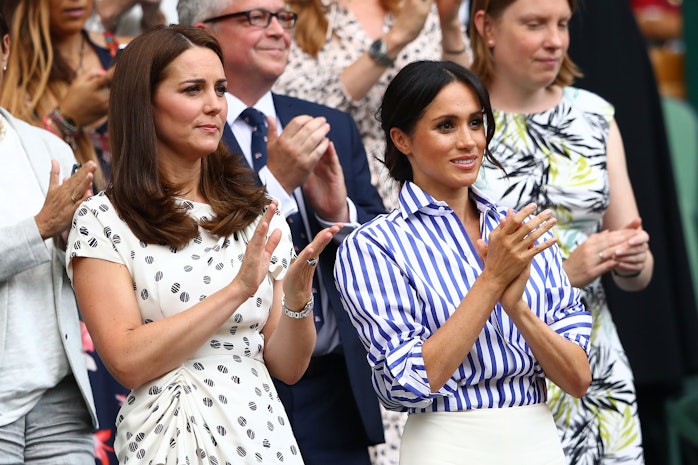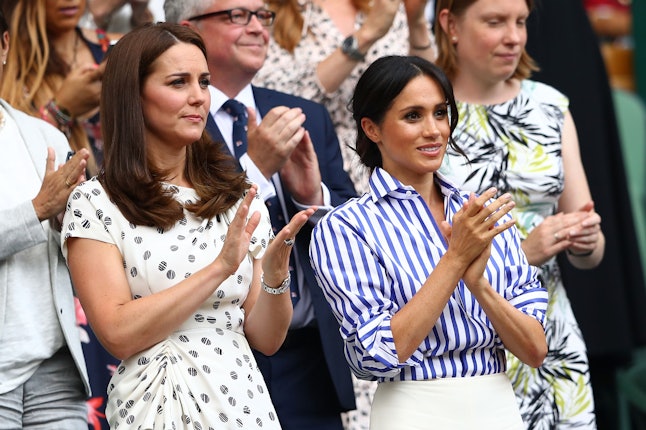 Considering this new report about how nonexistent their feud is, it's probably time that the world stops trying to pit Middleton and Markle against each other. After all, an end to all of these fighting rumors is long overdue.
Source: Read Full Article