"Now it's a little tricky because you have to be very careful, which makes it really hard for comedians," said the actress, who starred as Rachel Greene in the beloved sitcom.
Jennifer Aniston is reflecting on how "Friends" has aged in the nearly two decades since it's been off the air.
In a recent interview with Agence France-Presse news agency, the actress explained why viewers — particularly younger ones — now often find the humor in the show to be "offensive."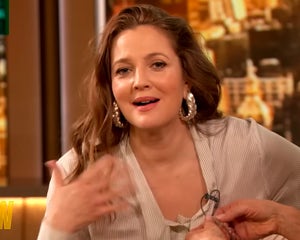 Drew Barrymore Has 'First Perimenopause Hot Flash' While Interviewing Jennifer Aniston and Adam Sandler
"There's a whole generation of people, kids, who are now going back to episodes of 'Friends' and find them offensive," said Aniston, 54. "There were things that were never intentional and others … well, we should have thought it through — but I don't think there was a sensitivity like there is now."
She added that since "comedy" and "movies have evolved" over time, it's more difficult now.
"Now it's a little tricky because you have to be very careful, which makes it really hard for comedians, because the beauty of comedy is that we make fun of ourselves, make fun of life," Aniston told AFP.
The "Murder Mystery 2" star went on to note how comedy and jokes are received differently now than they were in the past.
"You could joke about a bigot and have a laugh i[n the past] — that was hysterical. And it was about educating people on how ridiculous people were," Aniston said. "And now we're not allowed to do that."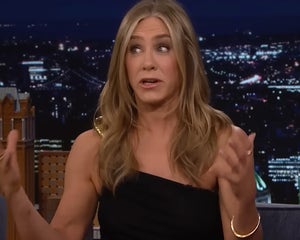 Jennifer Aniston Says Adam Sandler Teases Her About Her Boyfriend Choices
"Friends" ran for 10 seasons on NBC from 1994 to 2004. Aniston starred as Rachel Greene in the series, alongside Courteney Cox (Monica Gellar), Lisa Kudrow (Phoebe Buffay), David Schwimmer (Ross Gellar), Matt LeBlanc (Joey Tribbiani) and Matthew Perry (Chandler Bing).
Like many shows from the '80s, '90s and even 2000s, "Friends" has been criticized in recent years for white-washing New York City.
While many fans found and enjoyed the show when it hit streaming, they were frustrated that the six white leads interacted with almost no people of color, despite living in one of the most culturally diverse cities in the world. Seen through a modern lens, many found this extremely problematic.
Last June, "Friends" co-creator Marta Kauffman addressed the beloved sitcom's lack of diversity. While she was initially by the more recent backlash, Kauffman said she now feels that the criticism about the series is fair.
"I've learned a lot in the last 20 years," Kauffman told the Los Angeles Times. "Admitting and accepting guilt is not easy. It's painful looking at yourself in the mirror. I'm embarrassed that I didn't know better 25 years ago."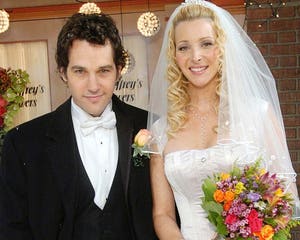 Paul Rudd's Role in Friends Series Finale Felt 'Strange'
"It was after what happened to George Floyd that I began to wrestle with my having bought into systemic racism in ways I was never aware of," Kauffman admitted. "That was really the moment that I began to examine the ways I had participated. I knew then I needed to course-correct."
Part of that work included a $4 million donation to Brandeis University in Boston. Specifically, the funds will establish an endowed professorship in the African and African American studies department.
Kauffman said that while she feels she has perhaps made "some difference in the conversation," she by no means feels this "unburdens" her from the mistakes made with the show's diversity, or lack thereof.
"It didn't unburden me, but it lifted me up," she said, but insisted it wouldn't be made right until she makes it right with properly representative casting in a future production.
"I want to make sure from now on in every production I do that I am conscious in hiring people of color and actively pursue young writers of color," she explained. "I want to know I will act differently from now on. And then I will feel unburdened."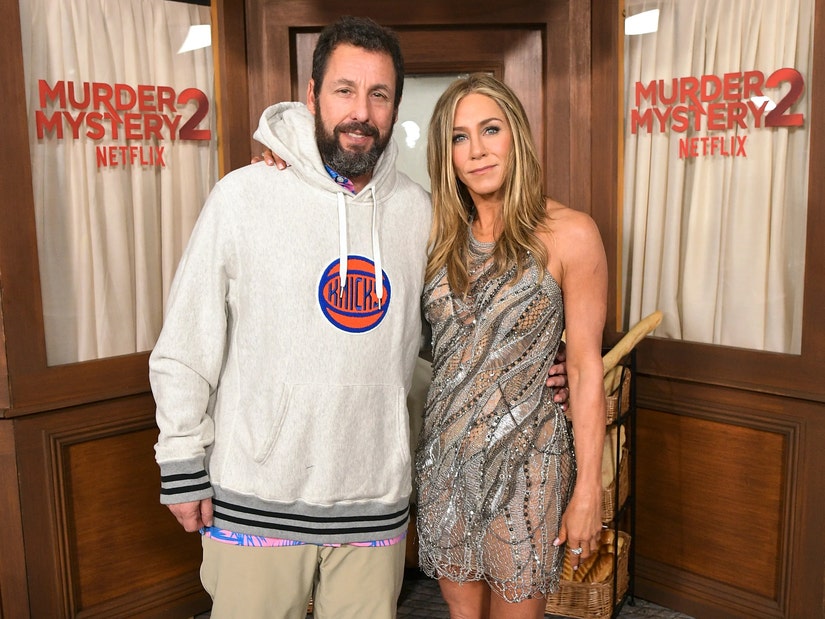 Source: Read Full Article