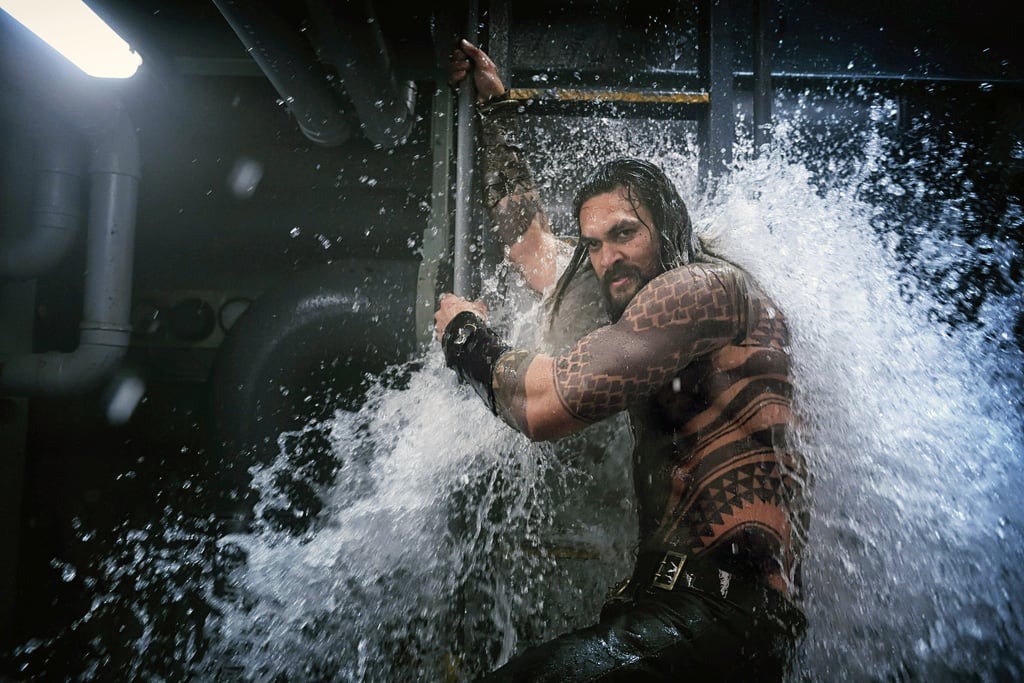 Jason Momoa Reveals the "Coolest" Thing About Playing Aquaman, and It's NOT His Trident

I imagine there are plenty of perks to being Aquaman. Breathing underwater, for example, seems pretty sweet, as does superhuman strength and being able to command sharks to do your bidding. But according to Jason Momoa, current star of Aquaman, the most exciting part of playing the aqua-inclined superhero has nothing to do with his abilities or even that shiny gold trident.
During a recent interview with Us Weekly, Momoa shared that although he was nervous about his kids seeing him in the film, ultimately, their reactions are what he says is the "coolest" part of the entire process.
"The colors are very loud. I'm curious to see my face attached to that body. I feel like the most intimate part of it was being in it and looking at people's faces," he said. "The coolest moment was probably when I got on the phone and I FaceTimed my kids and I saw their faces and saw my wife's face!"
Source: Read Full Article