Growing up in a small town in West England where typical family vacations consisted of short trips to the countryside, designer Bethan Laura Wood never dreamed that one day her career would take her all over the world — from Miami to Mexico City.
"I respond really well to going somewhere physically, to meeting people and talking about how to create something together and being inspired by different locations and colors of different places," the designer told ABC News while perusing vintage kimonos in a Tokyo flea market.
At 35, Wood has quickly become a darling on the international scene, designing everything from limited edition furniture for galleries to large-scale art installations or store windows for Parisian haute couture brand Hermes.
"My life as a designer goes through different extremes," she explained, offering a glimpse into her world. "Some windows of time I'm very locked into my studio in London, so it's me and my team and I'm drawing and thinking or making a dying. Then there will be windows where I do a lot of traveling with projects."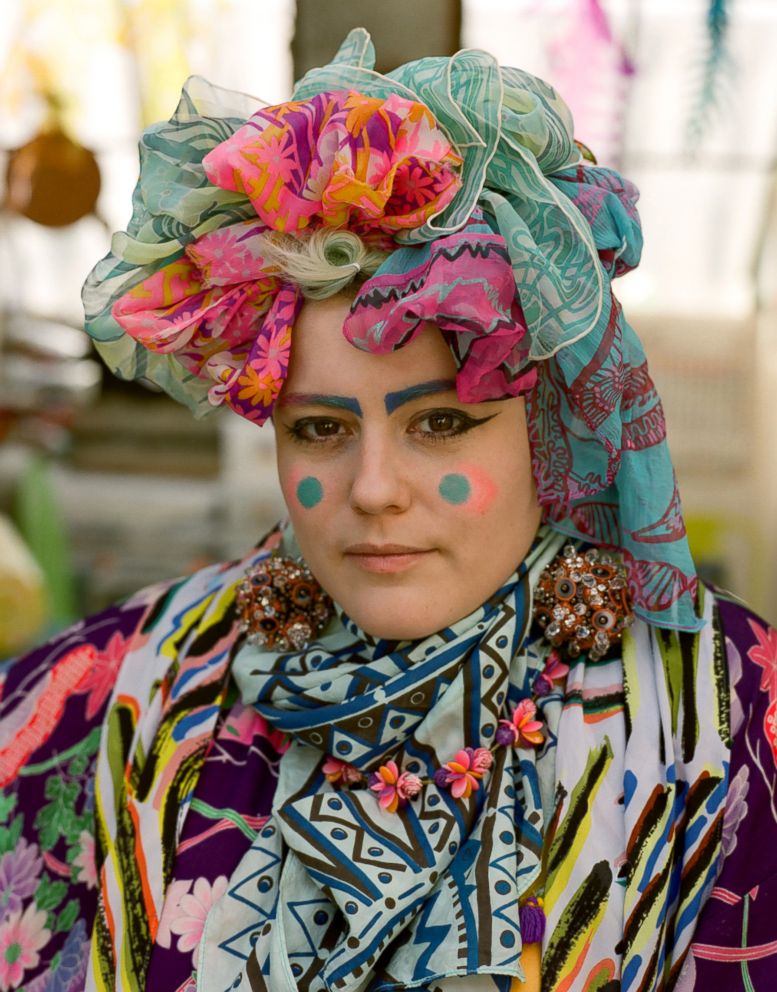 Wood's latest commission took her to Tokyo for the launch of an installation called "HyperNature" for champagne brand Maison Perrier-Jouet as part of the citywide Designart Tokyo Festival that took place in October. In December, Wood will fly to the U.S. to join her industry peers to see the installation launch during one of the industry's biggest events, Design Miami.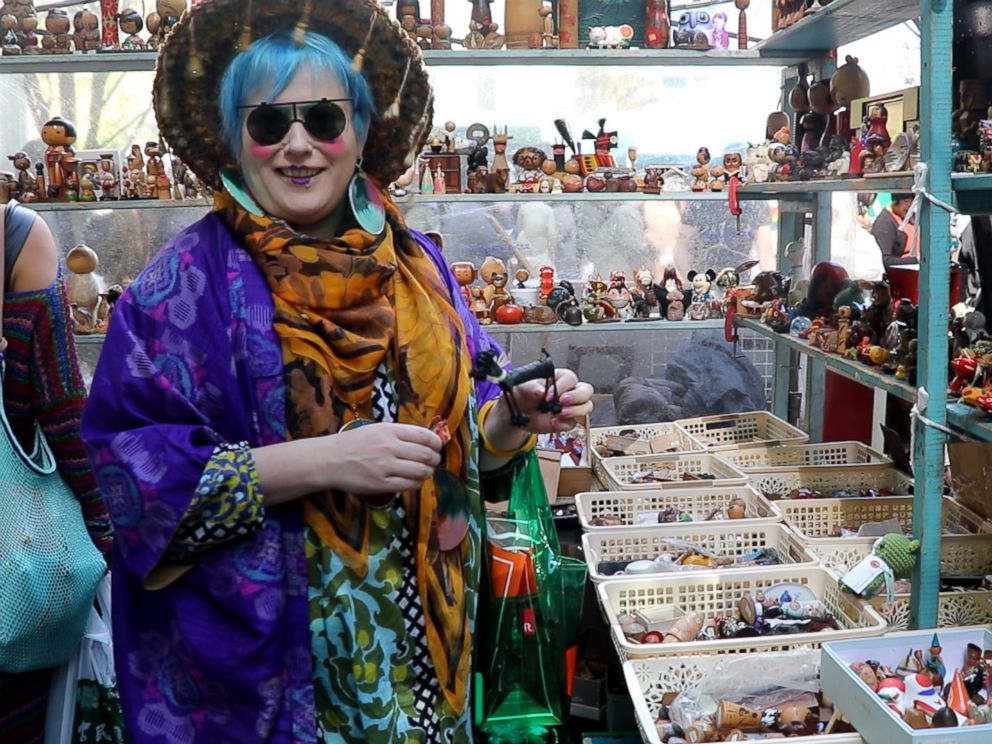 At design functions, Wood is easy to spot thanks to her penchant for wearing vibrant colors, patterned fabrics, and bold makeup. "I've always been someone who enjoys dressing up and experimenting with my clothing," Wood said.
Although she used to eschew comparisons between her designs and her fashion sense, Wood has come to accept and even embrace them. What she chooses to wear can occasionally inspire a new design idea. "I find myself dressing with a different palette and suddenly realize I'm interested in working with these colors — it's almost like I'm pre-testing something through this relaxed dressing up."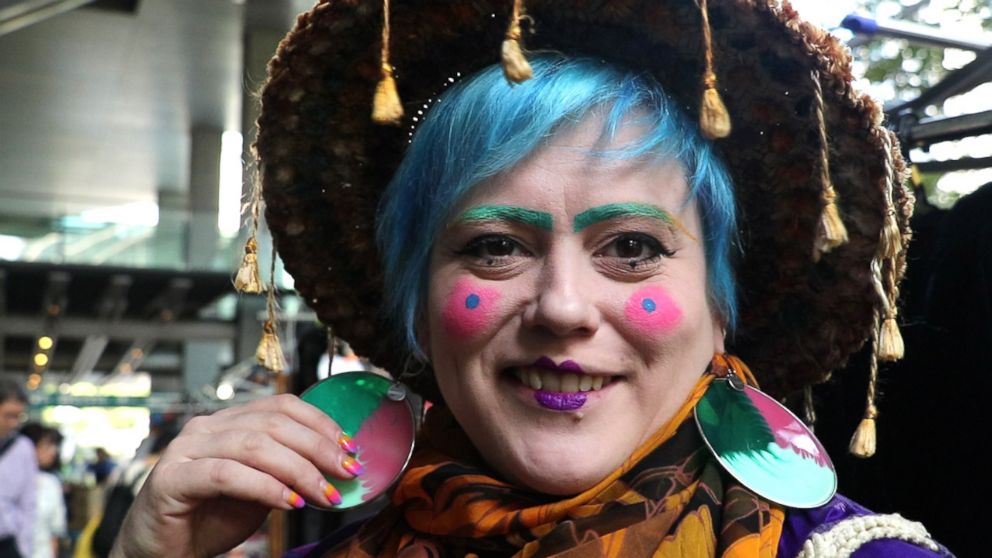 Jet-setting is part of the job description
Traveling for collaborations and product launches is part of a successful designer's job description, and one that inspires her work.
As a student studying product design at London's prestigious Royal College of Arts under designer Martino Gamper, Wood traveled with her classmates to northern Italy, visiting producers such as Swarovski, seeing firsthand how artisans honed their crafts over decades. The experience shaped her career. "I was just bitten by the bug of the experience of traveling and physically being somewhere and being immersed in different worlds and different ways of making," said Wood.
Wood, like her peers, is faced with questions of how to be a creator of objects in a world fraught with overproduction and an increased understanding of issues of sustainability.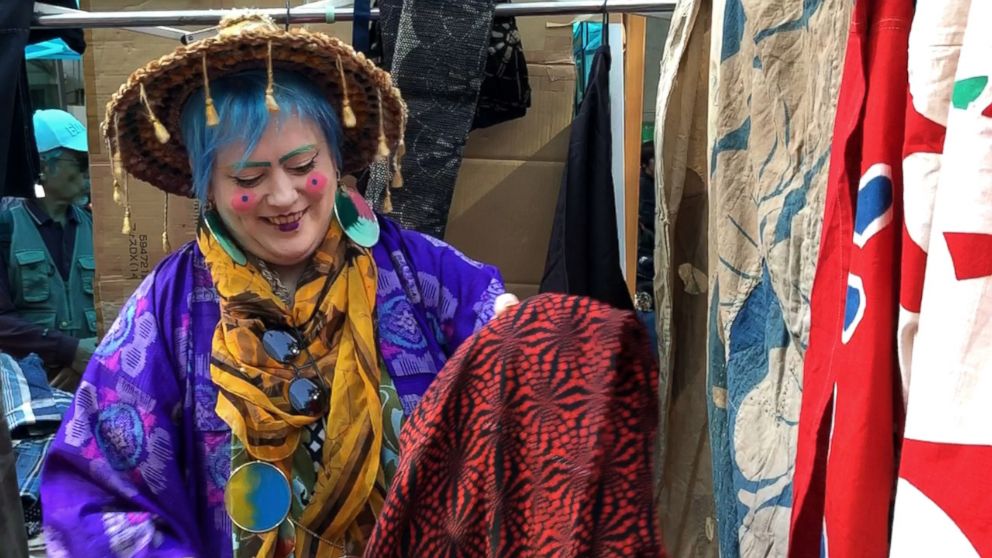 "I've always been interested in how to be a designer in a world where we are more and more aware of our impact and our volume of production." For Wood, one solution has been to create useful items that will last — or even evolve — over a lifetime. Her stain teacups, for example, are meant to reveal a pattern in the glass the more they are used.
"I really enjoy making objects and things that have connection to people, both physically through their use, or emotionally through the things they connect with in people's everyday lives."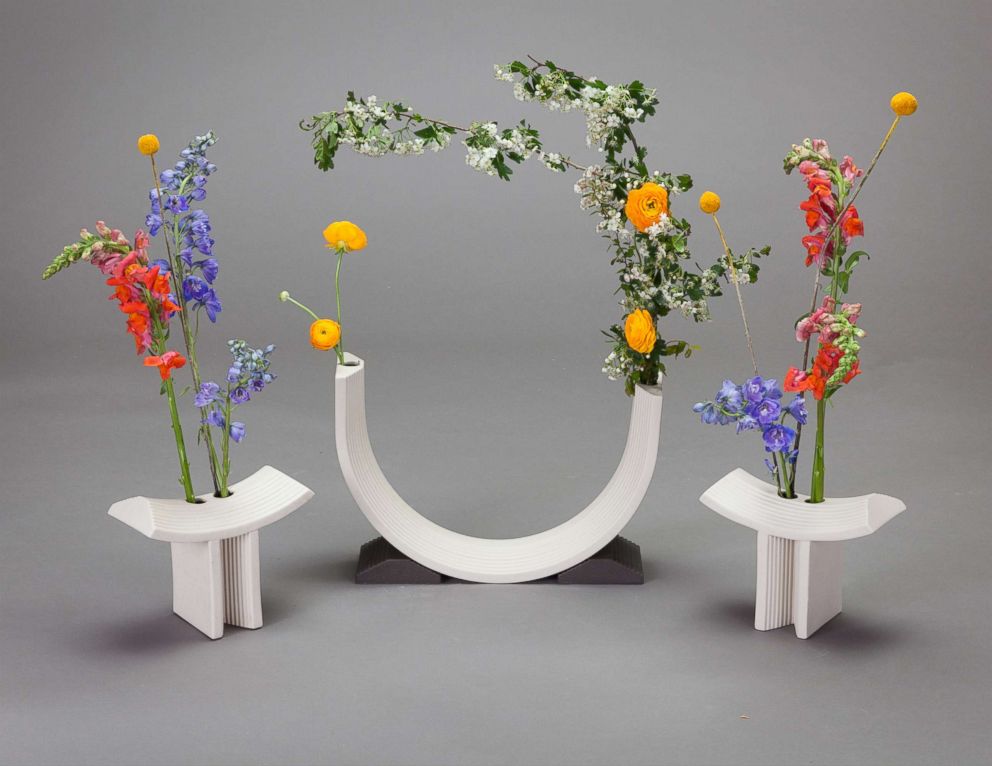 Designers must possess the skills and vision to bring together artisans, producers and a host of other collaborators to make a product come to life.
To create her criss-cross chandelier in 2013, Wood had to work across time zones, cultures and artistic practices to realize her vision. To combine different techniques of glass craftsmanship from two disparate cultures, she worked with Mexican artisans and a glass blower in northern Italy, to make a light fixture that mixes art deco and pop art-inspired elements. Splitting her time between two countries and her studio in London, and working with translators in Spanish and an Italian dialect, Wood confessed to being exhausted by the end of the project. Yet she wouldn't have had it any other way.
"I really enjoy collaborating with people and the experience you get from understanding that person's specialization, what they enjoy making. You end up producing work you wouldn't have made without that exact person."
Source: Read Full Article