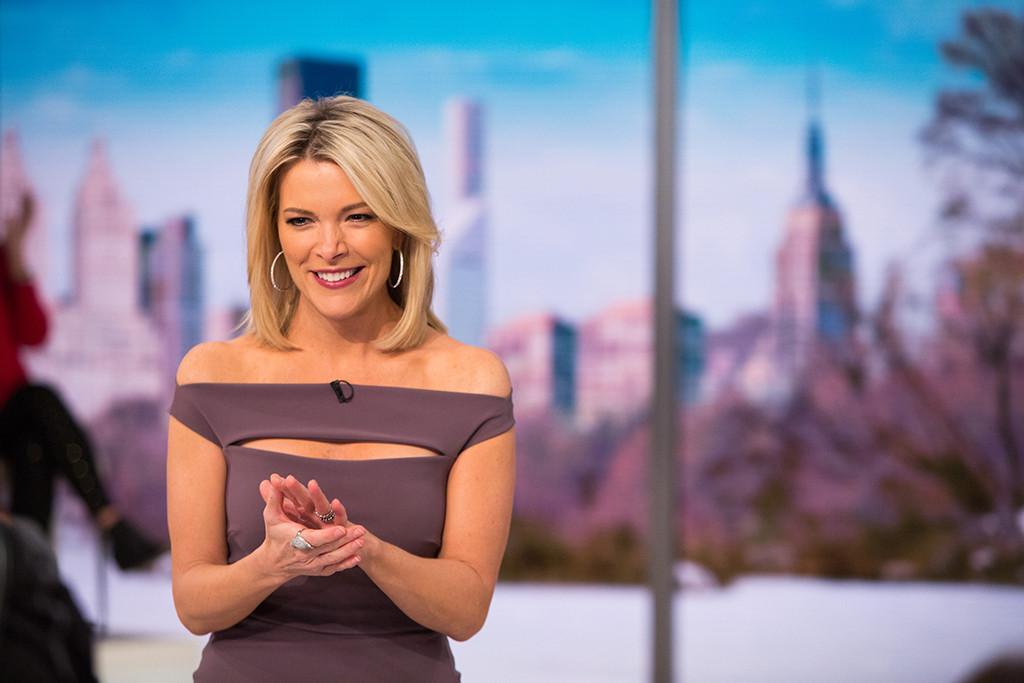 Nathan Congleton/NBC
In the end, was Megyn Kellyjust not the right fit for a morning show? Not the a.m. coffee-chugging club's cup of tea?
This week, The View's Abby Huntsman, like Kelly a Fox News alumna who decamped for broadcast daytime TV, suggested in an interview that Kelly might have been better served on NBC if she had offered up more of herself—especially to an audience that tends to lend its loyalty to a show based on how much it enjoys the hosts. Onscreen chemistry also matters: if they look genuinely warm and fuzzy with each other—or in The View's case, intriguingly salty and stubborn—viewers tend to feel more connected to them.
"Even—not to really go there—but with all Megyn Kelly is going through, I think what has hurt her is she did not allow herself to be as vulnerable as she should have and to be self-deprecating," Huntsman told Bold TV. "And so when you do make those mistakes, people are more likely to say 'OK, let's forgive you this time.' Because we know you're a good person—because I know she is, but she's had a harder time really showing people her real side."
After a bumpy start in 2017, Kelly seemed to be easing into her role as host of the 9 a.m. hour of Today and part of the greater ensemble. But the clock unexpectedly ran out on her tenure last week in spectacularly polarizing fashion.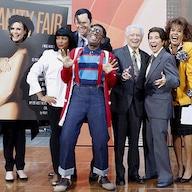 Photos
Today Show Hosts' Halloween Costumes Through the Years
Not too long ago, Megyn Kelly was perceived as one of the few people who could bridge the gaps between an increasingly splintered viewing pool—attract female viewers with her strength and poise, conservatives with her Fox News pedigree, the moderate majority with her no-nonsense smarts and the MSNBC crowd with… well, the TV was on already anyway.
Kelly had made a name for herself as an unflappable presence at Fox News Channel. Most of her opinions came off as reliably conservative, when she shared them, but she was more than happy to ask tough questions of (or completely shut down) guests who were there to ostensibly support the network's overarching viewpoint. She was regularly told by strangers that they hated Fox News but loved her.
"I'm conservative on some things and I'm not on other things," Kelly said during a 2010 interview on The Howard Stern Show—proof right there that she isn't as uptight as she could sometimes seem. When Stern, naturally, expressed disappointment that she wore pants to the studio instead of a dress, she acknowledged her network's reputation, quipping, "Whenever you wear pants [on Fox News], you get letters from the ladies saying, 'It's about time.'"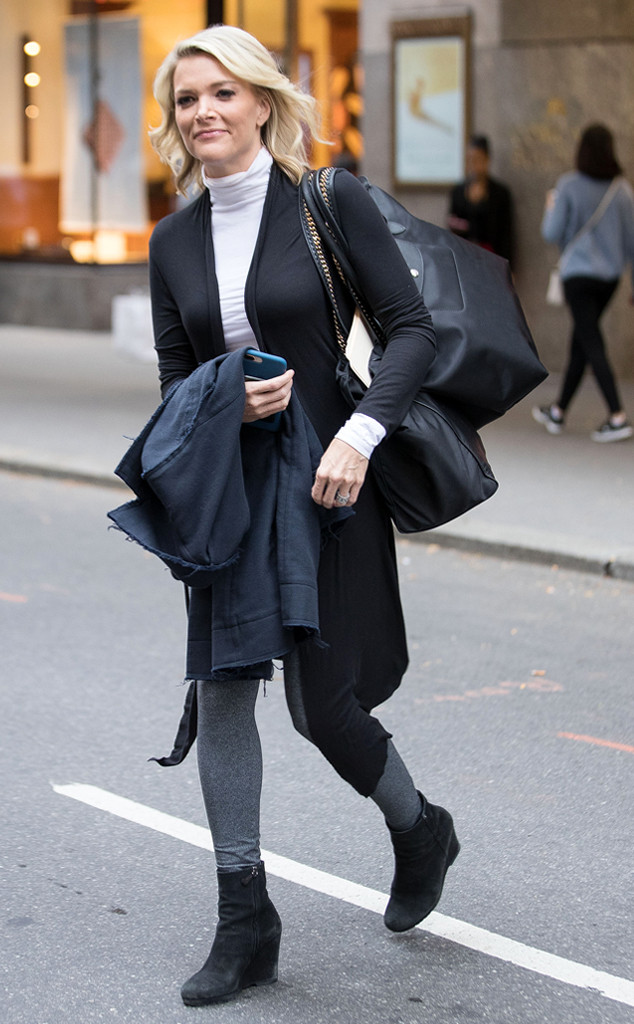 SplashNews.com
She quietly divorced her first husband, Dr. Daniel Kendall, in 2006 after five years of marriage, and soon after met entrepreneur turned novelist Douglas Brunt on a blind date in Washington, D.C.—although not that blind for him, as he knew what Kelly looked like from TV.
"We started dating shortly after she acquired a stalker—bad start, I know," Brunt relayed in a post on the Humans of New York Instagram account. "So she had security with her 24/7. Our first date went great. It was the kind of night that was clearly going to end with a kiss. But I had to kiss her in front of the security guards. It was awkward. It was like our parents were watching. The next morning she knocked on my hotel room door. She was alone. She walked into the room, and said: 'I can do better.'"
For several months, they made it work long distance, Brunt in New York and Kelly in D.C.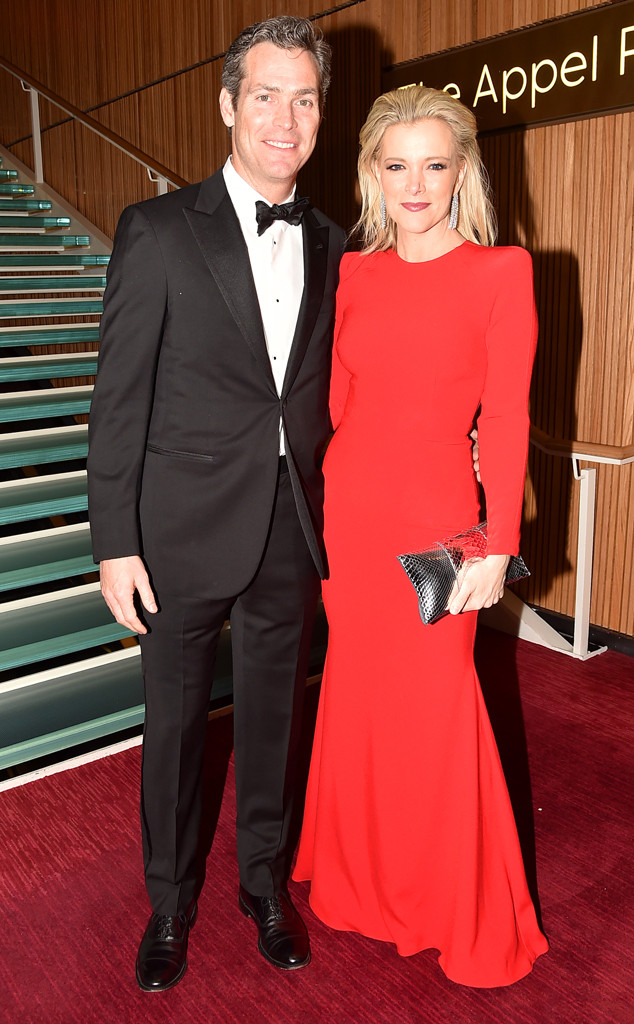 Patrick McMullan/Patrick McMullan via Getty Images
"He came across as sincere," Kelly later told The New York Times. "While we were talking, he leaned forward, really listening to what I was saying. He's also clever and has a great sense of humor."
"She works hard, has her life thought out, and is very rational," Brunt told the paper. "At the same time, she's romantic and passionate."
In fact, she dumped him one New Year's Eve after an almost-disastrous dog walk. They recalled to the Times that they were walking her two Shih Tzus in D.C. when one got away from Brunt and narrowly missed getting hit by a car. He apologized profusely and she, impressed by his emotional honesty, forgave him. But better yet, Fox News transferred her a week later to New York, so they could finally live in the same city.
They married in March 2008 and have three children together, sons Yates and Thatcher and daughter Yardley. Kelly rejected early on the antiquated notion that she had to choose between a flourishing career and a growing family.
A practicing lawyer for nine years before getting into the news business, Kelly was willing to get perfectly real on certain subjects.
She gained 33 pounds with her first pregnancy in 2009, she told Stern frankly, and "ballooned like a tick" after undergoing a C-section. "So a week after having the baby I look down at the scale expecting some miracle—I gained five pounds!" The weight finally started to come off, and she went on a diet to lose the last 10 pounds.
Kelly also found herself sticking up for maternity leave on the air, after a commentator called her three-month absence for the birth of Yardley, her second child, a "racket."
"We're populating the human race," she declared on the afternoon show she hosted at the time, America Live. "It's not a vacation. It's hard, important work."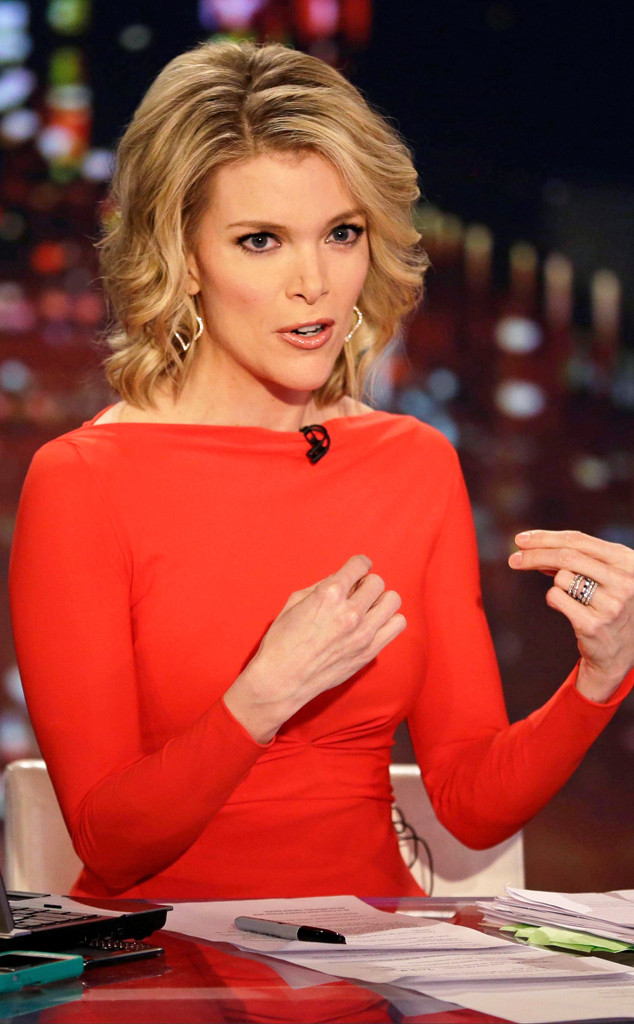 Frank Franklin II/AP/REX/Shutterstock
Talking about the similarities between her former career as an attorney and her work at Fox News, she told the New York Times in 2011, "We take large amounts of information and try to tell a story in the most persuasive way, whether it's to a jury or to an audience. Anchors and trial lawyers are both performers at heart." The paper noted that she jumped in the car waiting to take her to work wearing skinny jeans and wryly said later, "If you want to see me in something nice, tune in between 1 and 3 p.m."
Asked if she was enjoying her second career, unlike her first one, Kelly exclaimed, "Guilty! I really am. Before I did this, I had everything going for me on paper. A great law firm job, a doctor husband—this middle-class girl had arrived. But it was not fun."
Revealing that she had received a kind note from by-then disgraced congressman Anthony Weiner after she had her Yardley, Kelly told USA Weekend in 2011 that she felt bad for his family. "I have been in the position, not with my current marriage, where I've been betrayed," she shared. "In the beginning, the instinct is very powerful to hang on." She also, in the course of a seemingly unrelated discussion about then Attorney General Eric Holder, told a guest on her show in 2013 that she had been cheated on.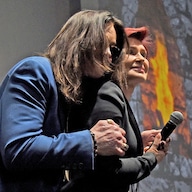 Photos
Stars React to Being Cheated On
Her ex, Dan Kendall, told the Mail Online in 2015 that he did not cheat on Kelly. He suspected who did, but out of respect for her would of course not name names.
"I believe working two jobs, the long hours of corporate law and part time news together with my long hours of medical training took a toll on our marriage," Kendall, since remarried and a father of two, said. "I was working very hard and very long hours and we found our interests to be in different places. Let's just say I really loved sports and she was never a big fan of ESPN. We just grew apart…It is just a matter that sometimes two personalities can clash."
He added, "So we broke up, it was mutual. She wanted to work on things and wanted to keep it going but I realized it wasn't going anywhere. She moved just down the street and it was very amicable—we still walked the dogs together." They remained friends and he even appeared as a medical expert on her show in 2011, he noted.
Kendall concluded, "I have a tremendous amount of respect for Megyn and I still like her as a person. I just want what is best for her and her family."
"He's a good guy who I'm still friends with," Kelly also told Howard Stern back in 2010. She was "just unhappy" in the marriage.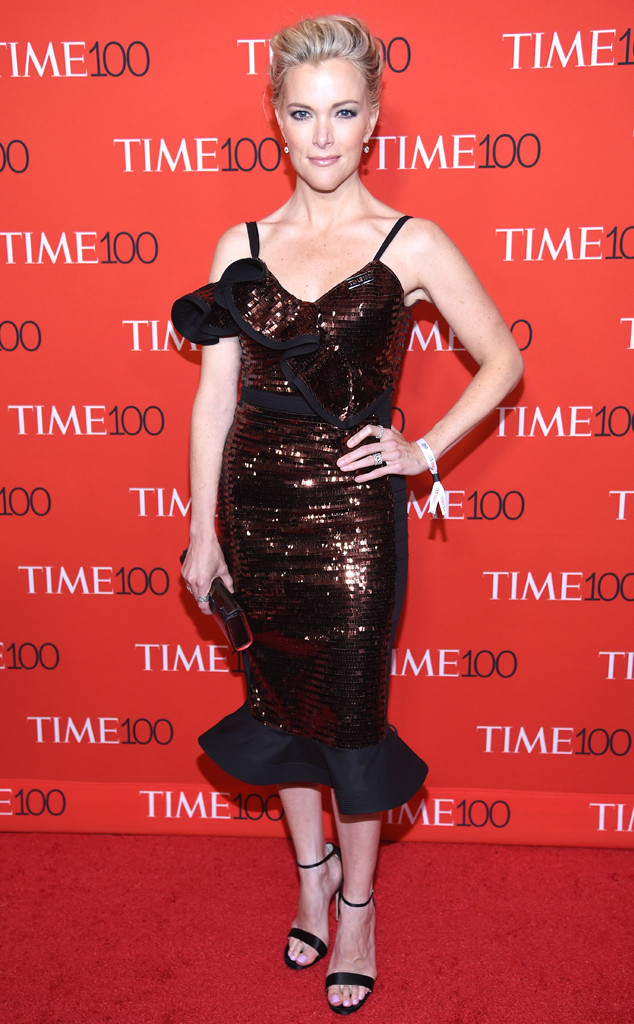 Dimitrios Kambouris/Getty Images for TIME
While she was generally known for being more of a straight shooter than some of her colleagues, her potential crossover appeal seemingly came into focus in 2015, when people who were not among dedicated Fox News viewers, or who would not have previously considered themselves Kelly fans, sat up and took notice when she pointedly asked then-candidate Donald Trumpabout nasty comments he had made about women over the years during the first Republican primary debate. She stoked the future president's ire, withstood his "blood coming out of her wherever" attacks and won herself some new fans.
And, at the same time, there had been rumors that, with her contract up soon, she would be considering leaving for another network.
Her well-timed and bestselling 2016 memoir, Settle for More, seemed to in part be setting the stage for her to emerge from her cable news bubble. Among the revelations in the book, she wrote that she had been one of the women who were sexually harassed by longtime Fox News boss Roger Ailes, who resigned in July 2016 as allegations against him piled up. (Ailes died in May 2017.)
Kelly's NBC deal was announced on Jan. 3, 2017, with NBCUniversal News Group Chairman Andy Lack praising her "tremendous skill and poise" and stating that they were lucky to have her.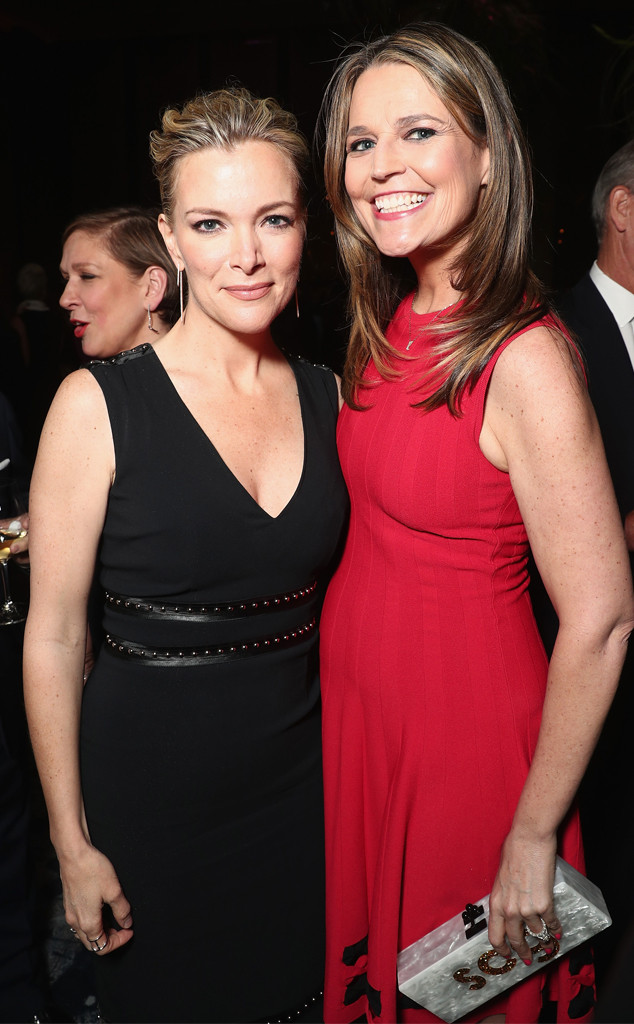 Todd Williamson/Getty Images for The Hollywood Reporter
The next month, Kelly acknowledged during a Facebook Live event that covering the 2016 election—and at times being part of the controversy—had taken its toll on her, but there was a definite silver lining.
"It's not that I would like to go through that again, but I did learn a lot about myself and there were definitely benefits to it," she said. "I became even closer to my husband, I got to know myself better. I proved certain things to myself—about myself." About going toe to toe with Trump, she said, "Even a problem of that size, where you're really not on the right end of the man who would ultimately become the president—while it may not be pleasant at the time, it's an opportunity for you. It's always an opportunity, so I think it's helpful psychologically to sort of shift enormous problems into enormous opportunities."
Though obviously enough VIP deciders thought that she would be a great fit for NBC News after 12 years at Fox News, several as host of her own prime-time show, The Kelly File, there were plenty of naysayers who didn't think it was going to work. And as it turns out, 13 months later, they have not forgotten their original opinions on the subject.
Ironically, however, a lot of people have also agreed (as in, they're doing polls about it) that, if Kelly had to go, it shouldn't have been because of why she actually went.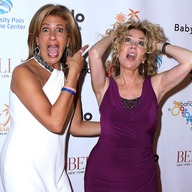 Photos
Today's Kathie Lee and Hoda From A-Z
On the premiere episode of Megyn Kelly Today, on Sept. 25, 2017, she endearingly admitted that she was nervous and cracked a joke about how she would not be covering Trump tweets.
"The truth is, I am kinda done with politics for now," she assured the audience. "You know why, right? We all feel it, it's everywhere. It's everywhere and it's gotten so dark, and I'm just like over," she said, motioning being over it.
Kelly went on to share that her college professor father, Edward Kelly, would play guitar and sing John Denver's "Today" by the fire on family camping trips. "It's about not wasting a moment," she said, "making each day count."
Edward died suddenly of a heart attack at only 45 years old at the family's home in Albany, N.Y., 10 days before Christmas. Megyn was 15. She called it "the single most devastating event" in her lifetime. "As hard as it was losing my dad, it served as a constant reminder to me to follow the message of that song 'Today,' which is don't waste time. Make right now matter."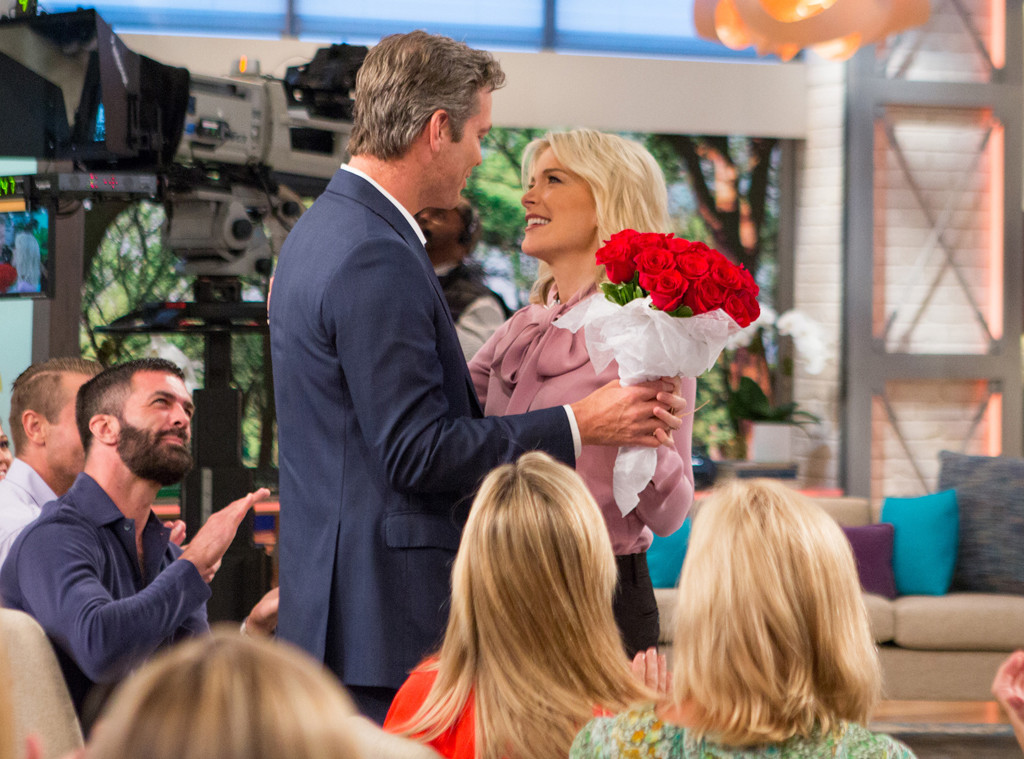 Nathan Congleton/NBC/NBCU Photo Bank
Meanwhile, Kelly's mom, Linda, a former nurse, was in the audience—and husband Doug surprised her with a bouquet of roses, a rare glimpse at the biggest influences in Kelly's private world.
Incredibly human, relatable way to start off, right? Yes, but the roller coaster was creaking into action already.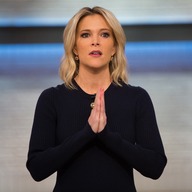 Read
Megyn Kelly Breaks Her Silence After Paparazzi Hound Her Home
After that very first show, Debra Messing expressed regret on social media after appearing with the cast of Will & Grace, which at the time was just returning to NBC after 11 years. Messing took issue with Kelly jokingly asking an audience member if he "became" gay after watching the groundbreaking sitcom during its original run.
Also during her first week, Kelly rubbed Jane Fonda the wrong way with a question about, since Fonda looks so terrific, why the two-time Oscar winner was so reluctant to talk about having plastic surgery. The activist and Hollywood legend wasn't having it.
"I want to take a moment to thank all of you for watching this week," Kelly said on her first Friday show. "It's been very exciting. It's been educational."
She continued, "I've just been delighted at the media response, which is really—no—the viewer response has been awesome, and I am so grateful to have all of you giving us a chance. So, with much love to all of you, have a great day."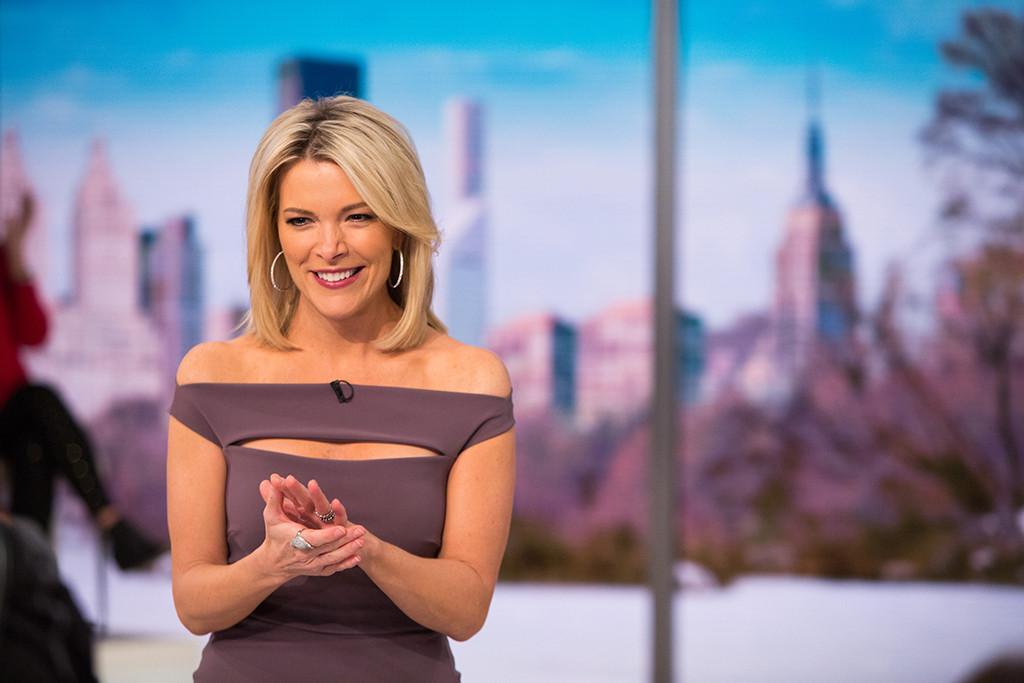 Nathan Congleton/NBC
But even just a hint of blood in the water was enough for critics to decry Kelly's first week as a very unpromising start. She had received a warm welcome from her co-workers, however, and when asked about their newest teammate in subsequent interviews they all basically indicated that it was a process—but everything would be just fine.
"I think I've asked that question too," Savannah Guthrie said later, referring to the Fonda kerfuffle, on Watch What Happens Live. "Sometimes you ask questions in an interview and…live TV, there are awkward moments all the time." Ultimately, she said, "I think [Megyn's] the utility player. She can do anything."
There was also plenty of backlash to the backlash, with many pointing out that auto-critics weren't giving Kelly a fair shake. Women are held to an almost unattainable standard when it comes to mass "likability," and that Kelly was inevitably going to be judged more stringently than any incoming male host, due in part to her background and image as a Strong, Tough Woman. Moreover, not every woman is going to fit neatly into a neat little box prescribed by her surroundings—especially not right away.
Kelly was a willing new member of the bubbly Today family, producer Jackie Levin told The Wrap before Kelly's debut, saying, "It's nothing we want to fight. This is a legacy brand."
Soon enough, however, Kelly's growing pains would be the least of anyone's concerns.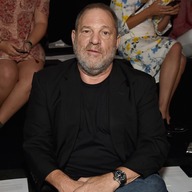 Photos
Hollywood's Many Men Accused of Sexual Misconduct
The Today boat was rocked in late November by the firing of Matt Lauer after the veteran NBC News star—and co-anchor of Today for 20 years—was accused of sexual misconduct.
"This one does hit close to home," Kelly said on Today as the show, which had started that morning with Guthrie and Hoda Kotb sharing the news with stunned viewers, went on. "I too have known Matt for a long time and he has been a friend and kind and supportive to me in my transition to NBC News, and I see the anguish on my colleagues' faces.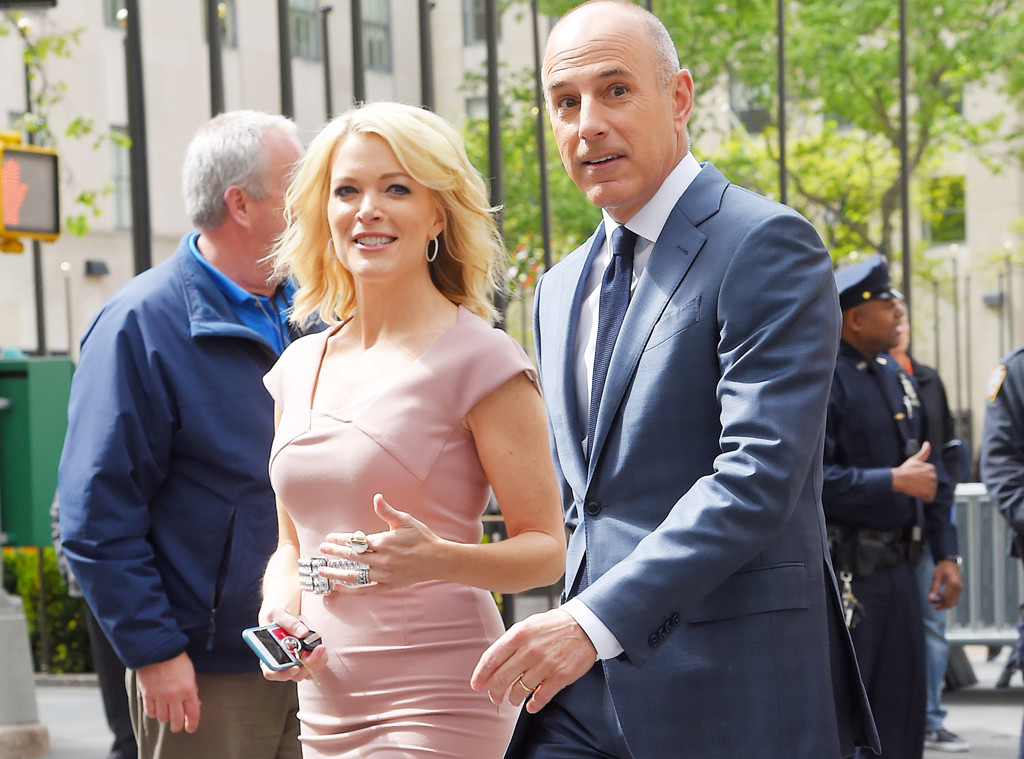 Josiah Kamau/BuzzFoto via Getty Images
"But when this happens, what we don't see is the pain on the faces of those who found the courage to come forward and it is a terrifying thing to do. We don't see the career opportunities women lose because of sexual harassment or the intense stress it causes a woman dealing with it when she comes to work each day. I am thinking of those women this morning and hoping they are OK."
That October, the New York Times had reported that Bill O'Reilly, who was fired from Fox News in April 2017, had paid $32 million to settle a former Fox News legal analyst's claims of sexual harassment. The O'Reilly Factor host claimed that he had been "maliciously smeared" and no one had complained about him. Kelly said on Today that that wasn't true, that she had complained about O'Reilly, and her concerns were ignored by FNC co-presidents Bill Shine and Jack Abernethy, both of whom have since left the network. (Shine went to work in the Trump White House, while Abernathy left to focus on Fox TV station expansion.)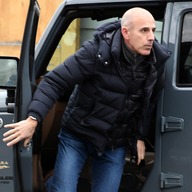 Read
What in the World Is Matt Lauer Doing: Isolated After Scandal, Now Slowly Emerging From His Seclusion
Talking about Lauer's firing on Nov. 29, Kelly continued, "I have been at another news channel where this happened, as you know. In my experience, a news organization is bigger than any one person. They all face challenges, they all stumble, but the good ones stay standing and forge forward their core mission: Journalism."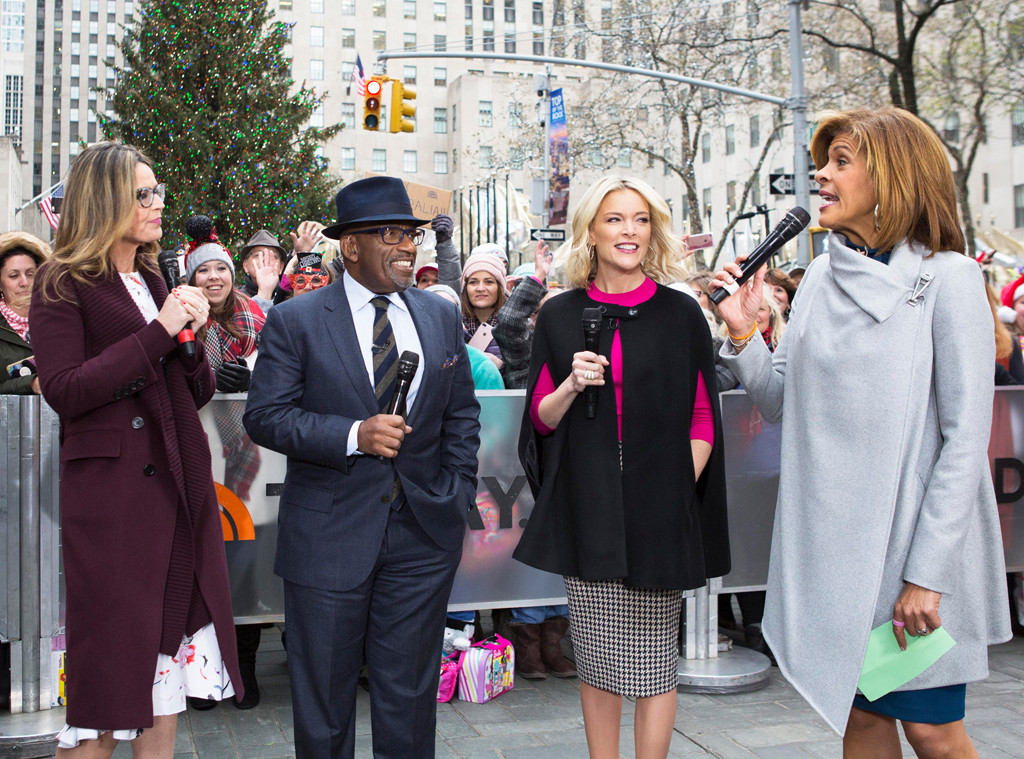 Nathan Congleton/NBC
The remaining Today family had to stick together—and it did, with Kotb replacing Lauer at the top of the show and all the ladies—who had been the target of rumors of dissension behind the scenes—putting on a strong display of solidarity.
Kelly also immediately extended an open invitation to Lauer and his accusers to appear on her show. (It went unaccepted.) She hosted women who had accused President Trump of misconduct and had in turn been dismissed as liars by the commander in chief. Megyn Kelly Today became a go-to hour for discussing pertinent #MeToo issues.
But soon enough, the cracks started to show again.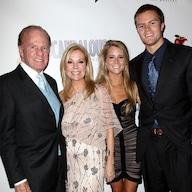 Photos
Today Show Family Album
In January, the Jane Fonda issue was revived when the actress returned to Today with Lily Tomlin to promote their Netflix show Grace and Frankie. They made some jokes about the Kelly encounter during their chat with Guthrie, and Fonda talked about the encounter in other interviews.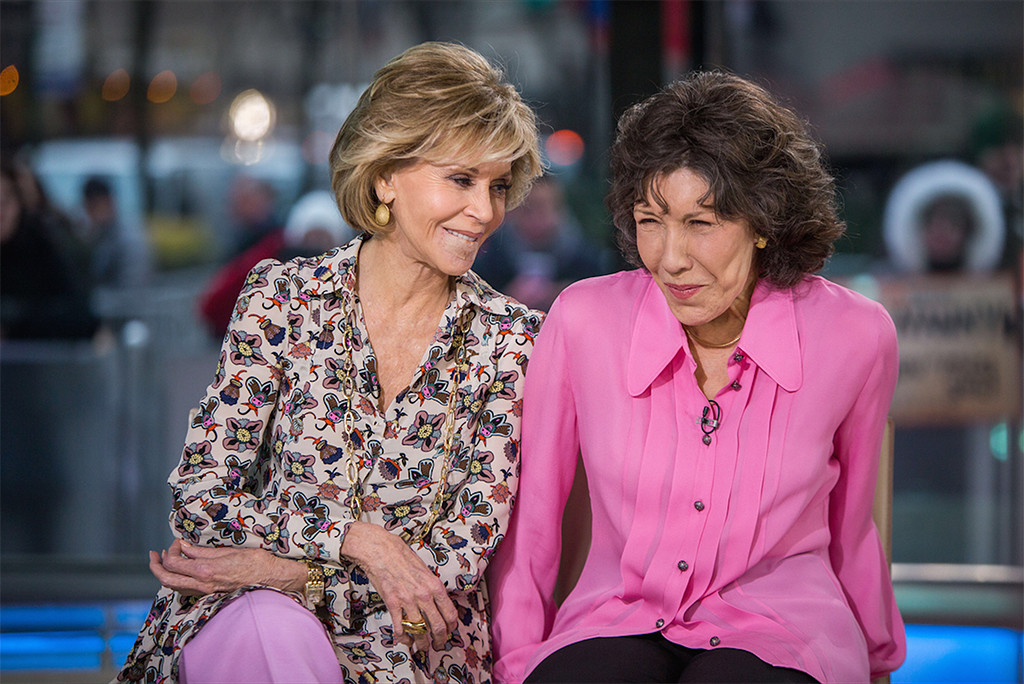 Nathan Congleton/NBC
Cue the shades of pre-NBC Megyn Kelly, when Fox News and The Daily Show's worlds were more intertwined thanks to Jon Stewart's regular "coverage" of the network.
Reminiscent of when, after Stewart made a mockery of it, she pointedly declared her 2013 "Santa is white" segment to have been "tongue-in-cheek" and that anyone with a real sense of humor should've understood, her rebuttal lacking any trace of humor whatsoever, Kelly decided to address the Fonda drama on Today.
"And now a word on Jane Fonda, who appears to be fixated on an exchange I had with her months ago on this show," she began.
Perhaps mistaking the Today show for a place where scores are settled, Kelly went on to "address the 'poor me' routine."
If that was an attempt to firmly but lightheartedly address their disagreement, it was…tonally adrift. But at the same time, she was just standing up for herself—and, in all likelihood, Fonda was no big Kelly fan in the first place and enjoyed needling her a bit.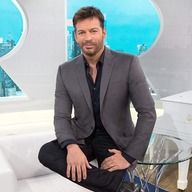 Photos
Celebs With Talk Shows
Basically, if you were a true-blue Kelly devotee, you loved it. But if you were on the fence, or one of her newer fans… It may have seemed a bit much.
"She answered that question in about 40 different forums," Kelly told Us Weekly earlier this month, insisting she regretted nothing about how she handled the Fonda controversy. "It was nothing wrong with me. And she's answered it in 40 more forums since!" (However, she told Business Insider last year, after the Fonda episode, "I regret a lot of what I've said [over the years]. I mean you're going to be on the air several hours a week live television, you're going to say stupid s–t. That's just the reality you know, so yeah there's a lot I'd like to go back and say differently.")
But Kelly noted herself back in January, "my general philosophy is, what other people think of me is none of my business."
It was, however, NBC's business.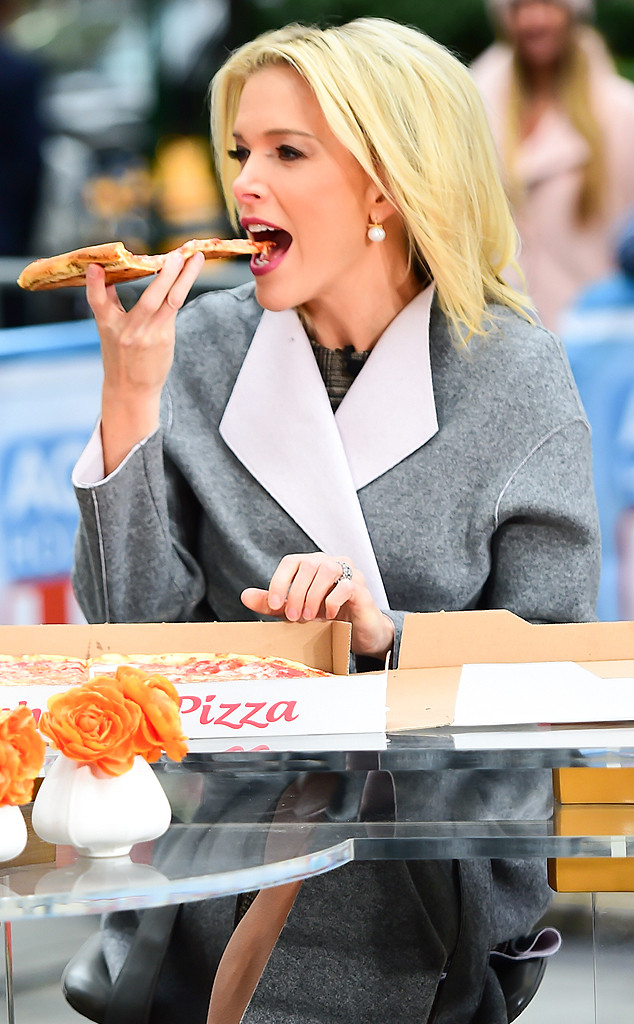 Raymond Hall/GC Images
Happily, by the end of January, Kelly's hour was averaging 2.9 million viewers—its highest viewership yet—and Today, buoyed by coverage of the Winter Olympics, enjoyed its first February sweeps win since 2012, averaging 4.47 million total viewers and 1.64 million in the demo, beating Good Morning America and CBS This Morning.
At the same time, though, there was a rumor—duly denied by NBC—that Kelly, promised a greater presence with NBC News as part of her reported $23 million-a-year deal, was annoyed when the network sent former in-house favorite Katie Couricto help cover the Olympics Opening Ceremony in Pyeongchang, South Korea.
Before she joined Today, Kelly presided over the short-lived Sunday Night With Megyn Kelly, which caught heat for her and the network when she interviewed InfoWars host and conspiracy theorist Alex Jones, who this year was banned from multiple social media platforms.
Kelly helped cover Trump's State of the Union address in January and was reportedly due to contribute to NBC News coverage of the midterm elections on Nov. 6 before everyone's plan imploded within minutes last week.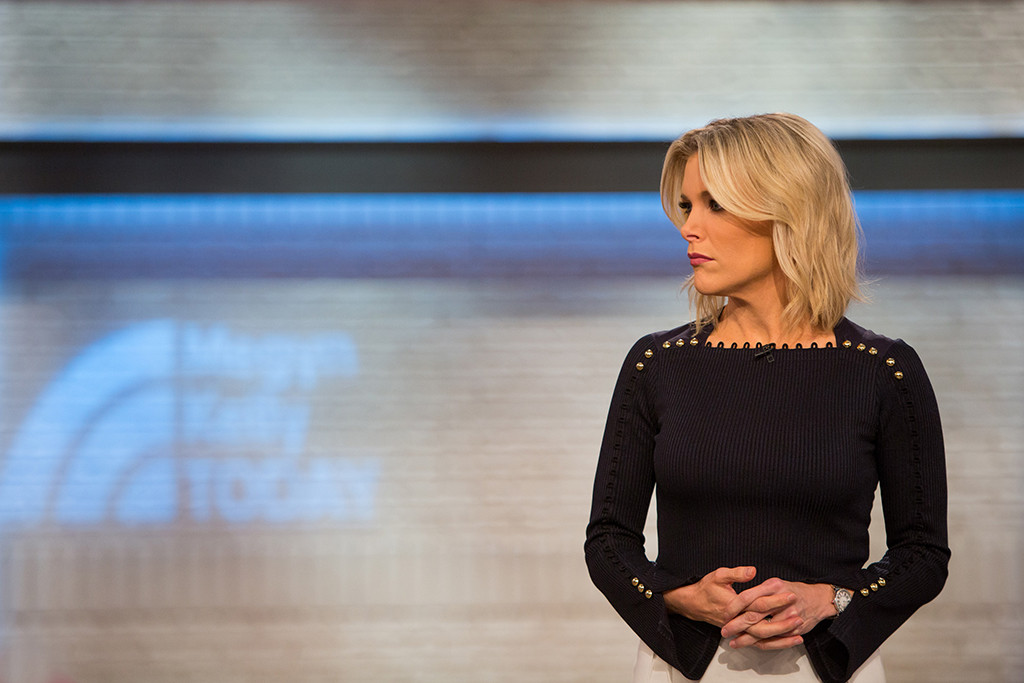 Nathan Congleton/NBC
During a panel chat on Oct. 23 about Halloween costume controversy, and how every year one or more celebrities get in trouble for wearing something that boggles the mind as to how they could have ever thought it was a good idea, Kelly said she didn't find wearing blackface—in service of a costume—to be that big of a deal.
Though it isn't hard to see that Kelly wasn't suggesting that there's nothing wrong with it ever, her reluctance to just admit that it's never a good idea understandably proved appalling to viewers and the people at the table with her, Jenna Bush Hager, Jacob Soboroff and Melissa Rivers.
A remorseful email to colleagues hours later and an emotional on-air apology the next day, in which Kelly admitted that she was wrong, was not enough to stem the tide. Last Friday, NBC announced that Megyn Kelly Today was out of tomorrows.
(E! and NBC are both members of the NBCUniversal family.)
Source: Read Full Article