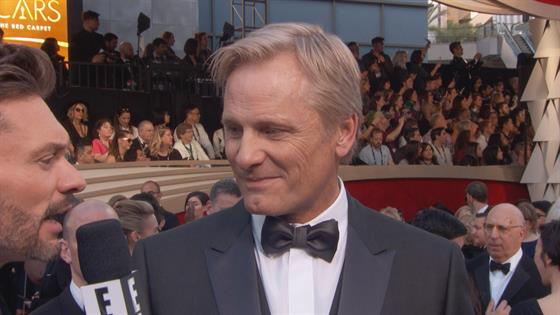 When Green Book was announced the Best Picture winner at the 91st Academy Awards on Sunday, Spike Lee was not happy.
The legendary director, whose own film BlackKklansman was nominated in the same category, was, according to eagle-eyed reporters present in the Dolby Theater, visibly upset and even tried to storm out of the auditorium before being stopped at the doors. Later, in the press room, lips loose from the free-flowing champagne—"This is my sixth glass and you know why," he told reporters—Lee explained what was going through his mind when Peter Farrelly's film came out on top.
"I thought I was courtside at the Garden and the ref made a bad call," the die-hard New York Knicks fan quipped.
And while it's easy to write off Lee's reaction as a serious case of sour grapes—his film had just lost, after all, and he himself had just come up short in the first Best Director race of his storied career (though, he did win Best Adapted Screenplay, his first Oscar ever, earlier in the evening, so it wasn't all bad news), the moment reflects how this by all accounts lovely film telling the true story of two men from different walks of life forced together under unique circumstances during a dark period in America's history who were able to overcome it all and grow together as human beings became such a contentious figure during award season.
Inspired by a tour of the Deep South by African-America classical and jazz pianist Don Shirley (Mahershala Ali, in a Best Supporting Actor award-winning performance) and his Italian-American driver and bodyguard Frank "Tony Lip" Vallelonga (Viggo Mortenson, who lost out on Best Actor to Rami Malek), Green Book, named after Victor Hugo Green's The Negro Motorist Green Book, a mid-20th century guidebook for African-American travelers to help them find hotels and restaurants that would welcome them, made its debut at last September's Toronto International Film Festival, where it came out of nowhere to emerge as a populist favorite for the impending award season.
The Universal Pictures film, a marked departure from Farrelly's usual sort of fare—this is the man behind Dumb and Dumber and There's Something About Mary, after all—would go on to earn the People's Choice Award at TIFF, beating out presumed frontrunner A Star Is Born. And from that moment on, whether anyone liked it or not, Green Book seemed to be on a collision course for Oscars love.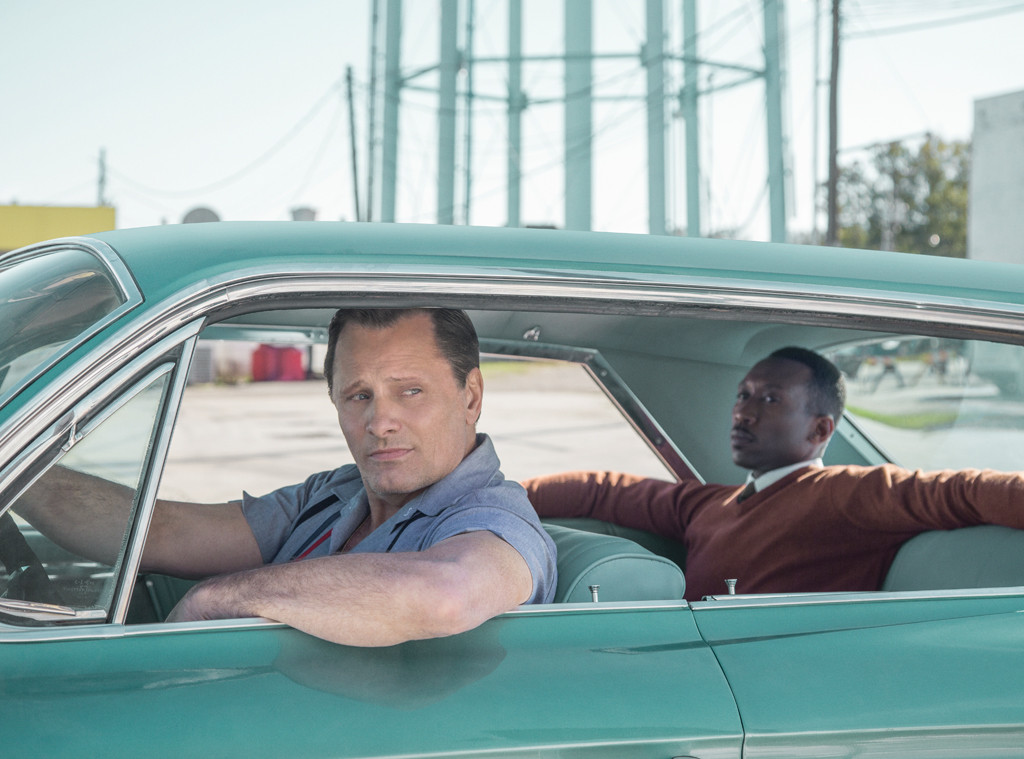 Participant Media/DreamWorks Pictures
And there were plenty who did not like it. While even its most ardent supporters were quick to point out that the film didn't really have anything new to offer—in its glowing outpost from TIFF, The Hollywood Reporter said of the film, "Green Book is not edgy or unpredictable or unlike anything you've seen before — it's essentially a road movie about opposites attracting and learning from each other (almost an inverse Driving Miss Daisy, the best picture Oscar winner 29 years ago). But it charmingly evokes laughs and tears in all the right places…"—its detractors were loud in voicing their myriad issues with the film.
There were those who was it as nothing more than another of Hollywood's formulaic "white savior" films, while others felt that the Shirley character had been scripted in the vein of the "Magical Negro" archetype, existing "almost entirely to help transform his white companion on a quest toward salvation," as IndieWire's Tambay Obenson wrote. Others still took issue with the fact a film directed and written solely by white men—Farrelly wrote the Best Original Screenplay-winning script alongside Brian Hayes Currie and Vallelonga's son Nick Vallelonga—was even referencing something as crucial to the African-American experience as Green's book.
And then there was the Shirley family's reaction.
Yvonne Shirley, the man's great-niece, spoke with THR about the family's objections, of which there were many. "For my family, this is not nor has it ever been a debate. It's just about the truth. We know the truth of our loved one," she said. "They decided to make Don Shirley estranged from his black family, though that was not true. They decided to make him absurdly disconnected from black community and culture, though that was not true. They decided to depict him as having spent his formative years in Europe, though he spent them in the Deep South where he was born and raised. They decided to create a story of a white man's redemption and self-realization using an extraordinary black life and a history of black oppression in this country as their backdrop. Many viewers are simply tired of that devaluing narrative."
And according to Shirley's nephew Edwin Shirley III, when his uncle was alive—both Shirley and Vallelonga died in 2013—he wanted no part in his former bodyguard's son's film. "I remember very, very clearly, going back 30 years, my uncle had been approached by Nick…about a movie on his life, and Uncle Donald told me about it," he told website Shadow and Act in December. "He flatly refused."
Despite Edwin's suggestion that the film might be a good idea, one that his uncle could be involved with, he recalled his uncle's steadfast refusal. "He just flatly said, 'No, absolutely not. I don't want to have any part of that,'" Edwin said. "And so, I said to him at the time, 'Well, perhaps you can set some conditions whereby you can be involved if they agree to certain things in terms of control for you,' and what he said at the time was, 'No matter what they say to me now, I will not have any control over how I am portrayed.'"
After Shirley's last living brother Maurice Shirley made his displeasure with the film known on NPR in November, both he and Edwin received calls from Ali the same day, marking the first time the actor had reached out to the family. "I got a call from Mahershala Ali, a very, very respectful phone call, from him personally. He called me and my Uncle Maurice in which he apologized profusely if there had been any offense," Edwin told Shadow and Act. "What he said was, 'If I have offended you, I am so, so terribly sorry. I did the best I could with the material I had. I was not aware that there were close relatives with whom I could have consulted to add some nuance to the character.'"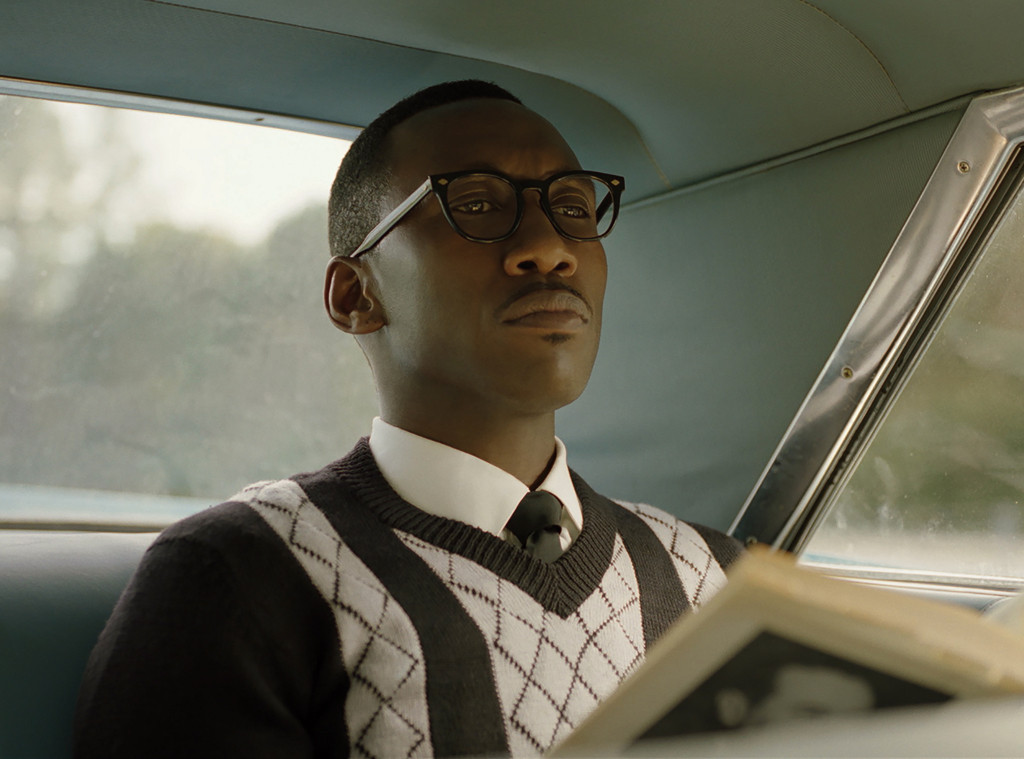 Participant Media/DreamWorks Pictures
Ali wouldn't publicly address the Shirley family backlash until he was backstage at the Golden Globes in January, after receiving the Best Supporting Actor trophy on an evening that would predict Green Book's Oscars showing (the film and its screenplay won there as well). "I will say this. My job is always the same: I have to look at what I am doing and be responsible for it," he told reporters. After adding that he didn't want to "throw away" everyone's hard work on the film, he continued, "I respect the family…and Don Shirley. "I spoke to the studio and the family and at the end of the day you wish everyone was happy and you don't want to offend anyone in any capacity."
Speaking with Newsweek in November, Farrelly admitted that he was "under the impression there weren't a lot of [Shirley] family members, but in the last month we've found out that there are family members." Noting that he felt bad that the film hadn't done more to find them during the production process, he added, "To be honest, the people looking into it just didn't find them—they screwed up. But we're trying to keep in touch with them as much as possible now. They came to a friends-and-family screening, as did all the people who lived around Shirley on Carnegie Hall."
(E! News and Universal Pictures are both part of the NBCUniversal family.)
Source: Read Full Article