Salads get a bad rap. Case in point: Whenever someone on TV pulls a sad desk lunch out of the office fridge, it's almost always a wilted salad that they maybe pick at a little bit, before they inevitably throw most of it away. I mean, I get it: The stereotypical salad isn't much more than pale leaves and a measly dressing. Plus, the dish is often associated with dieting, which doesn't exactly make it super appealing. But figuring out how to make salads more interesting doesn't have to be an impossible feat, my friend. An expert is here to salvage disappointing lunches forever with plenty of helpful, easy-to-implement tips.
Katie Cavuto, a Saladworks chef, registered dietitian, and author of the book Whole Cooking and Nutrition, has plenty of tricks up her sleeve for how to transform something that's low-key sad to something that's high-key super tasty. First of all, she tells Elite Daily in an email, it's important to take a look at how fresh your ingredients are. After all, a wilted cucumber is never going to taste as flavorful as a really fresh one. "The most important element to consider when making a salad is the quality of the ingredients," she explains. "Start with fresh, flavorful ingredients that are in season, if possible."
In addition to these helpful tips, always keep in mind that it's important to honor your cravings as you're crafting a spectacular dish, Cavuto explains. If you're feeling chicken nuggets, for example, maybe try throwing a few on top of a nutrient-dense salad for a perfectly tasty combo.
Don't feel like you have to stick to one green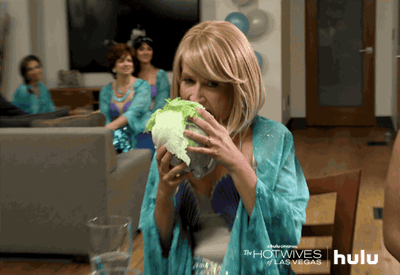 If you're craving a flavorful lunch, starting with a base of just iceberg lettuce is probably not the best way to kick things off. Instead, try experimenting with different greens. "If the idea of a kale salad freaks you out, try combining crunchy, more approachable greens like romaine with a handful of darker greens or roasted Brussels sprouts," suggests Cavuto. "Not only will you bolster the nutrition, you'll add flavor and texture in a subtle way."
If you're worried that multiple bags of opened greens might go bad in your fridge before you can get through them all, check if your grocery store sells already-mixed packs. I've personally had good luck with bags labeled "superfood mix" or something similar.
Cook some of the toppings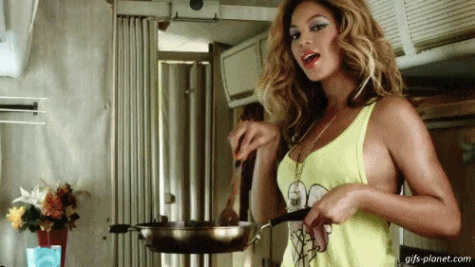 "Texture is important when it comes to creating an interesting salad," says Cavuto. "Balance raw vegetables with cooked items like roasted Brussels sprouts and broccoli, and add festive seasonings to create more depth."
In my experience, adding some warm ingredients is also a fantastic way to make a boring salad more exciting, not to mention super satisfying in the dead of winter. After all, in the season of piping soups and steamy pastas, sometimes a salad straight from the office fridge doesn't quite do enough to warm up your fingers and toes. If you're eating at work, try packing warmer toppings — think things like steak, bacon, chicken, sweet potatoes, rice, maybe a mushroom-based sauce or dressing — in a separate container so that you can microwave them right before you dig in.
Explore new veggies outside your usual comfort zone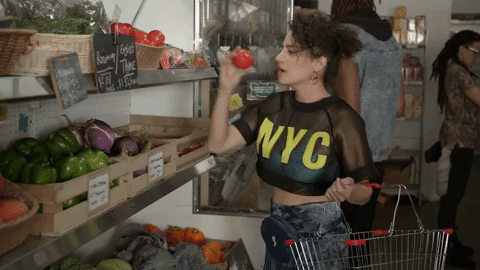 If you feel like you're in a rut when it comes to salads, don't be afraid to get creative with your greens, says Cavuto. "Explore lesser-known lettuces like radicchio, endives, frisée, as well as Swiss chard, and dandelion greens," she suggests. Feeling a bit overwhelmed? Try visiting a local farmer's market to scope out what's in season near you. This can also be a great opportunity to ask the seller questions about what an ingredient tastes like, or unique ways to cook and prepare it.
Try out a "zoodle" base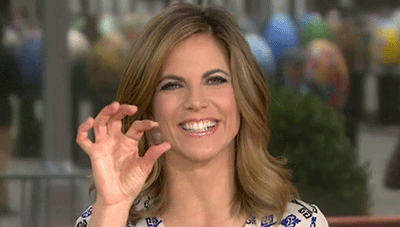 Roughage doesn't have to take the place at the bottom of your salad bowl. Jazz things up by playing around with other kinds of cut-up veggies. "Shaved and shredded vegetables, as well as vegetable noodles, can act as a base or a complement to a traditional base," Cavuto tells Elite Daily.
Personally, I love using softer, milder vegetables like summer squash or zucchini for this because they're super palatable, even when kept raw.
Display, display, display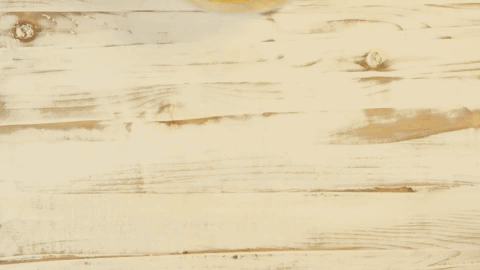 If you've ever become too emotionally invested in a Food Network cooking show, then you know that plating is everything. Something as simple as using an extra fancy bowl, or arranging your toppings in rainbow order, can help you stay excited about eating such a classic dish. "Focus on color (we eat with our eyes first)," suggests Cavuto. The more decorative things look, she explains, the more fun it will feel to dig in, and the more Instagram-worthy your creation will be.
FYI: This doesn't have to mean buying a bunch of niche ingredients that you don't even like. Try something as small as swapping out your usual orange carrots for vibrant purple ones, or grabbing a multicolored tomato instead of a perfectly red one.
Experiment with proteins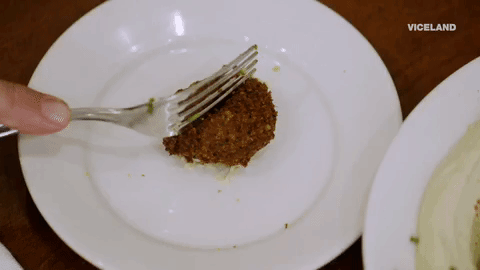 Chicken is a classic salad-topper, but if you're looking to make a dish that's satiating and interesting, try out some alternative protein sources, says Cavuto. Whether you choose to eat a plant-based diet or love meat, beans, tofu, and falafel can all help to make your veggie bowl more satisfying.
Don't forget the fats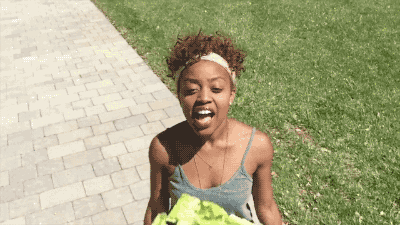 Salads can get a bad rap for being mostly rabbit food, but that definitely doesn't have to be the case. If your afternoon salad leaves you starving by 2 p.m., chances are you aren't adding enough healthy fats to the dish. "Proteins and fats help to make a salad feel more filling," Cavuto explains. "This can be as simple as adding some chicken, a handful of beans, or a hardboiled egg. It's also important to remember to include healthy fats like those found in extra virgin olive oil, nuts, seeds, and avocado. They are satisfying and really nutrient-dense."
If you really hit a wall in the inspiration department, Cavuto says a good, general rule of thumb is to keep things as simple as possible — seriously. Think about it this way: You could probably take a few of any of your favorite foods, put 'em on some greens, and voila! You have a delicious salad.
Source: Read Full Article