Matt Damon is a big name in Hollywood, having been the face of the Bourne franchise films since the 2000's as well as several other blockbuster hits such as Good Will Hunting (1997), The Departed (2006), and The Martian (2015).
While Matt Damon's roles are well known, some people might be curious to know more about the man behind them. For example: How old is Matt Damon? What is his personal life like and does he have kids? Read on below to find out the answers!
How old is Matt Damon?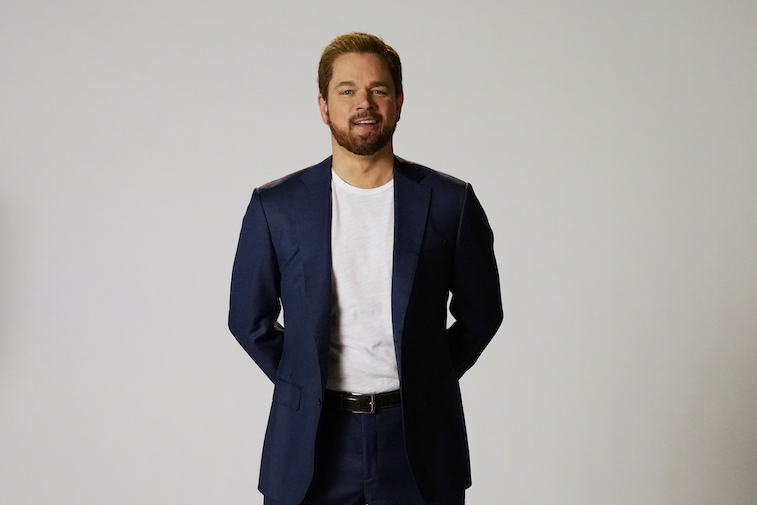 Matt Damon was born on October 8, 1970, which means that he will turn 49 this year.
He grew up in Cambridge, Massachusetts, with his mother and an older brother named Kyle. As a student, Matt Damon was involved in his school's theater productions and he ended up becoming good friends with a younger kid named Ben Affleck, who also shared his passion for acting.
After graduating from high school in 1988, Matt Damon attended Harvard while trying to also pursue an acting career. He eventually dropped out in 1992 and moved to Los Angeles, where he and his buddy Ben Affleck went to many auditions together. The pair also took on odd jobs, such as working in construction and demolition, to sustain their lifestyle.
When Matt Damon was 27, he and Ben Affleck finally hit it big with their movie Good Will Hunting that they both wrote and starred in. Since then, Matt Damon has been a fixture in Hollywood with iconic roles in many successful Hollywood films.
Is Matt Damon married?
Matt Damon has actually been married for over a decade. His wife is a woman named Luciana Bozán Barroso and their love story is as awe-inspiring as a romantic movie.
In 2003, Matt Damon was in Miami to film the movie Stuck On You when he went to a bar and met Barroso, who was a bartender from Argentina. It was a very fateful encounter as well because the actor was never even supposed to be in Miami. Stuck On You was initially meant to be filmed in Hawaii, but the crew decided to move the location to Miami instead. Matt Damon and Luciana Barroso also only met because a few crew members dragged the actor out to a bar even when he said that he did not want to go.
"I don't know how else our paths would've crossed if that didn't happen – if all those things didn't happen," Damon recalled.
The two eventually fell in love and got married in 2005.
Does Matt Damon have any kids?
Luciana Barroso has one daughter from her past marriage named Alexia (b. 1998), which means that Matt Damon became a stepfather when he married Barroso.
However, you won't find any bad blood and drama in this family. Barroso's ex-husband (who she divorced in 2004) once shared in an interview that Matt Damon has been a phenomenal stepfather to Alexia: "I couldn't possibly have asked for a better stepfather for my daughter than Matt. He treats Alexia like she is his own flesh and blood. Matt has been an absolute blessing for my daughter."
Additionally, Matt Damon and Luciana Barroso also have daughters of their own: Isabella (b. 2006), Gia (b. 2008), and Stella (b. 2010).
The family leads very private lives, so not much is known about Matt Damon's children. Nevertheless, Damon has shared a few information here and there about how he and his wife are trying to not spoil their daughters and, instead, raise them to become worldly, compassionate people.
Matt Damon himself also does a lot of philanthropic work, including with his organization Water.org, which helps provide clean water to developing regions. He's also hoping that, with exposure to his own charity work, that his children can learn the importance of giving back and that there is more to life than what they know in their privileged community.
"That's something my wife and I are able to do with our kids: Show them a bigger world and hopefully build some empathy and compassion, and some understanding for different perspectives and different ways of living," he told AOL. "Hopefully, that'll lead to continued empathy and compassion as they get older and start to engage with some of these issues in a real way."
Source: Read Full Article