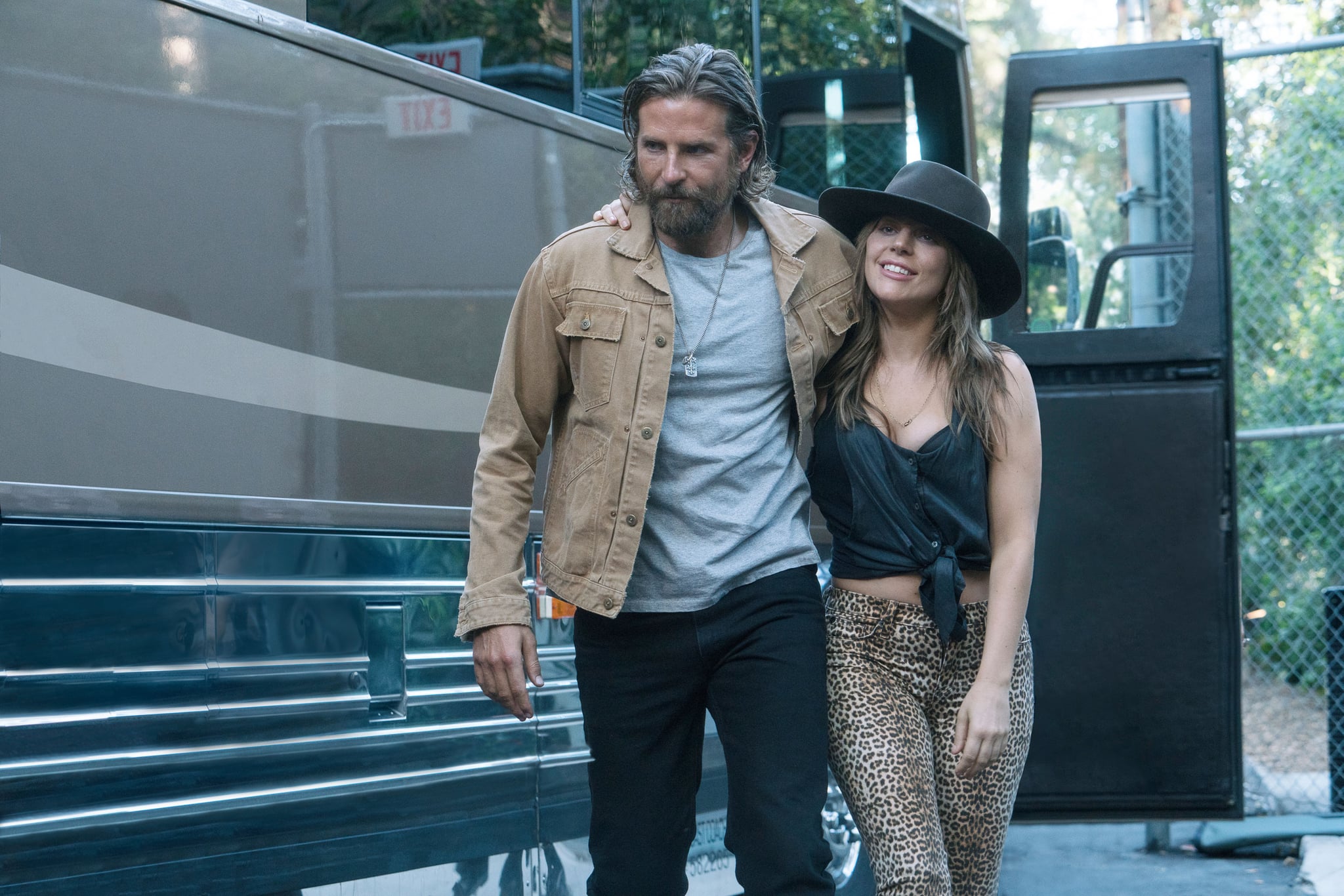 It's a Hollywood tale as old as time: a film generates strong buzz on the festival circuit for months, only to falter when it actually comes time for Oscar nominations. Despite receiving standing ovations at festivals like TIFF (2016's The Birth of a Nation) or earning praise for dramatic performances (2017's Stronger), some films just can't leap all the necessary hurdles required to make it into the race for an Oscar. Will the same happen to A Star Is Born?
Bradley Cooper's long-gestating project premiered on Oct. 4 to rave reviews for both his and costar Lady Gaga's performances, as well as the film's undeniably strong soundtrack. In fact, The Hollywood Reporter recently shared that at the official Academy screening of the movie for LA-based members, so many people showed up that some had to be turned away at the door. The Academy members who did see it reportedly left "wowed" by the "outrageously stunning" film. Needless to say, it doesn't seem like Cooper's A Star Is Born is going to lose award season steam anytime soon.
As far as which Oscars the film — which is competing in the drama category at the Golden Globes — might take home, we have a few ideas.
Best Original Song
This seems like a no-brainer. Between "Shallow" and "Look What I Found," the romance is jam-packed with showstopping songs from both its leads ("Why Did You Do That" notwithstanding). Recently, this category has seen wins from Disney-Pixar films like Frozen and Coco, as well as two wins in 2015 and 2012 for movies in the James Bond franchise. This year, we can see potential competition coming from Disney properties like Black Panther ("All the Stars" by Kendrick Lamar and SZA) and whichever big song comes out of Mary Poppins Returns, as well as Troye Sivan's original song for Boy Erased.
Best Actress
Lady Gaga is currently riding a wave of critical acclaim that could get her one step closer to an EGOT. This wouldn't be her first time at the Oscars: she was nominated in 2016 for best original song for "Til It Happens to You" from the documentary The Hunting Ground. This year, however, it looks like she could take home several Oscars including best actress for her role as Ally, a gritty singer-songwriter who becomes a huge star after meeting Cooper's aging rocker, Jackson Maine. She's already won a Golden Globe for her work in American Horror Story, and A Star Is Born is proof that her acting chops are legit. What might trip her up are the veteran actresses who could be in the category with her: Viola Davis (Widows), Felicity Jones (On the Basis of Sex), Melissa McCarthy (Can You Ever Forgive Me?), and Glenn Close (The Wife), among others.
In addition to starring, Gaga was a major contributor to the A Star Is Born soundtrack. She has writing credits on most of the film's biggest songs, including "Shallow," which is the strongest contender for a best original song nomination. More than one Oscar statue could be in her future!
Best Actor
Cooper gives Jackson — an alcoholic, aging country-rock star — his all, resulting in an incredibly authentic performance that's not only a career best but also deserving of some award season love. Rami Malek's performance as Freddie Mercury in Bohemian Rhapsody could be a strong competitor for Cooper, as well as Viggo Mortensen (Green Book), Ryan Gosling (First Man), and Christian Bale (Vice).
Best Director and Best Picture
At the moment, Alfonso Cuarón's Roma is wowing critics around the globe, and Spike Lee's work on BlacKkKlansman has already earned him countless standing ovations. Other names being tossed around are Marielle Heller (Can You Ever Forgive Me?) and last year's best director winner, Damien Chazelle (First Man). Still, Cooper pulling double duty by directing his excellent take on the classic Hollywood story as well as starring in it likely won't go unnoticed by the Academy. The film is both charming and emotionally raw, down to earth and unafraid of getting a little dirty. The race for best picture will be especially tough this year, but A Star Is Born is already rising to the top of many critics' prediction lists.
Source: Read Full Article