Princess Eugenie, the first cousin of Prince William and Prince Harry, has a bit of a different lifestyle than her other royal family members. Eugenie has a regular, full-time job and recently married her long-time boyfriend, Jack Brooksbank. She isn't of the same "importance" as other royals, which means her income is very different from theirs. But how much does the princess actually make each year?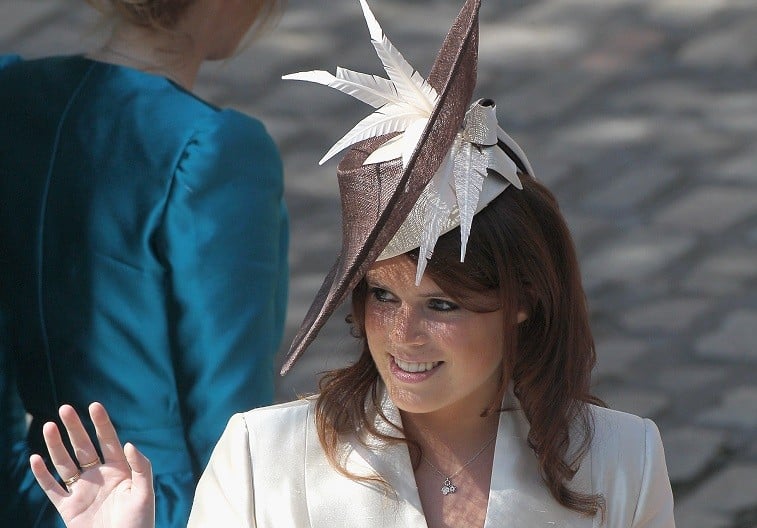 Princess Eugenie works a full time job. | Chris Jackson PT/Getty Images
Eugenie is not a working royal
In the royal family, those who perform duties on behalf of the queen are known as working royals. Essentially, they get paid by taxpayers to be royal. This means they attend various events as official members of the royal family and cannot have any other job. But only those closest to the throne are considered working royals. Prince Charles, Prince William, Prince Harry, and their wives are all working royals. But since Eugenie is further down the line and only a cousin to Will and Harry, she doesn't have those same "working royal" privileges. This means she can choose the career path she wants, and she can also work a full-time job.
Eugenie works as the associate director of an art gallery
Eugenie has said in the past that she's always been passionate about art. And not being a working royal means she was able to follow that passion. She studied art history in college and went into the art field. Eventually, she took a job at a high-end auction house in New York City, where she lived and worked for two years. (Another perk of not being a working royal is the ability to live outside the United Kingdom.) Eugenie eventually moved back to the U.K. and currently works as an art director at Hauser & Wirth, an art gallery in London.
Eugenie reportedly makes more than $100,000 per year — but she's worth a lot more
According to reports, Eugenie's salary at the art gallery is likely more than $100,000 per year — a bit less when converted to pounds. While that is definitely a job worth bragging about, Eugenie's actual worth is much higher, thanks to her family. The princess supposedly has gotten a few million dollars from her grandmother through the years. And when her parents divorced, a trust was set up in her name that has given her even more money. Although her yearly salary is still something to be proud of, it only makes up a fraction of her several million dollars' worth.
Her husband, Jack Brooksbank, also does well
Eugenie recently married Jack Brooksbank, and he is sitting pretty, too. It's unclear how much money he actually makes, but he's a brand ambassador for Casamigos tequila, a brand founded by George Clooney, which Clooney recently sold for about $700 million. Reports suspect Brooksbank got a nice cut of that sum. However, his actual jobs haven't been anything too high end. He's actually quite "normal" when it comes to his career. He worked as a nightclub manager and then as the brand ambassador Casamigos. As the brand ambassador, he likely only earned around $60,000. But despite the somewhat modest income, he and Eugenie still have a high net worth.
Check out The Cheat Sheet on Facebook!
Source: Read Full Article