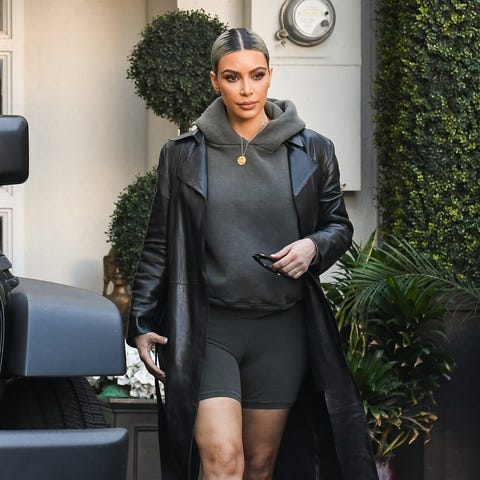 Kim Kardashian was given less than an hour to evacuate her home after a California wildfire erupted in her Hidden Hills neighborhood. The reality star originally filmed the fire from her private plane: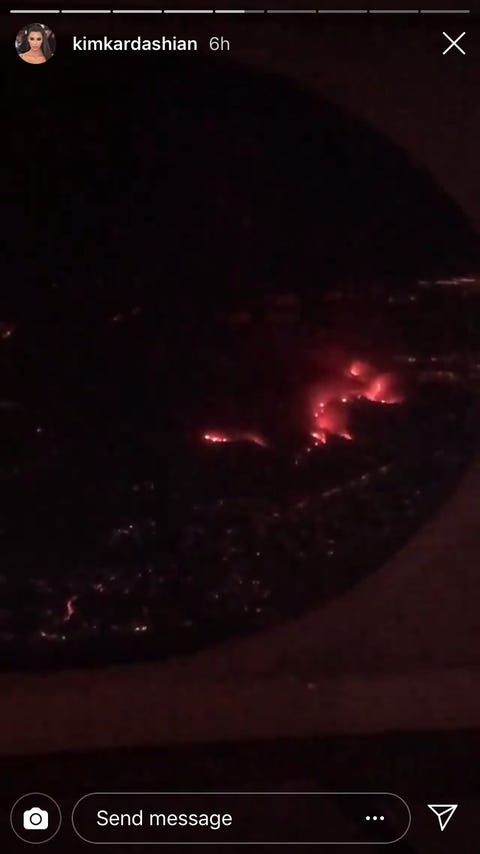 But when she landed, she found out that the it was actually burning dangerously close to the home she shares with Kanye West and their children. She immediately evacuated upon arrival, sharing on Instagram Stories "Just landed back home and had 1 hour to pack up & evacuate our home. I pray everyone is safe."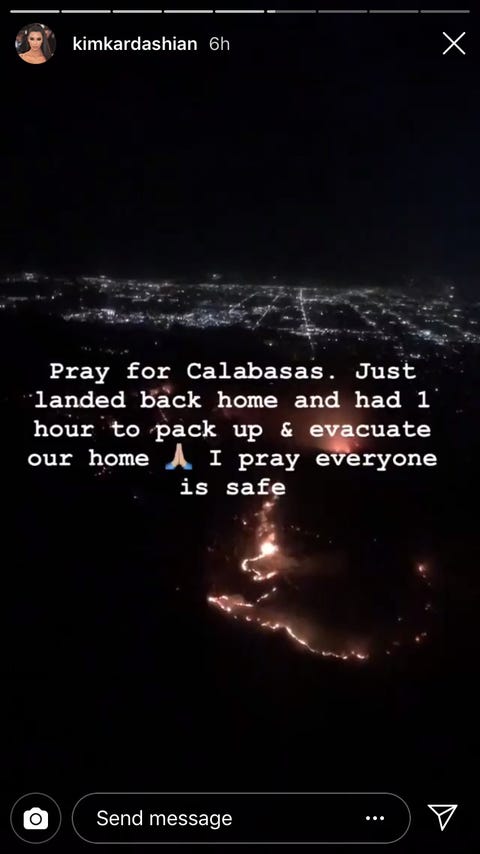 She also chronicled the fire fighters arriving in the neighborhood, and thanked them for their service: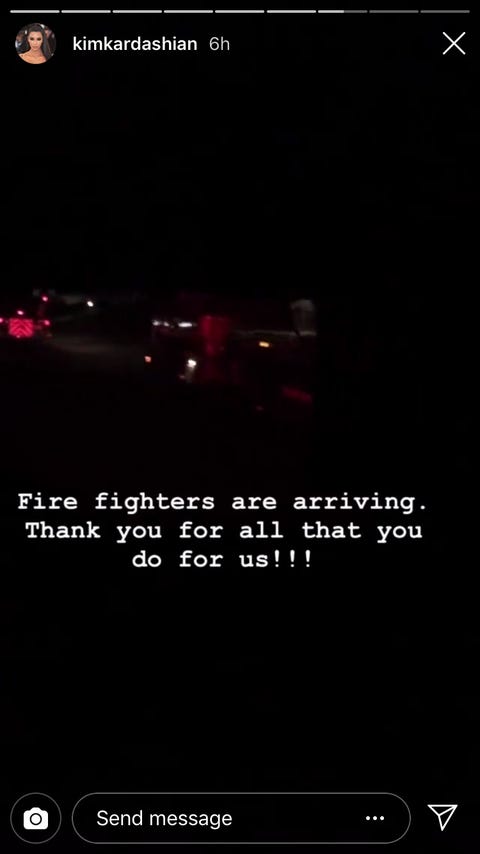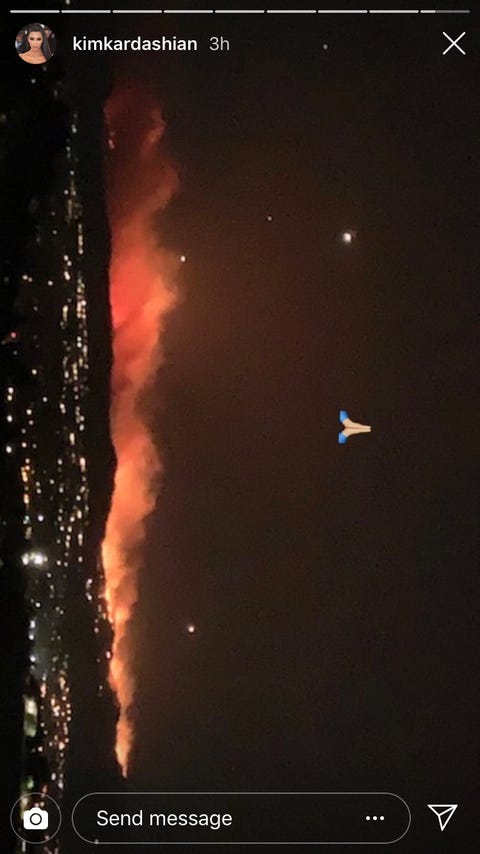 Meanwhile, Khloé Kardashian revealed that she and True are staying with Rob Kardashian and his daughter Dream:
I am with Rob, Dream and True and I am up keeping watch! Saying prayers and thanking all of the brave firefighters who risk their lives for us ❤️❤️ https://t.co/eVlJgWSqVd
This is so scary. Wishing Kim, Khloé, and everyone affected by this fire all the best!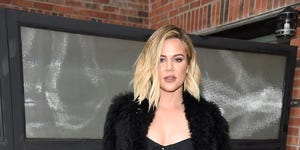 Source: Read Full Article