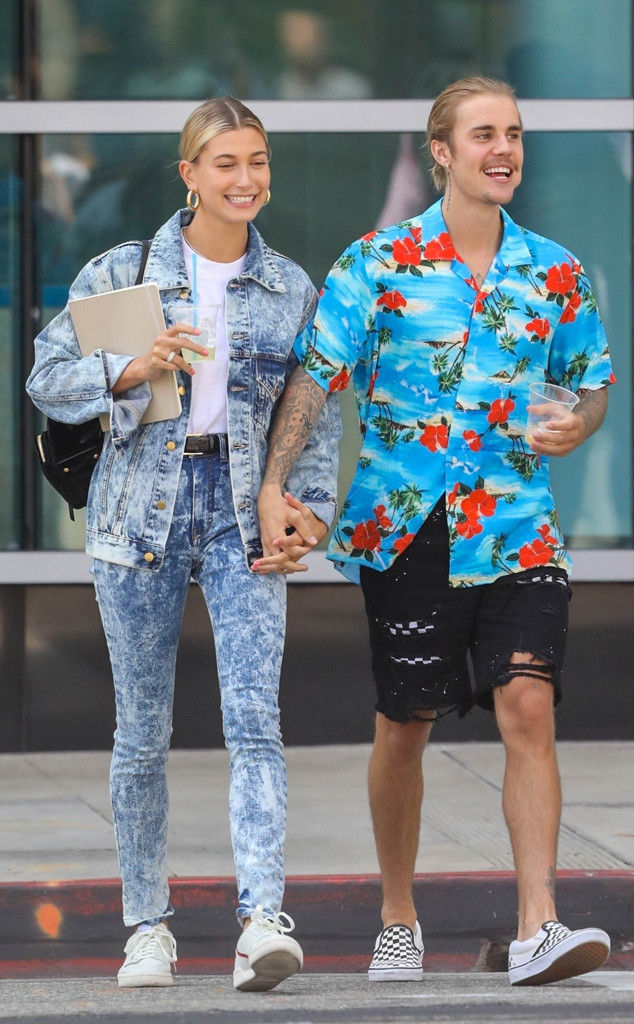 Vasquez-Max Lopes / BACKGRID
Whether or not they are legally married, Hailey Baldwin and Justin Bieber have both appeared to make their union Instagram official.
The 21-year-old model and 24-year-old singer got engaged in July after a whirlwind rekindled romance and sparked marriage rumors in September after they were spotted at a New York courthouse. At the time, a source told E! News that two took part in a marriage ceremony there. Hailey later tweeted, "I understand where the speculation is coming from, but I'm not married yet!" She then deleted the tweet.
Hailey's Instagram username recently changed to @haileybieber. Her Twitter username remains @haileybaldwin as of Saturday morning.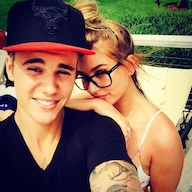 Photos
Justin Bieber and Hailey Baldwin's Road to Marriage
View this post on Instagram
My wife is awesome
A post shared by Justin Bieber (@justinbieber) on
On Thursday, Hailey wore a custom-designed, oversized sherpa trucker denim Levi's jacket bearing varsity letter patches spelling out "Bieber" while attending the opening of the group's Time Square store in New York City.
In October, Hailey filed to trademark "Hailey Bieber" to be used on a potential clothing line.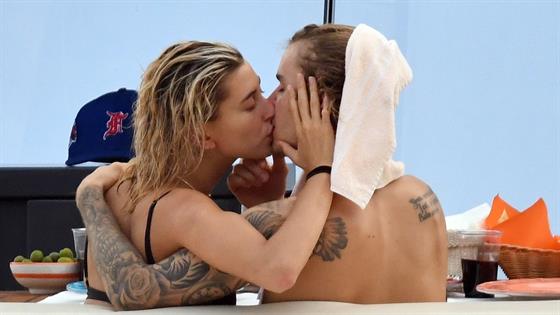 On Thursday, Justin posted on his Instagram a photo of him and Hailey, writing, "My wife is awesome."
He also commented on a photo Hailey posted showing her posing in a Nicole Benisti black puffer coat and black leather pants.
"Ur just too much," he wrote. "U turn me on."
Source: Read Full Article