The fashion world woke up to some sad news on Tuesday morning. Designer Karl Lagerfeld has died at 85 years old, as several news outlets are reporting, although a direct cause of death has yet to be confirmed. And now that the news of his passing has been made public, celebrities and models who were close with the Chanel creative director are sharing sweet tributes and messages on social media about what Lagerfeld meant to them. His impact on the fashion world and on culture in general is a given, but so is his impact on everyone he worked with.
According to People, concern about Lagerfeld's health first began at the end of January, when he didn't attend Chanel's spring 2016 haute couture show in Paris. Now, people all over the world are heartbroken to learn of his passing, and it's not just limited to those who knew him personally. His designs and his vision have affected so many, and it's no wonder that his death has hit those who did have the opportunity to have personal relationships with him especially hard. He changed fashion forever, and that impact will felt for years to come.
Here are what celebrities are already saying about Lagerfeld and what he meant to them:
Gigi Hadid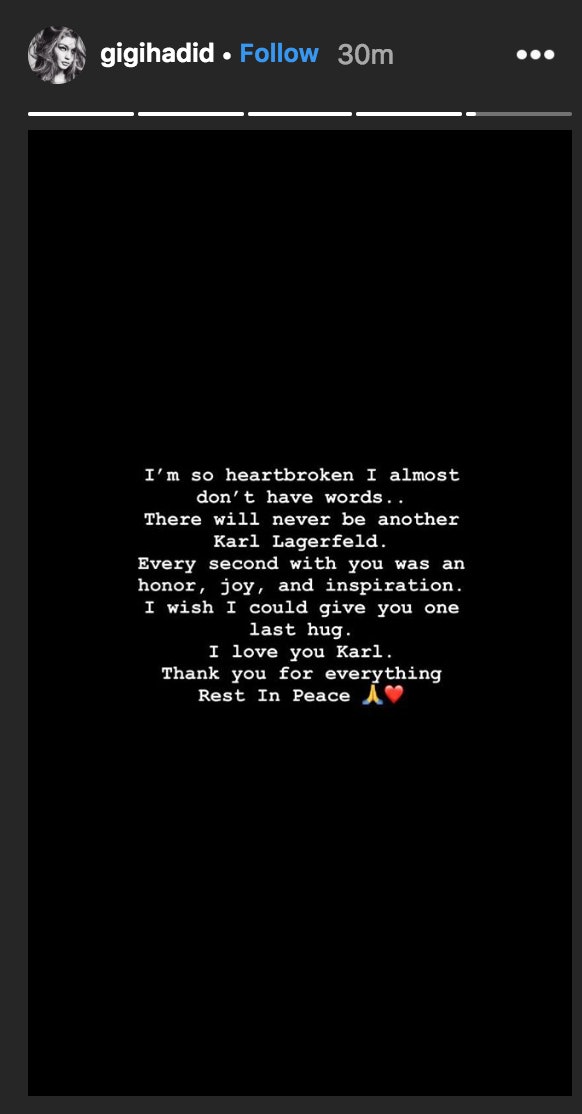 Hadid took to her Instagram story to share her thoughts after the news broke, writing, "I'm so heartbroken I almost don't have words… There will never be another Karl Lagerfeld. Every second with you was an honor, joy, and inspiration. I wish I could give you one last hug. I love you Karl. Thank you for everything. Rest in peace."
Victoria Beckham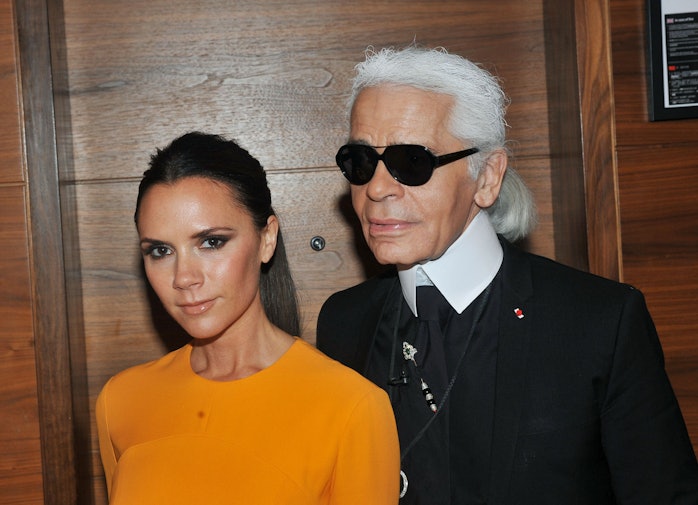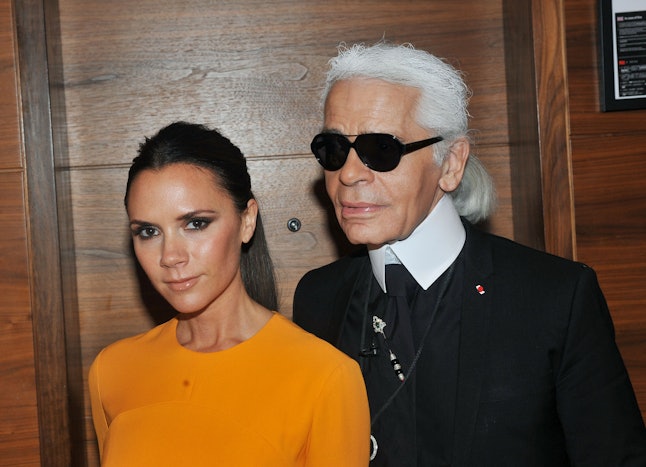 Beckham shared an iconic black and white photo of Lagerfeld on Instagram, along with a caption about what he meant to her.
"So incredibly sad to hear this. Karl was a genius and always so kind and generous to me both personally and professionally," she wrote.
Donatella Versace
Fellow designer Versace also shared her feelings about Lagerfeld on Instagram, writing, "Karl your genius touched the lives of so many, especially Gianni and I. We will never forget your incredible talent and endless inspiration. We were always learning from you."
Diane Kruger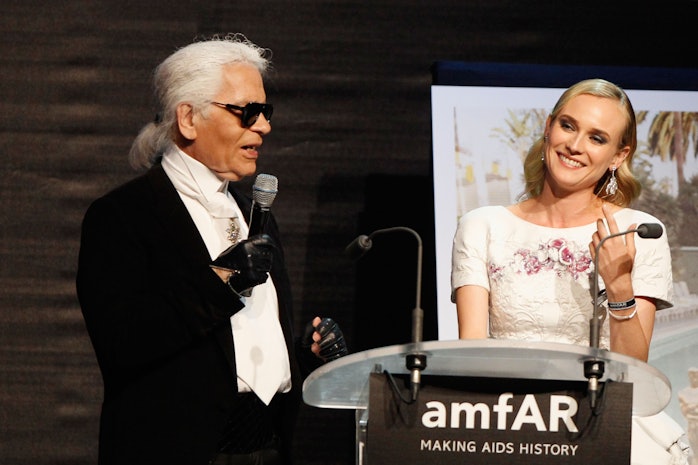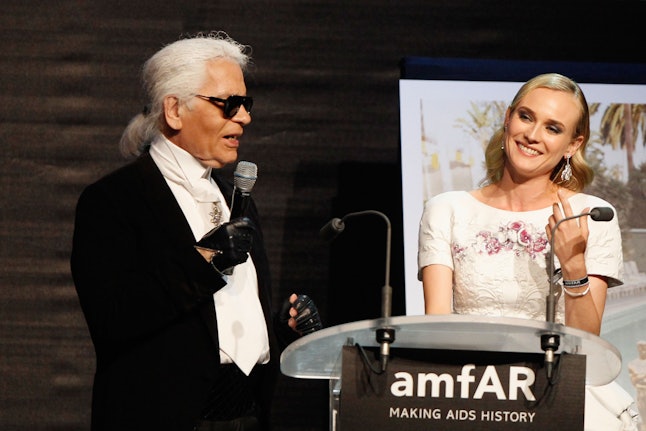 Kruger shared the same iconic photo that Beckham did, sharing that she had hoped to introduce her daughter to Lagerfeld this week. She wrote:
More to come…
Source: Read Full Article