Both Carl and his wife Laura open up about his affair, his "inappropriate" relationship with their nanny, her reaction to his betrayal and why she ultimately decided to stay with him in explosive 'The Secrets of Hillsong' documentary.
Carl Lentz — the celebrity pastor who was fired from his position at Hillsong megachurch's New York location after cheating on his wife in 2020 — and his wife Laura are both reflecting on the scandal that rocked their lives.
The pair appear in new interviews as part of upcoming FX docuseries "The Secrets of Hillsong," based on Vanity Fair's reporting on a number of the church's controversies, including the affair. Lentz was terminated from his position at Hillsong for "moral failures" and "breaches of trust" in 2020. In a lengthy post shared to his Instagram page at the time, the disgraced pastor confessed to cheating on his wife and confirmed that's why he was let go.
Appearing at the end of the first of four episodes, Lentz said he was "so nervous" about how he'd be portrayed in the series, admitting that his situation was "a breach of trust to thousands of people" in his congregation, as well as his wife and their children.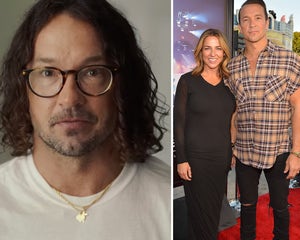 Fired Hillsong Pastor Carl Lentz Reflects on 'Humiliation, Embarrassment and Heartache' of Cheating Scandal
After both Carl and Laura spoke about their early years as a couple before getting married at the age of 23 during the second episode of the series, they also reflected on just how famous he became as the church blew up in pop culture thanks to its celebrity members like Justin Bieber.
"The level of pressure, the level of responsibility was so huge, so quick," he said, adding that he was also battling an Adderall addiction at the time. "If you have issues in your life, influence, power and position will exacerbate all of them," Carl explained.
In October 2020, the church found out about improper text messages between Carl and another woman. After his confession, a woman named Ranin Karim later identified herself as the alleged mistress during an appearance on "Good Morning America."
"I just remember feeling like am I in an alternate universe right now? The hardest part of this was trying not to look my wife in the eye, ever," Carl said, breaking down in tears while looking back at that moment.
"It was October 25th, I remember that day. Carl's like, 'Hey, can I talk to you for a second.' As soon as he shut the door and I saw his face, my heart just … my heart just dropped," recalled Laura, also in tears. "I could tell it was something big. I didn't know what he was gonna say, but when he did, my whole world crashed. He basically says 'I've been unfaithful to you … it was just unbelievable.'"
"There are some things you can recover from and there are other things I'll never recover from. The sound of her voice, the cry she had was like no other cry I've ever heard," said Carl. "Nobody should go through that, especially a wife that is flawless in character."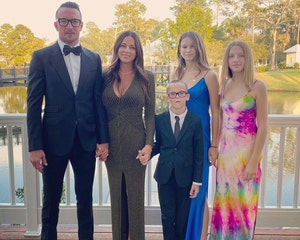 Fired Hillsong Pastor Carl Lentz's Wife Praises Him, 'Grateful' for How He Handled Cheating Scandal
Carl then told church founder Brian Houston that he was "in trouble" and "not doing well," so he and the Hillsong leadership all hopped onto a Zoom meeting together. During that call, Laura suffered another devastating blow — as they began to ask her husband about his behavior with Leona Kimes, the pair's nanny who was also wife of another church pastor.
"At this point I didn't know, he hadn't told me this part yet," said Laura. "Leona came into our life to help me with the kids and be our nanny and be on staff. Leona was paid, but she was really a part of our family. I knew my kids were in good hands."
She recalled getting "these little feelings" that something could be going on between them, claiming Leona would even be at their home on Christmas Day. "I'd be like, 'You can go home, you don't need to be here.'"
"And then one night I found them in a compromising position. I know I'm seeing something that's not right," she then shared. "I ran into the room and I shoved Carl and hit him. Then I jumped on top of her and I punched her. I may have broken my pinky finger."
"Something came over me and I was angry and I definitely freaked out. She was like, 'I'm gonna leave because I can't be around someone who thinks I did something I did not do,'" Laura continued. "And then that died down, never talked about it again, she was still in my house and was around."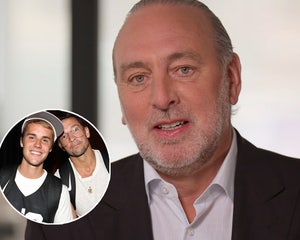 Hillsong Founder Accuses Carl Lentz of 'Narcissistic Behavior' and 'Lying', Talks Bieber and Criticisms
Laura said things got "really messy" and she was "in a really tormented place, mentally," feeling "pretty much gaslit" by both Carl and Leona "for a long while." While Leona declined to be interviewed for the documentary, she previously claimed she "was subjected to manipulation, control, bullying, abuse of power, and sexual abuse" while working for the family. She claimed they never had sexual intercourse or kissed, but said she was "physically violated by his unwanted and repeated sexual touching of my intimate areas."
Lentz "vehemently denied" any abuse when she first made the claims — which he reiterated in the documentary. He did, however, say he was "responsible for allowing an inappropriate relationship to develop in my house with someone who worked with us."
"Any notion of abuse is categorically false. They were mutual adult decisions made by adult people who lied profusely, mainly to my wife," he continued. "It's an issue, because I was a boss, this person was an employee. I'm responsible for the power dynamic, and the management of it … and I failed absolutely miserably."
The fallout was severe, with the scandal blowing up in the media once he was removed from his position at the church. It got so bad, he said, he "definitely thought about vacating the planet." Laura, meanwhile, felt like she had "lost everything."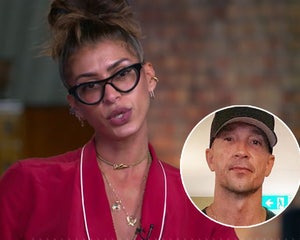 Celebrity Pastor Carl Lentz's Alleged Mistress Does First TV Interview After His Hillsong Firing
After his firing, Carl went to rehab, where he began to "peel back" the effects of sexual abuse he said he suffered as a child at the hands of a family friend, something he'd never spoken about previously. He drew a line between the abuse and his behavior later in life, saying, "I was told when I was abused, let's not tell anybody about this, this is going to be our secret … I would learn to hide stuff for no reason, from my parents, I developed a pattern of secrecy."
"It took me this awful rock bottom moment to peel back what sexual abuse does to somebody's brain. I was a mess inside," he continued. "The decisions that I made, the pain those caused … I did those things, those are on me, I take responsibility for those. The rest of my life I'll be making amends where I can. And it's also my job to go figure out how the hell that happened."
Toward the end of the documentary, Lentz reveals he's now working at an advertising agency in Sarasota, Florida with his wife and their children. He says they're still "a work in progress," adding that he's "super grateful my circle of five is intact."
"It's been a grieving for me. Carl made some really bad choices and made some really bad decisions along the way," said Laura. "I've done a lot of work on myself, independent of him, to be a strong woman. I don't need him and I don't need to stay. But I love him and I love my family, I love my kids and I love what we're building now."
As for why she stayed with him, she acknowledged "that's a question a lot of people have wanted to ask me" since the scandal.
"When my kids ask me that, I said, 'because I see your dad trying and I see him changing, and if I didn't see that — and when I don't see that — I would leave.'"
Episodes 1 and 2 of "The Secrets of Hillsong" premiere Friday, May 19 on FX, before hitting Hulu the next day. Episodes 3 and 4 will debut the following Friday.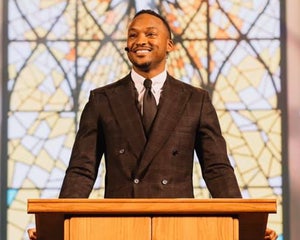 Another Hillsong Pastor Steps Down After Sharing Explicit Pics, Admitting to Infidelity
Source: Read Full Article