Jill Duggar is easily the most picked-on Duggar daughter in the family. A lot of people don't agree with the way her husband, Derick Dillard, has acted through the years, and nearly everything the former reality star posts to her Instagram account gets some kind of hate. While all of the Duggars are subject to negativity since they live their lives pretty differently from most American families, none of the sisters seem to get as much flack as Jill. Is she jealous her other sisters are so much more well-liked?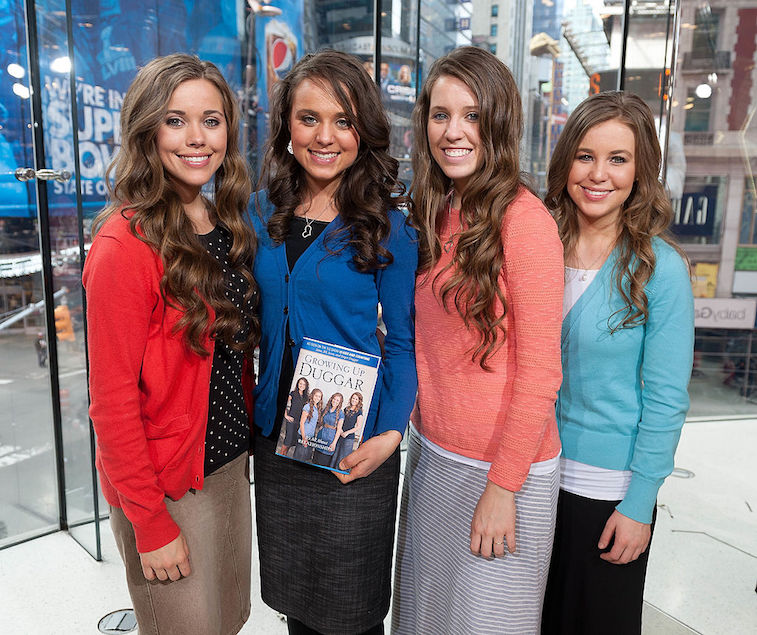 Jill can't post anything on Instagram without complaints from followers
No matter what Jill says or does, it will never be good enough for all 1.6 million of her followers. Whenever Jill posts something on Instagram, it receives plenty of positivity — but to counteract that, there are also plenty of negative opinions. When Jill posted a photo detailing the homeschooling curriculum she uses for her sons, fans attacked her. Some said she was doing her children a disservice by not letting them build social connections through school. Others asked how she could possibly think she's more qualified to teach than a trained teacher.
When Jill posted a recipe her mother used to make, people instantly complained that the quality of the ingredients was poor and the Duggars must have been underfed as children. And when Jill announced her new home, people jumped on the idea that neither she nor her husband has a real job and there was no way they could have afforded it.
Jessa Duggar has received criticism, but not as much as her sister
Jessa Duggar has a few haters, but for the most part, people love her and her husband, Ben Seewald. Jessa has gotten some negative feedback about her parenting, including letting her children play outside in bare feet, but she isn't subject to nearly the same amount of criticism as her sister. Plus, fans often suggest Jessa is the prettier sister, which doesn't help anyone's confidence. Jessa and Jill supposedly fought a lot growing up, but they appear to get along now — at least they did when the cameras were rolling. Fans of families tend to pick favorites, and Jessa seems to be the favorite between her and her big sister.
Fans adore Jinger Duggar's family and lifestyle
When it comes to Duggar favorites, Jinger can do no wrong in fans' eyes. Through the years, Jinger has gained the reputation of resident Duggar rebel, since she was the first one to start wearing pants, and she moved far away from her parents once she got married. Jinger and her husband, Jeremy Vuolo, have one daughter together, whom fans are obsessed with. Jinger also recently announced that she and her husband are moving to Los Angeles, and fans loved that she is moving to somewhere so much less conservative than Arkansas or Texas. Jinger hardly receives any notable negativity on her Instagram, with the exception of fans complaining she dresses her daughter in too many bows.
It wouldn't surprise anyone if Jill feels some kind of envy toward her siblings  
It's hard to live in the spotlight, and it's even harder
when those around you receive more positive attention than you. It wouldn't
come as a surprise if Jill
felt some envy toward her sisters — especially Jinger, whom fans adore so
much. And growing up alongside Jessa, only to have Jessa be viewed as the
better sister in fans' eyes, must be hard. But still, Jill has reasons to
celebrate. She has a healthy family, and she and her husband just
built a brand new home. Her husband is studying to be a lawyer, which
should help the couple be more financially sound. Things for the second-oldest
Duggar daughter seem to be going pretty well, so as long as she can block out
the social media trolls, she should be fine.
Check out The
Cheat Sheet on
Facebook!
Source: Read Full Article