When it was announced that Rogue One: A Star Wars Story was getting a spinoff series about Cassian Andor, fans were excited. But no one was more excited than actor Diego Luna. Honestly, Diego Luna's thoughts on returning to the Star Wars universe are too sweet. They should also help convince anyone that's not completely sold on the new movies. Just look how excited he is!
Per Entertainment Tonight, the actor put out several statements where he absolutely raved about being Cassian Andor again. Including, for example, this one:
Without giving away too much — if he knows anything about the project, that is! — Luna revealed just how psyched he is about it. Especially since the series format will delve into his character's origins:
That's not all that Luna had to say. In fact, the way the actor describes returning to Star Wars, it's almost like he spent every day since production wrapped just waiting for that phone call.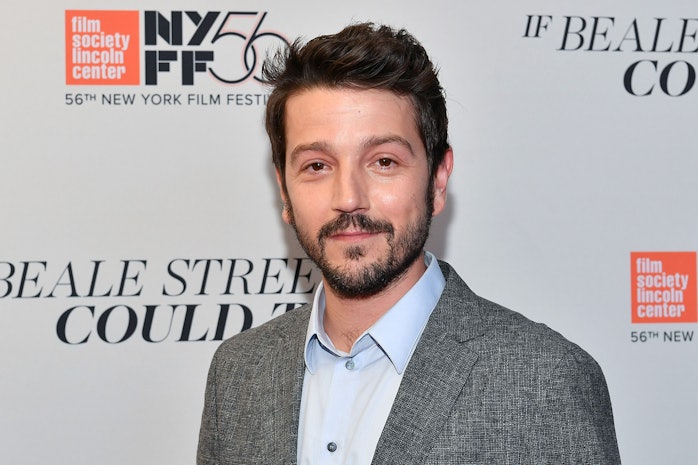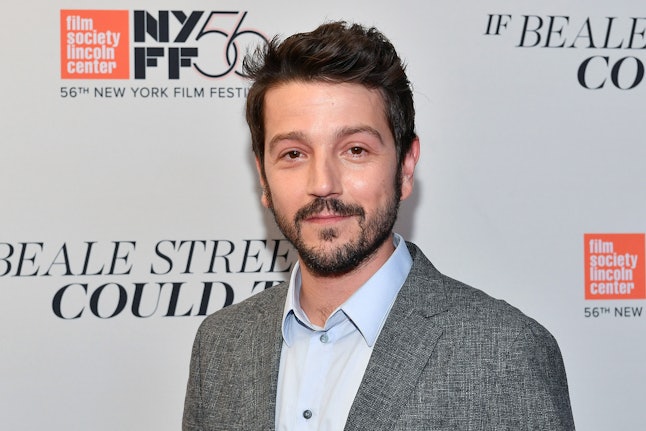 When he found out it was a series about his own character, that was just about it for Luna. As he proudly told ET:
Is it possible to hug a quote, somehow? Still, despite the excitement, Luna isn't able to jump right into production just yet. It was only recently announced, and he's already an in-demand actor.
He is literally gushing over returning to the Star Wars universe and nothing could be cuter. Is Diego Luna the franchise's biggest fan? It's really starting to sound that way.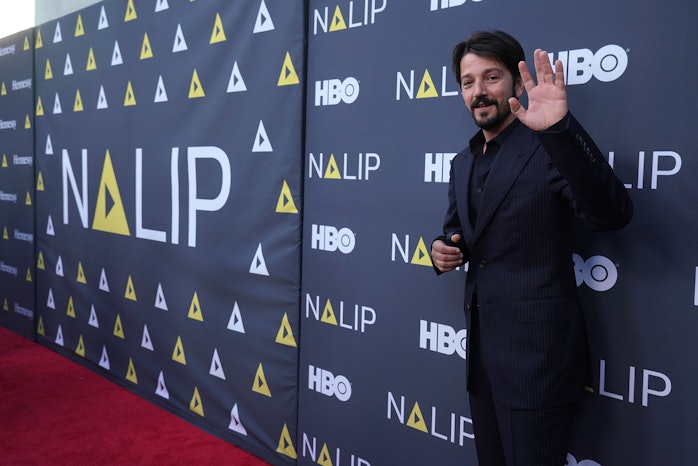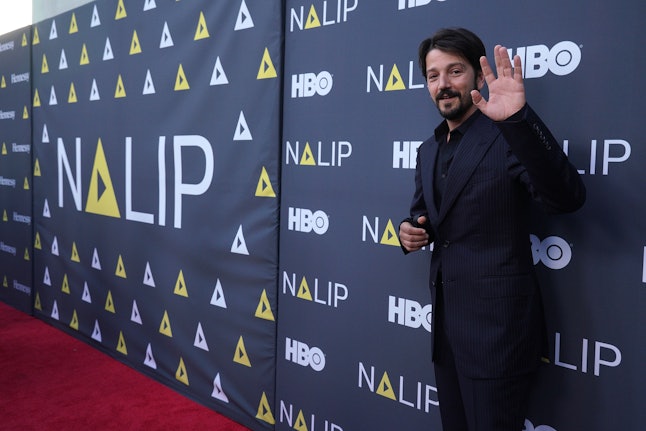 The Rogue One spinoff series, per ET, "will follow Cassian's adventures during the formative years of the Rebellion, and before the events of the film". It's also described as "a live-action spy thriller". So, perfect?
There's not much else fans know about the Rogue One spinoff. There isn't an official title or premiere date yet, for example. Also, Luna has hinted at being "digitally de-aged" for the prequel series per Screen Rant, but that hasn't been confirmed either. In fact, outside of the fact that it's happening and Luna is attached to star, Star Wars fans don't know much. Well, there's one more key detail: The series will air exclusively on the Disney streaming service according to CEO Bob Iger. Said service, called "Disney+", is going to launch in 2019. At that point, Disney will pull most of its content from Netflix and other streaming sites — or at least, it's expected to. But it sounds like Diego Luna's excitement for the Rogue One prequel sequel spinoff series (whatever you want to call it!) is enough to hype up fans, no matter how they end up watching it.
Source: Read Full Article