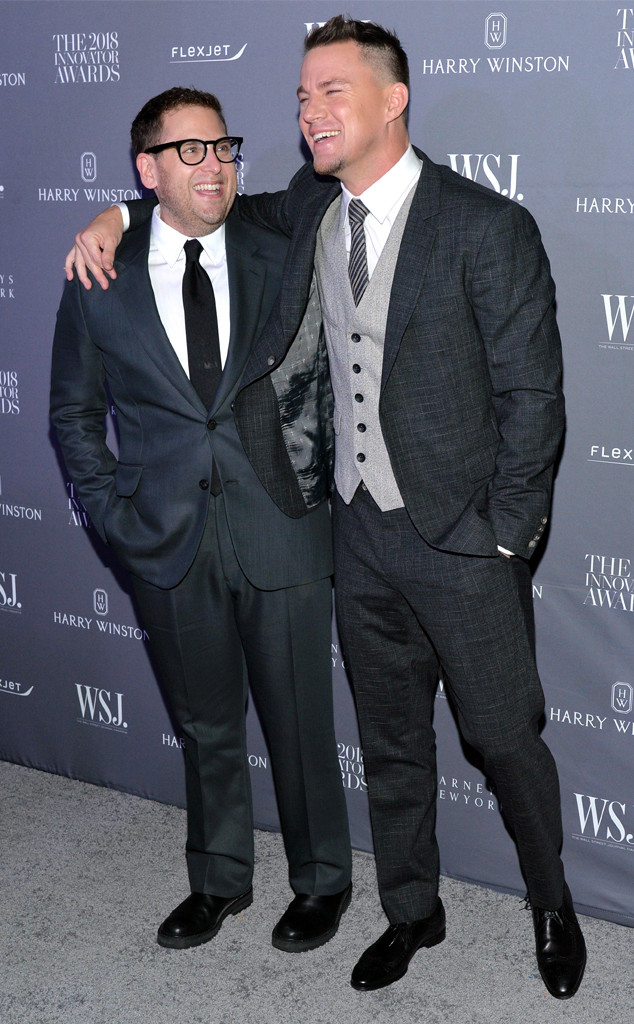 Erik Pendzich/REX/Shutterstock
Since 21 Jump Street's release in 2012, the dynamic duo of Schmidt and Jenko have been the heroes we both need and deserve. They are the "Everyman" of undercover cops, of high school narcs, of college football stars/frat bros and tortured artists by day and investigators by night.
On Wednesday, Schmidt and Jenko reunited in their non-Jump Street forms of Jonah Hill and Channing Tatumat the is WSJ 2018 Innovator Awards Sponsored by Harry Winston, FlexJet and Barneys New York. Hill was named WSJ Magazine's Film Innovator of the Year thanks to his semi-autobiographical new movie that he wrote and directed, Mid 90s. The two hung out on the red carpet before the event and smiled and laughed together. In one photo, Tatum had his arm around his close friend's shoulders.
Other famous attendees included John Legend, Chrissy Teigen, Lupita Nyong'o, Karlie Kloss and Gayle King.
The Magic Mike star presented Hill with the award on Wednesday night in New York City and delivered a moving speech about their friendship before handing over the accolade. "About a decade ago, Jonah called me up and he was like, 'Sup?' and I was like, 'Sup?' And he was like, 'Wanna do a movie?'" Tatum began.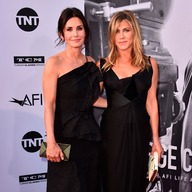 Photos
Famous Friends
Tatum explained in his speech that he and Hill "didn't know each other" before that fateful phone call, but Tatum related to Hill—or, rather, his character Seth—on a deeply personal level. "I loved watching him try to lose his virginity in Superbad and I felt like I knew the guy," he told the crowd.
According to the Smallfoot star, Hill wasted no time and pitched 21 Jump Street with absolutely no frills. "When he called, his exact words were, 'So I have a terrible idea for a movie. Want to hear it?'" Tatum explained. "I was like, 'Yeah, I want to do terrible movies, so shoot.'"
The Maniac actor explained how he wanted to adapt the television show by the same name that starred Johnny Depp in the late 1980s and early 1990s. After Hill's spiel, Tatum told him, "Yeah, that's a terrible idea. I'm in."
It was "terrible" enough to warrant a sequel, 22 Jump Street, two years later.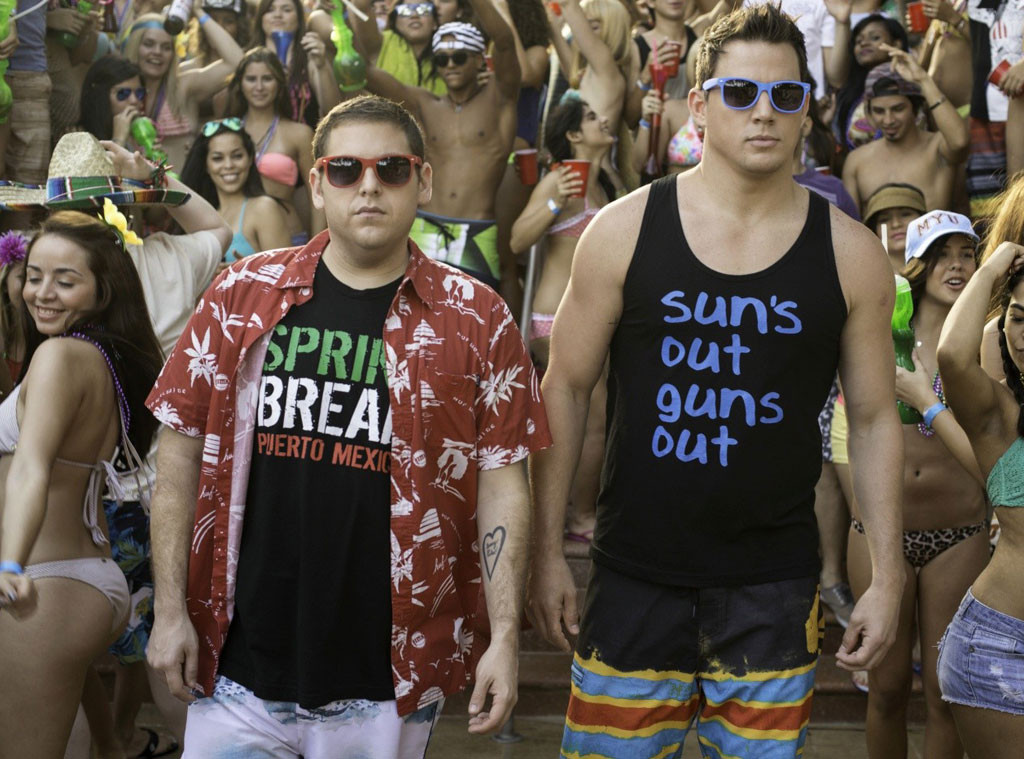 Sony Pictures
Jokes aside, Tatum got pretty personal during his intro and discussed how Hill helped his career and what makes their bond so special. "I had one condition before doing the movie. I had never done a comedy before and I didn't want to not be funny. I guess a lot of people laughed at my movies, but probably not intentionally," he said. "I made Jonah promise that he was going to make me funny, and he promised. I consider myself one of the first people that Jonah directed."
Mid 90s is Hill's directorial debut and it has garnered a ton of buzz. WSJ Magazine called it "one of the best movies of the year" as part of the publication's feature on Hill. Tatum described the film as "a beautiful piece of your heart."
Tatum continued, "With every role, he shattered what everyone in Hollywood and what everyone else expected of him. There's literally nothing the guy can't do."
When accepting the Innovator award, Hill began, "Thank you, Channing. I love you."
These two have a ton of chemistry, and no, we're not talking about "the subject with shapes and s–t."
The two actors have been in a number of movies together aside from the Jump Street series. In 2014, they both briefly voiced fellow superheroes Superman (Tatum) and Green Lantern (Hill) in The Lego Movie. Other titles together include Hail, Caesar!, This Is the End and The Lego Batman Movie.
Congrats on the award, Jonah!
–Reporting by Beth Sobol
Source: Read Full Article