"It was important for me to showcase imagery that makes women of all kinds feel seen and included," Serena Williams said of her clothing line.
Spring is here, which means it might be time for a little bit of a wardrobe refresh! And who better to take inspiration from than some celebrity fashionistas? Thanks to their eye for style and knowledge of the latest trends, these stars were able to launch their own super successful clothing brands!
So whether you've been rocking pajamas the past few months while working from home or are just ready to shed some winter layers, these clothing lines from celebs have the perfect pieces to update your look!
Read on to find out which celebrity clothing lines you should check out…
1. Lena Dunham
Lena Dunham is the latest celebrity to join the world of fashion! The "Girls" star teamed up with 11 Honoré for her own line of fashion forward plus-size pieces, available in sizes 12 to 26. The collaboration stemmed from Lena's desire to "cultivate a space where the question of whether a plus body will be embraced by the clothes is a non-issue, and the clothes are not demanding that a plus woman hide." She also aimed to bring fun to fashion, which she felt was missing from plus-sized brands.
"What I really love in fashion is a certain level of playfulness and winky intelligence that people just don't think bigger women want or understand. No one thinks plus women have a sense of humor, and if they do, it's, 'We're going to put a watermelon on your skirt, you sassy girl!' None of it has subtlety or true sophistication," Lena explained to The New York Times.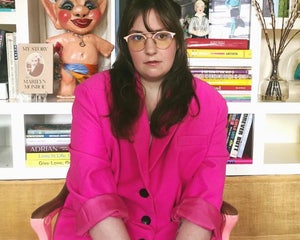 Lena Dunham Details Experience with IVF: 'None of My Eggs Were Viable'
2. Kim Kardashian
Kim Kardashian launched her shapewear company Skims in 2019 but recently expanded the brand into loungewear that includes comfy tanks, bodysuits, sweatpants, and even slip dresses! The pivot to casual, at-home looks served the brand well as fans who typically turned to its shapewear for a night out could now get cozy at home during the pandemic.
"Lounge and casual was planned, it was coming out, maybe it would have been a smaller drop or less frequent but the pandemic hit and it was just selling out like crazy…I knew it would do well because I'd never seen anything like it before, but we've restocked it 10 times now. We just keep adding different colors and we always sell out," Kim told WWD.
3. Emily Ratajkowski
Emily Ratajkowski spends a lot of time in a bikini, so it only made sense for her to debut her own swimwear line. In 2017, the model and social media star launched Inamorata, which has now also branched out into clothing and intimates.
"It is that beach attitude taken to the city. It's not about the body — it's about the confidence, it's about self-love. These are pieces that are for you. Listen, if you never wear your underwear around anyone else, it doesn't matter. It's about how it makes you feel," Emily said on the brand's website.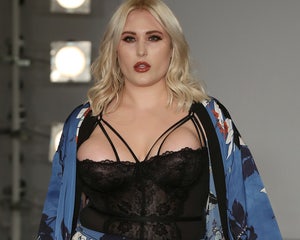 Hayley Hasselhoff Makes Playboy History As First Plus-Size Cover Model
4. Serena Williams
After partnering with several fashion brands, Serena Williams decided to launch her own eponymous clothing line so that she could be involved in the creation process every step of the way. S by Serena includes everything from simple tees to stunning dresses, perfect for a night out for women of all shapes and sizes.
"Sometimes it feels rare to see faces and shapes that reflect what we see in the mirror. It was important for me to showcase imagery specifically that makes women of all kinds feel seen and included…I'm not a small size, and because I'm muscular, it makes me even bigger, but I look good in clothes. Everyone can look good in clothes," Serena said during a recent fashion show.
5. Kate Hudson
Kate Hudson co-founded the activewear brand Fabletics back in 2013, even before athleisure was an integral part of everyone's wardrobe. The massively successful line, which is rooted in a subscription-based service, provides customers with a constant stream of trendy workout wear, from sports bras to sweatpants. They've now even branched out into menswear and have numerous retail stores around the US!
"There was a big hole in the market. The world of athleticwear was all grays and blacks — very monochromatic. We wanted to come in and provide athleticwear that has the technology that you could perform in, but that was cute, fashionable, and affordable," Kate told The Daily Front Row.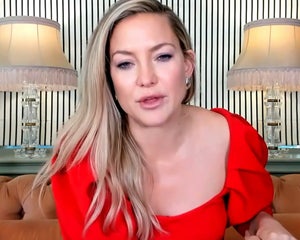 Kate Hudson Says Bio Dad Estrangement Is '41-Year-Old Issue,' Talks Raising Kids with 3 Different Fathers
6. Kristin Cavallari
Kristin Cavallari launched her lifestyle brand Uncommon James in 2017 in the hopes of creating an affordable collection of classic yet trendy jewelry. The brand has branched out into a full line of accessories and apparel and will soon include a skincare line.
"I've poured my heart and soul into Uncommon James, having a hand in every facet of the company. This brand is a true reflection of my personal style," Kristin said on the company's website.
7. Reese Witherspoon
Reese Witherspoon's Southern style shines through in her clothing line, Draper James, which she started in order to honor her grandparents Dorothea Draper and William James Witherspoon. She also wanted to cater to a segment of the population that she thought wasn't being reached in the fashion world.
"I don't know why New York and L.A. have become the places that dictate how everyone else is supposed to live. There's this whole world in-between of people who love style and have incredible taste," Reese told The Edit.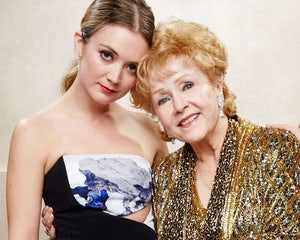 13 Celebs You Didn't Know Had Famous Grandparents
8. Jessica Simpson
Jessica Simpson has become synonymous with celebrity fashion lines and has one of the most successful brands around. Jessica kicked off her career in fashion starting with her shoe line in 2006 and by 2015, she had reportedly brought in $1 billion in revenue. She has since expanded her line to include everything from clothing to handbags to sunglasses and is carried in major retailers like Macy's, Nordstrom, and HSN.
"I found the common ground of 'favorite fits' so I could deliver consistent styles for everyone's needs, then added what I thought they would want within their comfort zone, pushing the limits with colors first, then prints, etc. I am surrounded by a passionate, fashion-loving team who all have a unique eye for personal style. That collaboration pushes each delivery with confidence. My mom, team and I work together to bring our vision to life in every single product," Jessica told Footwear News.
9. Victoria Beckham
Victoria Beckham made the leap from pop star to fashion mogul in 2008 when she launched her namesake fashion brand. Her chic, high fashion looks have become both a runway staple and a staple of Victoria's personal wardrobe.
"I love what I do now, because it is a true creative output for me. I love making women feel like the best version of themselves … Fashion is where I feel comfortable, and where I feel excited. I'm looking forward to the future in this industry," Victoria recently told The Guardian.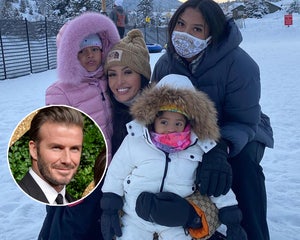 David Beckham Sends Touching Valentine's Day Message to Kobe Bryant's Daughters
10. Sarah Jessica Parker
Sarah Jessica Parker's obsession with shoes wasn't just on "Sex and the City." She launched her own line of heels, SJP by Sarah Jessica Parker, in 2014 and has since created a brand that includes all kinds of shoes as well as bags and accessories. Sarah aims to keep the "modern woman in mind" who is looking for comfort and style while on the go.
"I don't know how to function in business without being 100 percent involved…I don't think of this as a celebrity brand, I never have, in much the same way as when we launched [my perfume] Lovely, we weren't launching it as a celebrity fragrance…we were looking to create a signature fragrance," Sarah explained to The Sydney Morning Herald.
11. Carrie Underwood
Carrie Underwood decided to launch her activewear brand Calia when she couldn't find what she was looking for while shopping for workout gear. Her line now includes everything from sports bras and leggings to swimwear and accessories.
"Just as someone who leads an active lifestyle in general, I noticed a big gap in what was in the store…what things I could go buy. Either things seemed to be super technical and unattractive, or…I don't know, just not feminine," Carrie told Glamour.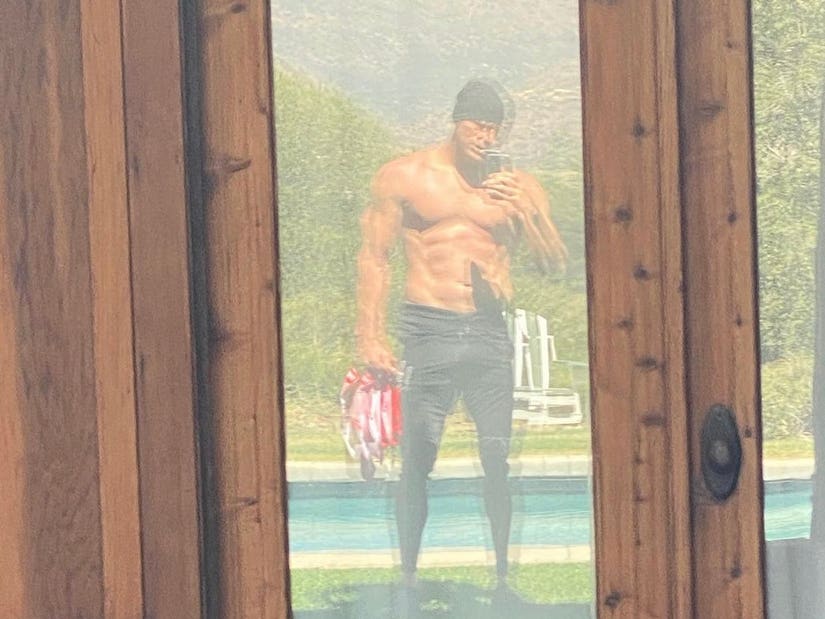 Source: Read Full Article