video
Celebrity Beyond cruise ship rescues 19 migrants floating at sea in small boat off Florida
Crew members aboard Celebrity Beyond rescued 19 migrants from a crowded boat Monday off the coast of Florida. (Captain Kate McCue)
Crews aboard two Carnival and Celebrity cruise ships rescued about two dozen migrants drifting at sea in small boats off the coast of Florida just days after hundreds of other migrants arrived at boat landings in the Florida Keys.
Videos posted to social media show crew members aboard the Celebrity Beyond and Carnival Celebration cruise ships spot people in distress aboard small vessels in two separate instances on Monday.
The Celebrity Beyond rescued 19 migrants from a crowded boat. Capt. Kate McCue said in a video she posted to social media that she turned the ship around after her chief officer noticed a glimmer on the horizon. The glimmer turned out to be the migrants.
After the migrants were aboard the ship, crew members provided them with blankets, a change of clothes, food, and a medical evaluation, McCue said. The U.S. Coast Guard was also contacted.
FLORIDA SEES HUNDREDS OF MIGRANTS IN BOAT LANDINGS OVER WEEKEND, SHERIFF CALLS IT 'MASS MIGRATION CRISIS'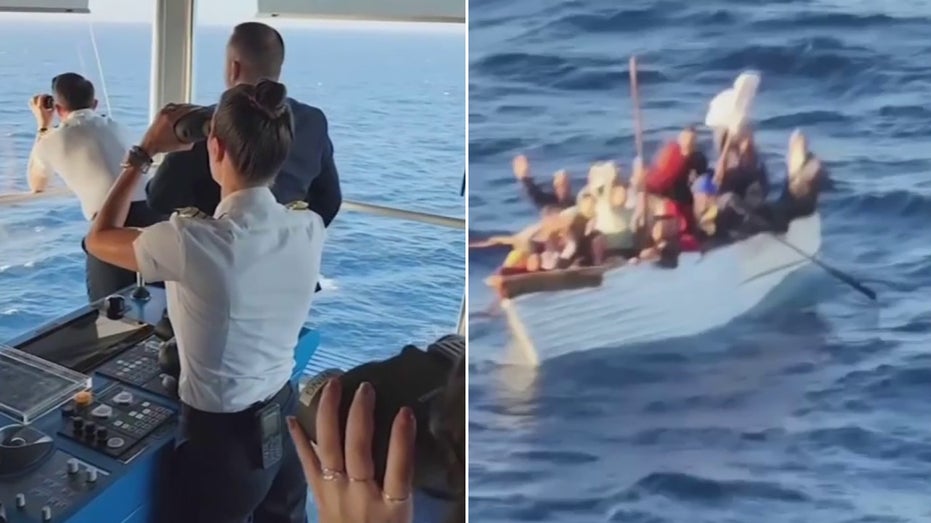 Capt. Kate McCue, the skipper of Celebrity Beyond, posted video of Monday's rescue on social media. (Captain Kate McCue / Fox News)

Meanwhile, the Carnival Celebration rescued five people on a small vessel about 29 miles northwest of Cuba. The crew brought the migrants aboard the cruise ship and contacted the Coast Guard, which took them into custody offshore, Carnival Cruise Line spokesman Matt Lupoli said.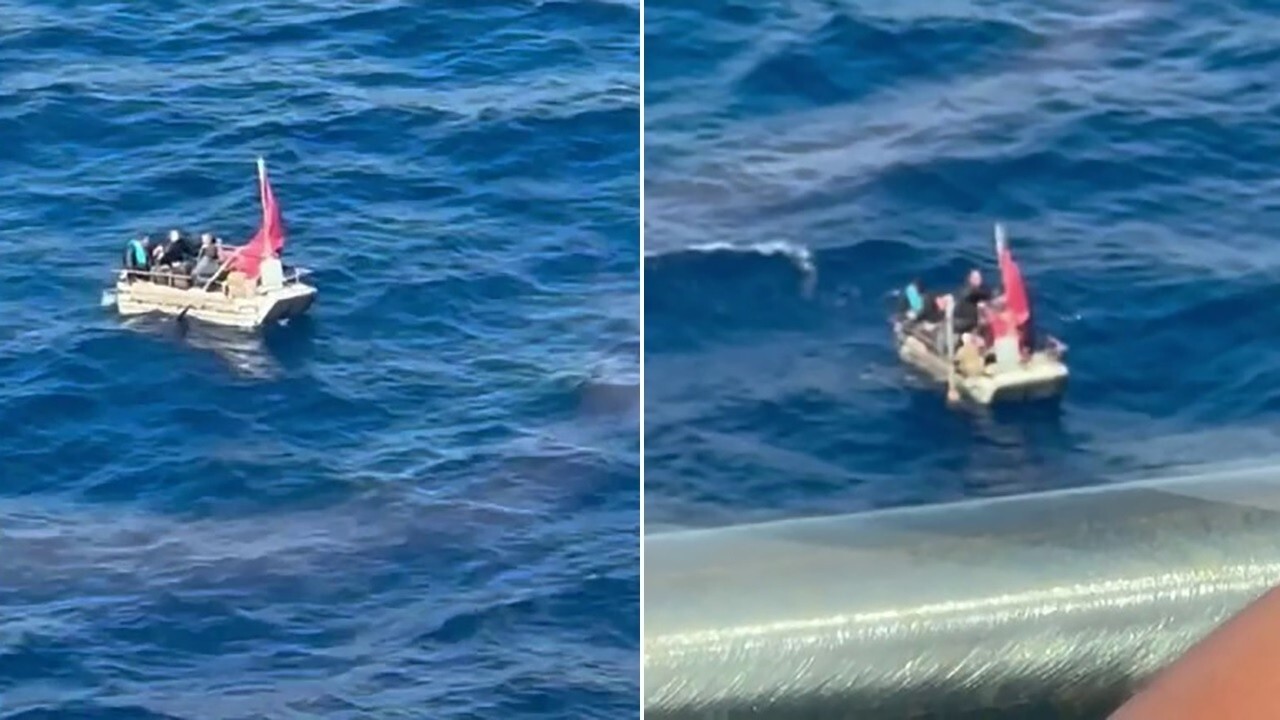 video
Carnival cruise ship rescues 5 migrants in small vessel floating toward Florida
Crew members aboard the Carnival Celebration cruise ship spotted five people in distress on a small vessel about 29 miles northwest of Cuba on Monday. (Mark Stachowski/LOCAL NEWS X /TMX)

"The ship resumed on its voyage with its scheduled itinerary unaffected and Carnival Celebration returned to Miami on Tuesday morning after a week-long Caribbean cruise," Lupoli said.

The rescues marked the latest episode in a wave of migrant landings in the Florida Keys in the past several days that the local sheriff's office has called a "crisis."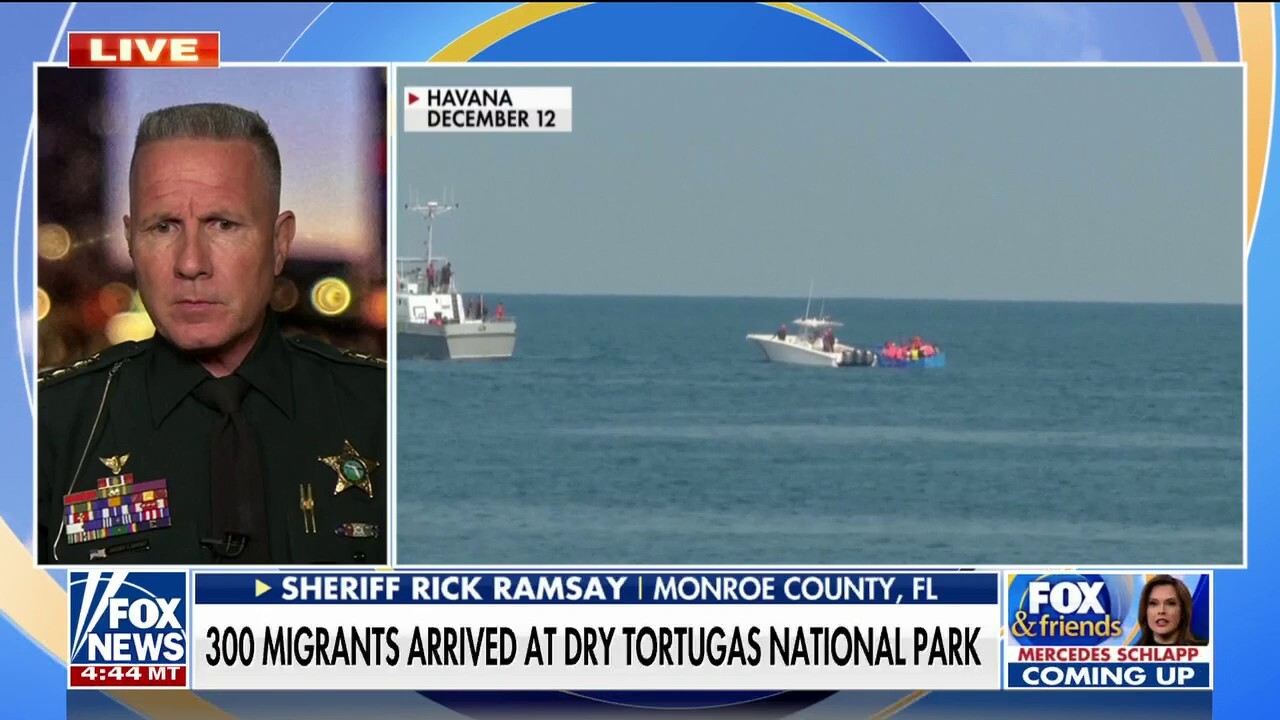 video
Border crisis overwhelming Florida Keys: 'Mass migration crisis'
Monroe County, Florida Sheriff Rick Ramsay on the Florida Keys feeling overwhelmed after boats of migrants arrive

Over the weekend, 300 migrants arrived at Dry Tortugas National Park, located west of Key West, the National Park Service said. On Sunday, park officials said the park has seen an increase in people arriving from Cuba, prompting its closure for the next several days. 

ROYAL CARIBBEAN CRUISE SHIP SAVES 22 CUBANS FLOATING ON RAFT AS PASSENGERS CHEER: REPORT

Separately, 160 migrants arrived by boats in other parts of the Florida Keys over New Year's weekend, and on Monday around 30 people in two new groups of migrants were found in the Middle Keys.

"This shows a lack of a working plan by the federal government to deal with a mass migration issue that was foreseeable," Monroe County Sheriff Rick Ramsay said Monday in a news release.

Most of the migrants are from Cuba and Haiti, and are escaping economic turmoil, food shortages, and inflation. 

GET FOX BUSINESS ON THE GO BY CLICKING HERE

The exodus of people fleeing Cuba for the United States hit an all-time high in 2022 year as the Caribbean country intensified its crackdown on citizens. Meanwhile, the United States' southern border crisis continues to spiral. 

Border authorities recorded more than 227,000 Cubans attempting to enter the U.S. illegally from December 2021 to 2022.

Fox News' Louis Casiano and The Associated Press contributed to this report.

Source: Read Full Article