Ever since Armie Hammer and Timothée Chalamet brought the love story of Oliver and Elio to life on the big screen in Luca Guadagnino's award-winning adaptation of Call Me by Your Name last year, fans have been clamoring for a sequel — but they aren't the only ones. The film's stars and director have all expressed interest in continuing the story, and according to a tweet on Monday, Call Me by Your Name author André Aciman wants a sequel too. He wants one so bad, in fact, that he has actually started writing one.
A year after the critically acclaimed film's release and a decade after the original book's publication, Aciman is finally ready to presumably write Elio and Oliver's next chapter. "I would actually love a sequel to Call Me by Your Name. In fact I am writing one," he tweeted on Monday, much to the delight of fans and Hollywood alike. What does that mean for the much discussed possibility of a movie sequel? If Armie Hammer's response to Aciman's tweet — a simple but excited "BOOOM!" — is any indication, all good things.
Aciman confirmed he is working on a follow-up to Call Me by Your Name, but the details stop there. What the book will be about, where and how far into the future it takes place, and when it will be released are still a complete mystery. But despite fact that fans know literally nothing about the upcoming sequel, it's clear from the reaction online that they can't wait to see where Elio and Oliver's love story goes next. The original tweet announcing the sequel-in-progress already has over 37,000 likes and dozens of excited reaction GIFs of Elio and Oliver dancing because, well, what other reaction is there?
Following the success of the adaptation of Call Me by Your Name, which received four Academy Award nominations and took home the Oscar for Best Adapted Screenplay, fans have been calling for a film sequel. Luca Guadagnino, the movie's director and producer, has said on more than one occasion that he would like to continue the story. Timothée Chalamet, who was praised for his portrayal of the young Elio in the film, has been vocal about his desire to see a follow-up in the same vein as Richard Linklater's "Before" trilogy. "I know Luca [Guadagnino] really wants it," Chalamet said about the potential sequel. "And I know Armie and I are 1000% in." Even Armie Hammer, who played Oliver in the film, said back in September that a sequel "will happen because there are already people working on it and trying to make it happen."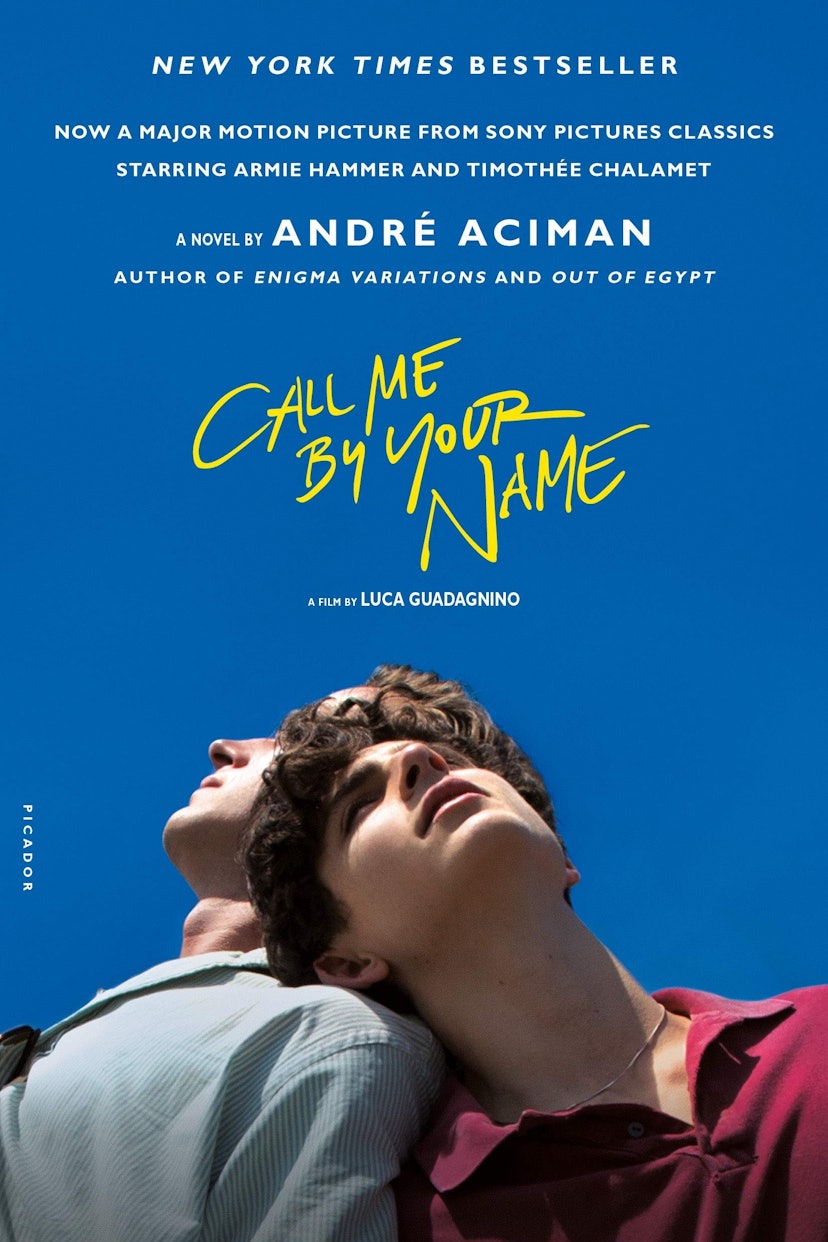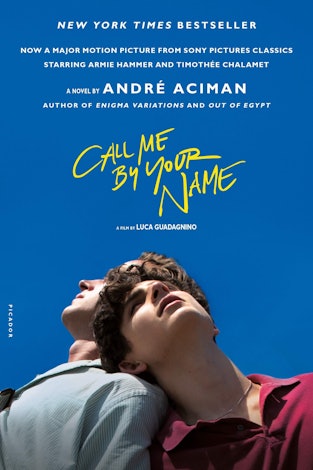 'Call Me By Your Name' by André Aciman
$13.71
Amazon
Not everyone is on board for a film sequel though. Most notably, Call Me by Your Name screenwriter James Ivory expressed extreme doubt over the idea. "I don't and I wouldn't want to be involved," Ivory told The Film Stage. "I can't imagine having to make Timothée Chalamet look 45. I mean, that would be horrendous and so fake looking if that's what they are going to do!"
In the same conversation, Ivory claimed Aciman wasn't interested in seeing a Call Me by Your Name sequel either. "He said it was not a good idea," Ivory said. "They can't do a sequel, I think, without him being on board. It's his characters and his story."
Based on Monday's tweet, which appear to be a reaction to Ivory's comments, it seems as though Aciman has changed his mind — at least about a book sequel.
The details are still sparse, but it seems like no matter what, fans of Call Me by Your Name — both the book and the movie — have a lot to look forward to in the years ahead.
Source: Read Full Article