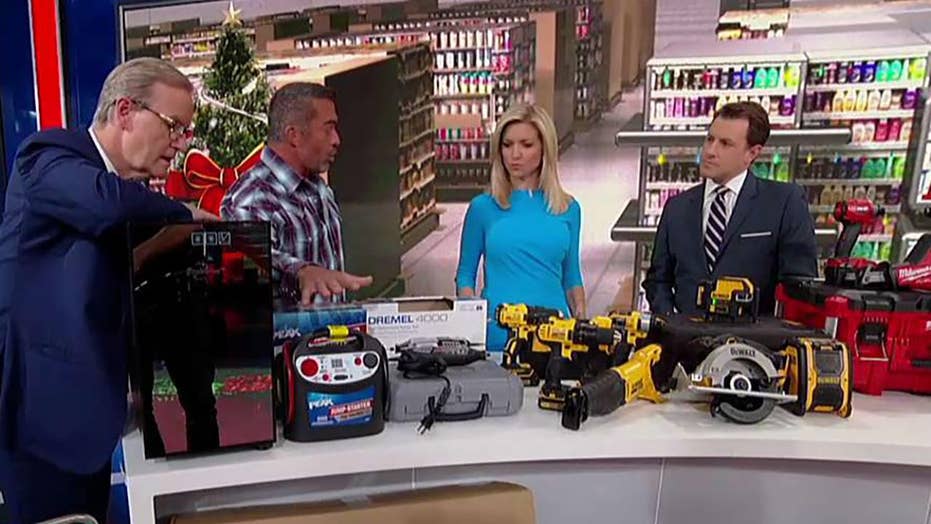 Skip Bedell breaks down Black Friday deals
'Catch a Contractor' host Skip Bedell shares his top picks of the season.
It's all about the savings on Black Friday – and what deal is better than a free one?
From kitchen appliances to gift certificates, many stores are offering free goodies during the most iconic shopping day of the year.
Here are seven places where you can score free merchandise this Black Friday season. Keep in mind some giveaways, however, are available as early as Thursday.
Belk: Shoppers could receive free gift cards at Belk on Thursday and Friday. The gift cards range in amounts from $5 to $500.
Fred Meyer: The early bird gets the worm – and free gift cards at Fred Meyer on Friday. The first 100 people in the store will receive a gift card in an unknown amount. Coffee, juice and doughnuts will also be provided free of charge to customers.
THE BLACK FRIDAY GUIDE TO BUYING A SMART TV
JC Penny: Customers could receive coupons for up to $500 off when shopping early Thursday. Others could get a $100 off coupon or a $10 off coupon.
Macy's: Multiple items – including a slow cooker – are free at Macy's after customers send in rebates. From apparel to glassware to watches, there's a whole slew of goods shoppers could end up saving on.
Office Depot: Shoppers who are also rewards members could snap some Duracell Coppertop Alkaline batteries for free on Black Friday.
BEST BLACK FRIDAY LAPTOP DEALS INCLUDE GOOGLE, MICROSOFT, OTHERS
Petco: It's where the pets go – to score free antlers just in time for the holidays. The pet store is giving away free antlers on Friday for cats and dogs.
World Market: World Market is giving customers a chance to snag a free tote bag and $10 gift certificate Friday through Sunday. The first 100 customers in line will receive the cards; the first 100 through the doors will receive a tote bag – with a different design each day.
Source: Read Full Article