An incident today captured on Big Brother's Live Feeds could change everything this week, but it won't be addressed until Thursdays show — in the meantime, Felicia and Kirsten fight for their lives in the game.
Kirsten may have been first to start playing hard on Big Brother 25, and she's certainly paying for it now on the Block, but it looks as if the rest of the House wasn't far behind. By the end of this episode, two major alliances had formed, and even a final two!
Reilly solidified her nominees for the week when she took Jared and Cory off the Block, leaving Kirsten and Felicia up there. She appears to be gunning for a lowkey week where she just goes with the House consensus.
Kirsten played hard and got caught, she tried to make one too many alliances too soon and there's enough support to boot her, it's an easy move for Reilly, to leave her hands relatively blood-free.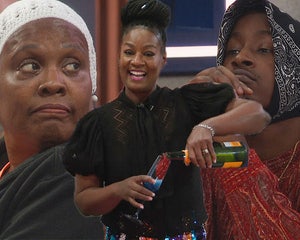 Big Brother Blowout: Cirie and Jared Scramble as One HG Figures Out Relationship, First HOH
Alliance-palooza
Unable to render YouTube Video.
And yet, a massive alliance formed around her anyway that could protect her from any blowback. Interestingly, it did not form around her HOH room or even with her at the head of it.
Instead, it seemed to happen organically and more coincidentally based solely on Night 1 sleeping arrangements. The Scary-verse Room held five Houseguests and they bonded socially … and then strategically.
It's not much to build an alliance on, but we've seen weaker reasons forge strong alliances. It's rare for one created this early to go the distance, but we will give them credit for looking at the BB playbook of The Cookout and building a secondary tier of allies.
But it actually all started with an unexpected ride-or-die Final 2 deal between Reilly and Jag. The duo have bonded in a more genuine and deeper way in the House. So, in a way, the entire Handful alliance of five (and later eight) could be considered second and third tier shields for this Final 2.
Reilly and Jag invited their roomies Cameron, Blue, and Matt up to the HOH to make The Handful official. The name was inspired by the spooky hands on the walls of their bedroom. They then decided to push closer to a majority by including Cory, America, and Jared.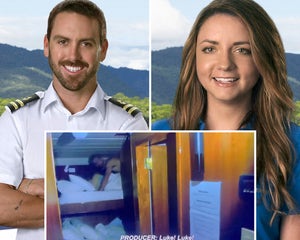 Below Deck Down Under Fires Two After Production Intervenes During 'Consent' Incident
Unable to render YouTube Video.
But, like The Cookout before them, these are the expendable allies that will fall by the wayside and reveal the Final 5. Of course, that's also filled with three expendables to protect Reilly and Jag's Final 2. It all sounds good on paper, but this is Week 1 of a 100-day season and these are young players still getting to know one another — we fully expect this early aliance to collapse.
What The Handful didn't take into account is a relationship that continues to bear fruit. Once Jared was invited in, he quickly accepted and then quickly went and told his mother, Survivor legend Cirie. The fact they're playing in such different circles in the House, and yet compare notes, is really helping their games right now.
Felicia really impressed us this week, though not by falling into the hot tub and apparently trashing her mic pack. Seriously, the second the backyard was opened for the first time, Felicia went to dip her toe into the hot tub and just fell all the way in.
What she lacked in coordination, though, she more than made up for in insight and observation. She quickly sussed out the alliance happening in the Scary Room and countered with a proposed alliance in the Comic Room, which included herself, Cirie, Izzy, Mecole and Bowie Jane.
Unlike The Handful, this new alliance is filled entirely with people 30 years old or older, which could make for leveler heads. We would expect people a little more seasoned in life to be more level-headed than younger adults, but that's definitely not always the case.
Without knowing it, Felicia also took a nod from The Handful and named her new alliance based on something on the walls of their room. One of the balloon bubbles was the line, "Bye Bye Bitches!" And the rest was history.
Will these two titanic alliances battle against one another? A lot will be determined by who wins the next Head of Household as that will be the first time an HOH gets the chance to even name nominees (a competition created this week's noms).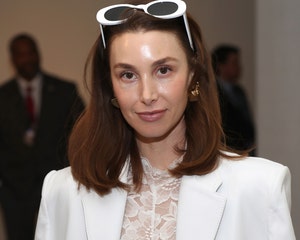 Whitney Port Says She's 'Yet to Admit to Myself' She Has Eating Disorder
Power of Veto
But before we can get there, we needed to finalize this week's nominations with the first Power of Veto competition, coming straight from the Humili-verse. "Atomic Wedgie" was an interesting and ultimately very difficult challenge.
The players had to stack 35 odd-shaped flower blocks on a platform and hit their buzzer first. Along the way, though, they were pulled high in the air by the aforementioned "atomic wedgies" (but really wires). It is supposed to be humiliating.
Kirsten definitely has her back against the wall and doesn't seem to have anyone willing to play with her now that the Phalanx 5 fell apart as fast as it was formed. Again, an alliance based on nothing has nothing to hold it together! At least the rooms alliances have that connection.
Kirsten selected Blue, who is part of Reilly's Handful alliance, so that's not going to help her, even if she doesn't know it. Reilly pulled Hisam's name, who was no help for her as he's not in any known alliance at this point. It didn't go much better for Felicia, as she pulled another of Reilly's allies, Cameron … and she knows it!
Still, it was genuinely anyone's competition to lose as it dragged on and on and on with flowers falling everywhere. We saw the eventual winner lose their entire stack three or four times, indicating just how treacherous it was.
We felt particularly bad for Cameron, who had 34 flowers stacked only to have it all come crumbling down. Ultimately, at least per the edit we saw, it came down to Kirsten and Hisam, with both fighting for their lives.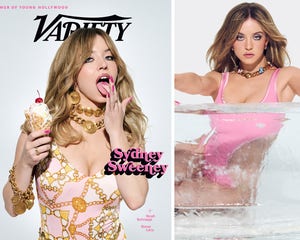 Sydney Sweeney Addresses Glen Powell Romance Rumors, Backlash Over So-Called MAGA Party Photos
Why would Hisam think it's that serious? Well, being the brilliant strategist she is, as soon as he was picked to play, Cirie sat him down and filled him on The Handful that neither of them are part of. She set of self-perservation in Hisam, who wants noms to stay the same to save himself. But doing so also saves Cirie and Jared from a backdoor.
In the end, Cirie and Hisam got what they wanted, as Kirsten's stack fell apart just as he was placing his 35th flower. We didn't get much of the post-competition chatter, but we did see Kirsten do her awkward best to convince him to work with her.
Her pitch was worded terribly and didn't really say anything that would make Hisam think it was a good idea to go against the HOH. Ultimately, he didn't use the Veto at all, but it had nothing to do with either nomination.
He realized that he'd come in second in the Nomination competiiton, second in the Head of Household comp, and just won the Veto comp. If anything, he needed to minimize everything about himself, so not using it could hopefully keep him off the radar.
Otherwise, that's a pretty impressive threat level for the third oldest in the House (tied for third, but Bowie Jane is lying about her age). The younger players tend to underestimate the older players, so it's definitely not in his best interest to let everyone realize he's kicking most of their butts in these comps.
With nominations locked, Kirsten's fate seems just about a foregone conclusion. After seeing her persuasive skills with Hisam, we don't have much faith she can rally the House to target their beloved Miss Felicia.
That said…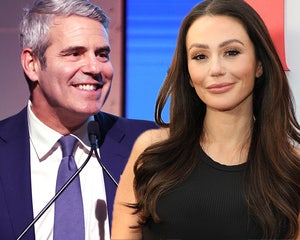 JWoww Says Andy Cohen Scares Her After WWHL Appearance, Makes Her Feel 'Very Insecure'
!!LIVE FEED SPOILERS!!
We don't normally get into what's going on on the Live Feeds because it can spoil the experience of watching the episodes as they air. Sometimes, though, it is something big enough that we feel it can't be ignored. You, however, can still ignore it by skipping this entire section.
Still with us?
Okay, well, unfortunately, Wednesday saw a casually dropped racial slur used in the House, and fully caught on the Live Feed cameras. As of this writing, said cameras have been down most of the day after this incident happened early this morning. What that means remains uncertain.
What's completely certain, though, is that Luke was removed from the House. Now, he did not say it as an attack on anyone, but he did say the n-word and the show has rightly adopted a zero-tolerance policy.
"Luke violated the Big Brother code of conduct and there is zero tolerance in the house for using a racial slur. He has been removed from the house," CBS and show producers told TMZ in a statement. They said his exit would be addressed on Thursday's shows.
Luke was a minor figure in tonight's episode, really only sharing one scene to reveal that he had no idea Cory was even a nominee this week, leaving Jag to wonder if he was a genius playing dumb, or maybe he's just that dumb.
Luke tried to play it off in the moment, and later apologized to Jared, who was in the room, calling it a "slip of the tongue." Jared downplayed his response to it, but as TMZ noted, that could have been a bit of gameplay as Luke was clearly still in the House at that time and no one knew he would be removed.
With a 100-episode season, Big Brother may not have the flexibility to lose two HGs in one week, which could make for good news for Kirsten and Felicia. Could they both be saved and the game reset next week?
It's also possible, since it is so early, that another HG could still enter the House. Pre-season sleuths had counted 18 beds in the House, but Cirie Fields' addition on premiere night only put them at 17. Now they're at 16, with another one possibly heading out.
Maybe the pre-season trio of Danielle Reyes, Britney Haynes, and Frankie Grande will all get a second chance to right the wrongs of their seasons (wouldn't Cirie like to share that giant target). We suspect there are more surprises in store, but could it be new HGs? If so, it would need to happen soon for it to still feel fair at all.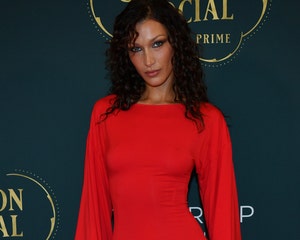 Bella Hadid Shuts Down Rehab Rumors: 'No I Don't Do Drugs'
Houseguest Report Cards
Cirie Fields (53, nurse) hasn't made anything official with Felicia, but her charm and powers of persuasion seem to have already eliminated most of the target she walked in with. It's like The Traitors all over again. As the oldest two women in the House, their bond is tightening day by day and we can imagine them making a Final 2 official sooner or later — or just going unsaid. Honestly, we'd love to see it! [Grade: A-]
Felicia Cannon (63, real estate agent) is stealthy and has keen insight into the human condition. She effortlessly picked up on The Handful alliance and immediately responded by building her own to counter it. On top of that, she's so charming and beloved, no one would think to evict her right now. We're not sure how long it will last, but it's pretty wild having a nominee this high up, but she is killing this game right now. [Grade: B+]
Izzy Gleicher (32, professional flutist) remains in an incredibly powerful position, holding the season's most critical piece of information (that Cirie and Jared are mother and son). For now, she appears ready to work with them, which puts her in a great spot. With Jared and Cirie on different sides of the House and him sharing intel with his mom, it's Cirie's side who has all the information, giving them the edge. [Grade: B+]
Hisam Goueli (45, geriatric physician) was very smart in minimizing his threat level by not using the Veto. He's proving an absolute beast in competitions, too, while also slowly forging a bond with Cirie and Jag. He's straddling the age divide that seems to be happening in the House, which is a pretty powerful position to be in. On top of that, everyone seems to love him. If he can slow down his winning ways for a bit, they might forget what a threat he is. [Grade: B+]
Jared Fields (25, exterminator) seems to be settling in well as his own person, keeping his relationship with Cirie secret while feeding her information. They're playing brilliantly together and so far are in the best possible position in the House as they know pretty much everything going on. Cirie keeps teaching him on the fly, too, so he should only get more and more solid. [Grade: B]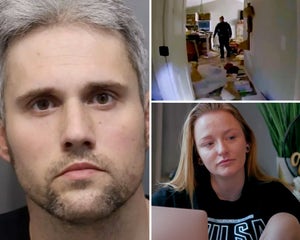 Teen Mom's Maci Bookout Calls Ryan's Behavior 'Concerning' After Allegedly Trashing Mackenzie's Home, Arrests
Jag Bains (25, truck company owner) really does seem to be a great ambassador for his religion, and culture. He's coming across like a genuine guy who leads with compassion and kindness. He's also a part of The Handful alliance and, smartly, in that Final 2 with Reilly. They're the first to solidify one of those, and now have this massive shield around them. That's a boss first week. [Grade: B]
Reilly Smedley (24, bartender) is going to come out of this having had a successful HOH reign and the largest alliance in the House. For all that it seems less stable than the other, we do see her as someone with her head in the game and she could well be positioned to ride deep into the season as she is now. If the alliances hold, it will be a battle for the ages. [Grade: B]
Bowie Jane Ball (45, barrister/DJ) awkwardly bailed on Bye Bye Bitches mid-creation, but still seems to be part of it. She's keeping her profession and age a secret, allowing her to be more of a chameleon in the House and underestimated. The older players are really looking strong in this early going. [Grade: B-]
Cameron Hardin (34, stay-at-home dad) slipped into The Handful alliance. Thus far, he's showing a goofy and playful side. If his alliance holds, he could be in a good position for a while, but we've not seen much strong strategic play from him just yet, so we're on the fence. [Grade: B-]
Cory Wurtenberger (21, college student) overplayed his hand a bit and could wind up paying for that. By revealing to Cirie just how well he knows her Survivor game, and even geeking out about how great she is and how she was robbed, she now knows he is fully aware of how dangerous she is, and that's going to make him someone she needs to eliminate sooner than later. [Grade: C+]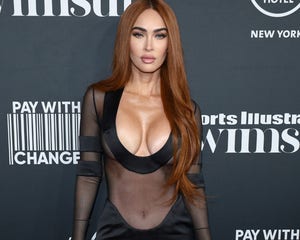 Megan Fox Announces Book of Poems, Says 'Body Aches' From 'Carrying the Weight' of Men's 'Sins'
Mecole Hayes (30, political consultant), Matthew Klotz (27, deaflympics gold medalist) & Blue Kim (25, brand strategist) are locked into their respective alliances, but otherwise haven't really been doing anything that we've seen on our television screens. They're basically laying low, only now with the added protection of an alliance as a shield. So marginally better than not having it. [Grade: C+]
America Lopez (27, medical receptionist) was brought in as the second tier of The Handful (and third tier of Reilly and Jag's Final 2. She's a glorified seat filler. With this alliance not being real, at least for the time being, she's really not in as good a spot as she might believe. [Grade: C]
Red Utley (37, sales) seems to fall in that middle ground between the alliances. Along with Kirsten, Luke, and Hisam, Red has not yet found an alliance … and at this point, it's looking less and less likely. It's hard to float outside of alliances, but we've seen it happen. If they start targeting one another, he could be good for a bit, but there's still no long-term future in it. You need friends and allies in this game. [Grade: C-]
Kirsten Elwin (25, molecular biologist) is as doomed as it is possible for someone to be doomed. The only thing that could save her is if the show cancels the eviction altogether — which is entirely possible. If it happens, though, she's still in a terrible spot. She'll need to scramble way better than we've seen so far to avoid being an easy eviction sooner rather than later. [Grade: D-]
Luke Valentine (30, illustrator) has no excuses. None. Be better. [Grade: F]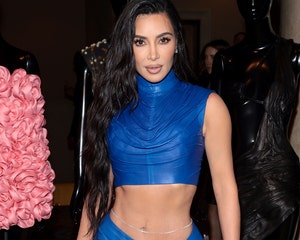 Kim Kardashian Says She Broke Her Shoulder — But Is Already Back in the Gym
House Chatter
"As far as Felicia, I chose her as my pawn because she is just the sweetest angel and she is nobody's target whatsoever, so I think it's gonna be a successful HOH." –Reilly (after nominations)
"I feel completely betrayed by Reilly because we were in the Phalanx 5 alliance together. I just have a hard time in general with bold-face liars." –Kirsten
"Let's think about last season. Taylor was on the Block four, five times and the girl won. So I'm not letting that discourage me." –Felicia
"It didn't even feel real until I saw the keys. You wanna know something? I didn't even know you were on the chopping block." –Luke (to Cory)
"There's the hot tub." –Felicia (who then immediately falls in)
"We've even adopted a pineapple child." –Cameron (with Scary Room-mates)
"I was a marksman with a 9-millimeter. I don't miss nothing. The Scary Room, it's obvious that they've gained a connection. My red flags are up, my eyebrows are raised, and Imma keep an eye on them. I see you." –Felicia
"I promise, I will stop being a fan soon." –Cory (to Cirie)
"I got both hands and eyes and feet watching Cory, because being a superfan and knowing my resume that well, he should know a little better than to tell someone how good of a player they are." –Cirie
"I think you're a really good representative. I think every time there's, like, a first, you can either reinforce the stereotype or make people more aware." –Hisam (to Jag)
"Usually when I walk into a room, it's like the first thing they see is not a person, it's a turban." –Jag
"First of all, I'm not Muslim, I'm Sikh. Second of all, that's still not okay even if I was." –Jag (about facing post-9/11 stereotyping)
"I think that's one of the reasons I'm so cautious about sharing [being Muslim]." –Hisam
"So here's my theory and it's the last thing I'm gonna say. I'm watching. There's five of them in that room. Now, this is five people" –Felicia (about Scary Room alliance)
"Are we sayings we're aligned?" –Izzy (to Felicia, Cirie, Mecole)
"We're the 'Bye Bye Bitches!'" –Felicia (named after sign on the wall)
"How are you guys taking me seriously like this? I keep forgetting I look like this." –Cameron (hair pulled into two puffballs)
"Can I get a kiss? … Oh, and stop talking so much!" –Cirie (stealing a moment with Jared)
"At the end of the day, despite what just happened, I'm 100% gonna work with Reilly going forward should I stay in the game. You know the saying: keep your friends close, but keep your enemies closer. And I just gained a new one." –Kirsten (to America through cameras)
"Now that Hisam's picked for the Veto, I need to tell him about this eight-person alliance because I need those noms to stay the same if he wins. Obviously, I love Miss Felicia like everyone else does, but I can't even have her coming off the Block because that opens up that seat for Jared or I." –Cirie
"I think that I owe it to you, the possibility of a great teammate." –Kirsten (awkwardly trying to convince Hisam to use POV on her)
"I decide not to use the Power of Veto because I came second in the kicking butt competition, second in the first HOH and I just won the Power of Veto and I don't need to give anyone anymore reason to target me." –Hisam (about not using POV)
"Big Brother" airs Sundays and Wednesdays at 8pm ET, and Thursdays at 9pm ET on CBS.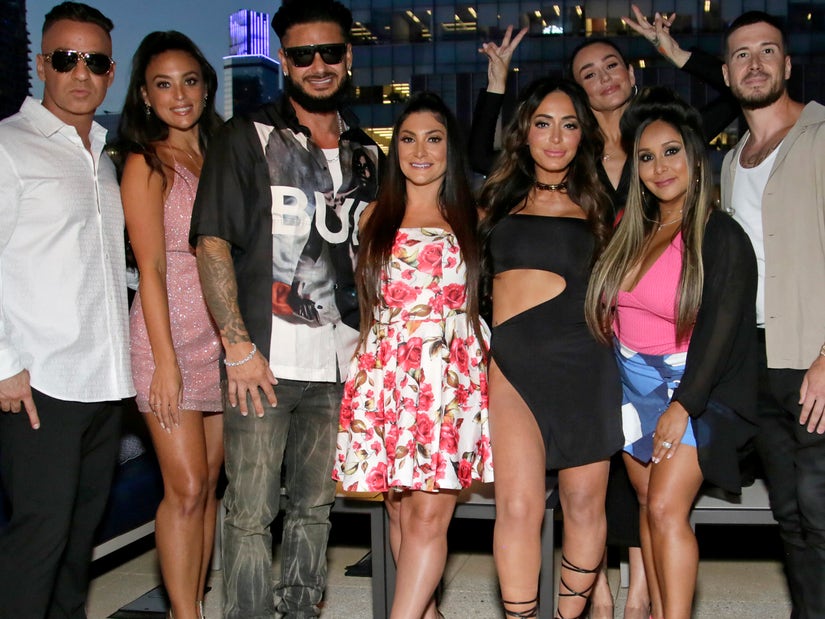 Source: Read Full Article