"I was like, 'Can I be in it? Can I do that part?'" the actor recalled to GQ.
As anyone who has seen Greta Gerwig's Barbie can tell you, Michael Cera absolutely crushed it as Allan — the adorably awkward discontinued doll who resides in Barbieland with all of the Barbies and Kens.
And the actor has now revealed he actively pursued the role, sharing that he reached out to Gerwig herself to express that he was very interested in the project.
While breaking down his most famous roles in a new video interview with GQ, Cera, 35, recalled how he was ultimately cast in the summer blockbuster, which has already earned over a billion dollars at the box office.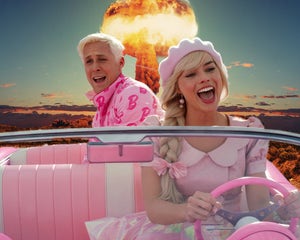 Barbenheimer: Box Office Bomb vs Bombshell
"It was a kind of very last-minute casting," the star began. "My manager got a call checking on my availability for it, and he called me, and he said, 'I got a call about this movie. It's the Barbie movie. Greta Gerwig's directing it, and it's filming in London for four months or something, so I told them you probably wouldn't want to do it because you probably don't want to go to London.'"
"I was like, 'What! What do you mean? Call them back!'" he continued. "He didn't, like, blow it or anything, but he's like, 'I managed their expectations that you might not want to do it.' I was like, 'How can I not do it? I need to do it!'"
Cera shared that he "somehow got Greta's email address" and personally reached out to the Oscar-nominated filmmaker to pitch himself for the part.
"I emailed her, I was like, 'Can I be in it? Can I do that part?'" he shared. "And she was like, 'Let's get on a Zoom right now. Here's a Zoom link, I'll be on there for the next hour.' So she was just hanging out on the Zoom, like, 'Click the link whenever you're ready.' And then we talked about it, and it just all happened really fast from there."
Unable to render YouTube Video.
In the film, Barbieland is full of many different versions of Barbie and Ken, including Margot Robbie's Barbie and Ryan Gosling's Ken. However, Allan is … just Allan. The only one of his kind in the entire Barbie world.
"Allan is a sad figure. He's just a person that doesn't really have any place in the world," Cera said, before sharing his thoughts on why he believes the Allan doll was discontinued by Mattel.
"It just wasn't selling," he explained. "The world just didn't need for Ken to have a friend… Barbie is good, we can get a lot more Barbies in here, and friends of hers. But we've got Ken, and we don't need to go deeper in that direction. So Allan fell by the wayside a little bit."
Barbie has continued to break box office records since its release on July 23. The film — which features an all-star cast — has raked in over $541 million domestically and $1.2 billion worldwide. Earlier this week, Barbie became Warner Bros. highest-grossing domestic film of all time, overtaking Christopher Nolan's 2008 Batman blockbuster, The Dark Knight.
"Honestly, there's been so much anticipation for the movie ever since we even started working on it," Cera said in the GQ interview, which took place before the strike, which began on July 14. "I think it's just very infectious. Maybe there's just something in the world right now that people are ready for a Barbie movie. It feels like just the right time to have a Barbie movie."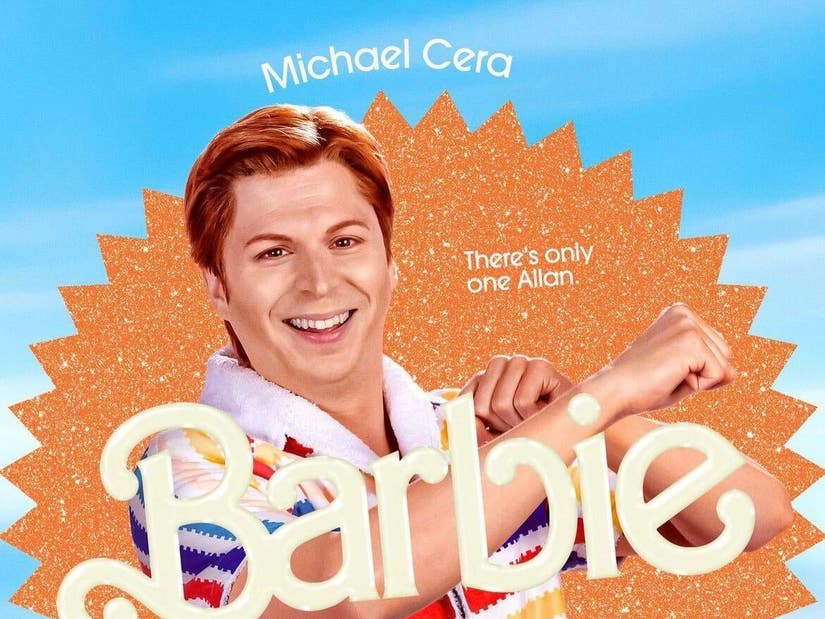 Source: Read Full Article