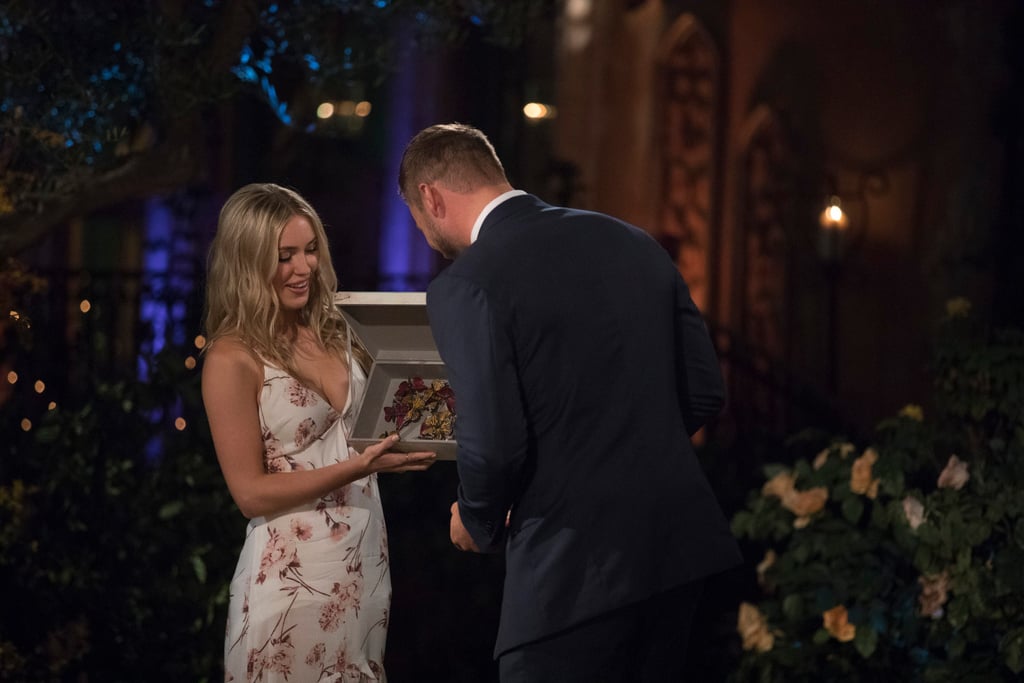 Bachelor Nation Has a Lot of Strong Opinions About Cassie's Huge Decision on The Bachelor

Warning: spoilers for the latest episode of The Bachelor ahead!
Another episode of The Bachelor has taken us on a roller coaster of emotions, and Colton Underwood finally jumped the freaking fence. On the downside, we had to watch him get his heart broken to get to that point.
While the March 4 episode brings us one episode closer to the finale, it also had the most shocking upset of the season so far — the voluntary exit of season 23's front runner, Cassie Randolph. Though Colton and Cassie initially have a super-romantic date in Portugal, it all goes tragically wrong after he confesses to her that her father refused to give his blessing during that incredibly awkward hometown date in Huntington Beach, CA. Cassie's family was visibly unimpressed with Colton from the get-go, but her father seemed particularly agitated by Colton professing his love to three other women and their families.
Colton relays the interaction to Cassie, and she is visibly taken aback. Despite Colton telling her it doesn't bother him because it doesn't change the way that he feels about her (not actually the point though, Colton!), Cassie can't quite seem to shake the knowledge that her father hasn't given them his blessing. The red flag that's been figuratively waving ever so gently in the background starts causing severe gale winds and warning sirens go off. And then, the Bachelor producers pull their dark magic and drop the mother of all emotional bombs. Or should I say, the father? (I don't even regret that one.)
Source: Read Full Article