They've already been through so much together. But could Josh
and Anna Duggar – who share five kids – be headed for divorce?
It wouldn't be the first time a Duggar got
divorced, though it's certainly not as common in this tight-knit, deeply
religious family as it is elsewhere in the nation. But it would be
understandable if Josh and Anna did decide to call it quits after all the drama
they've been through.
The pair hasn't made a public statement on the status of
their relationship yet. But eagle-eyed fan noticed one very important detail that
could mean the end of this Duggar couple.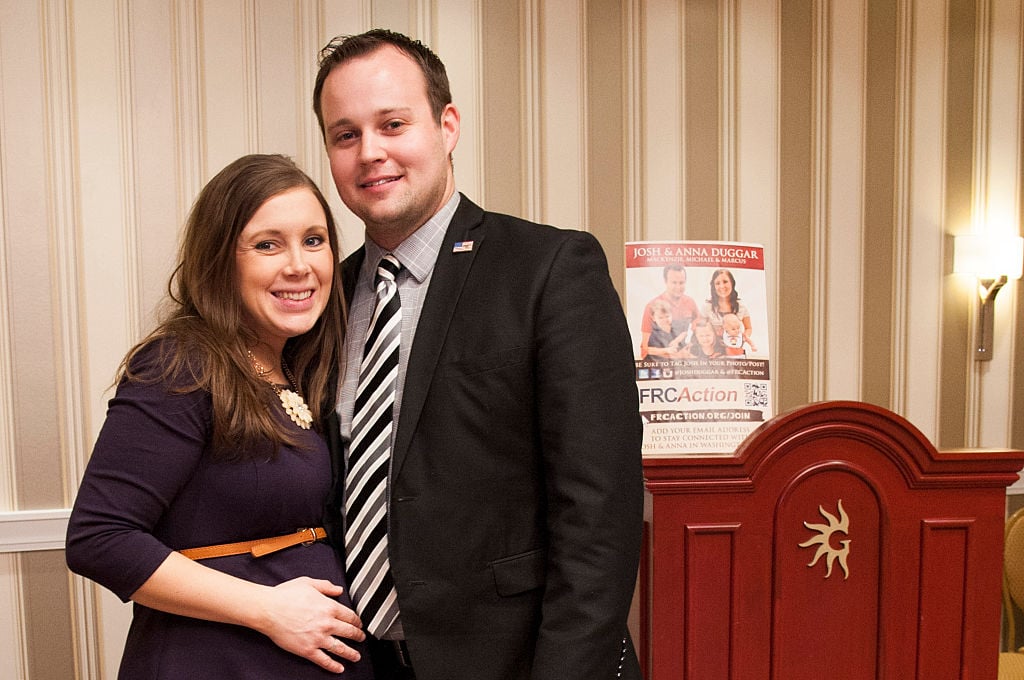 What happened with Josh and Anna Duggar?
The eldest Duggar son married
Anna Keller back in 2008. Their marriage since then hasn't been easy – not by any
stretch. While it's clear that they love each other and shared a happy life together,
in 2015 everything came crashing down. That's when InTouch broke the news that
Josh Duggar had been accused of sexual molestation of five young girls when he
was a teenager. Four of his victims
were his own sisters.
As if that wasn't bad enough, soon afterwards news broke
that Josh had been conducting extramarital affairs using an Ashley Madison profile
(this is a website dedicated solely to adultery). Things got so bad that Josh had
to leave his job with the Family Research Council in Washington DC. The couple
moved back home to Arkansas.
How did Josh and Anna work things out?
Anna Duggar chose to stick by her man in the face of the
scandal. Josh enrolled in counseling for sex addiction and made public apologies
to all the people he had wronged. And then they made the ultimate statement of unity
by having another
child together.
"For nearly the last two
years, we have quietly worked to save our marriage, focus on our children, and
rebuild our lives together as a family," Anna wrote when the pair announced
they were expecting a fifth child. "Beauty comes from ashes," Anna said of
their newest pregnancy announcement. Their child was born in September 2017.
View this post on Instagram
Glad to be with @joshduggar on a U.S. Capitol tour tonight with #DavidBarton! #Wallbuilders @frcaction #DC
A post shared by Anna Duggar (@annaduggar) on
Why do fans think Josh
and Anna Duggar's marriage is on the rocks?
But now that could all
change. On March 15, 2019, the couple listed their renovated farmhouse for sale
seemingly out of nowhere. They had acquired the property in 2015 for the rock
bottom price of $55,000 since it was a foreclosure. But now the stunning 3,000
square foot family home is being offered for $299,000, according to Trulia.
Of course selling a
house doesn't indicate an automatic road to divorce. But it does raise some
pertinent questions. Even if Josh and Anna Duggar are planning on having more
babies, why couldn't they just stay put? Could this home
sale prove that they're dividing up assets and going their separate ways?
Anna Duggar just posted sweet messages on Instagram for Saint Patrick's Day. But everyone knows social media doesn't always tell the whole story. When it comes to figuring out if Josh and Anna's marriage is solid, we'll just have to wait and see.
View this post on Instagram
☘️ We enjoyed a little giggle-time in our matching green this morning on our way out to church! We are so L̶U̶C̶K̶Y̶ BLESSED to have each other! Happy St. Patrick's Day! #littleduggars #happystpatricksday
A post shared by Anna Duggar (@annaduggar) on
Source: Read Full Article