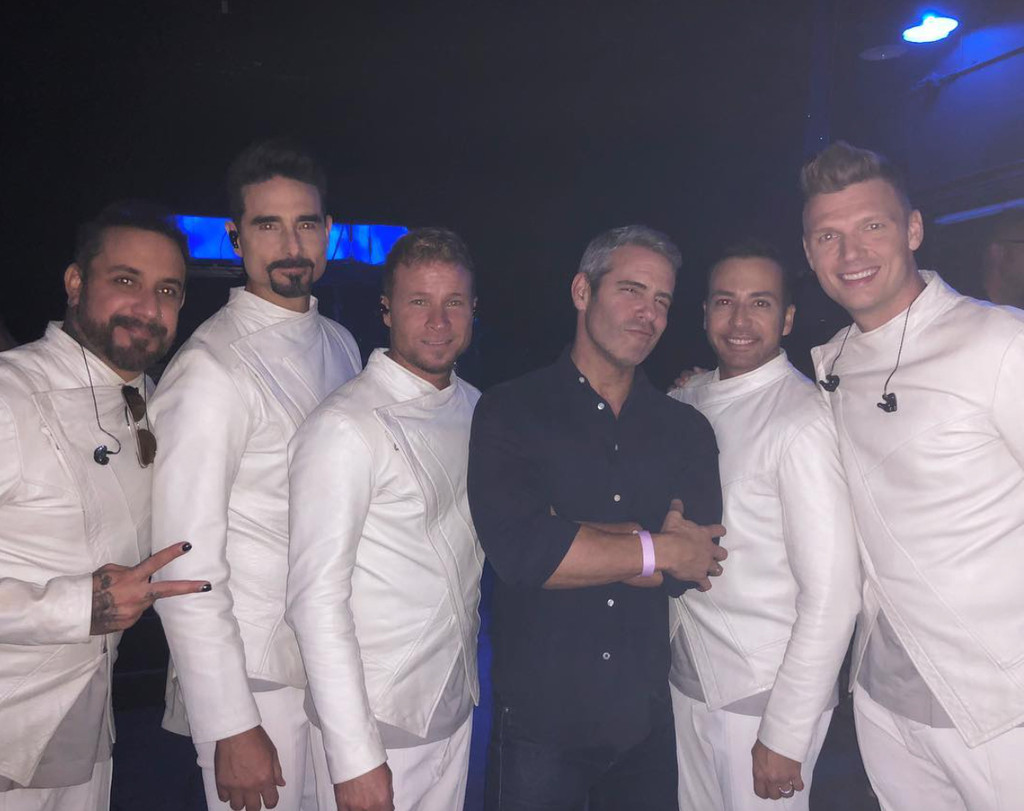 Instagram
Backstreet's Back…with a new addition?
On Saturday night, TV host Andy Cohen attended the Backstreet Boys' concert in Las Vegas and briefly made a cameo as the band's sixth member. Both Cohen and the boy band posted about the epic concert on social media on Sunday.
The Watch What Happens Live host shared a video of him lip syncing on stage and dancing to "Shape of My Heart." He wrote, "I'm totally a Backstreet Boy now! #ShapeOfMyHeart." He even received a red rose and hugs from the band while on stage.
Either before or after the show, Cohen also posted a picture with the Backstreet Boys. The band, who all wore white outfits, smiled as Cohen stood in the middle and smoldered.
It goes without saying that Cohen must have felt "Larger Than Life."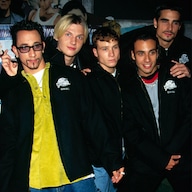 Photos
The '90s: When the Backstreet Boys Were Boys
View this post on Instagram
I'm totally a Backstreet Boy now! #ShapeOfMyHeart
A post shared by Andy Cohen (@bravoandy) on
The "Quit Playing Games" singers also shared a video on Twitter of Cohen's brief moment onstage. "Watch what happens in Vegas… stays in Vegas!!" the band tweeted. "Thanks for coming to #BSBVegas, @Andy & the @BravoWWHL team!"
The Backstreet Boys currently have a residency in Sin City called Backstreet Boys: Larger Than Life. The classic '90s boy band has been together for 25 years, and released new music in May ahead of their anniversary. Their song called "Don't Go Breaking My Heart" is the first song as part of RCA Records. Kevin Richardson called the song "special." Apparently, the band is working on their 10th studio album.
We Want It That Way when it comes to new music from the Backstreet Boys!
Don't miss E! News every weeknight at 7 p.m., only on E!
Source: Read Full Article