The weather is finally getting warmer, and you know what that means. Summer of the Scammer 2019 is almost upon us! Though, let's be real, nothing can possibly beat 2018, a scam-filled summer that gifted us the living (alleged!) scammer legend known as Elizabeth Holmes. You know, Elizabeth Holmes? The turtleneck obsessed woman who claimed her company Theranos could run medical tests using a single drop of blood? And who was charged with nine counts of wire fraud and two counts of conspiracy to commit wire fraud? Her!
Well, Elizabeth showed up in court for the first time since the March release of the HBO documentary about her, aka The Inventor: Out for Blood in Silicon Valley, and she looks…different.
In case you aren't versed in all things Elizabeth Holmes, she's most famous for copping Steve Jobs' style and wearing a black turtleneck all the freakin' time. Oh, and also (alleged!) scamming.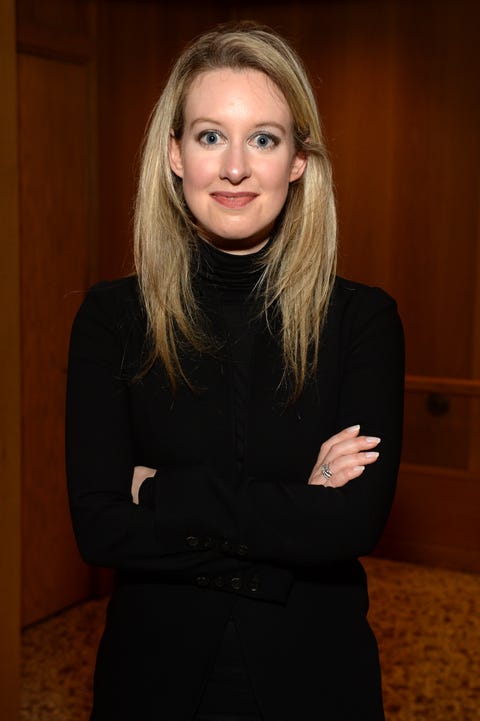 Anyway, apparently Elizabeth has undergone a style makeover and ditched the turtleneck in favor of standard court fashun. By which I mean a suit.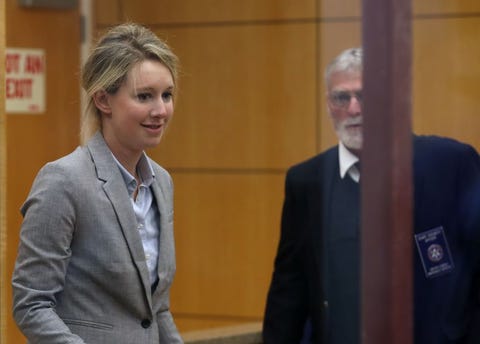 Elizabeth showed up in a San Jose federal courthouse on Monday, April 22, for a "status hearing" about her case, and apparently a judge proposed July 8 as the start date for her' trial. She wore a blue button-down with a gray slacks and a matching blazer for the appearance, which also featured former Theranos president (and ex-boyfriend) Ramesh "Sunny" Balwani.
It's unclear what'll happen in Elizabeth's trial (she's facing 20 years in prison!), but for now she's living her best life in a luxury apartment with a hot boyfriend.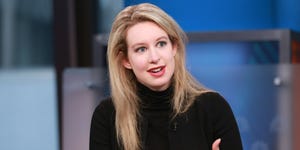 Source: Read Full Article