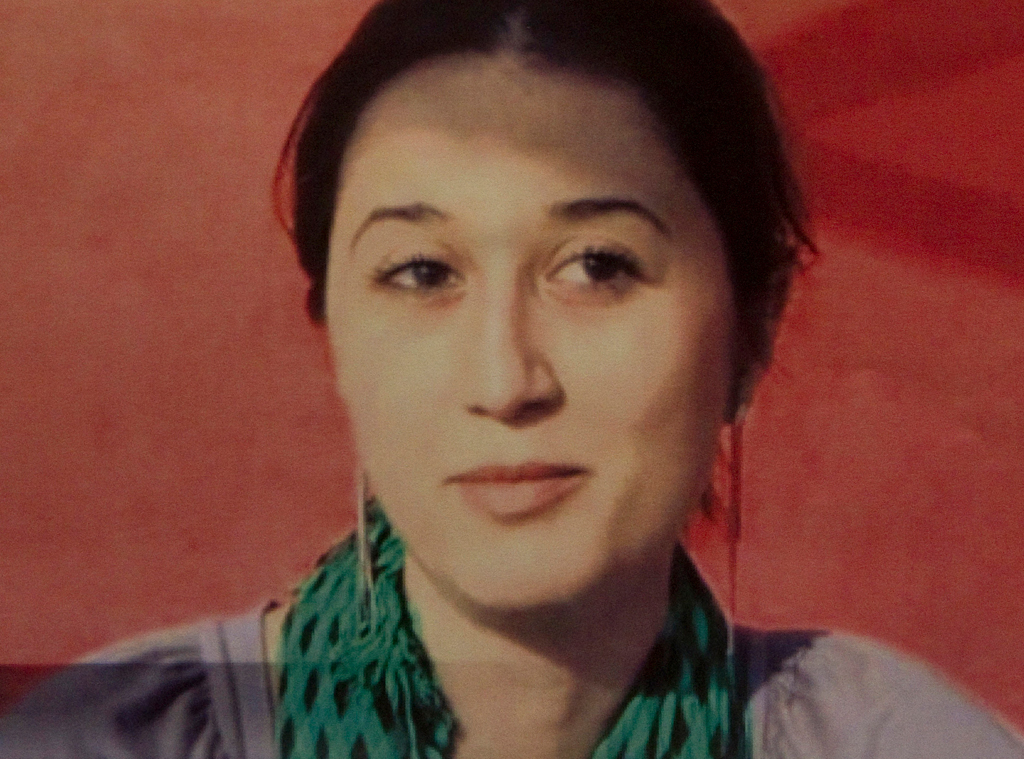 AP Photo/Crime Stoppers via Houston Chronicle, File
The case almost went cold for good.
On Jan. 15, 2012, Gelareh Bagherzadeh was sitting in the driver's seat of her silver Nissan Altima when she was shot twice in the head, point blank, from the passenger side of her car. She had been talking to a friend, who heard her scream, then silence, and called 911. Gelareh's cell phone was found at her feet. The car had smashed into the garage of a townhouse, one in a row behind The Galleria, an upscale mall in Houston, and the acrid smell of burnt tire rubber was thick in the air.
Her purse and wallet were there, seemingly intact, so it didn't appear to be a robbery. There were no signs of sexual assault.
It was a mystery, one that had enough twists and turns to end up the subject of Dateline and NBC News' latest true crime podcast, Motive for Murder.
"I'm no stranger to mystery, to secrets people are desperately trying to hide, and the things those people are willing to do to get what they want," Motive for Murder host and longtime Dateline correspondent Josh Mankiewicz explained as episode one got underway.
**This is documented real life, and Dateline covered the case in 2019, so this isn't exactly a SPOILER alert, but there are major revelations about the case ahead.
An early theory that turned the story into national news was that perhaps Gelareh's outspoken political views had gotten her killed. Perhaps the Iranian government was involved.
The 30-year-old had moved to Houston from her native Iran for school and was studying molecular genetics at the University of Texas MD Anderson Cancer Center when she was killed. But she remained plugged in to the troubles at home and she took part in protests in Houston supporting the Iranian Green Movement, which disputed the legitimacy of then-President Mahmoud Ahmadinejad's re-election in 2009 and was demanding regime change.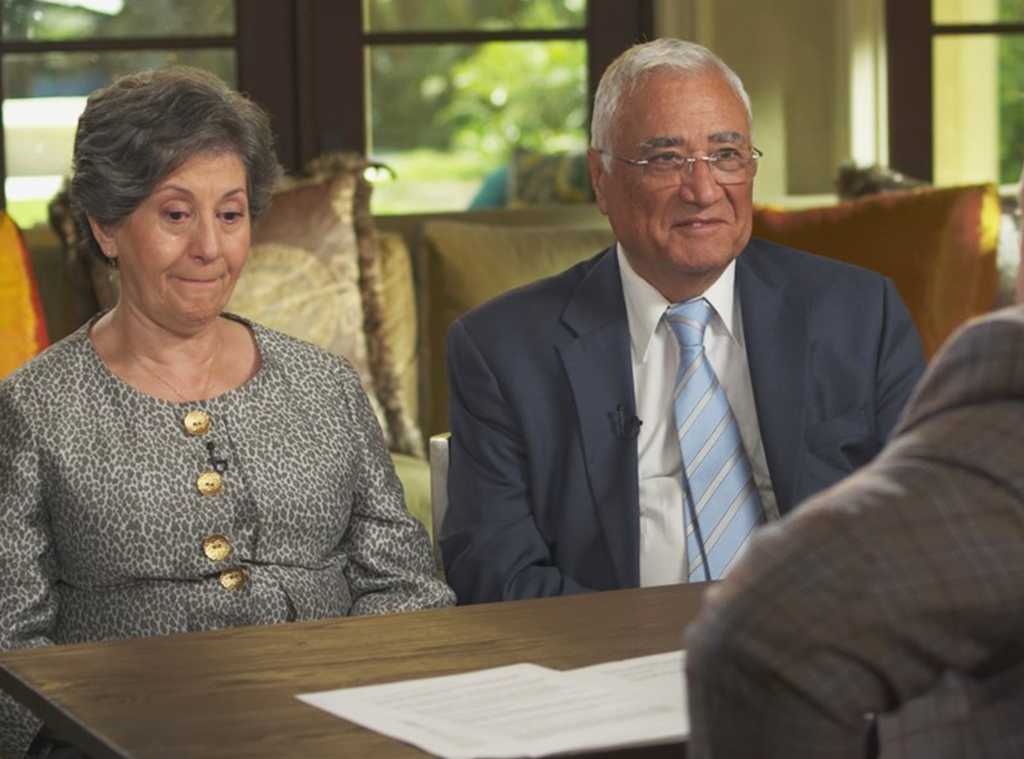 NBC News
Her activism certainly worried her parents, Ebrahim Bagherzadeh and Monireh Zangeneh, but they remembered their daughter being unafraid of any potential consequences—though, according to the Houston Chronicle, she had asked that her name not be used when the paper posted a video from a 2010 protest on its website.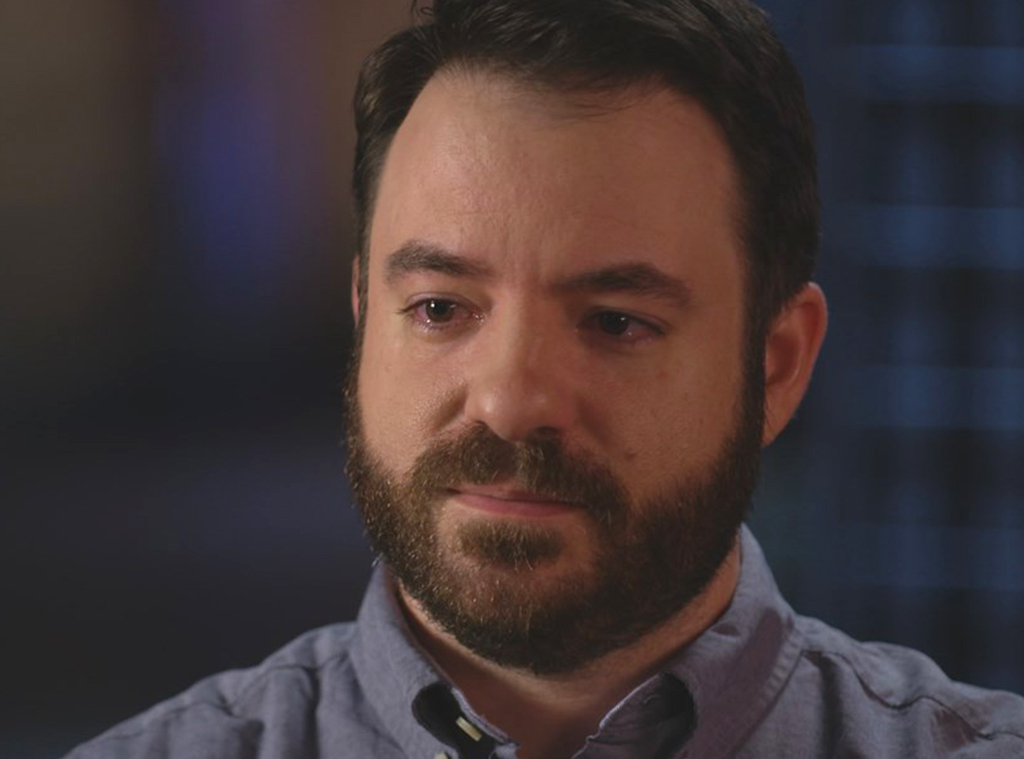 NBC News
Onto Gelareh's current boyfriend, Cory, the last known person to see her alive.
He told police that she had surprised him by showing up at his house, but he had a test to study for so they only hung out for awhile. When she left, he told her to text him when she got home to let him know she had arrived safely. He never heard from or saw her again.
Cory said he didn't know Gelareh was dead until he drove up to her house the next day and a reporter approached him and asked if he knew anything about "the girl who lived here."
He knocked on the door and Ibrahim answered, and he was the one to tell Cory that Gelareh was dead.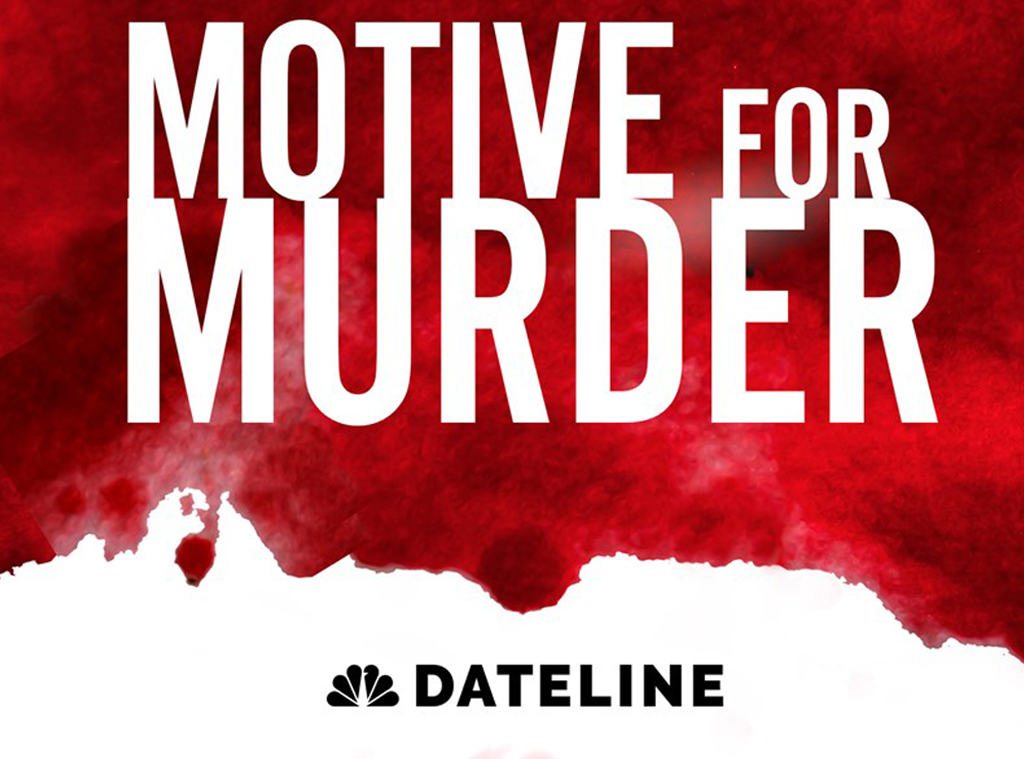 NBC News
Coty Beavers' wife, Nesreen Irsan, had called 911 to report that her boyfriend had been shot. "Why did God do this to me?" she's heard wailing on the call.
She had found her husband's body in their apartment when she returned home from work. She told police she last saw Coty that morning, when he walked her down to her car to see her off, as he usually did. When police responded to her 911 call, it was apparent he had been dead for awhile. It was later determined that his wedding ring had been moved from his ring finger to the middle finger of his left hand.
Coty and Nesreen were newlyweds. According to Cory, Nesreen—also a student at MD Anderson, like Cory and Gelareh—was originally interested in him, but Cory was determined to keep his mind on his studies and introduced Nesreen to Coty. Nesreen was friends with Gelareh, meanwhile, and she's the one who introduced her to Cory after he saw the two of them walking together at school. He was smitten immediately and after talking to her more at a party not long after, they started dating.
By the time his newlywed brother was killed, Cory—still reeling from the murder of his girlfriend—was fed up with what he felt was time wasted by the police looking at him as a suspect and any other activity that didn't get them any closer to finding Gelareh's killer.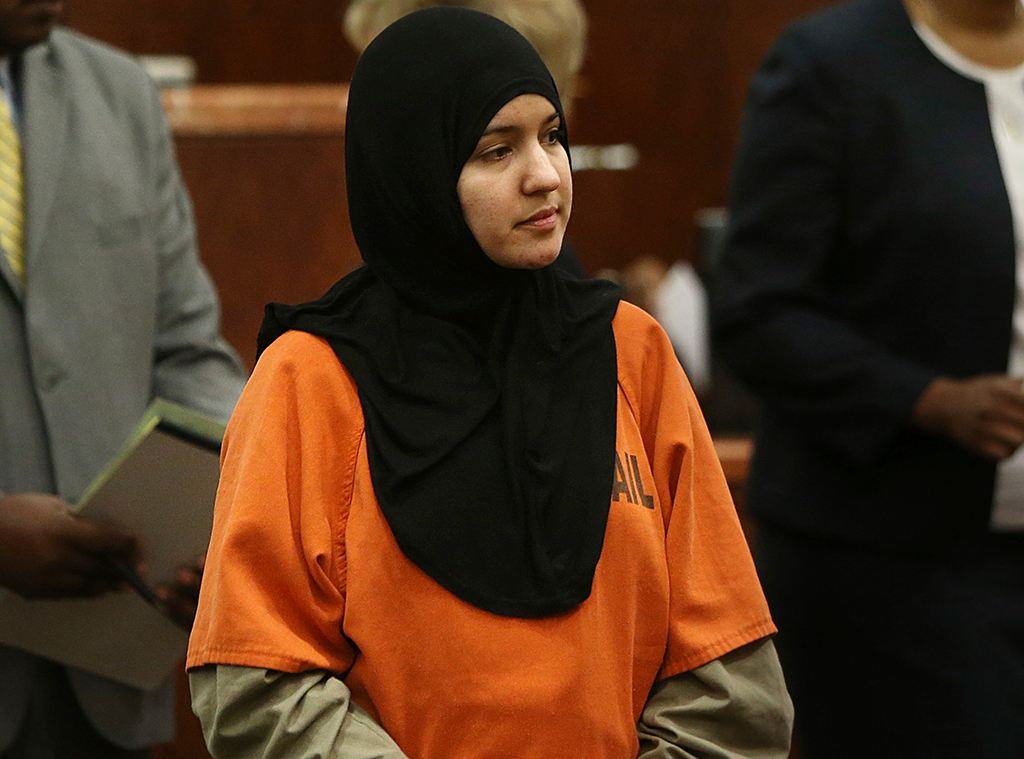 Mayra Beltran/Houston Chronicle via AP
Police had no recourse to bring Ali's adult daughter back to their house if she didn't want to be there, so Ali showed up at Shirley's house himself (how he found out where they lived, whether the address was online or Nadia told him, or whatever, they didn't know). Ali knocked on their neighbors' doors, offering $100 for information on Coty's whereabouts. In the ensuing days, the Beavers would go outside in the morning to find that the air had been let out of their tires, so they had to start moving their cars. An order of protection Nesreen obtained against her father didn't stop him—but that at least paved the way for police to obtain a warrant to search the Irsan family's home, as well as two other properties Ali owned. They found a dismantled hand gun.
Cory recalled to Mankiewicz a fight he witnessed between Nadia and Nesreen during college, ostensibly over a petty issue, in which Nadia told her sister, "'I can't wait until my dad puts a bullet in your head.'"
"I believed her," Cory said.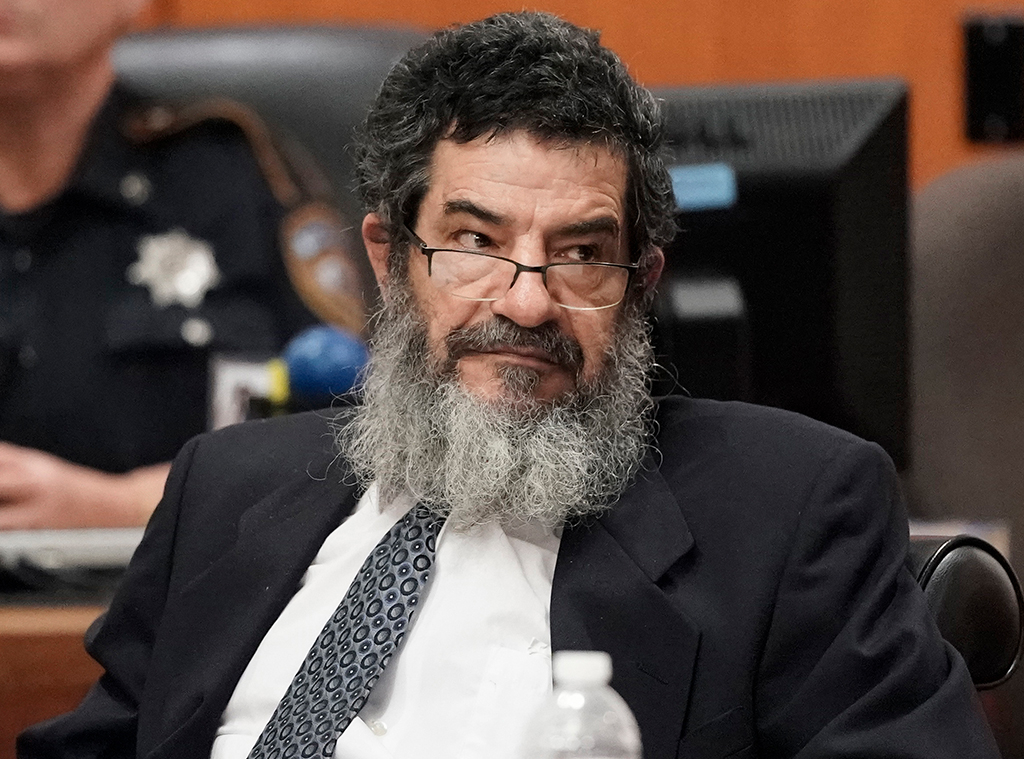 Melissa Phillip/Houston Chronicle via AP, File
Going through boxes of documents they'd confiscated, police found paperwork that indicated Ali Irsan was committing multiple acts of fraud, such as falsely claiming disability benefits and opening credit cards in his kids' names.
So the Harris County Sheriff's Department brought in the FBI, and ultimately a task force that came to include the Montgomery and Harris County sheriff offices, the FBI, the Houston Police Department, the Social Security Administration Office and Homeland Security got to work.
According to authorities, Irsan, a naturalized citizen, had first come to the U.S. from Jordan in 1978 and proceeded to marry a blind woman whom he physically and sexually abused, and had four children with. While still married, he brought a teenage bride, Shmou, over from Jordan, and they had eight more children, including Nesreen and Nadia.
In 2014, Irsan was charged in federal court with conspiracy to defraud the United States, theft of public money and benefits fraud, and Shmou and Nadia were arrested, too. In April 2015, he pleaded guilty to conspiracy to defraud and was sentenced to 45 months in prison; his wife and daughter were convicted of providing false statements as part of the fraud scheme and were each sentenced to two years in prison.
But back to the double murder investigation.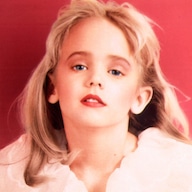 Photos
Biggest Unsolved Murder Mysteries
Yet another thing discovered in the course of the investigation into Irsan was the revelation that he had been pulled over by a Texas State Trooper on the day of Gelareh's murder. His wife and one of his sons were also in the car—a silver Toyota Camry.
Which, incidentally, matched the description given by a witness back in 2012 who told police she saw what looked to be a silver Camry speeding away from the site of the shooting. Nothing had ever come of it.
The location and timing of the traffic stop put Irsan's car exactly where it would have been had he driven away from the crime scene after the shooting. Dash-cam footage showed Ali barely able to stand, and he told the trooper he was diabetic and suffering from low blood sugar, so he had been speeding on his way to find sugar.
There was no evidence that he was a diabetic.
It was almost a fluke that the trooper still had the dash-cam footage after two years. According to Mankiewiecz, the officer just had a funny feeling about the guy…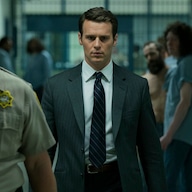 Photos
The Real-Life Serial Killers in Mindhunter
Furthermore, per authorities and Cory Beavers, it turned out that Gelareh and Ali had crossed paths—their seeming lack of interaction having been a nagging issue when trying to connect Ali to both her murder and that of his son-in-law.
After Nesreen fled her family's home in 2011, Ali started calling her classmates under the guise of simply being a concerned dad.
Gelareh wasn't having it, and told him she saw right through what he was trying to do.
Toward the end of the year, he called again. Gelareh called back and first talked to Nadia, who then passed the phone to her father, who asked (according to Cory), "Is this that Iranian bitch?" Gelareh proceeded to tell him off in Farsi. He hung up. A few weeks later she was dead.
In May 2014, Ali Irsan was charged with Gelareh's murder. That charge would be dropped for tactical reasons, because once authorities had connected him to both killings, Irsan was charged in 2015 with capital murder, for what has since been characterized as two so-called "honor killings."
Or make that three. In 1999, Irsan fatally shot his 29-year-old son-in-law Amjad Alidam. He told police Alidam had been abusing his daughter, and he killed him in self-defense. Authorities later said they couldn't build a case to prove otherwise.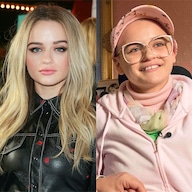 Photos
TV's Most Killer True Crime Transformations
In 2018, jurors spent 35 minutes deliberating before convicting him of the murders of Gelareh Bagherzadeh and Coty Beavers.
During the penalty phase of the trial, a former neighbor said that Ali Irsan had bragged to him that he "got away with murder" in the death of his other son-in-law. "He said he invited his son-in-law to his house and shot him," the witness, Randy Wilkinson, testified. "He said he shot him with a 12-gauge shotgun and planted a gun on him."
His son Nasim Irsan, the one who was in the Camry with him, pleaded guilty in both murders as well and was sentenced last August to 40 years in prison. Ali Irsan is currently on death row in Texas.
The finale of Motive for Murder will be out Thursday, June 4, wherever you get your podcasts.
(E! and NBC News are both members of the NBCUniversal family.)
Source: Read Full Article