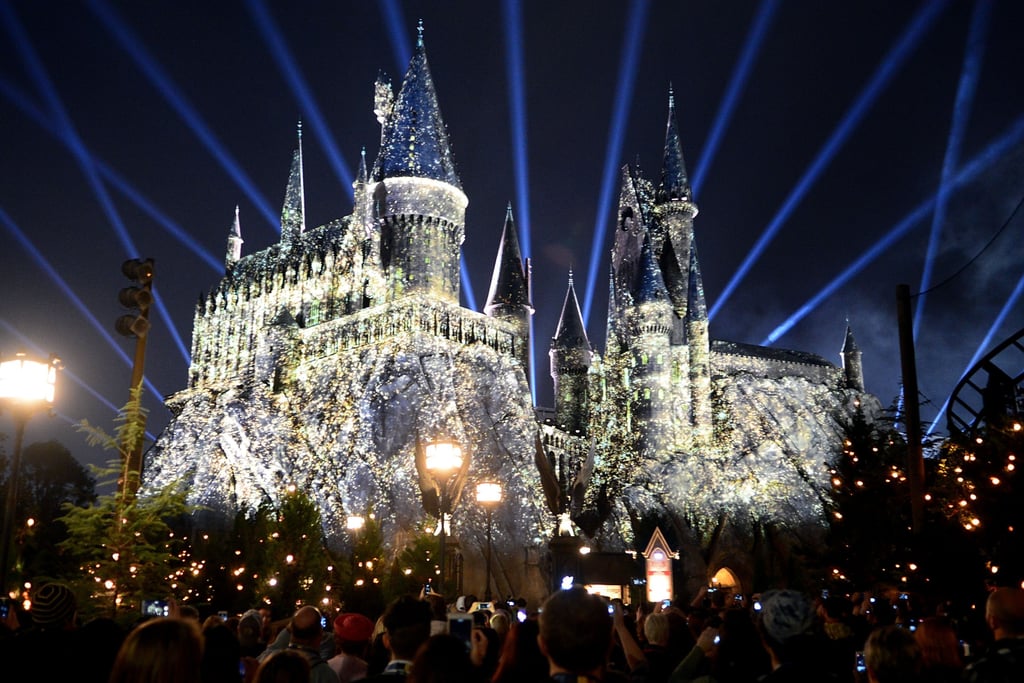 Accio Stocking! Harry Potter Fans Can Spend the Holidays at Hogwarts — Here's How

For fans of Harry Potter, it's almost the most magical time of the year! And what better way to spend the holidays than at Harry, Ron, and Hermione's favorite place: Hogwarts. If traipsing through the snow-covered village of Hogsmeade or poking around Diagon Alley when it's draped with garland and other Christmas-themed decor during the holiday season sounds like something you'd be into, we have very, very good news.
Fans in America can make a trip to the Wizarding World of Harry Potter at Universal Orlando Resort in Florida, which also boasts a replica of Hogwarts that will be adorned with evergreen trees and twinkling lights between Nov. 17 and Jan. 6. Witches and wizards can also sip butterbeer while listening to special performances by the Hogwarts Frog Choir and Celestina Warbeck and the Banshees. There's truly no better way to get into the holiday spirit, if you ask us.
Of course, those who live across the pond won't miss out on the festivities, either! The Warner Bros. Studio Tour London is hosting a Christmas feast in the Great Hall, and will transform the stage into the iconic Yule Ball scene in Harry Potter and the Goblet of Fire (Viktor Krum not included, sadly). The event is titled Hogwarts in the Snow, and will run between Nov. 17, 2018 to Jan. 27, 2019. Accio tickets!
In the meantime, feel free to read ahead for some seriously gorgeous photos of Hogwarts all done up for Christmas.
Source: Read Full Article