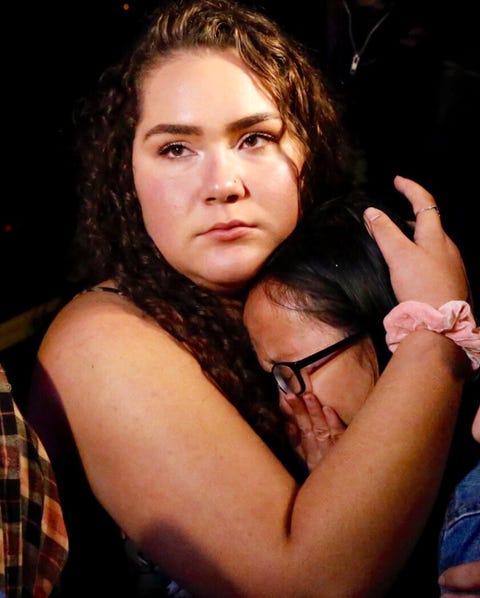 Nellie Wong was decked out in cowboy boots and a denim jacket to celebrate her 21st birthday at Borderline Bar & Grill on Wednesday night. But moments after she arrived at the Thousand Oaks, California, country bar with her close friends, an intruder opened fire, leaving at least 12 dead.
"My heart was pumping really fast."
According to The Los Angeles Times, the college student from Anaheim, California, was sitting at a table alone when she heard gunshots. She immediately made a run towards the bar stools for shelter, but tripped and scraped her knee. After scrambling to grab her jacket amid a cloud of smoke, she looked up and saw the shooter.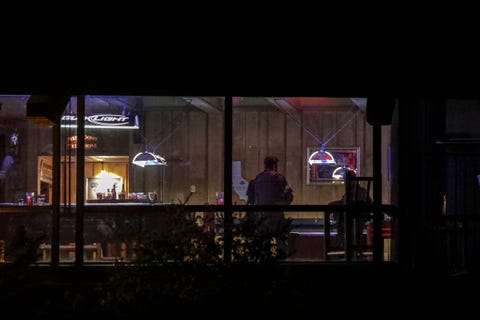 He was wearing a black hoodie, black shirt, black pants and had a black scarf over his face. Police have now identified him as Ian David Long, a 28-year-old U.S. Marine Corps veteran, CNN reports. He died on the scene.
"Thank goodness he didn't see me at all," Wong told The Los Angeles Times. "I immediately stopped moving, stopped breathing. My heart was pumping really fast."
Wong was eventually rescued by law enforcement, who escorted her out of the bar. CNN reports officers arrived on the scene about 2 to 3 minutes after the first shots were fired around 11:20 p.m. PT. But it would be a while before Wong was reunited with her friends.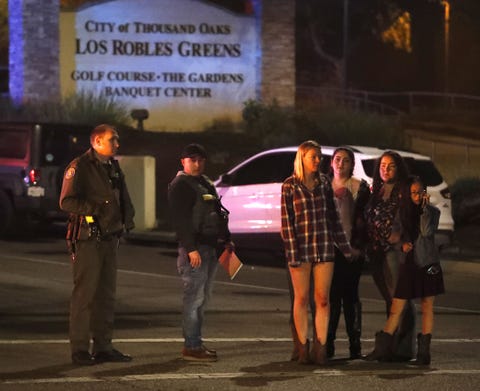 Chyanne Worrell, 19, who was in Wong's party, said she hid under a table when she heard the gunshots. "By the grace of God, I was able to make it out," she told the Los Angeles Times.
Teylor Whittler, 19, told Good Morning America she was on the dance floor when she heard the shots. "'Run, he's coming!'" she said a fellow bar-goer told her.
Sarah Rose DeSon, another one of Wong's friends, told GMA she saw the shooter draw the gun.
"I dropped to the floor — a friend yelled, 'Everybody down!'," she said. "We were hiding behind tables trying to keep ourselves covered, and I looked behind me and there was a spark, and smoke started coming out."
DeSon said she ran out of the front door and was "lucky to get out alive."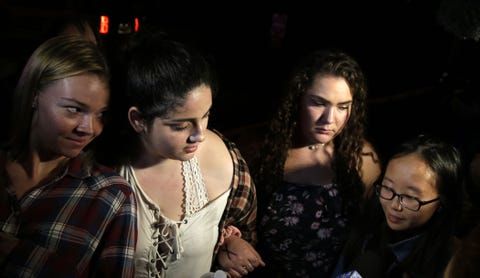 Whittler also told GMA host Robin Roberts that two of their friends are still missing after their group was separated trying to escape the bar. "We don't know if they were still in there — if they got out. We don't know where they are," she said.
"I'm in shock. I'm terrified. I'm horrified."
DeSon added, "I'm in shock. I'm terrified. I'm horrified… We're just praying for our friends that we haven't heard from. It's a traumatizing thing to have even witnessed."
Source: Read Full Article