What's more fun than catching up on movies during the holiday season? Rolling Stone film critic Peter Travers offers his take on all of the movies you should watch in this special edition of "Popcorn with Peter Travers."
Interested in
Popcorn?
FAMILY MOVIES
1. "The Nutcracker and the Four Realms"
Cast: Mackenzie Foy, Keira Knightley, Misty Copeland, Morgan Freeman, Helen Mirrien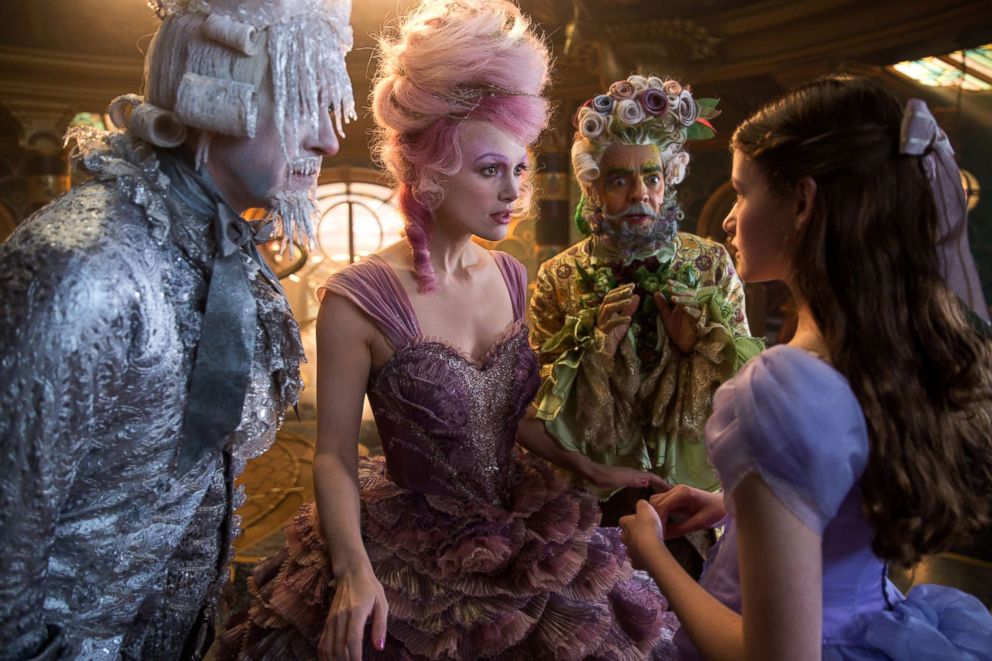 It's the classic tale with a new twist. A young girl is transported into a magical world and must find her way back to reality.
"Oh such sugar plums, such amazing Tchaikovsky to hear while we watch a little girls adventure," said Travers.
In theaters November 2, 2018
2. "The Grinch"
Cast: Benedict Cumberbatch, Rashida Jones, Pharrell Williams, Kenan Thompson, Angela Lansbury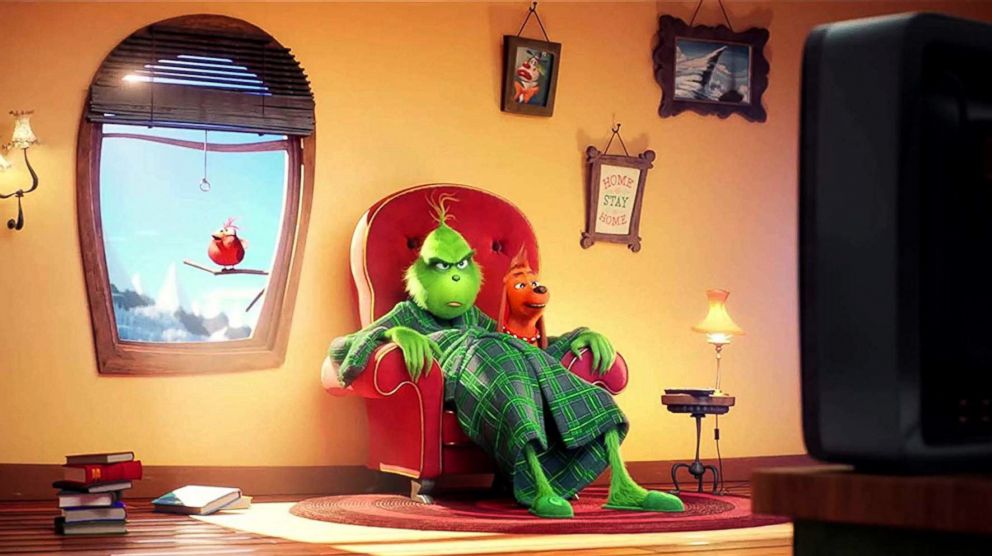 'Tis the season of "The Grinch." This is an updated version of the longtime favorite, featuring an all-star cast.
"There's Benedict Cumberbatch doing the voice of the Grinch, terrific," Travers said.
In theaters November 9, 2018
3. "Fantastic Beasts: The Crimes of Grindelwald"
Cast: Eddie Redmayne, Johnny Depp, Jude Law, Ezra Miller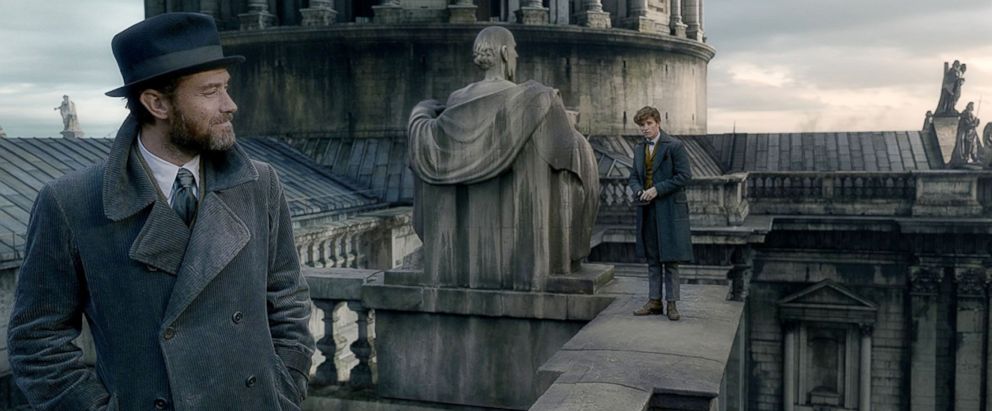 This is the second installment of the J.K. Rowling series set in J.K.'s Wizarding World.
Travers said, "Eddie Redmayne's Newt takes on Grindelwald, played by Johnny Depp, whose as evil as Lord Voldemort."
In theaters November 16, 2018
4. "Ralph Breaks the Internet"
Cast: Sarah Silverman, John C. Reilly, Jack McBrayer, Gal Gadot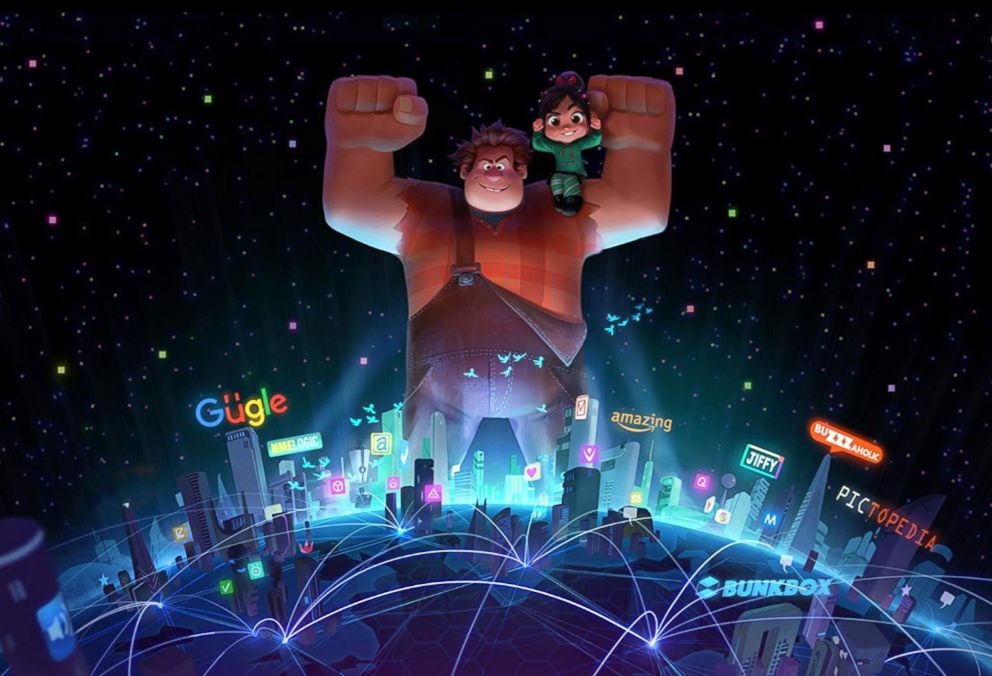 "This is the 'one that's out there that you should really pay attention to," Travers said. "It's a follow-up to "Wreck it Ralph." It's animated. Remember when John C. Reilly did the voice of Ralph? Well now he's back with his partner. Sarah Silverman plays her, Penelope. And they go into a special area to get a computer part. And what do they find? A whole group of Disney princesses who need to be rescued. What child isn't going to want to see this?" he said.
In theaters November 21, 2018
5. "Spider-Man: Into the Spider-Verse"
Cast: Shameik Moore, Jake Johnson, Hailee Steinfeld, Live Schreiber, Mahershala Ali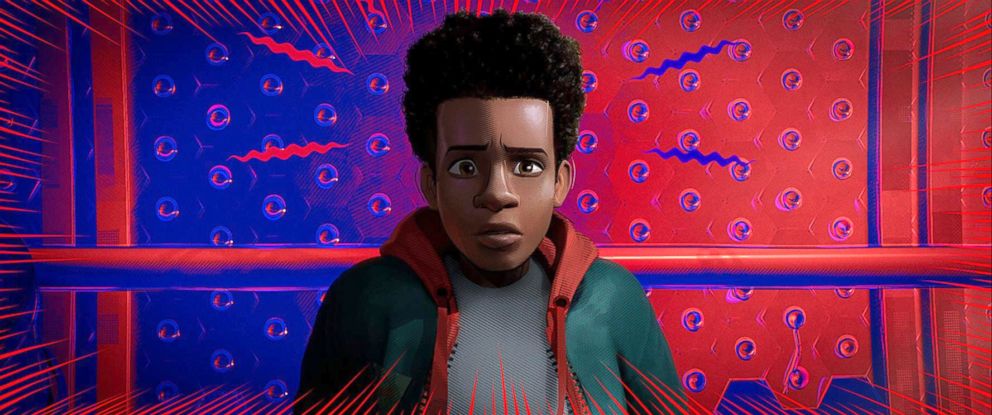 "This isn't the Tom Holland Spiderman. This is an animated Spiderman," said Travers. "And in this one, we have Shameik Moore playing Miles Morales who is like the new version of SpiderMan. And he's talking to the old Peter Parker Spiderman, played by Jake Johnson. Just from the look of the trailer, you can tell there's something special going on with this one."
In theaters December 14, 2018
ACTION
6. "Creed II"
Cast: Michael B. Jordan, Sylvester Stallone, Dolph Lundgren, Tessa Thompson, Phylicia Rashad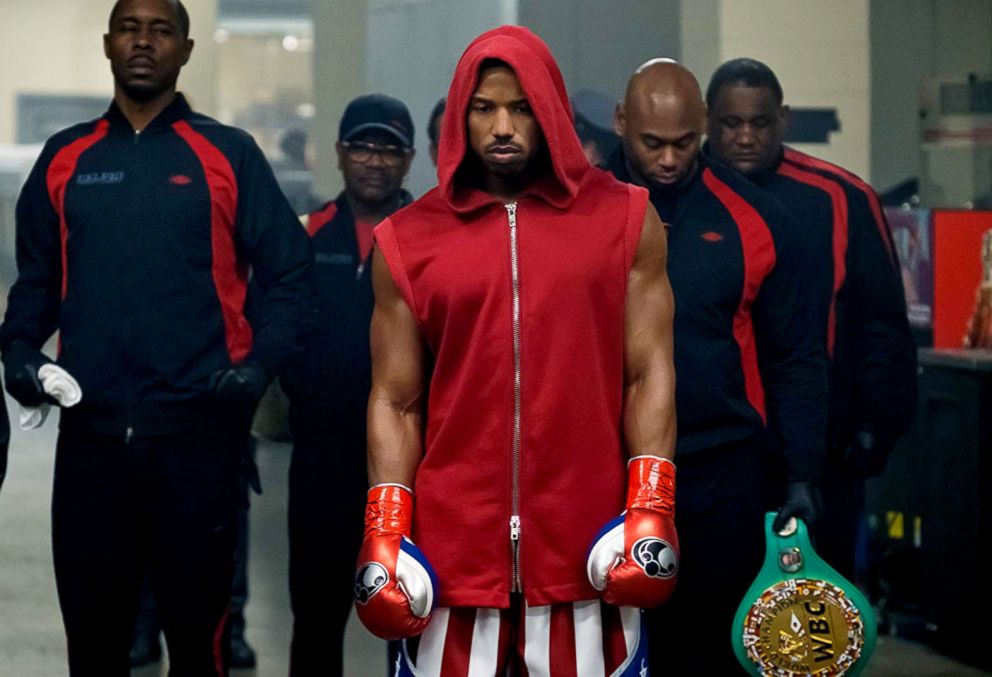 "The number one movie in this department has to be "Creed II." All of us loved the first one, Michael B. Jordan as Adonis Creed, son of Apollo Creed. Who's in his corner? Rocky Balboa, Sylvester Stallone himself, who was nominated for an Oscar for the first one," Travers said.
In theaters November 21, 2018
7. "Robin Hood"
Cast: Taron Egerton, Jamie Dornan, Jamie Foxx, Eve Hewson, Ben Mendelsohn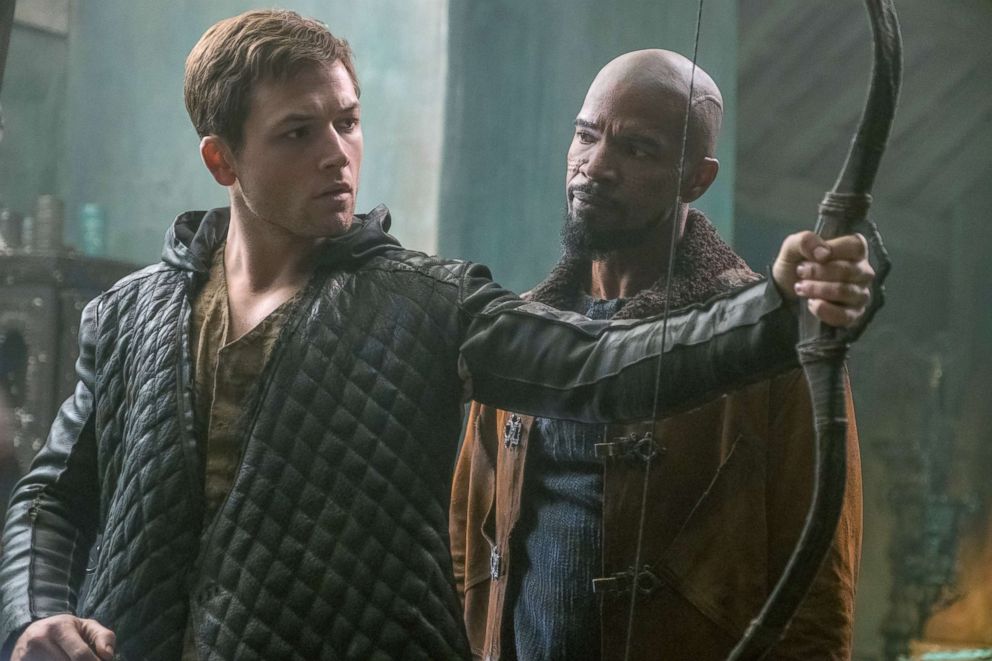 Travers said, "Taron Edgerton playing Robin Hood, younger, this is a kind of lively more comedic version, especially with Jamie Foxx signing on to play Little John, as the head of the Merry Men. So we're going to have a good time."
In theaters November 21, 2018
8. "Bird Box"
Cast: Sandra Bullock, Sarah Paulso, John Malkovich, Danielle MacDonald, Jacki Weaver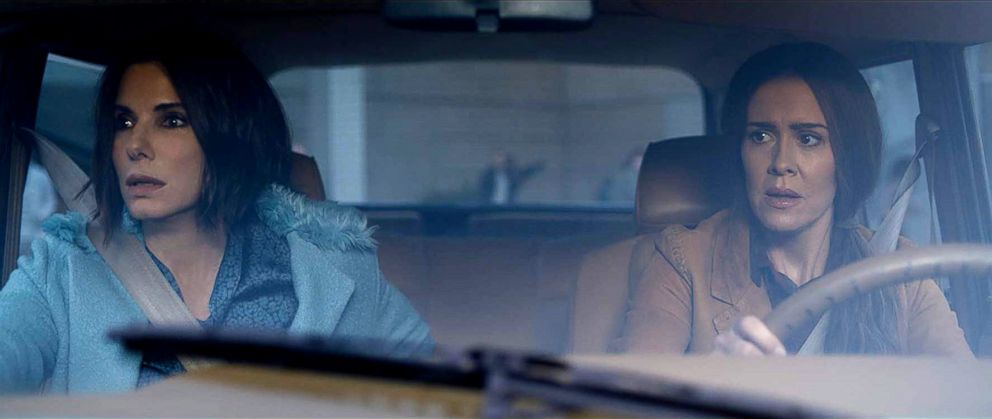 You can see the powerhouse duo Sandra Bullock and Sarah Paulson on screen together in this film.
""Bird Box" is post-apocalyptic and the Bird Box has the power that when you look at it, it turns you incredibly violent and crazy," Travers said. "We're going to see something unique in terms of what movies can do visually with this one."
In theaters December 21, 2018
9. "Bumblebee"
Cast: Hailee Steinfeld, John Cena, Gracie Dzienny, Peter Cullen, Vanessa Ross. Rachel Crow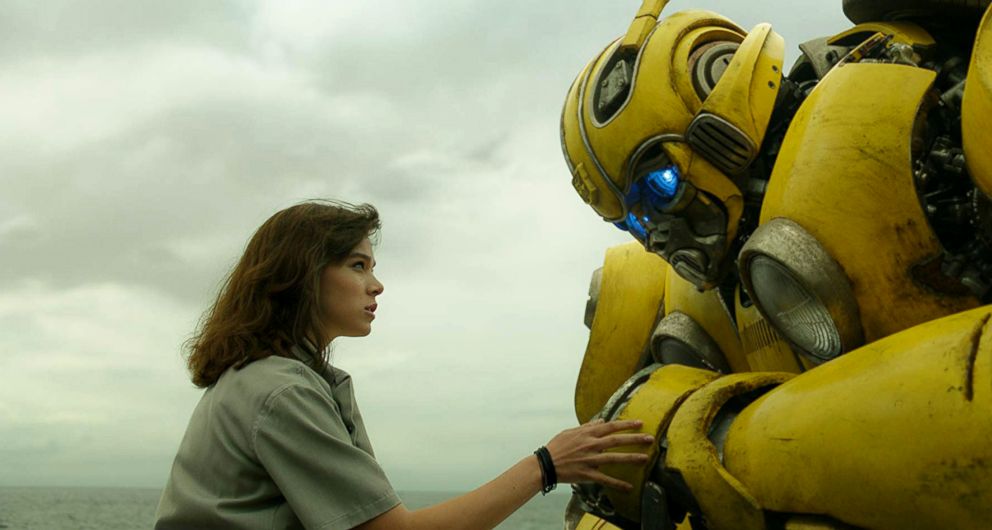 "This is the female version, the woman warrior version of a Transformers movie, where she gets that old Volkswagen called Bumblebee, who transforms into something special. This is a time for women to take control. They've taken over the Michael Bay
'Transformers' universe. Couldn't be better news as far as I'm concerned."
In theaters December 21, 2018
10. "Aquaman"
Cast: Jason Momoa, Amber Heard, Patrick Wilson, Nicole Kidman, Yahya Abdul-Mateen II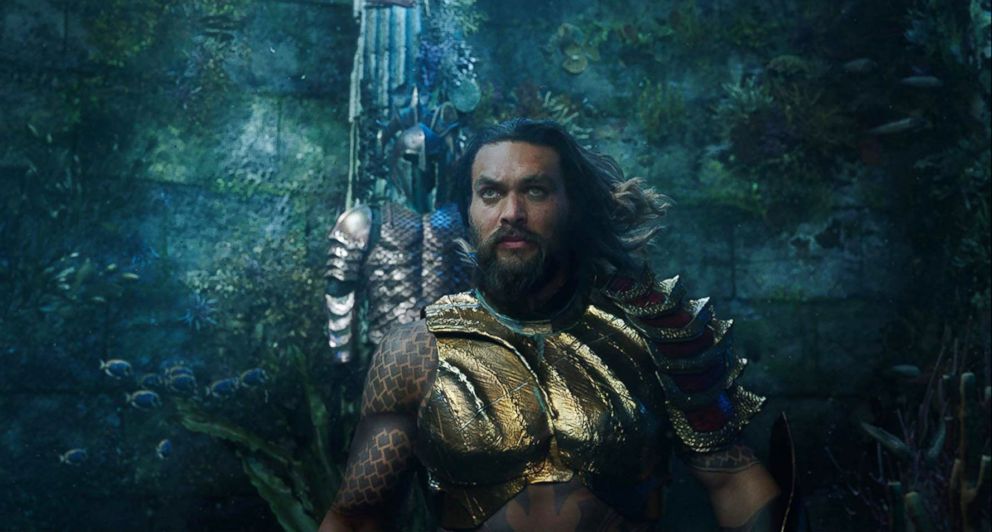 Jason Momoa and Amber Heard team up in this action packed adventure.
"The villain, played by Patrick Wilson, tries to get the trident away from them (Mamoa and Heard). I just love it when you can do something visual when we can sit with our popcorn and enjoy," Travers said.
In theaters December 21, 2018
11. "Vice"
Cast: Christian Bale, Sam Rockwell, Amy Adams, Steve Carell, Tyler Perry, Bill Pullman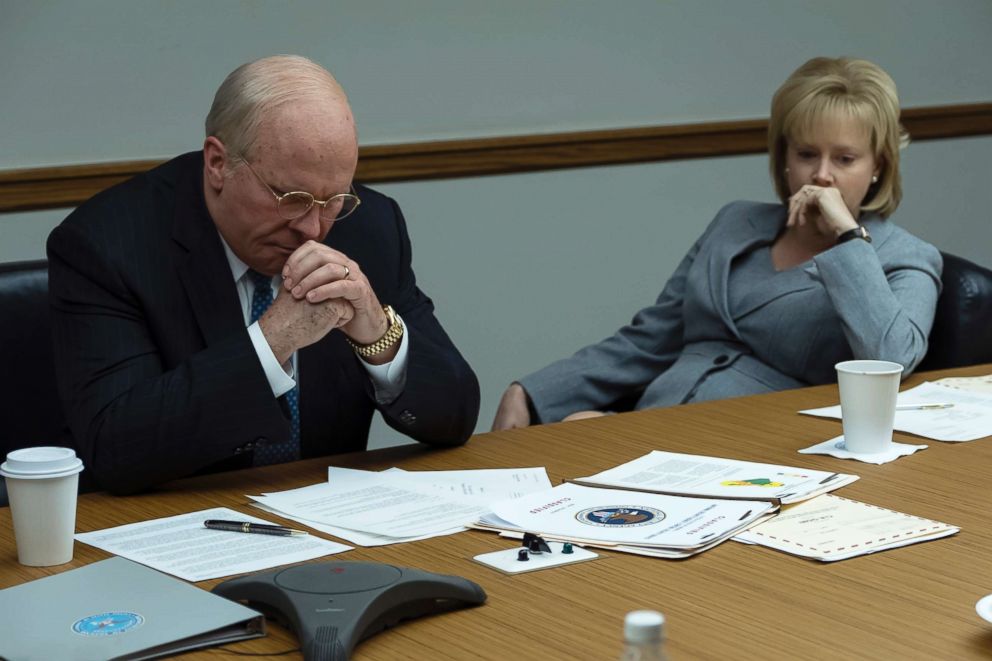 Travers said, "In this movie we have Christian Bale playing Dick Cheney, the vice president himself, in makeup like you can't believe. You're looking at his face saying where is Christian Bale?"
In theaters December 25, 2018
12. "Green Book"
Cast: Viggo Mortensen, Mahershala Ali, Linda Cardellini, Tony Lip, Sebastian Maniscalco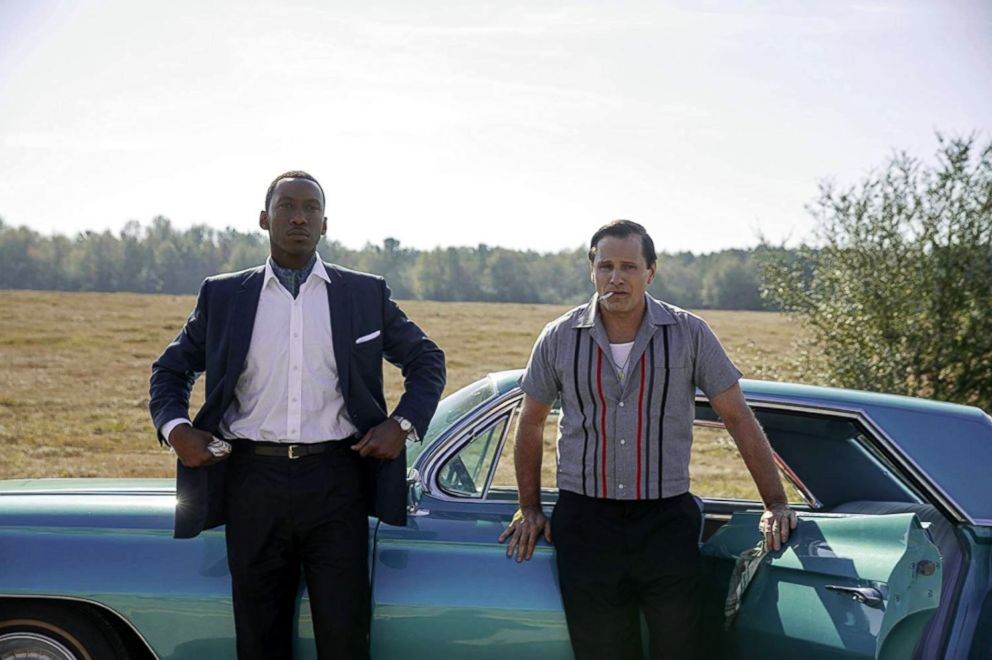 This movie is based on the green book, which actually existed, telling black people how they should avoid certain spots in the south.
"This is a serious movie in some ways. But you just can't stop laughing through it. Viggo Mortensen, Mahershala Ali will both be nominated for Oscars," Travers said.
In theaters November 21, 2018
13. "Second Act"
Cast: Jennifer Lopez, Milo Ventimiglia, Vanessa Hudgens, Leah Remini, Freddie Stroma, Alan Aisenberg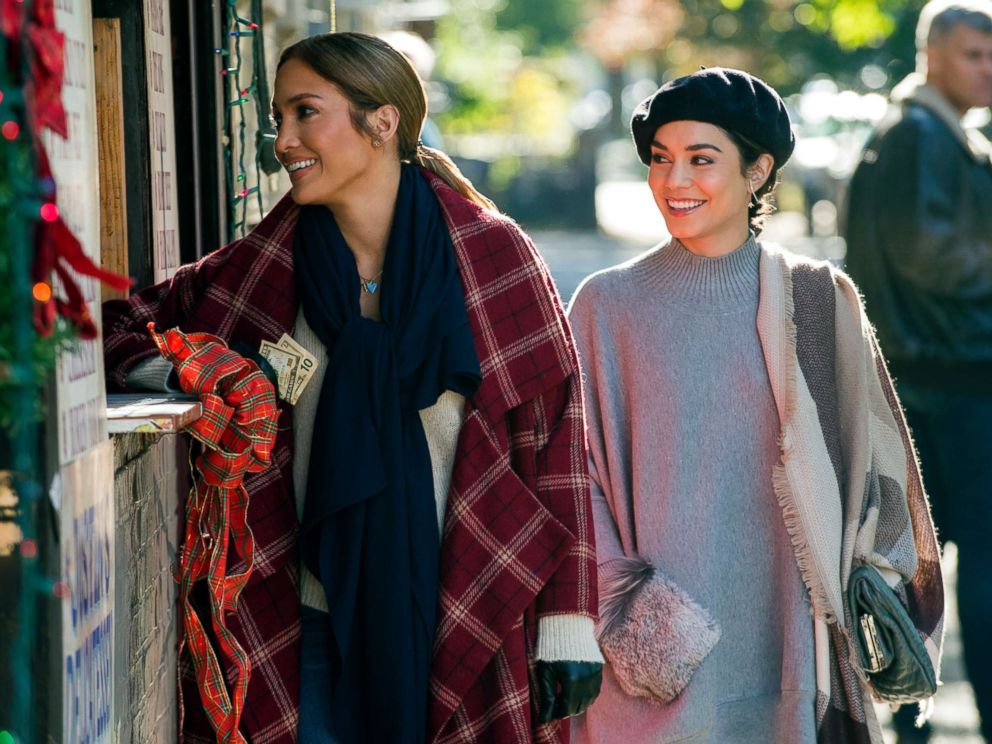 "She's a woman approaching 50. Her resume doesn't impress anybody. But she has the talent to do it. So with help, she gets somebody to embellish her resume and then gets hired by everybody, feeling a little guilty, but not that guilty. It's nice to see Jennifer Lopez take a part where she can also take a stand, make us laugh and make us think as well."
In theaters December 21, 2018
14. "Holmes & Watson"
Cast: Will Ferrell, John C. Reilly, Ralph Fiennes, Hugh Laurie, Kelly Macdonald, Rebecca Hall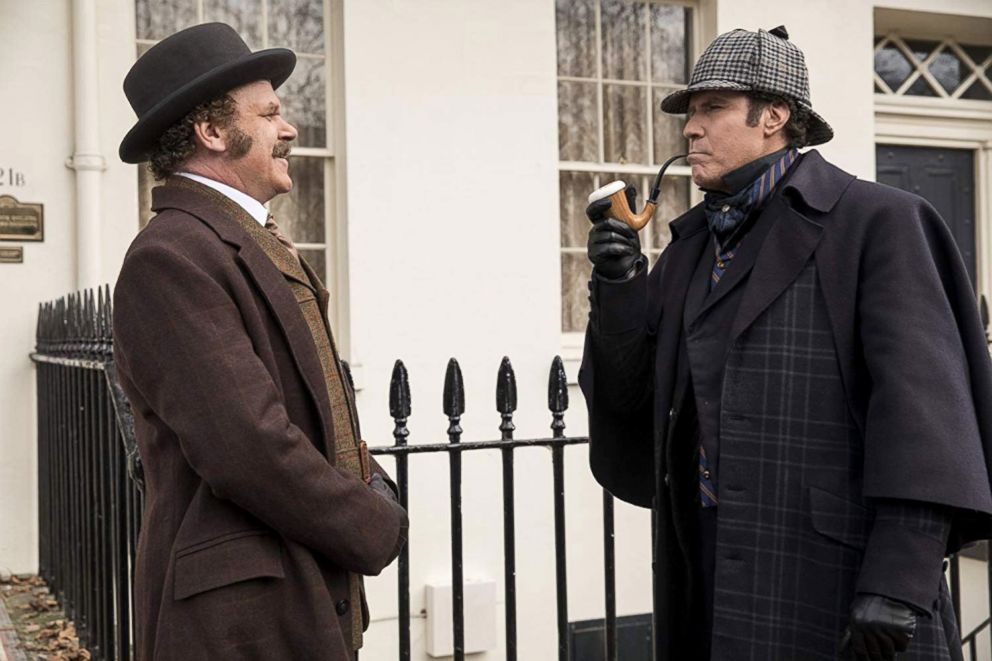 "Holmes is Will Ferrell. Dr. Watson is John C. Reilly. I'm there," Travers' said. "Whatever's going to happen is not going to be like any Holmes and Watson we've ever seen before. "
In theaters December 21, 2018
15. "Stan & Ollie"
Cast: Steve Coogan, John C. Reilly, Shirley Henderson, Nina Arianda, Danny Huston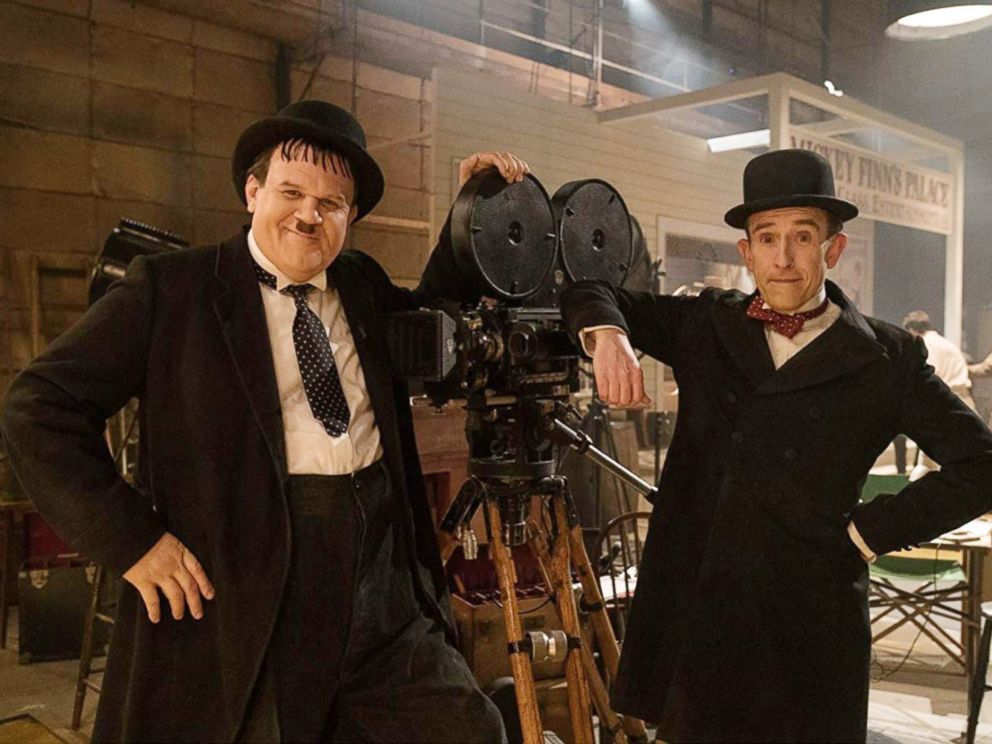 "If people loved the movies of Stan Laurel and Oliver Hardy, and who didn't, they're now going to see John C. Reilly play Oliver Hardy and Steve Coogan play Stan Laurel. And we're going to see them at the end of their career. But we're going to see what about them always makes us laugh. It's timeless comedy."
In theaters January 11, 2019
16. "The Favourite"
Cast: Emma Stone, Olivia Colman, Rachel Weisz, Nicholas Hoult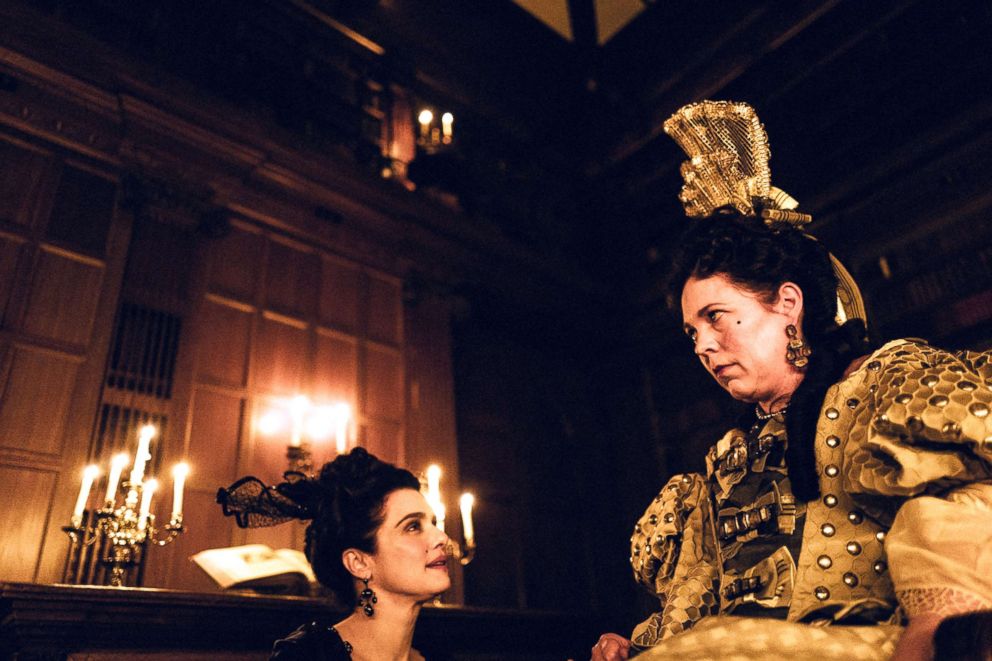 "The Favourite is a movie that's going to be up for Golden Globes, Academy Awards as best picture, but at it's heart, it's really satirically funny. It's about Queen Anne in the 18th Century who's just a little nuts and is played by Olivia Colman, who gives a total award caliber performance as this crazy queen," he said.
In theaters November 23, 2018
AWARD CALIBER
17. "The Mule"
Cast: Clint Eastwood, Taissa Farmiga, Bradley Cooper, Alison Eastwood, Lauren Fishburne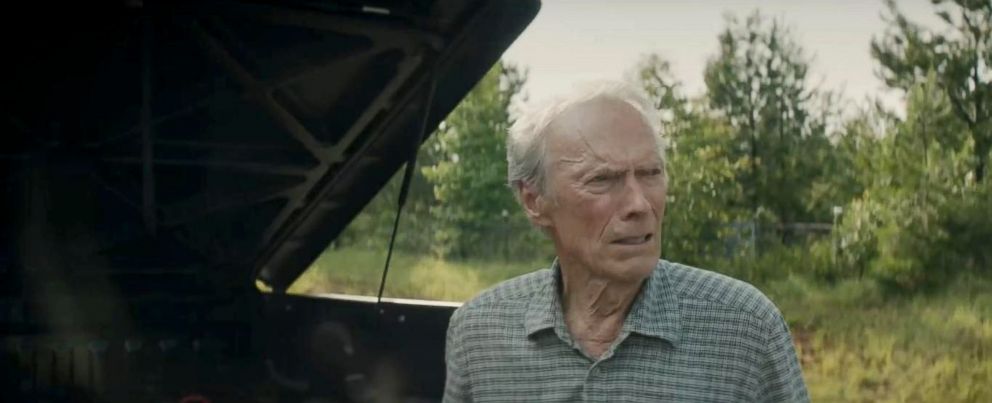 "This is a movie directed by Clint Eastwood and starring him, a true story of a 90-year-old man, which Clint is playing. He says this is his last performance ever, where he plays a mule for a drug cartel. I'm sold."
In theaters December 14, 2018
18. "Welcome to Marwen"
Cast: Steve Carell, Eiza Gonzalez, Janelle Monáe, Diane Kruger, Leslie Mann, Gwendoline Christie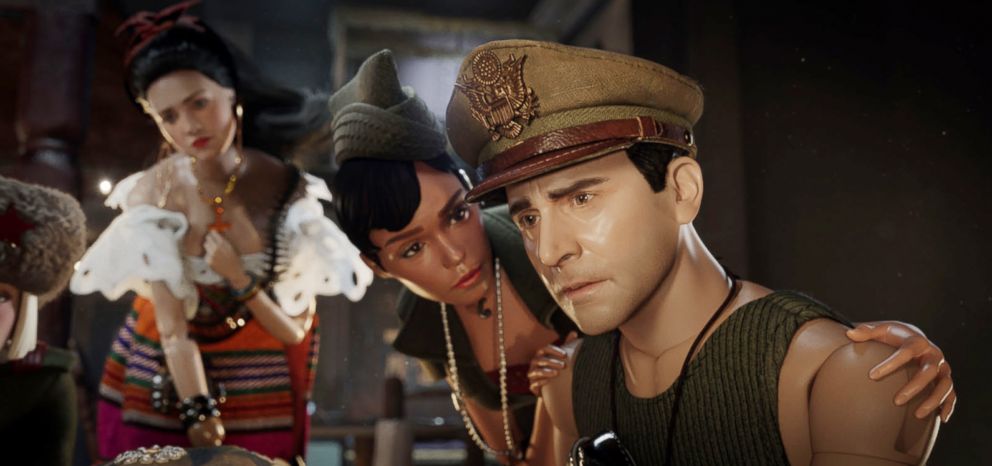 "Sounds like a comedy because Steve Carell stars in it, but his character has suffered a kind of home invasion, the worst kind of PTSD trauma, so he builds an army in his backyard. It's a kind of therapy for him. I trust Steve Carell to take us places that we don't see coming," said Travers.
In theaters December 21, 2018
19. "Destroyer"
Cast: Nicole Kidman, Sebastian Stan, Tatiana Maslany, Jade Pettyjohn, Toby Kebbell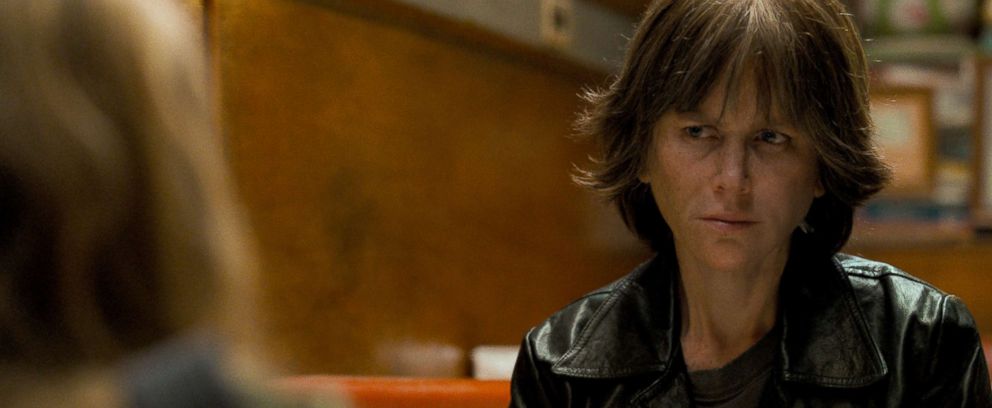 Travers said, "You wanna talk about transformations in actresses, look at Nicole Kidman in "Destroyer." She plays an LA cop who likes like four miles of torn up road. This is not the glamorous Nicole Kidman that we've seen before. This is a woman at the end of her rope. And she is going to solve the one crime that's been haunting her forever. This is the kind of thing that says give me an Oscar right away."
In theaters December 25, 2018
20. "If Beale Street Could Talk"
Cast: Stephan James, Dave Franco, Pedro Pascal, Regina Kig, Ed Skrein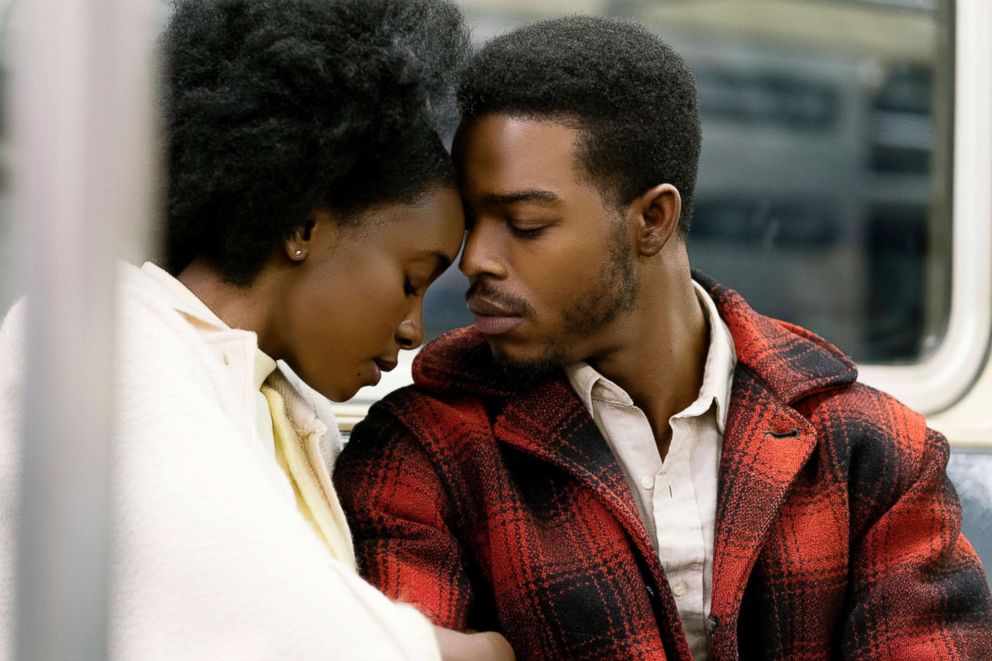 "Here he (director Barry Jenkins) takes on a novel by James Baldwin, that is basically set in New York, not Beale Street, because Beale Street is in the mind. It's what you want out of love. And it's about a couple that society won't really let be happy. What we're seeing in this is something elemental and essential. This is one you've gotta put on your don't miss list," he said.
In theaters January 25, 2019
21. "Roma"
Cast: Marina De Tavira, Yalitza Aparicio, Daniela Demesa, Carlos Peralta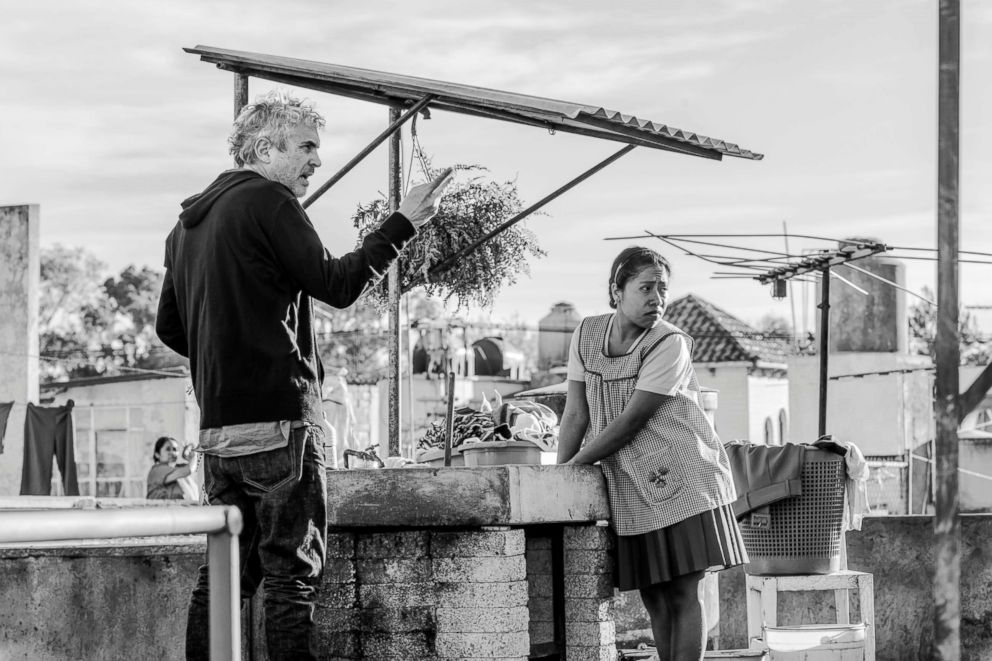 "We have what to me might be the best picture you'll see anytime this year, and it's a Netflix movie. This movie is called "Roma." It is written and directed by Alfonso Cuaron who won the directing Oscar for "Gravity" with Sandra Bullock. But here he's doing a movie in black in white set in Mexico City and it's about him growing up in this suburb," Travers said, "raised by the nanny and housekeeper, people who give him more love than he can get from his actual family. You see this movie, you laugh, you weep and you say, how could anybody have done anything this wonderful, this unexpected?"
In theaters December 14, 2018
22. "Mary Poppins Returns"
Cast: Emily Blunt, Dick Van Dyke, Meryl Streep, Angela Lansbury, Lin-Manuel Miranda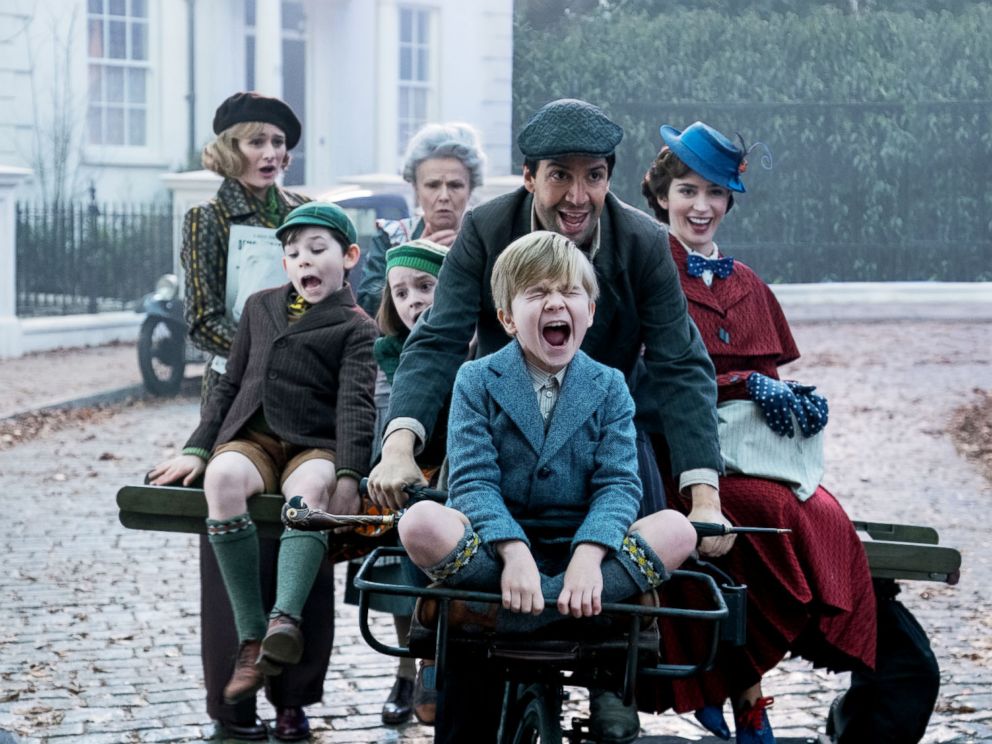 "This isn't a remake of Mary Poppins. It picks up with Mary Poppins 25 years later. I just think this movie has the potential to fire on all cylinders," Travers said.
In theaters December 19, 2018
'GMA' and ABC News are owned by parent company Disney.
Source: Read Full Article