The Duggar family became a source of national fascination when the TLC show based on their lives premiered in 2008. 17 Kids and Counting had to be renamed to 19 Kids and Counting when the Duggar parents, Jim Bob and Michelle, kept having more babies. Now they have 19 kids and 12 grandkids.
One of the reasons the Duggars became so popular was because they didn't act like so many other families do. As members of a strict form of Christianity called Independent Baptist, the Duggars don't watch popular shows or movies. They don't have Santa during Christmas (it's a holiday that's all about Jesus instead). Women never wear pants, kids are homeschooled, and children don't date, ever. Instead, they court one another and don't kiss until their wedding day.
But just because the Duggar kids had to follow their parents' rules while they were living at home, it doesn't mean they still do. Plenty of Duggar kids have rebelled against the strict family protocol a time or two.
Read on to see who broke the rules and what shocking things they did.
1. Jill Duggar wore shorts and a tank top
Jill Duggar in shorts | derickdillard via Instagram
The women of the Duggar family wear long skirts and dresses exclusively. That's why fans were so surprised when Jill's husband posted a picture of her – in shorts!
Apparently, Jill's husband Derek Dillard is fine with it, so Jill chose to branch out her apparel choices despite what her father might think. The shorts were knee length at least, but they were still a far cry from the modest, loose long sleeved dresses she wore growing up.
2. Jill Duggar wore a nose ring
Jill Duggar's nose ring | jillmdillard via Instagram
It's not too surprising that body piercing is frowned upon in the Duggar household. That's why fans could not stop talking about it when Jill Duggar showed up to an event wearing a small nose ring.
But the break from tradition wasn't that rebellious. Jill probably pierced her nose as a way to help reduce the pain of childbirth.
3. Several Duggars used birth control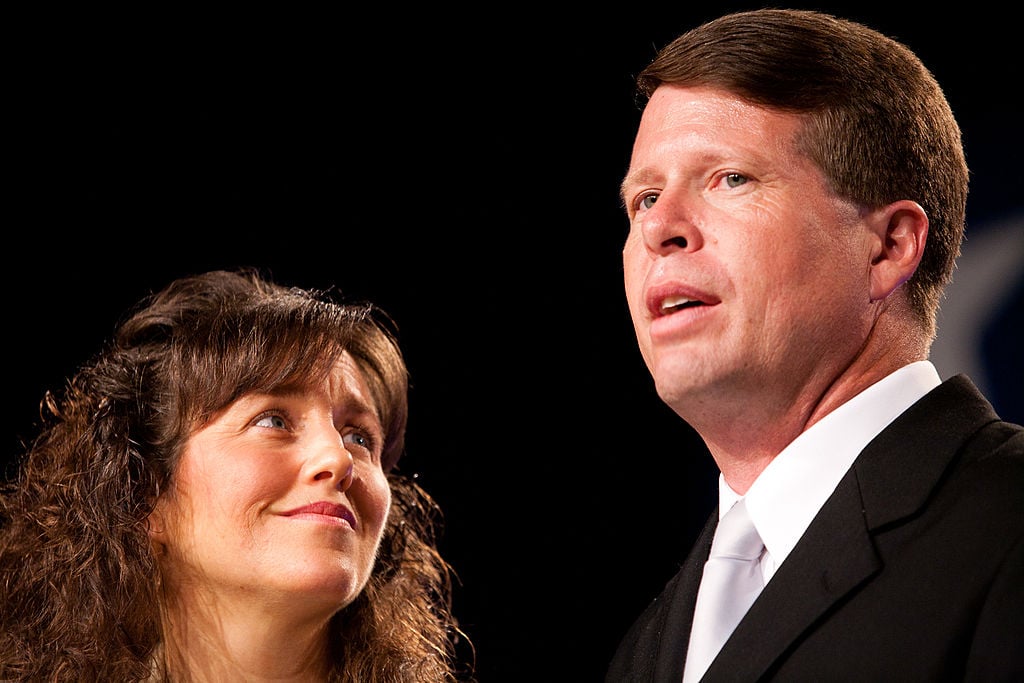 Michelle and Jim Bob Duggar | Brendan Hoffman/Getty Images
Using any form of birth control is a major no-no in the Duggar household. But you might be surprised to find that the family matriarch, Michelle Duggar, used birth control when she first got married (though she regrets it now).
Fans speculate that Jill used birth control too while she was traveling on missionary trips in El Salvador. This was during the Zika virus outbreak, so it would have been smart to prevent pregnancy at that time. Jill and her husband, Derick Dillard, never confirmed whether she was on birth control during that early point in their marriage.
Jinger Duggar didn't get pregnant until more than a year after she got married, which is not typical for the Duggars. They're usually pregnant within a few months! Fans think she either used birth control or struggled with infertility.
4. Joseph Duggar and his girlfriend traveled without a chaperone
Joseph Duggar | duggarfam via Instagram
The Duggars are very strict about unwed couples requiring a chaperone for any excursion. Overnight trips together? Those are out of the question.
But the family bent the rules a little bit when Joseph Duggar and the woman he was courting, Kendra Caldwell, requested to go on a mission trip to Panama. Perhaps they allowed the breach in the protocol because the trip was church-focused and other adults would be there. But the fact remains that it technically wasn't allowed.
5. Derick Dillard got caught dancing
Derick Dillard and wife Jill Duggar | Derick Dillard via Instagram
In the Duggar household, there is no such thing as listening to non-religious music, and dancing is also forbidden. But a video surfaced that showed Derick Dillard, the husband of Jill Duggar, dancing around a bonfire at what appeared to be a wild party. How very un-Duggar-like of him.
6. Jinger couldn't keep her hands off of Jeremy Vuolo
Jinger and Jeremy | Jinger Duggar via Instagram
The no-touching before marriage rule is probably one of the hardest to follow. Jinger doesn't typically break the rules in her family, but when asked if she gave in to temptation during courtship with her future husband Jeremy, she acted coy and admitted she may have "broken a rule or two."
No doubt that involved lesser offenses such as holding hands or hugging, but it's still breaking the rules.
7. Josh Duggar told dirty jokes
Josh Duggar | duggarfam viaInstagram
Josh Duggar has broken plenty of rules and possibly even a few laws. The sexual molestation charges against him along with the Ashley Madison infidelity scandal are the reason the show 19 Kids and Counting got canceled.
But in a creepy foreshadowing, there's a video of Josh telling inappropriate jokes, too. When someone said something about Josh attending a double date with his sisters, he said, "Well, we are from Arkansas." This is especially icky since four of his sisters accused Josh of molesting them.
8. Jessa Duggar had secret conversations with Ben Seewald
Jessa Duggar with her husband, Ben Seewald | Jessa Seewald via Instagram
So many Duggars rebel against the chaperone rule. Jessa Duggar ditched her chaperone to have private phone conversations with Ben while they were courting, though she insists they were completely innocent. The couple also got caught holding hands and even hugging before they got married.
Scandalous!
9. Amy Duggar wore a bikini
Amy Duggar | kingdillpickle via Instagram
Ok, so she's not technically the offspring of Jim Bob and Michelle Duggar, but she does share their name and their bloodline. Amy is their niece (she's the daughter of Jim Bob's sister, Deanna).
That's why it was so shocking when the Duggar relation posed on Instagram wearing a bikini, which is completely against Duggar family rules in every way possible. There are rumors that Amy and her family had a falling out, so maybe that's part of it.
Amy talked to ET about the photos, which she posted while honeymooning with her husband.  "It's a relief," she said. "It feels like the stress is gone. I don't have to be perfect anymore. I don't have to worry about wearing long skirts. And I got to marry my best friend!"
10. They let their children near guns
Michelle Duggar, Jordyn Duggar, Josie Duggar | duggarfam via Instagram
The Duggar family believes in the right to bear arms and makes no secret of having firearms in the house. But they've always said the guns are handled safely and kept away from children. That's why fans were shocked to discover a photo of 5-year-old Josie playing near an unsecured gun while the Duggars were on vacation in Texas.
11. Josh Duggar admitted to watching porn
Josh Duggar | annaduggar via Instagram
The family bad boy Josh Duggar admitted that he was "the biggest hypocrite ever" for viewing pornographic videos. The habit is common enough in America, but not for Duggar family members, who hold themselves to a different standard.
Josh said: "While espousing faith and family values, I have secretly over the last several years been viewing [adult films] on the internet and this became a secret addiction and I became unfaithful to my wife."
12. Amy had sex before marriage
Amy Duggar | kingdillpickle via Instagram
The rules in Amy Duggar's family were just as strict as the ones in her Uncle Jim Bob's household. But that didn't stop the rebellious Duggar from breaking the rules and having sex before her wedding day.
The interesting part is that she and her husband waited until they were married to have sex, but the fact remains that she was not a virgin on her wedding day.
13. Josh Duggar was investigated on molestation charges
Josh Duggar | annaduggar via Instagram
Breaking Duggar family rules is one thing – breaking the law is another. Five girls came forward accusing the eldest Duggar son, Josh, of molesting them starting back in 2002. Church elders recommended treatment for sex addiction. The resulting media circus and rightful disdain toward the oldest Duggar son got the show canceled despite its popularity.
14. Amy got a tattoo
Amy Duggar's tattoo | amyrachelleking via Instagram
It's true – Amy Duggar is a wild one, at least by Duggar standards. She and her husband broke so many rules when they chose to get inked and tattoo the phrase "rest in the storm" on their arms. She and her husband identify as Christian, but they aren't as strict as their famous Duggar relatives.
15. Josh Duggar cheated on his wife
Josh Duggar and family | annaduggar via Instagram
Infidelity is one of the worst things a Duggar can do, but that didn't stop Josh Duggar from signing up for an account with Ashley Madison – a notorious website meant for having affairs – and having extramarital affairs.
In a statement, Josh said, "I am so ashamed of the double life that I have been living and am grieved for the hurt, pain and disgrace my sin has caused my wife and family, and most of all Jesus and all those who profess faith in Him."
Despite the infidelity, Josh's wife Anna chose to stay with her husband. The two have five children together.
Source: Read Full Article