No matter which home renovation project you have in mind, inevitably the same concern probably comes to mind:  it's going to be expensive. One Houzz survey found that people are spending more money on renovations, tackling more projects at once, and increasing their credit card usage to pay for it all. What's a bargain shopper supposed to do about it?
But wait! Home renovations don't have to cost a lot of money. In fact, there are several cost-cutting measures you can take that are guaranteed to save you a ton of money on renovating. And in the end, you'll still enjoy a beautiful, professional looking room that you'll love to show off.
Ahead, check out some of the best money-saving advice that will help you pay less for home renovations.
1. Be your own contractor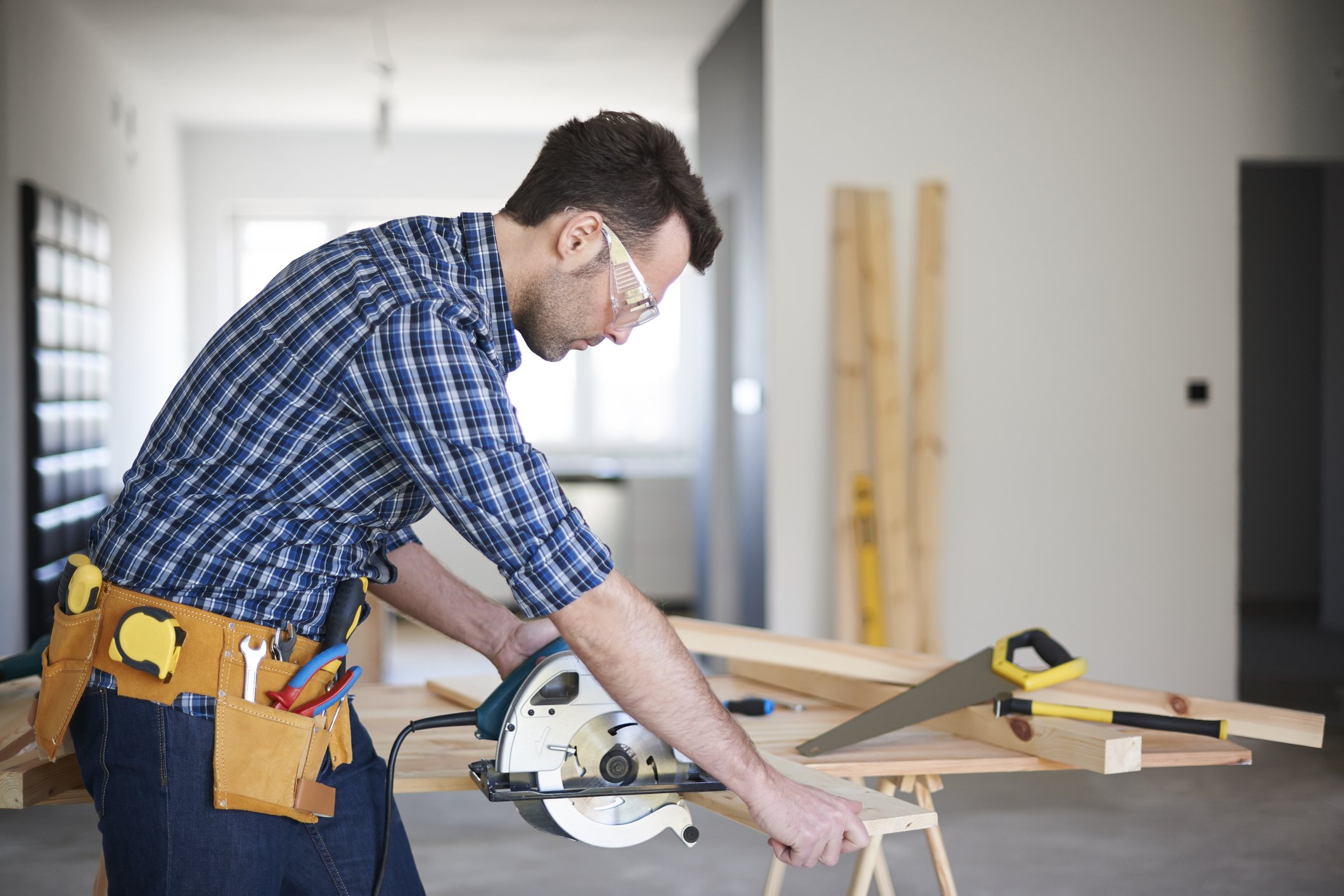 Contractor | gpointstudio/iStock/Getty Images
One of the priciest spends for any remodel project is the labor. Hiring a contractor might be necessary for a whole house renovation, but if you're only tackling one or two rooms then it may be possible to plan out the work yourself. Hiring subcontractors yourself may take you extra time, but the cost savings will be well worth it.
Obviously doing the projects yourself will save the most money. But even becoming project manager and hiring your own specific subcontractors will help you pay less overall.
2. Forget overpriced cabinets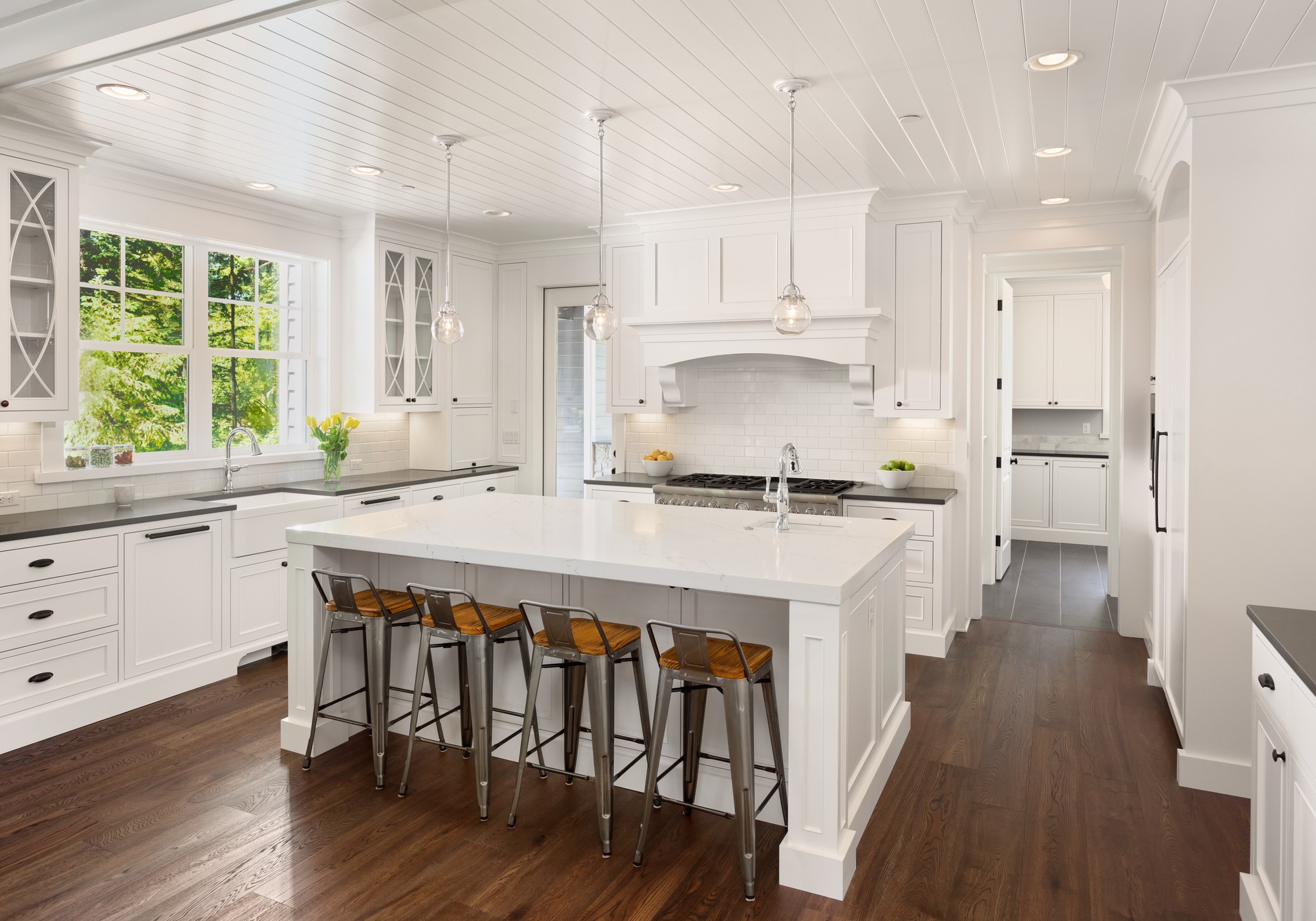 Kitchen | hikesterson/Getty Images
Renovating a kitchen? Then you can expect to spend thousands of dollars on cabinetry. Installing new cabinets in a kitchen usually eats up a giant portion of the budget – but it doesn't have to.
Some money-saving ideas for cabinets include refurbishing existing cabinets, skipping upper cabinets and installing open shelving instead, and checking out discount retailers like Ikea for cheaper options. Blending high priced and low priced finds can look cohesive if you know how to do it.
3. Always check the scratch and dent section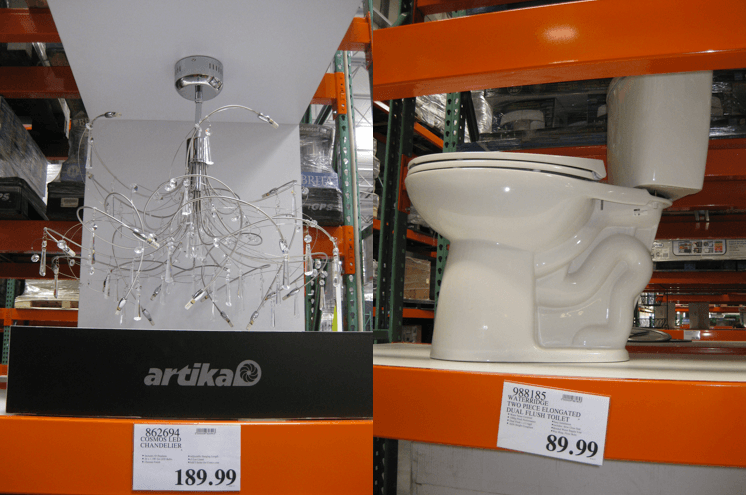 Costco | The Cheat Sheet
People return things for the craziest reasons. Always check the store you're shopping at for their discount section, which might have like-new items for a fraction of the price. You can also score some great deals on floor models for pricey needs like appliances, vanities, lighting, and more.
4. Know when to shop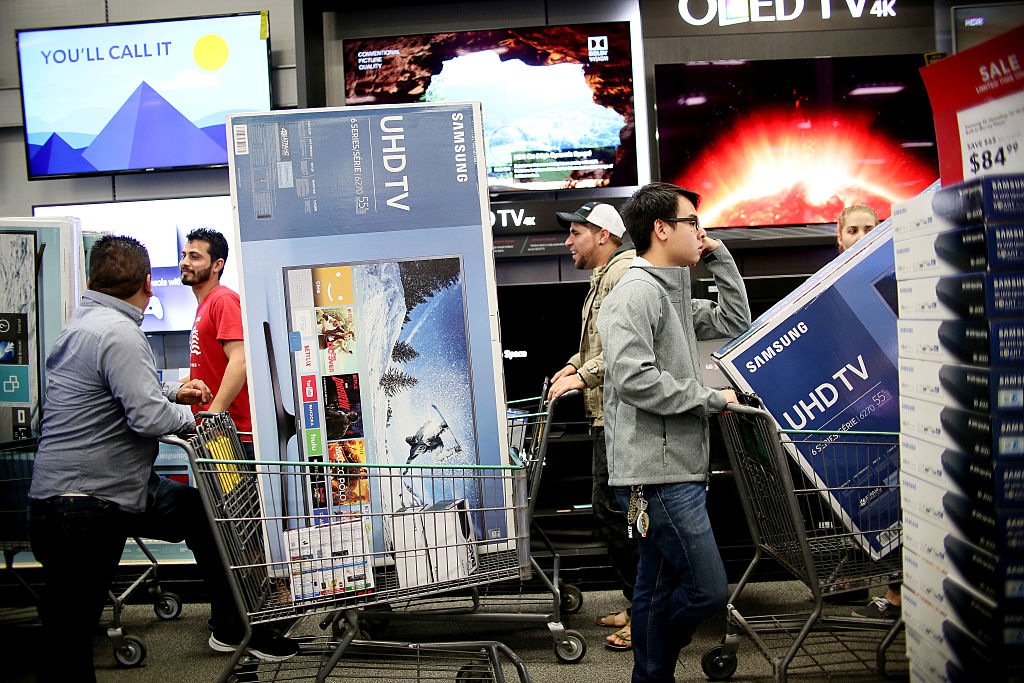 Shoppers buy electronic items during Black Friday sales | Sandy Huffaker/AFP/Getty Images
Planning a remodel right before a holiday? You may want to wait a few weeks before making any purchases. Retailers often run sales that coincide with major holidays like Labor Day, Memorial Day, and Black Friday. Waiting to purchase that item you have your eye on could save you hundreds of dollars.
5. Keep what you have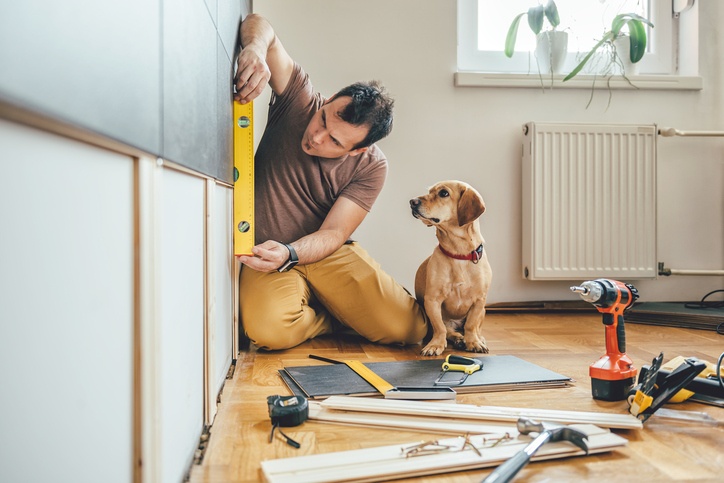 Home renovation project | Kerkez/iStock/Getty Images
It can be so tempting to rip everything out and start from scratch. But is that really necessary?
If you have ugly cabinets but they're solid wood, refacing and painting costs so much less than buying new ones. Take a good, hard look at what you have and what you could potentially keep with a little refurbishing.
6. Be flexible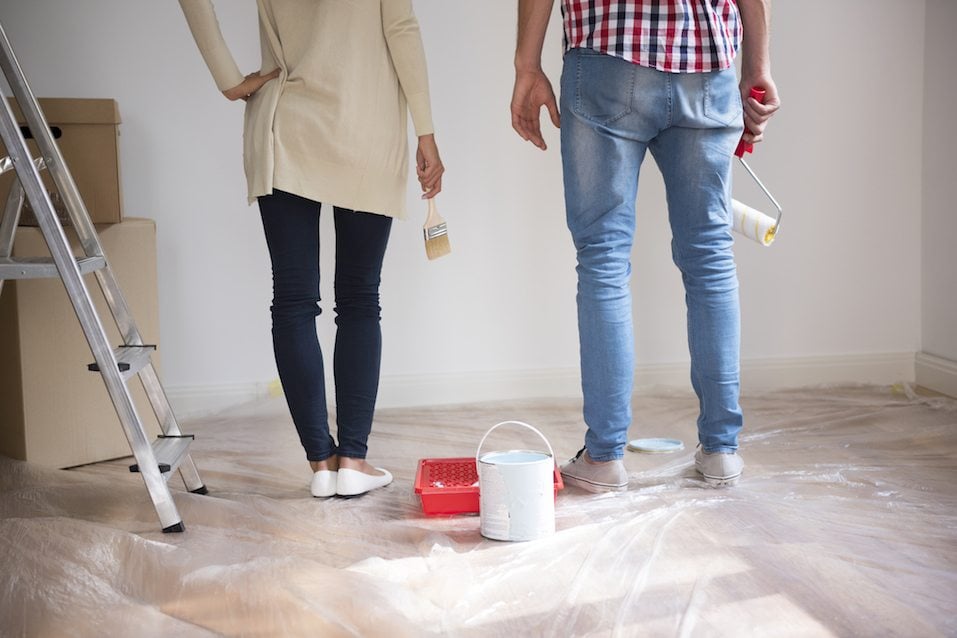 Renovation | gpointstudio/iStock/Getty Images
Unexpected things are bound to come up over the course of a renovation and it's important to roll with the punches. If fixtures wind up costing more than expected, it may mean you need to cut your flooring budget to make up for it. Planning is vital, but flexibility is important, too.
7. Discover Amazon Warehouse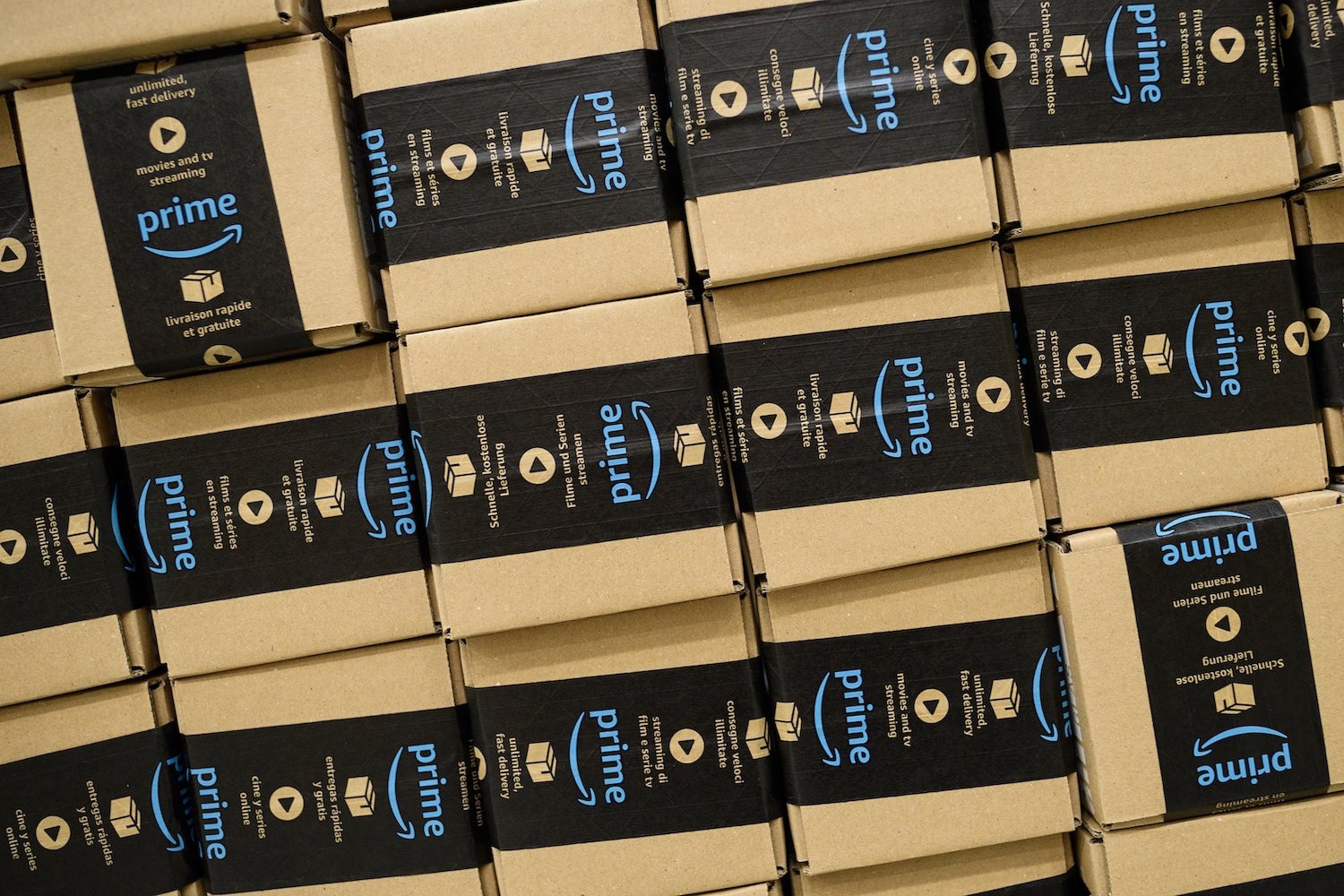 Packaged Amazon Prime items | Leon Neal/Getty Images
Psst… have you been shopping on Amazon Warehouse? If not, it's time to check it out. This little-known section of the website offers refurbished or repackaged items from third-party sellers for a fraction of the price. Sure, it's a little bit of a gamble – but you'll save so much money you won't care.
8. Do comparison shopping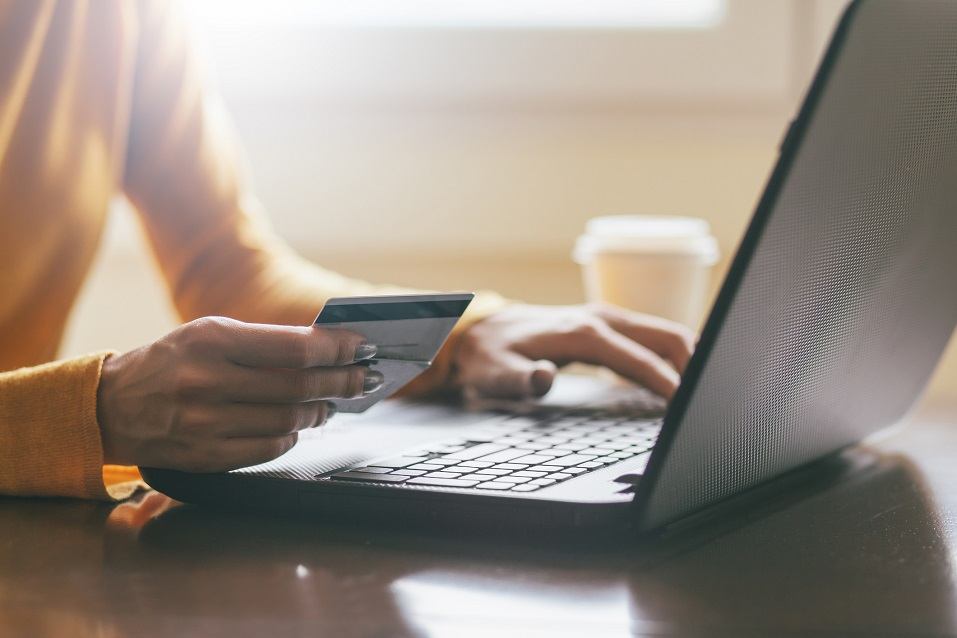 Online shopping | iStock.com/Popartic
Probably the most obvious thing you can do to save money on home renovations is shop around. Now in the digital age, it's easier than ever and doesn't have to take a lot of time.
Download a barcode scanner on your phone and use it to make sure you're getting the best price on whatever you're buying. You don't have to run all over town – just shop smarter.
9. Get contractor pricing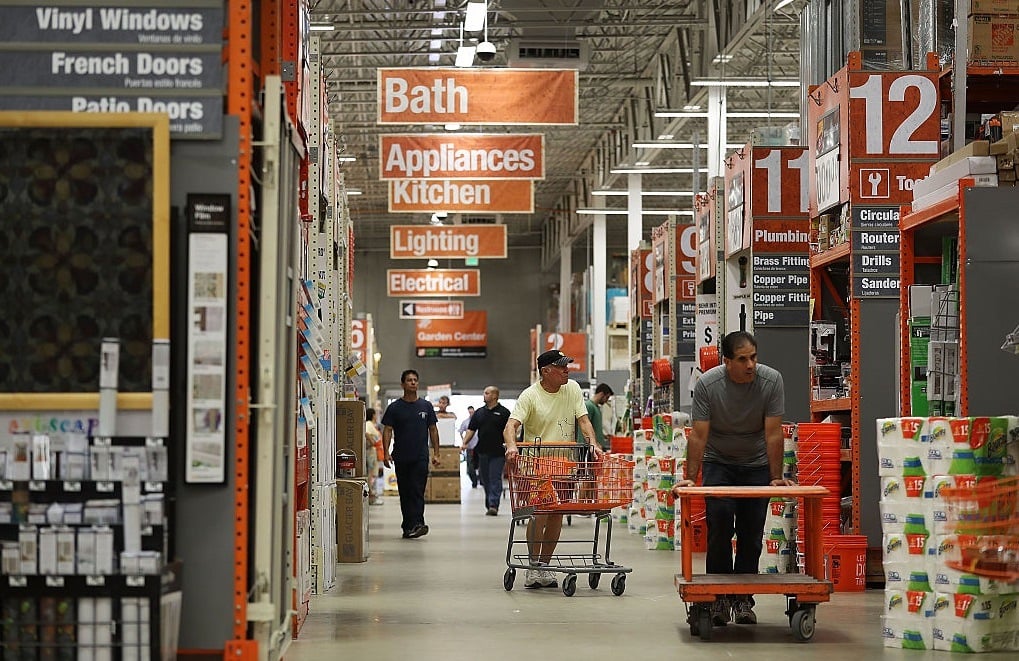 Home Depot | Joe Raedle/Getty Images
Contractors enjoy discounts at most stores and there's no reason you can't get those lower prices, too. Either hook up with a contractor friend for your shopping excursion or have your subcontractors make the purchases for you. Having someone else buy the materials may require a little coordination, but it'll save you some cash.
10. Customize big box finds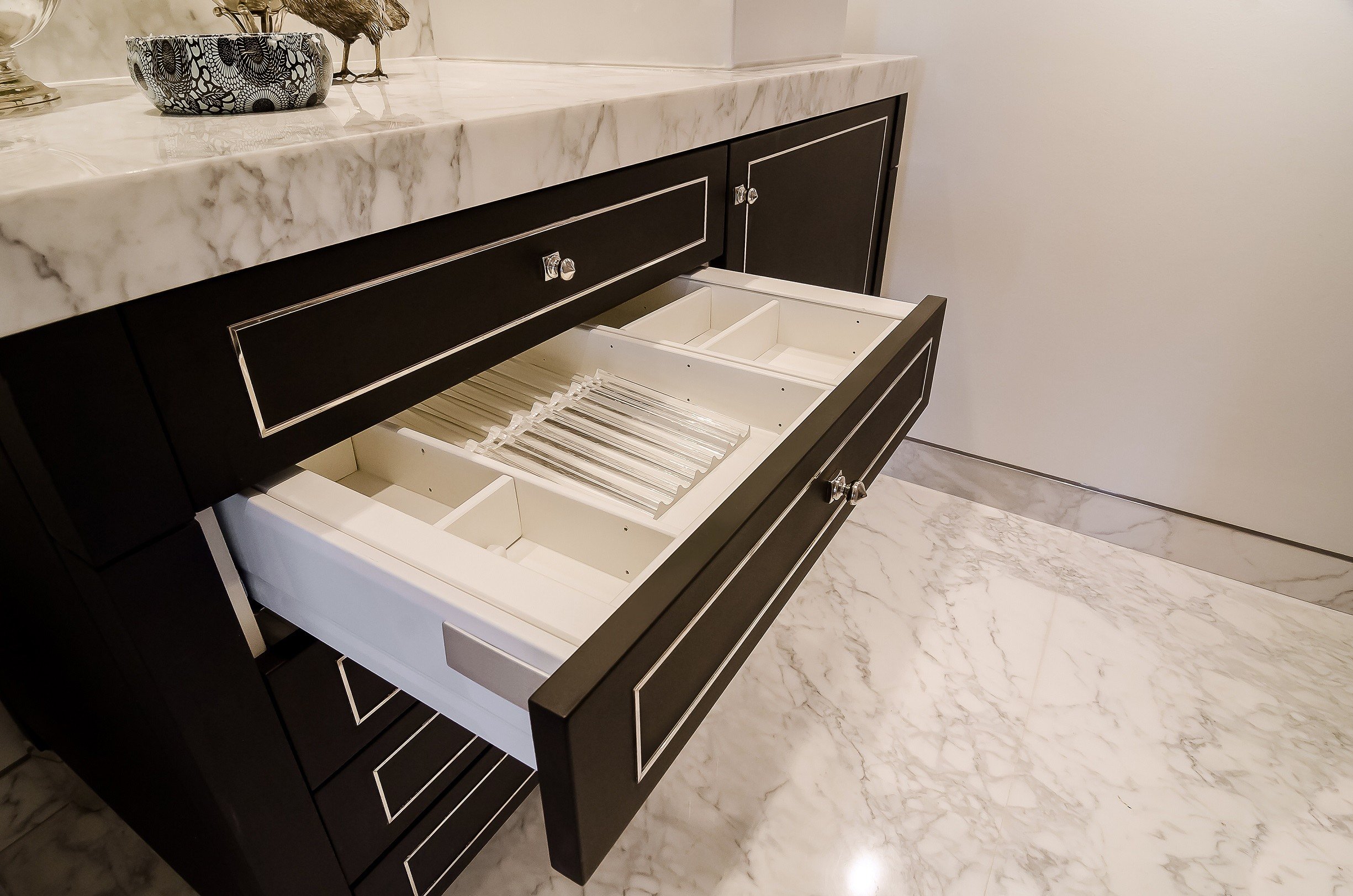 Bathroom drawer | fourthreaction/iStock/Getty Images
Some people may turn their noses up at the thought of shopping for remodeling materials at big box stores, especially if they want their renovation to feel "special." But oftentimes you'll find fantastic pricing at places like Lowe's or Home Depot.
Allocate some of your budget to customizing those items by turning them into built-ins, replacing the hardware, or switching out other details to get the custom look you crave.
11. Find your middle ground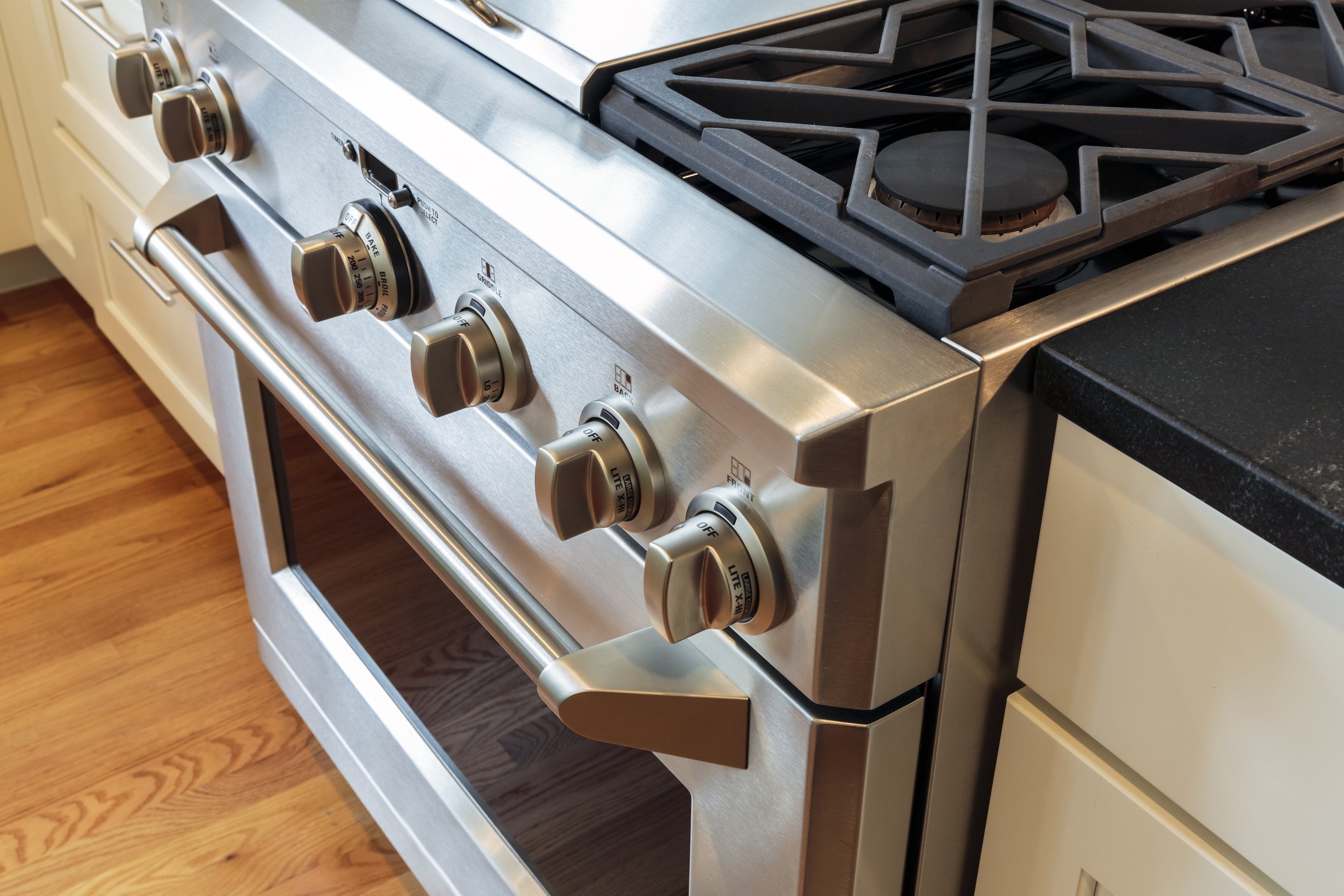 Stove | dpproductions/Getty Images
Committing to an entirely high-end renovation means you'll have to spend a whole lot of cash. Meanwhile, always opting for the cheapest of everything might make you wonder why you bothered undertaking a renovation in the first place.
The best thing is to find a middle ground and be realistic for your lifestyle. Hate cooking and mostly order takeout? Then forget buying that top of the line stove and oven. But if you cook meals from scratch every day, spending more on a stove will be worth it. You get the idea.
12. Ask for what you want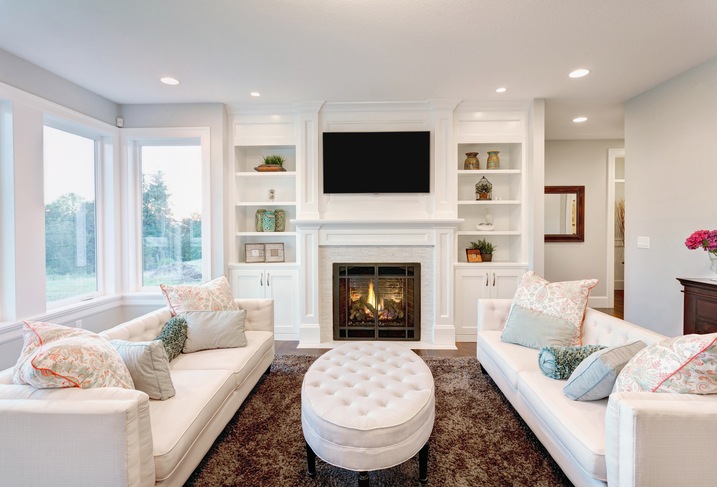 TV above fireplace | hikesterson/iStock/Getty Images
If you have a very specific request, like a walk in pantry, but your budget doesn't allow for it, try speaking to your subcontractors or other professionals about what you're picturing. Remember, they're the experts. They may have a solution that fits into your budget that you never thought of.
13. Check thrift stores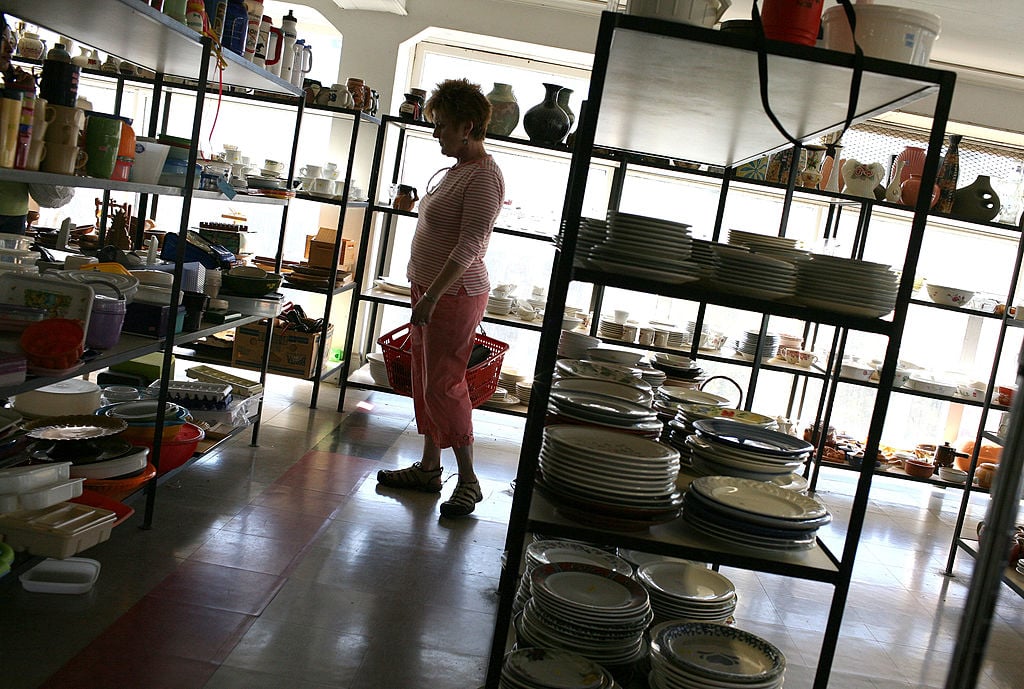 Thrift store | Justin Sullivan/Getty Images
Thrift stores are such a smart place to look for items to use for your home renovation. Check your local listings to see if you have any home renovation specific thrift or resale stores such as Habitat for Humanity ReStores. You can save money on like-new items and still get exactly what you want.
14. Source from other rooms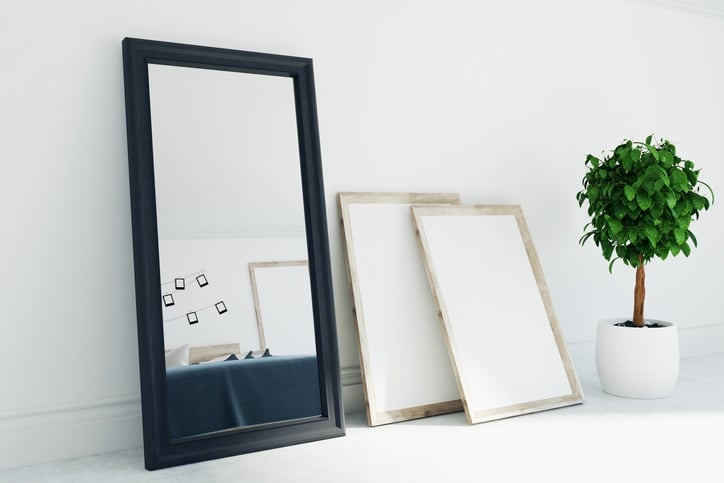 Mirror in living room | ismagilov/iStock/Getty Images
One of the best ways to save money on a renovation? Use what you have. It's literally free.
Instead of spending hundreds on a new mirror, grab the one out of your rarely used guest room. Or dig that old bookcase out of storage and refinish it to create a faux built in. Going through your inventory before you go shopping could save you money and cut down on clutter, too.
15. Overestimate the budget

Renovation | bombaert/iStock/Getty Images
No matter how many cost-saving measures you take, it's almost inevitable that you'll spend more money than you intended. When you're planning your budget, try to overestimate expenses rather than assume you'll save money. Then you'll just be pleasantly surprised when you come in under budget.
Source: Read Full Article