What do you think about couples who match or coordinate their outfits? Super corny? Well, I have a confession: My partner and I have a few matching outfits. Hey! Don't judge me, we only do it in Disneyland. I figure if you can't match in the happiest place on earth, where can you? But I really drew the line there. That is until I noticed all of Prince William and Kate Middleton in matching outfits and it was a game changer. Everything I thought I knew about couples who coordinate went out the window, because these royals know how to twin and keep it chic. No seriously, their matching style is the next level of couples goals. And while they aren't the only royal couple to coordinate their outfits, they know how to do it in a way that looks effortless while visually reinforcing the fact that two are a pair.
Don't believe me? Well, take a look at Cambridges coordinating over the years and see if you don't find yourself thinking just maybe you'd like to start adopting their adorable style. I won't judge you, because honestly, after looking at all of the photos of William and Kate being adorable in matching outfits, I am feeling the exact same way.
1

They matched practically from the very beginning.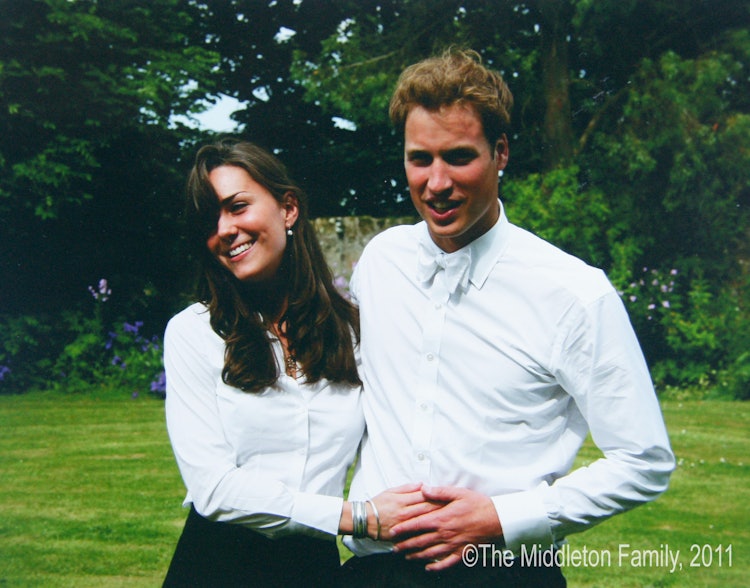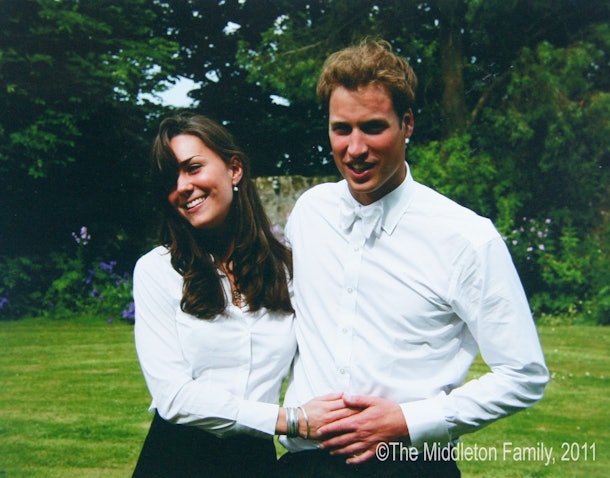 William and Kate started their adorable matching style early. Here they are pictured in matching white button-ups on the day of their graduation ceremony at St. Andrew's University back in June 2005.
2

Showing off that they are team in Canada.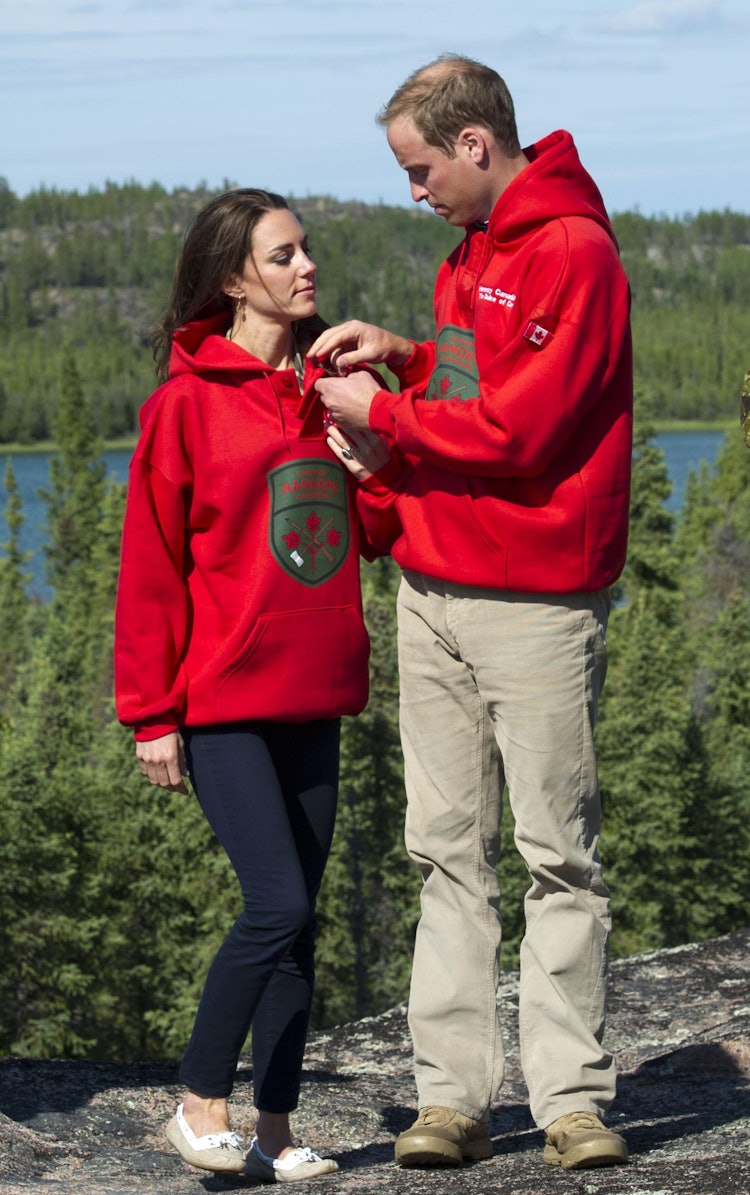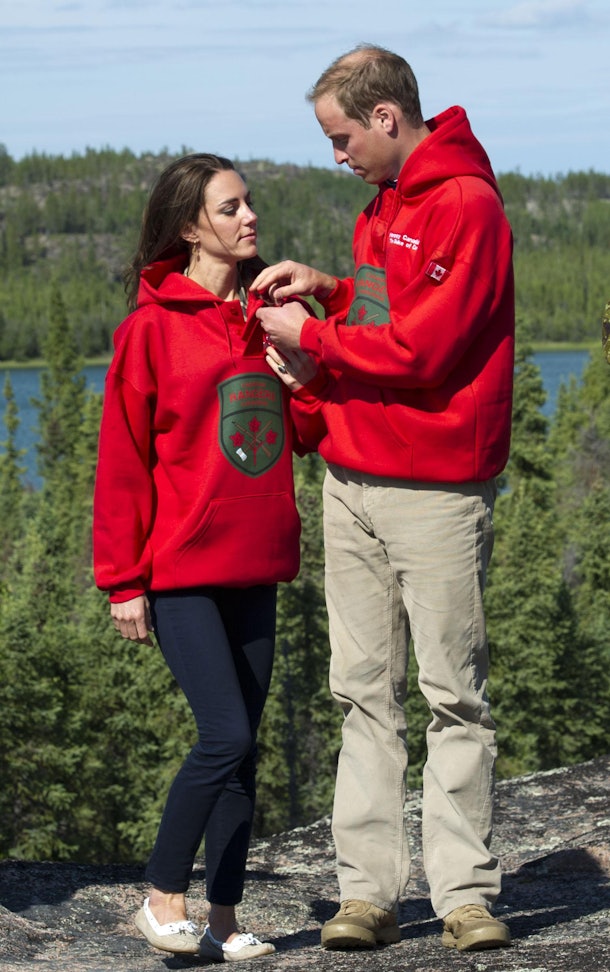 Shortly after the two were married in 2011, they went on their first joint overseas tour in North America. During their visit to Blackford Lake in Canada they took the opportunity to show some local support and get their twin on in matching Rangers jerseys.
3

A vision in orange.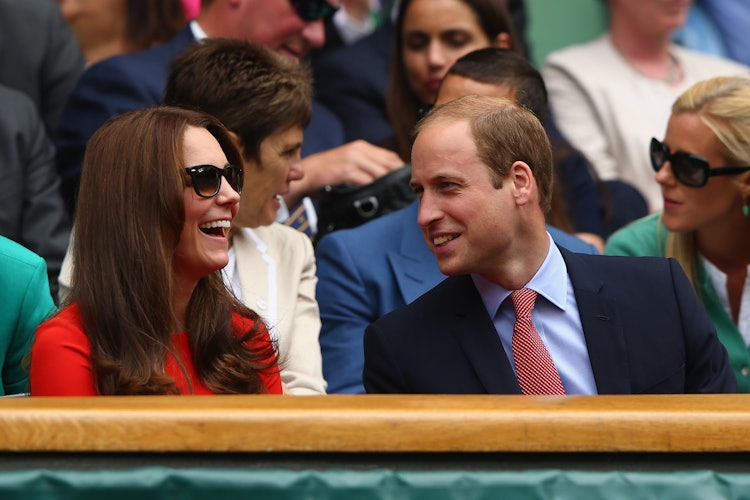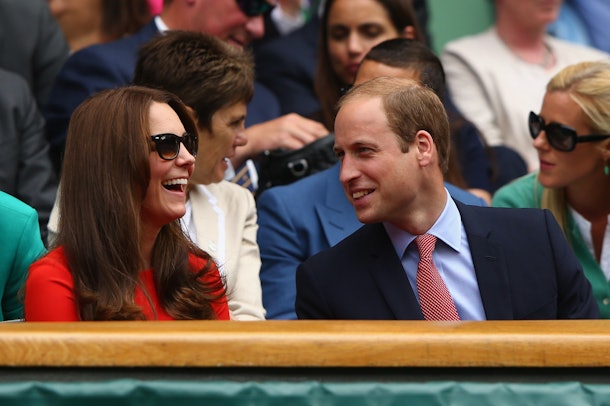 Photographed here attending Wimbledon in July 2015, William and Kate opted for a more subtle match with the color of her dress coordinating with his tie. So cute!
4

They're a couple — with the jackets to prove it.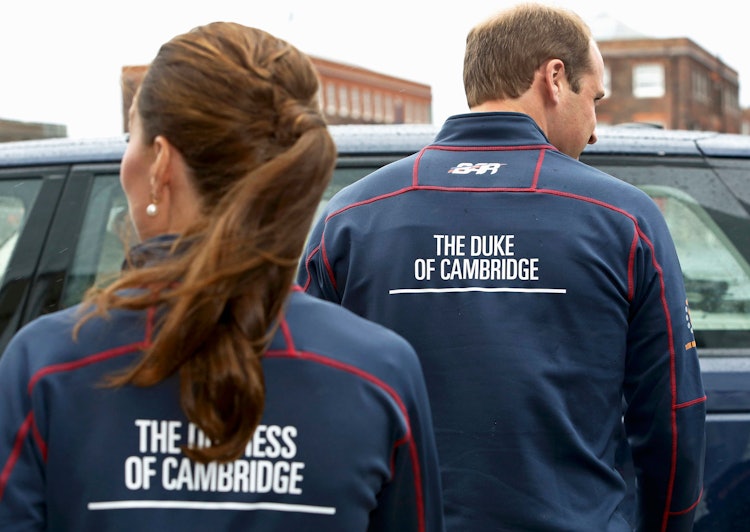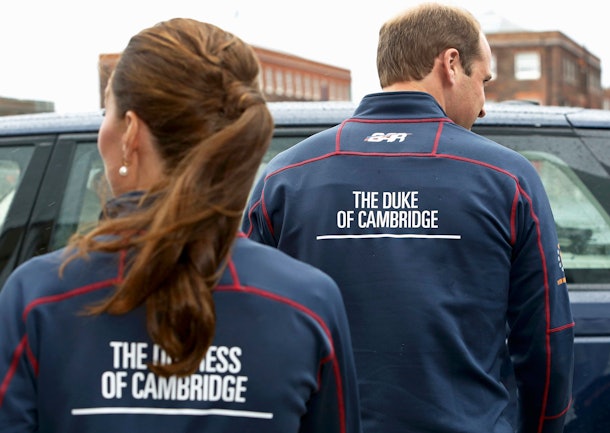 In July 2015, while attending the America's Cup World Series Sailing races in Portsmouth England, William and Kate leveled up their royal couples goals by really getting into the team spirit with matching athletic wear, with their titles written on the back.
5

A glamorous duo in India.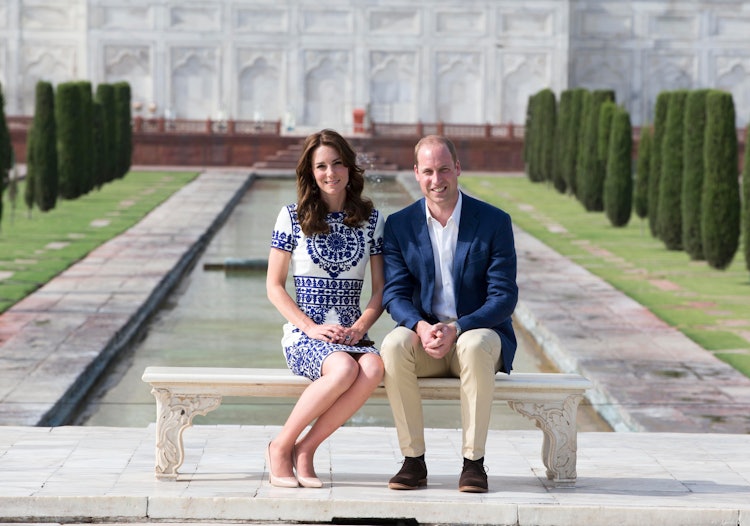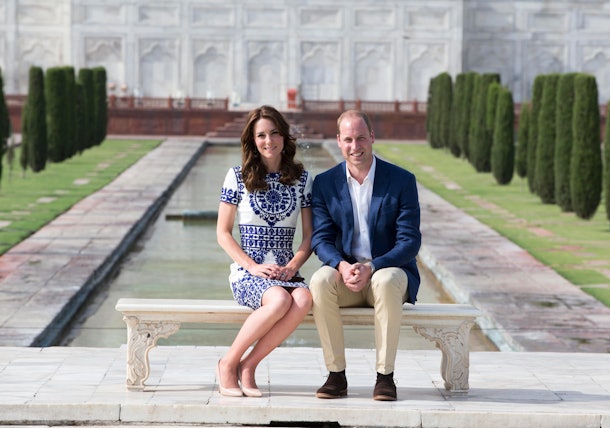 When the couple visited India in April 2016, they made a stop at the Taj Mahal. In addition to recreating a famous photo of William's mother Diana, they showed off their superior matching skills.
6. The Cambridges get the blues.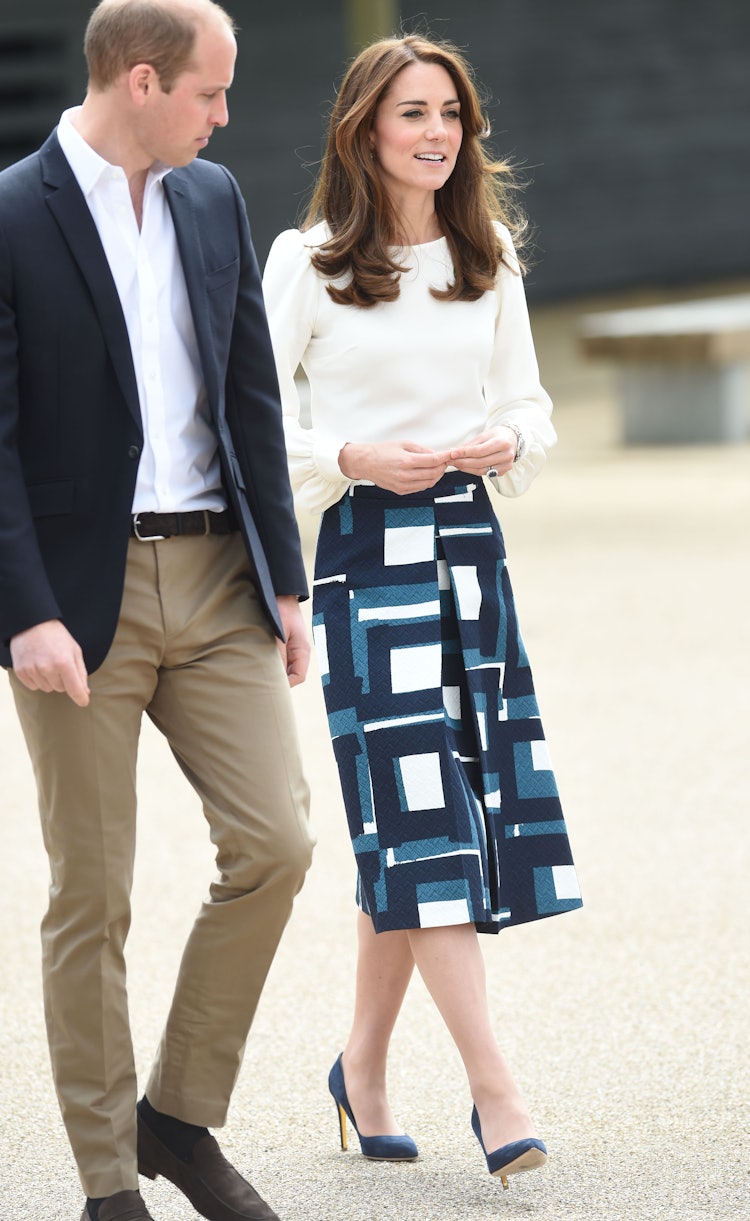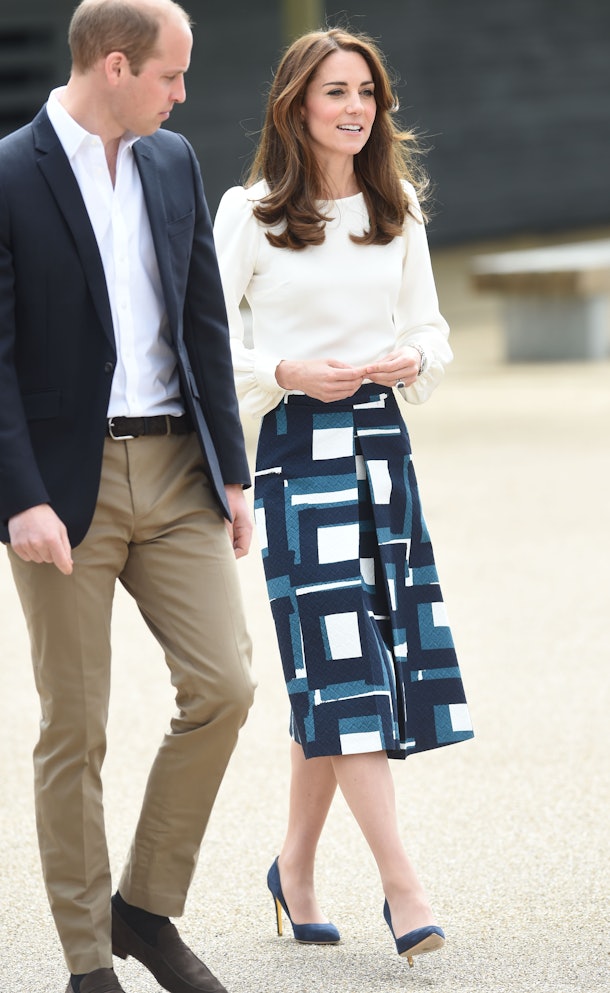 The couple created a stylish, unified front in coordinating blues and white when they attend the launched the mental health campaign "Heads Together" to kick off the of Mental Health Week in May 2016.
7

The couple coordinates their color blocking.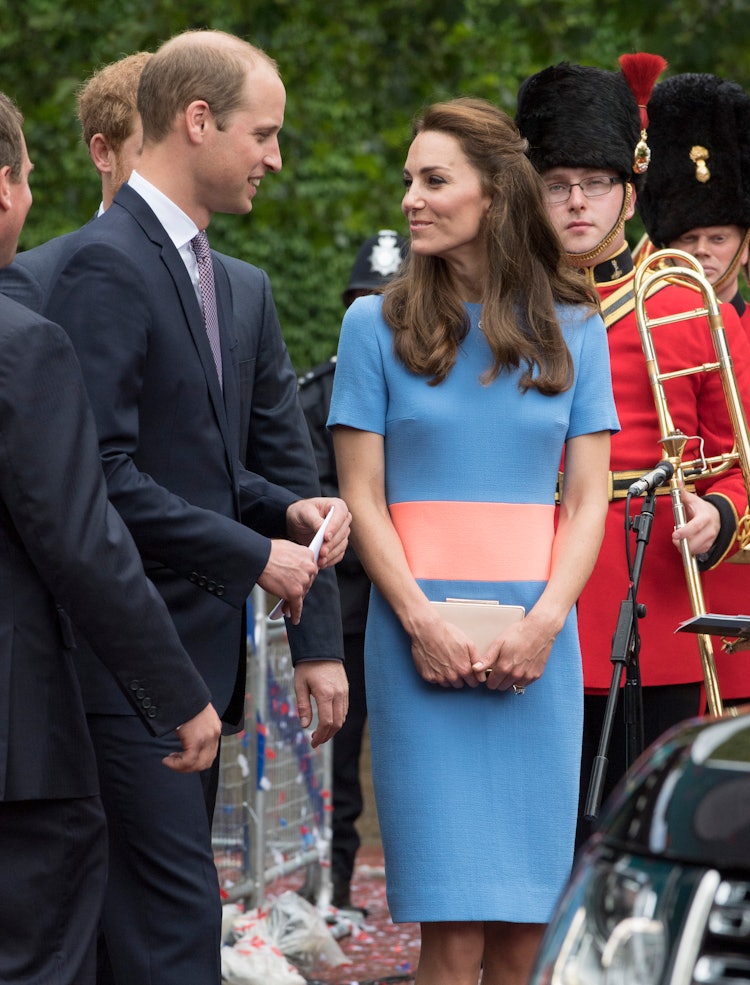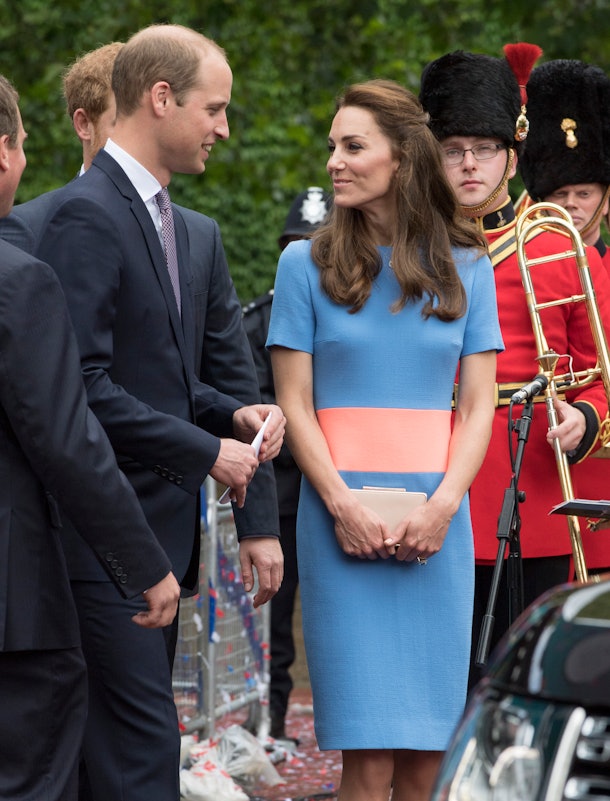 In this photo, taken in June 2016 at The Patron's lunch, William and Kate again matched her dress colors to his tie, creating a subtle but powerful appearance of unity.
8

The whole gang arrives in style.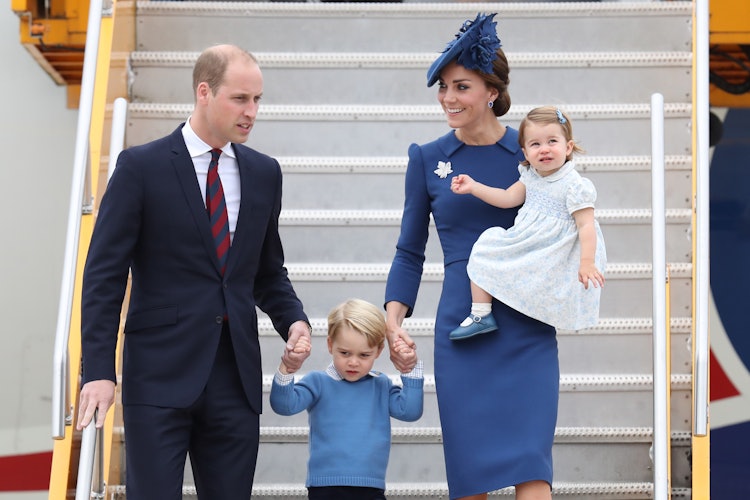 It's not just William and Kate who match, but the whole family is getting into the matching action in shades of complimentary blue as they arrive at the Victoria Airport in Canada in September 2016 .
And that hat. That. Hat. OK, moving on…
9

Having a blast at the London Marathon in April 2017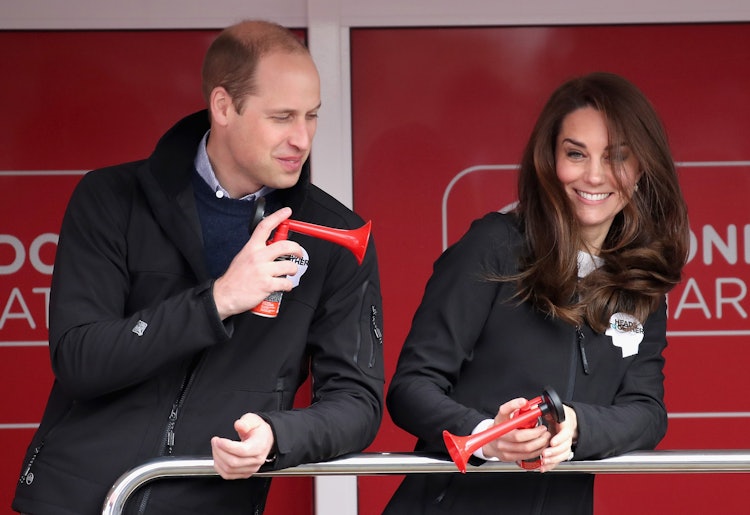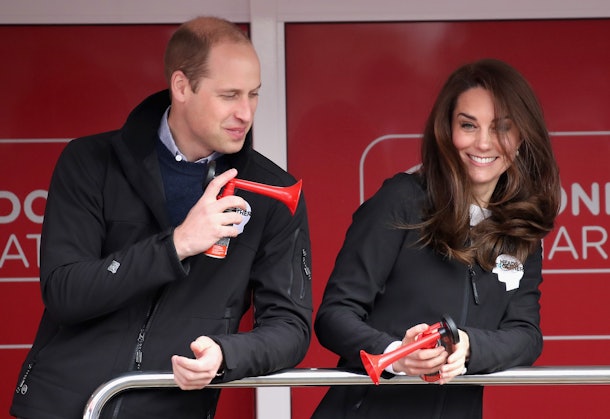 While this couple has definitely mastered the art of chic couple coordination, they also know how to keep it cute and casual, too — and not too serious.
10

The whole family is looks lovely in lavender.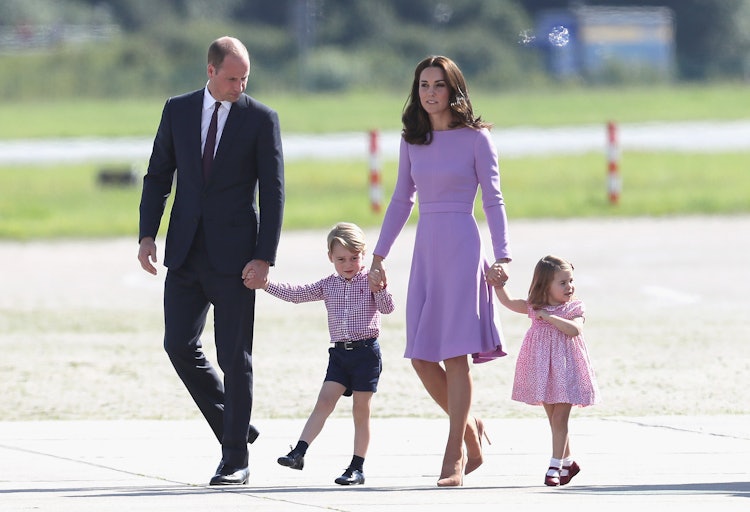 This photo of the whole family arriving at the Hamburg airport in July 2017, in matching lavender is so cute it makes me want a family just so we can copy the Cambridges. It's that adorable.
11

They are as regal as you would expect in matching royal blue.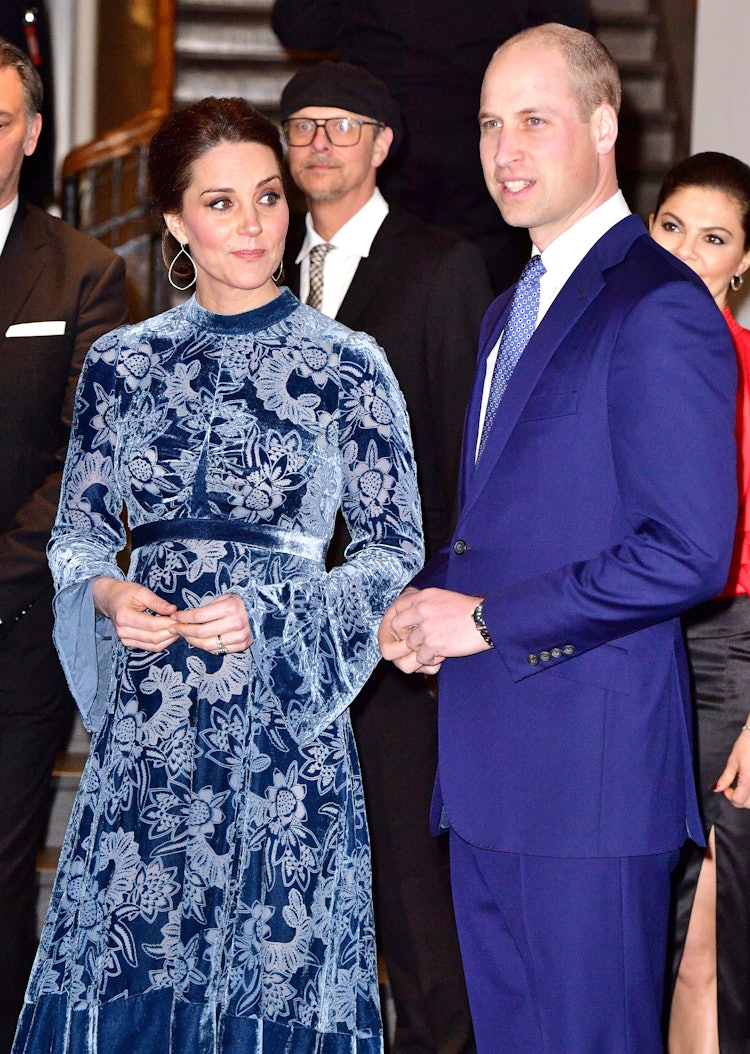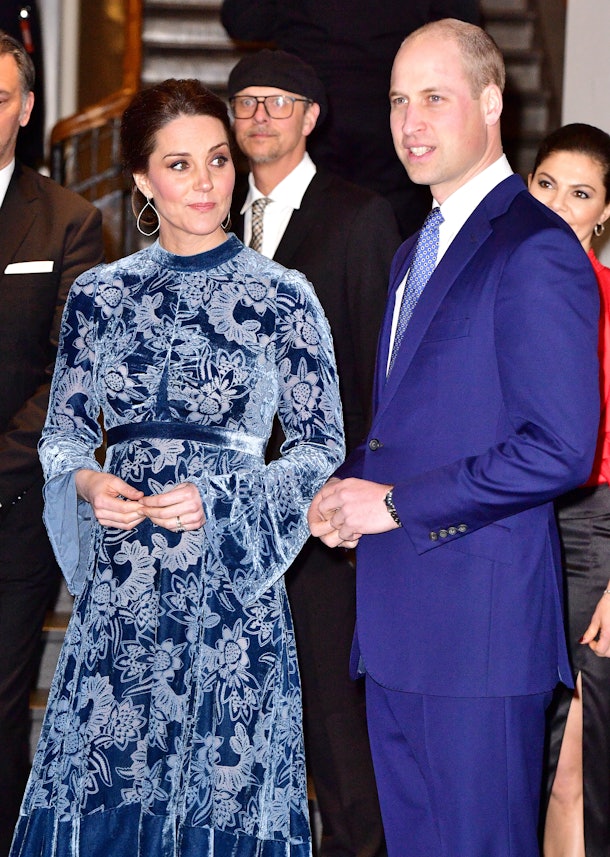 If there was ever any question you were looking at a royal couple, then just look at them here in coordinating royal blue while the couple was in Sweden in January. Stunning!
Listen, I realize that matching couples outfits are not for everyone, but if you are going to do it, look to William and Kate for inspiration — because this is a duo that really knows how to it's done.
Source: Read Full Article