From the moment I tasted homemade bread for the first time, I knew I had to learn how to cook. It's cliché, I know, but whenever you eat something that someone made from scratch, the "love" factor really makes the dish taste so much better. For anyone who thrives on experimenting with new recipes, or, frankly, anyone who loves The Great British Bake Off, these gifts for people who love to cook are just the thing to inspire some delicious new creations. I'm willing to bet that just about anyone would be overjoyed to receive a package full of tasty foods during the holidays, but if you're shopping for someone who truly loves cooking and not just eating, a little extra thought will help show them how much you care for them and value their talent in the kitchen.
The great thing about buying gifts for home cooks is that you probably will benefit from the present, as well. Wrapping up a pasta-maker or a fancy cookbook for a friend or family member might seem altruistic, but at the end of the day, you might be able to sample all of the goodies they whip up.
Channel your inner Chrissy Teigen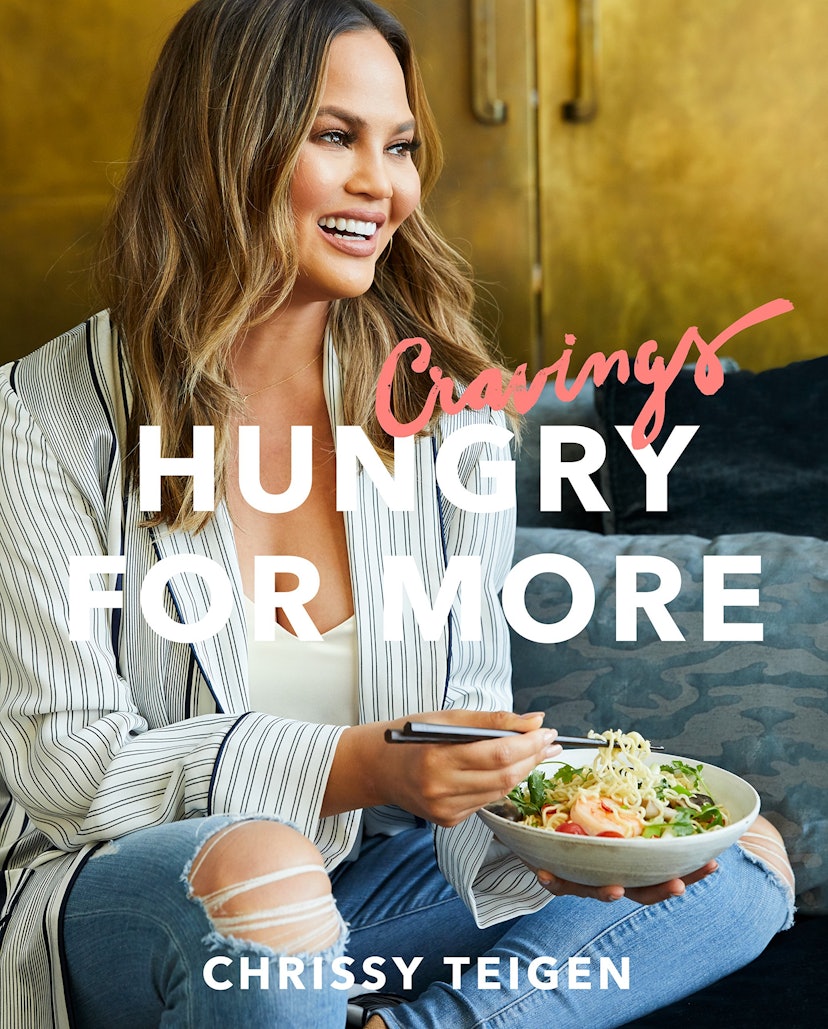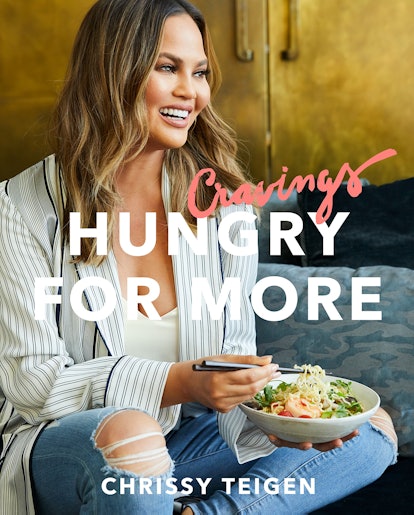 Cravings: Hungry for More
$17.99
Amazon
If you follow Chrissy Teigen on social media, then you probably already know that she is a queen of both comedy and the most decadent, delicious cooking you can imagine. Her second cookbook, Cravings: Hungry For More, combines beautiful photography and easy-to-follow recipes with tons of her trademark humor.
Feel a little fancy in the kitchen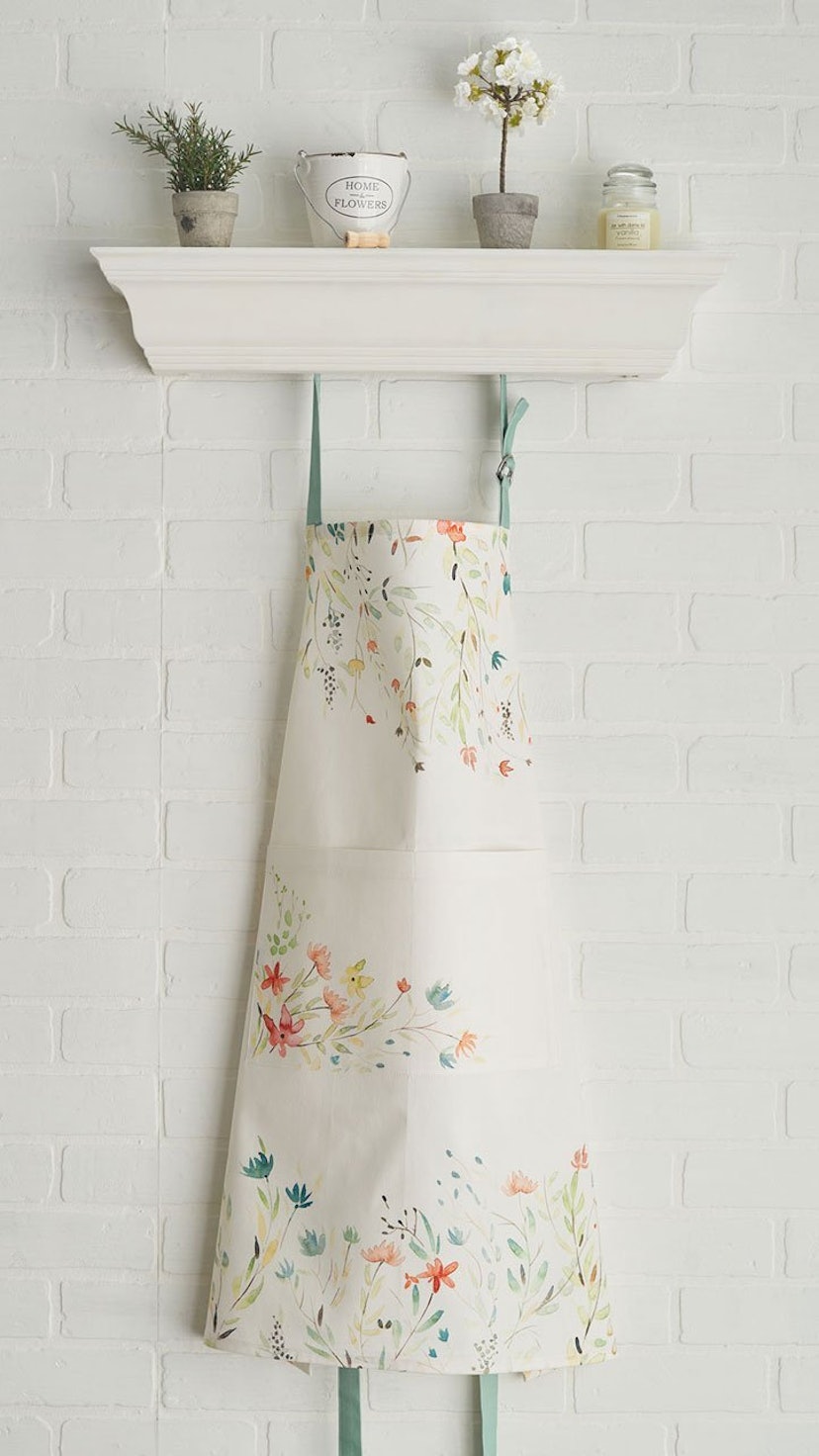 Maison d' Hermine Colmar 100% Cotton Apron
$15.99
Amazon
Wearing an apron might not be totally necessary in everyday cooking, but there's something so wonderful about tying one on before you start chopping and sautéing. Plus, anyone who's trying to bring mindfulness into the kitchen will appreciate the ritual of wearing such a cute apron.
For all of the *thymes* you've been caught without herbs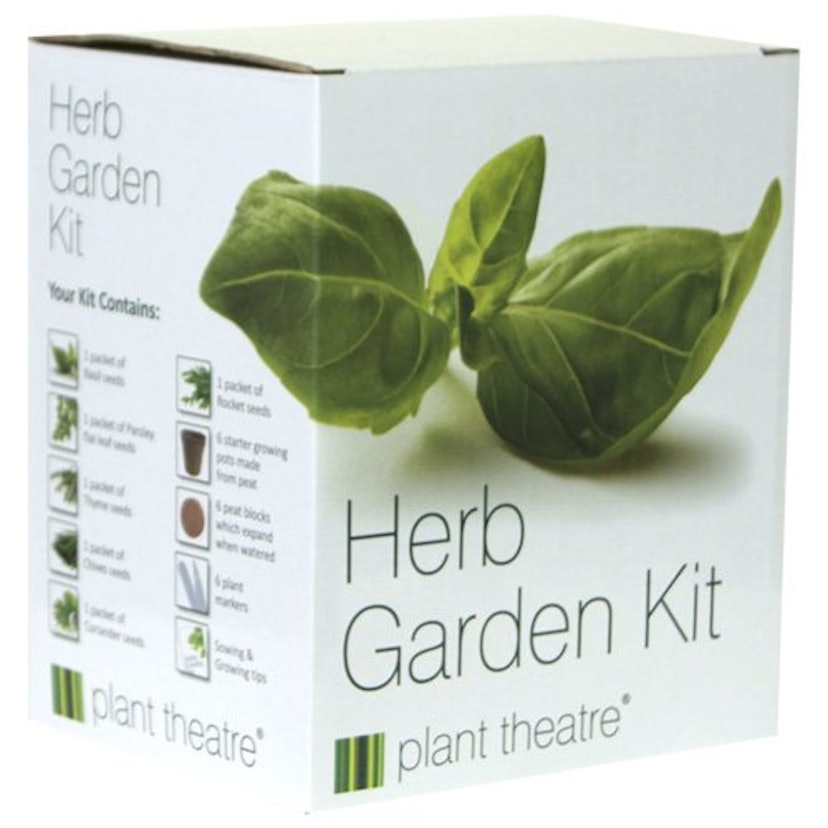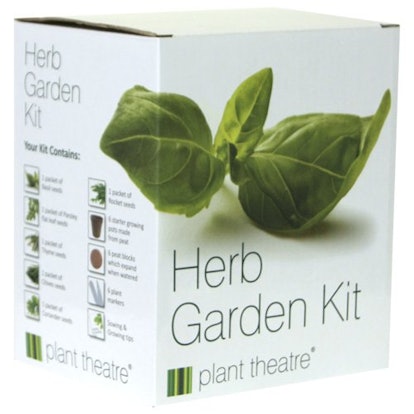 Plant Theatre Herb Garden Seed Kit
$15.99
Amazon
Sure, you can go to the grocery store or farmer's market and pick up just about any fresh herb you could want. But watching your own little seedlings sprout into plants doubles as home decor and DIY cooking supplies.
Who said you couldn't play with your food?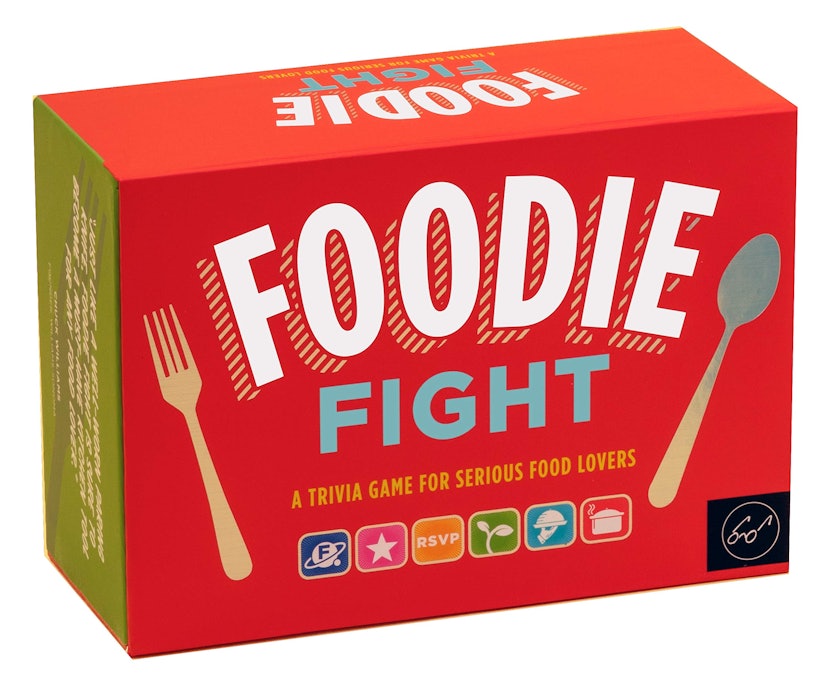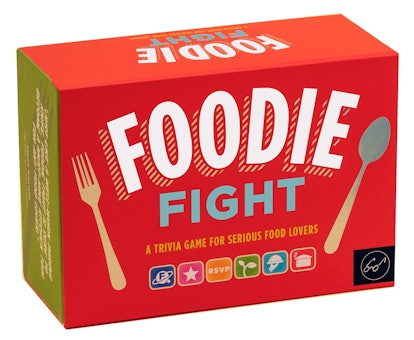 Foodie Fight Revised
$18.99
Amazon
After a relaxed, delicious dinner at home with your closest friends, there's sometimes a moment when everyone wonders the same thing: What do we do next?
This trivia game for foodies is just the thing to keep everyone entertained (and put off doing the dishes a little longer).
You can't *beat* this cuteness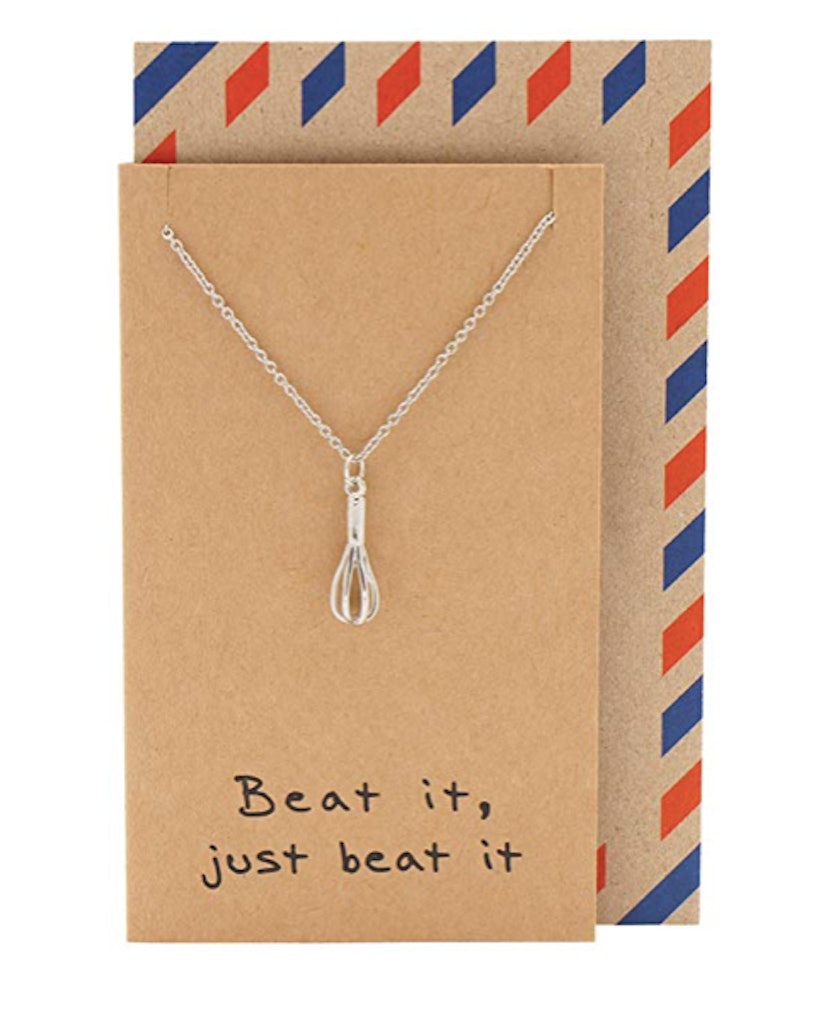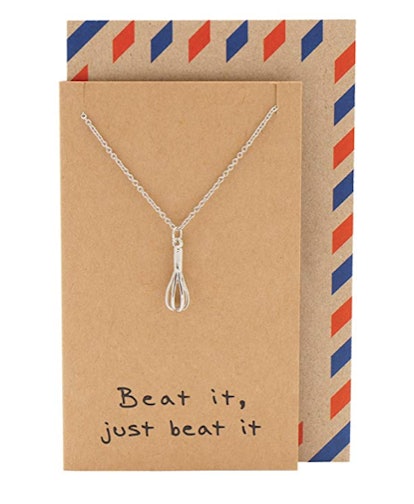 Whisk Egg Beater Pendant Charm
$19.93
Amazon
I'm honestly in love with the pun included in this necklace, but the jewelry itself is also totally adorable. Anyone who loves to cook will have a unique conversation-starter with this dainty silver necklace. Just make sure to whisk the recipient of this gift a very happy holidays.
Aesthetically pleasing cooking utensils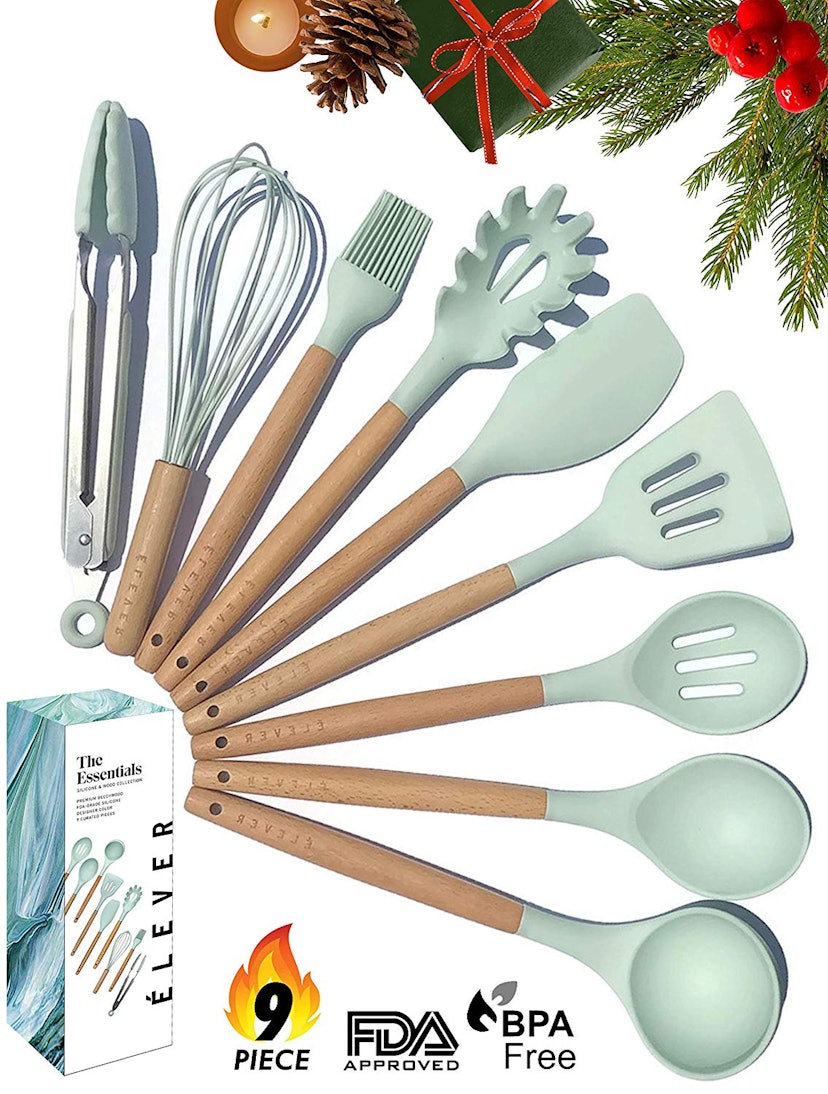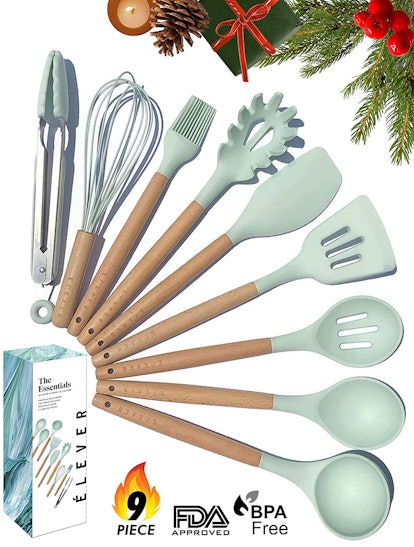 Silicone Cooking Utensils for Non-stick Cookware
$28.89
Amazon
Ever since I found out that it's a bad idea to use metal utensils on non-stick pots and pans, I've been on the hunt for more suitable spoons and spatulas, and boy do these do the trick. Not only are they safe to use on just about any surface, but they're also the most pleasing minty green color. They might even be cute enough to display on the kitchen counter.
Step up your "adulting" game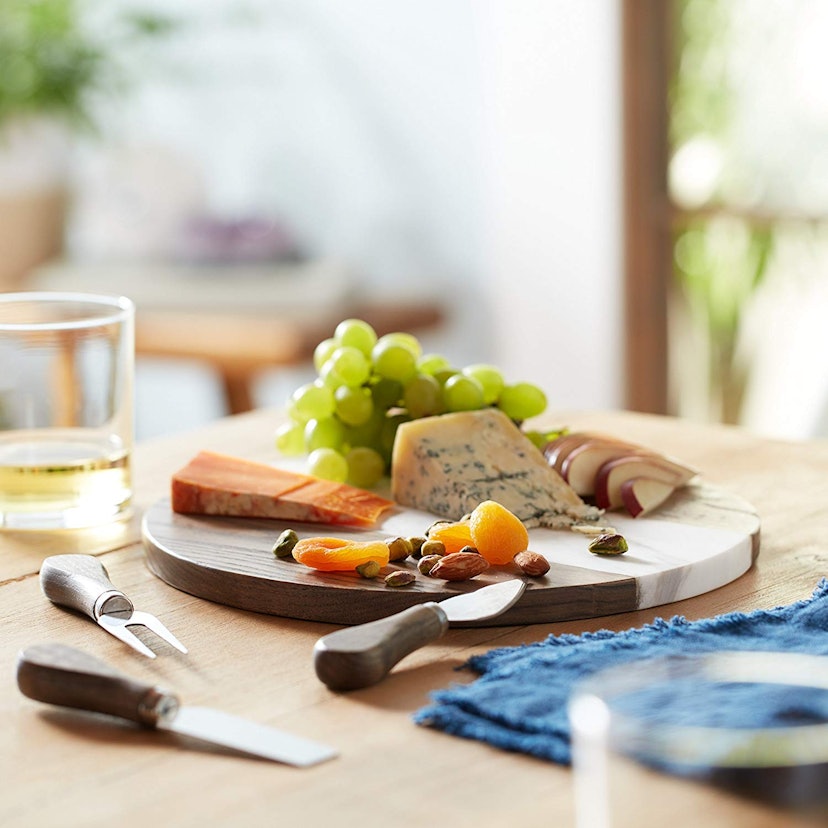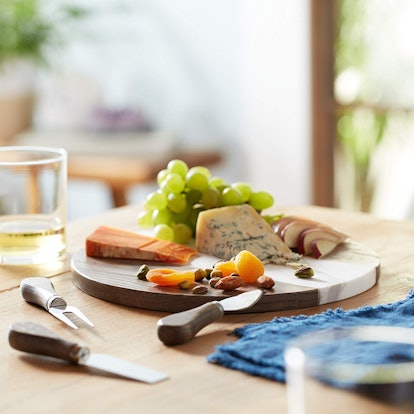 Prologue Handcrafted Wood and Marble Cheese and Appetizer Board with 3 Wood-Handled Cheese Knives
$44.99
Amazon
Once you hit a certain age and you start hosting parties and get-togethers, it no longer seems quite as fun to leave finger foods in their original containers. It's much cuter (and, let's be honest, better for the 'Gram) to make a neat little hors d'oeuvres display, and this marble board and fancy knives are just the thing.
For the carb lover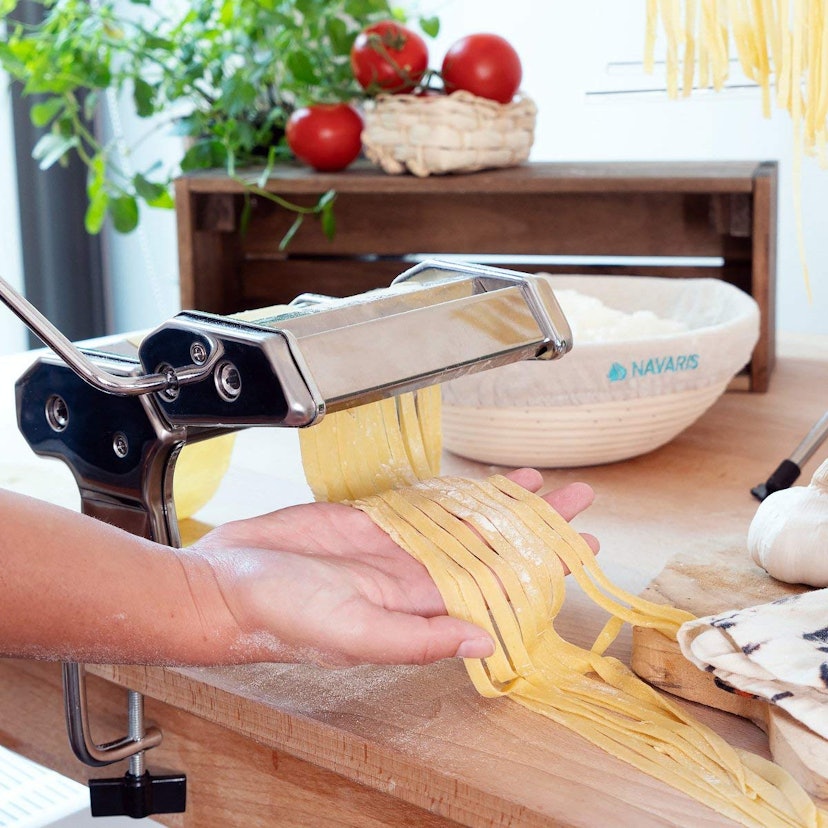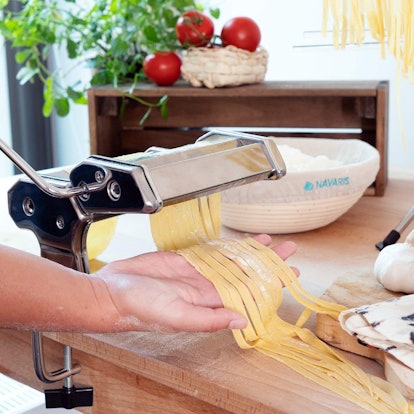 Navaris Pasta Maker
$25.40
Amazon
Speaking from experience, fresh pasta is one of those very simple recipes for making something from scratch that tastes about a million times better than the store-bought version. The trickiest part is trying to get your pasta dough thin enough, so this pasta-maker will turn a weeknight dinner into a piece of cake.
For the friend who says "o-live cooking"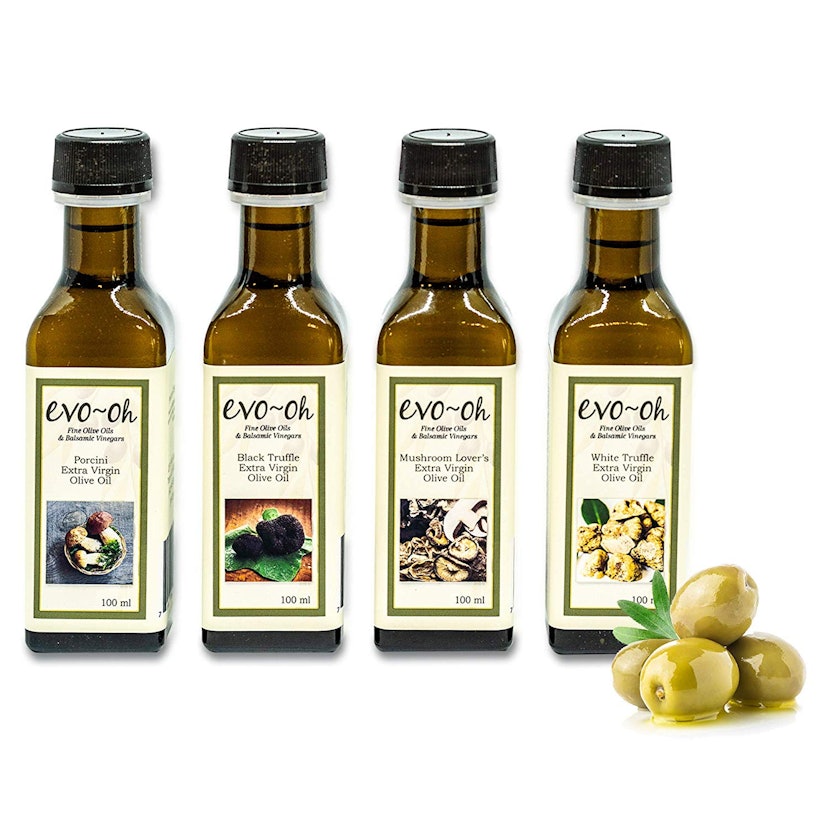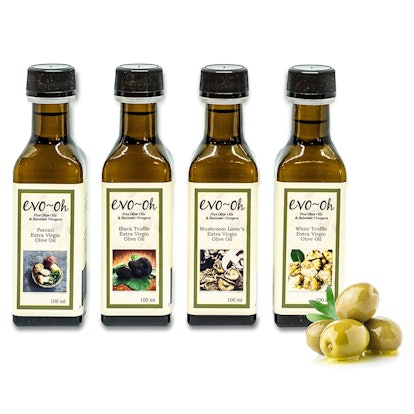 Gourmet Olive Oil Gift Set
$29.95
If you aren't as obsessed with high-quality olive oil as I am, then you might not realize the breadth of flavors it can actually come in.
This gift set is a great way to introduce a loved one to unique tastes like black truffle, or porcini, and really help them turn a simple pasta dish into a downright masterpiece.
Learn some new skills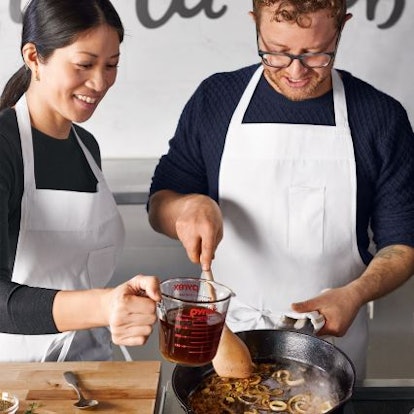 Sur La Table Cooking Classes
$69
Sur La Table
No matter your skill level, there's always something to learn about cooking. Whether your BFF has always dreamed of mastering the art of the croissant, or she wants to dive into the world of Thai food, signing her up for a cooking class will give her some new, fun strategies to work with in the kitchen. Prices vary from class to class, but you can definitely find options well under $100, so this might be just the thing to open up a loved one's cooking world.
Source: Read Full Article