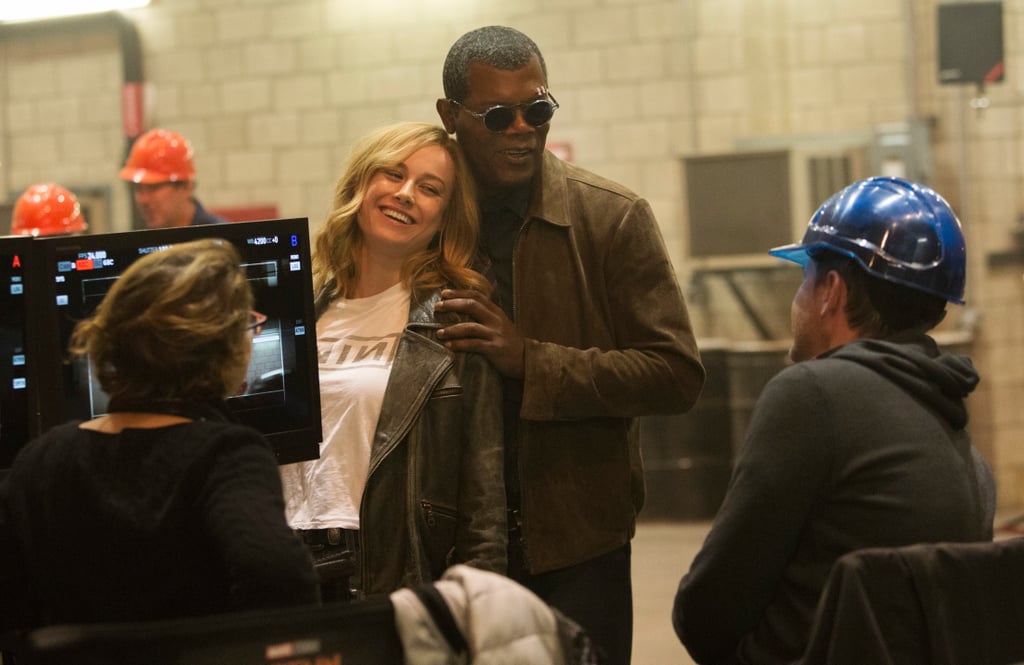 10 Exceptionally Super Things That Happened When I Visited the Set of Captain Marvel

In May of 2018, I was invited to visit the set of Marvel's first-ever female-led film, Captain Marvel! On a warm Spring day, I marched on to the studio lot in Los Angeles with a fleet of other journalists. We signed NDAs. We put special tape over our cell phone cameras. We talked about the brand-new Christina Aguilera single, "Accelerate." Over the course of the day, I soaked up so much about the incredible project. I learned about the mysterious Project P.E.G.A.S.U.S. and fuzzy little Flerkens. We got up close and personal with Brie Larson, and heard from Marvel's first female director, Anna Boden, who tag-teamed the film with Ryan Fleck.
Even after all the content was diligently written and published, I found that there were moments, many of them quite small, that didn't really fit into any of my stories. Where would I tell people that Ben Mendelsohn sat in a folding chair, in full costume, and casually chatted with us about the film? At what point could I reveal that Brie Larson sings RuPaul songs between takes? I decided I couldn't let this information stay locked away in my precious Google Drive. And so, I've decided to pour a bunch of totally random tidbits right here, right into this gallery, for your entertainment. I hope you enjoy reading them as much as I enjoyed experiencing them.
Source: Read Full Article