"I'm a rich, successful woman with great clothes and a nice family."
Not everyone needs to find their "other half" in order to feel complete! In fact, some people are just as happy being single as they would be in a relationship. That's definitely true for celebrities, who often don't need a partner in order to find success and stability. Stars like Selena Gomez and Mindy Kaling have both admitted that they don't mind flying solo! And while celebrity couples continue to make headlines, these stars should get some props for living their best life while being "self-partnered."
Here's what these stars had to say about the single life…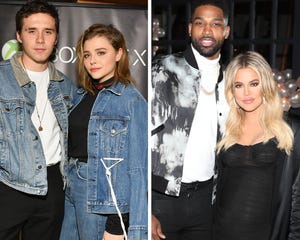 10 Famous Couples Who Tried To Make It Work More Than Once
1. Khloé Kardashian
Khloé Kardashian has had her fair share of ups and downs in the romance department and now that she's been single for some time, she says she's happy that way. Instead of focusing on a relationship, she's keeping busy with her two children.
"Who has time for a man lol I have a 6 month old baby and True and I are sickly codependent on one another. Ha! I secretly love it. No but for real…. No man right now," Khloé wrote during a fan Q&A session on Twitter.
2. Julie Bowen
Julie Bowen was married to her husband Scott Phillips for almost 15 years but after their split in 2018, she's been happily single. With a busy work schedule and three teenage boys, Julie says she's "retired" from dating and is just fine being single.
'I like where I am. I'm single. You know, like working…who has the time?" she said during an appearance on "The Drew Barrymore Show."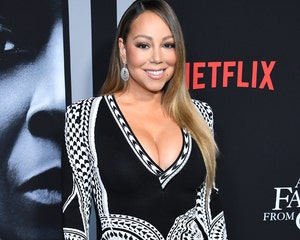 12 Celebs Who Revealed How Many People They've Slept With
3. Mindy Kaling
Mindy Kaling says that the fact that she's single definitely bothers other people more than it bothers her. While her friends want to set her up with other people, she's simply not interested because she knows she's okay on her own.
"When you're a certain age and you're a single woman, if you go to a party, it bums people out," Mindy said on Meghan Markle's "Archetypes" podcast. "And they want to set me up with some loser they know. And I'm like, I'm okay. I'm a rich, successful woman with great clothes and a nice family."
4. Amber Rose
The dating pool is "worse than ever," according to Amber Rose, and it makes her incredibly uninterested in pursuing a relationship with a man. She admits she'd rather just be single than have to share her life with another person.
"[Men are] pretty disgusting out here. They're f—ing gross. Like, I wanna be single for the rest of my life. I don't want to share my house or my life with anyone. I don't want anyone around my kids. I don't want to have sex. It's so gross. I don't want it…I'm very happy to not be in my bed with anyone," Amber said on the "Sofia with an F" podcast.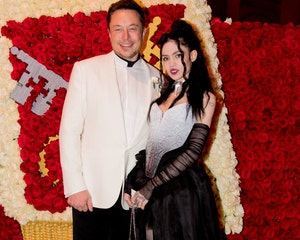 10 Famous Couples Who Had A Baby After The Breakup
5. Tracee Ellis Ross
While Tracee Ellis Ross says she's open to a relationship in the future, she has come to enjoy time alone. She says she focuses more on caring for herself and actively loving herself as a single woman.
"I am happily single," Tracee told Shape. "In my wonderful and robust experience of being single, I have learned to have a productive relationship with loneliness and an intensely juicy relationship with my joyful solitude — I really enjoy my company."
6. Selena Gomez
Selena Gomez has been in a few high-profile relationships but since calling things off with Justin Bieber for the final time, she's been single. In 2019, she opened up about being on her own for over two years and said she was having a lot of fun.
"I've been super, super single for two years," Selena shared on "The Zach Sang Show." "I've been having way too much fun being on my own. It sucked for the first year, I was like, 'I just want to cuddle. I just want to watch something and be adored.' But now it feels good, it feels awesome."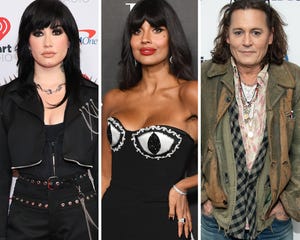 11 Stars Reveal Their True Thoughts on Cancel Culture
7. Lizzo
Lizzo has now been in a happy relationship with boyfriend Myke Wright for almost two years but back when she was single, she opened up about how much she enjoyed it.
"Even if I were in a relationship, I'm a single-minded individual, and I really like my freedom. I think there's a lot of people that need to be in relationships and need to be in love. I want it sometimes, but I don't need it," she told People.
8. Sharon Stone
Back in 2020, Sharon Stone was spotted looking for love on the Bumble dating app but she says she's now officially done with dating. Sharon shared that most people weren't worth her time, and she simply enjoys her friends and family more.
"I'm done dating, I've had it with dating. I just find people to be insincere and not worth my time. I enjoy my alone time and time with my kids and my friends more…I don't want any insincerity and bologna and game planning," Sharon said on "The Drew Barrymore Show."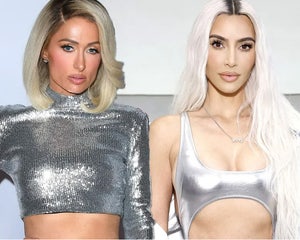 8 Stars Who Have Spoken Out About Their Sex Tapes
9. Lucy Hale
Lucy Hale admits she didn't use to like being single, but as she's gotten older, she actually prefers it. She says that if someone is going to come into her life, they need to be worth her time.
"When I was younger, I was constantly wanting to be with or date someone because I was so deathly afraid of being single or by myself. Now, I'm at the point where if I meet someone, they better really elevate my life, because I love being single," Lucy told Cosmopolitan.
10. Emma Watson
When Emma Watson turned 30, she opened up about the pressure society puts on people to have it all figured out by that age. For her, she wasn't ready to settle down and was still enjoying her single life.
"If you have not built a home, if you do not have a husband, if you do not have a baby, and you are turning 30, and you're not in some incredibly secure, stable place in your career, or you're still figuring things out…There's just this incredible amount of anxiety," she told British Vogue. "I never believed the whole 'I'm happy single' spiel. I was like, 'This is totally spiel.' It took me a long time, but I'm very happy [being single]. I call it being self-partnered."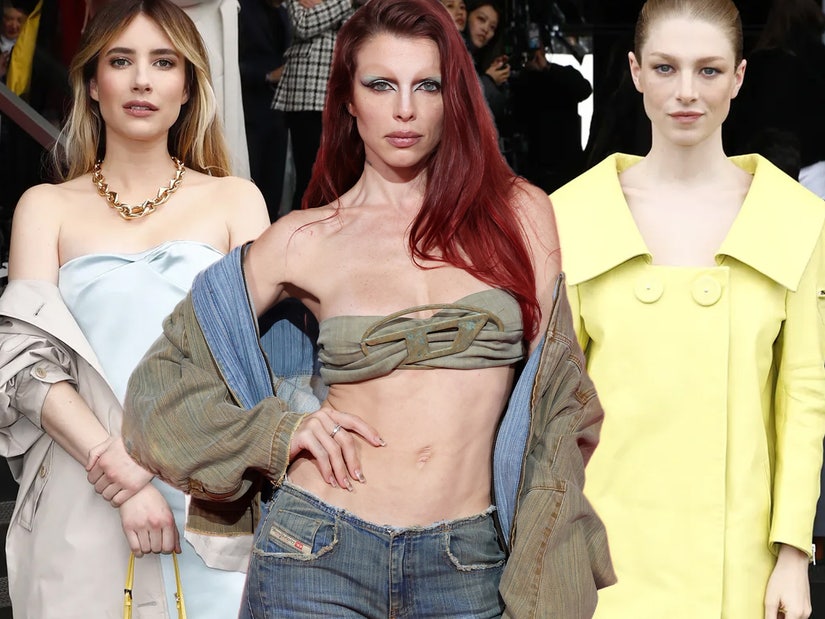 Source: Read Full Article