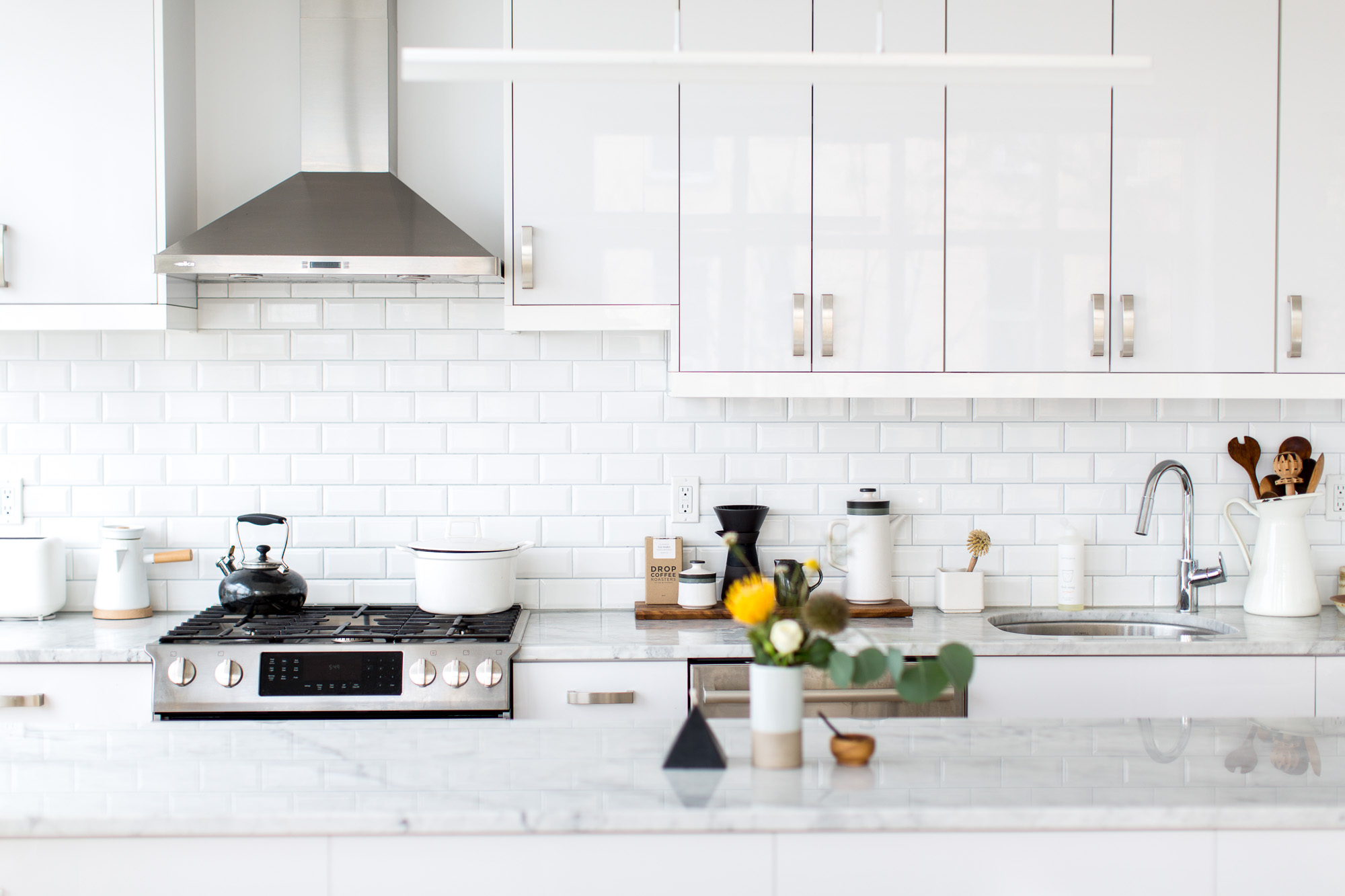 Do you have subway tiles in your kitchen? Or maybe you went for something a bit bolder? Either way, those tiles need cleaning! How to do it depends on just how long it's been since you gave them a good once-over — and how often you make a big, greasy mess in your kitchen.
Here, we've got step-by-step cleaning instructions for even the greasiest backsplash and grout.
Never Underestimate the Power of Soap and Water
Many, many things in your kitchen can be cleaned with soap, water, and a sponge that has some texture to it. Soap molecules are both hydrophilic (water-loving) and hydrophobic (water-hating), which makes them perfectly suited for breaking up the grease, suspending it in water, and washing it away.
The Kitchen Pantry Trifecta: Vinegar, Baking Soda, and Lemon Juice
That said, sometimes your tiles (and especially the grout) need an extra step to get them back to their original luster. And that's where our favorite DIY cleaner comes in. It combines three potent cleaning agents you probably have in your kitchen: vinegar, baking soda, and lemon juice.
Vinegar and lemon juice are acidic in nature, which makes them good at fighting soap scum, hard water, and other yucky buildup; it also makes them good stain removers, as most stains are acidic. Baking soda is slightly alkaline and, when you combine it with the acidic ingredients, it's pure science-fair magic for that greasy grout.
If You Have Mold, Try Bleach
Many people steer clear of using bleach in the kitchen, but it is a potent cleaner — and safe, too, as long as you dilute it. If you discover that underneath the grease, your backsplash is moldy, mildewy, or extremely discolored, bleach is your friend.
Okay, ready to get cleaning? Here's how to do it.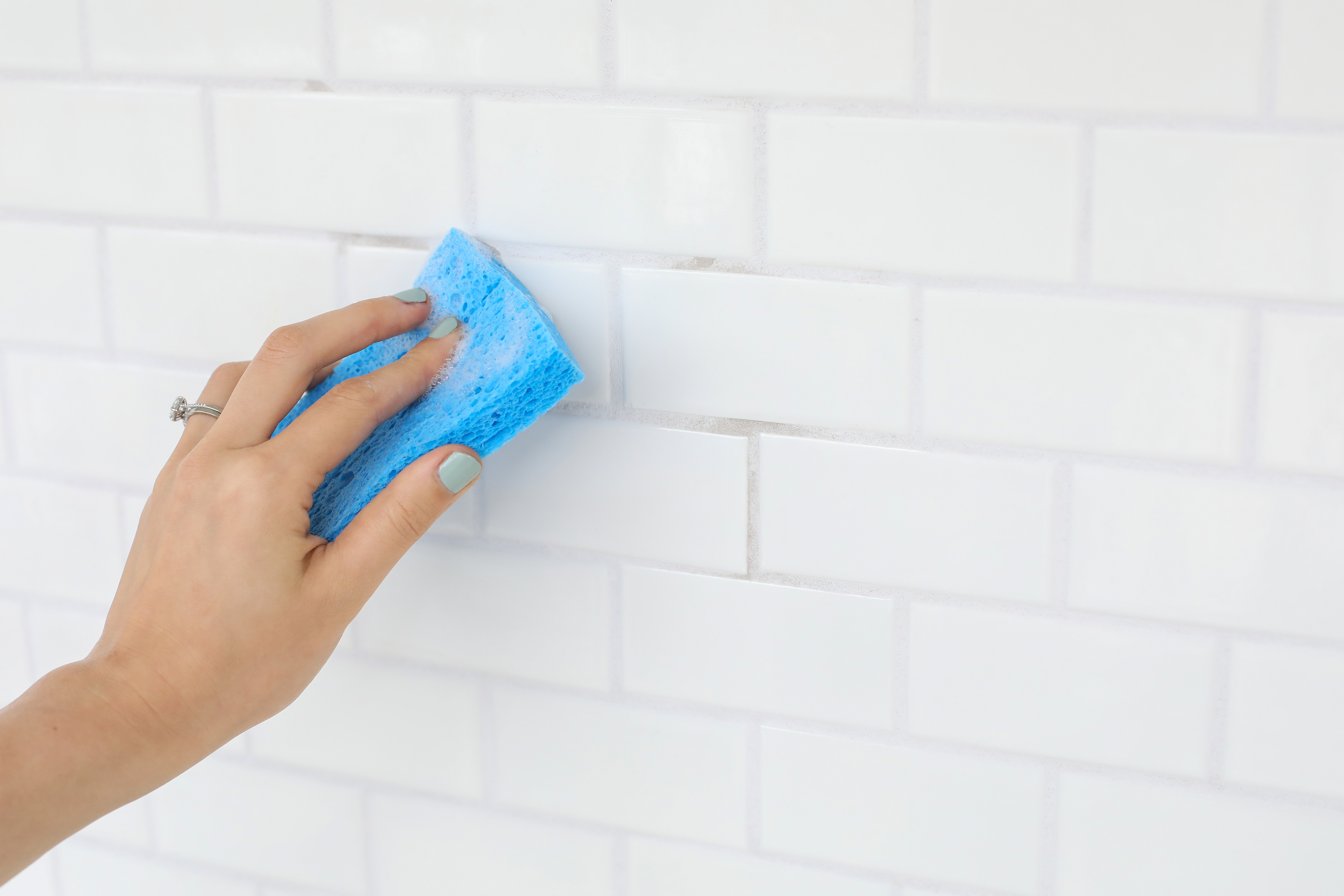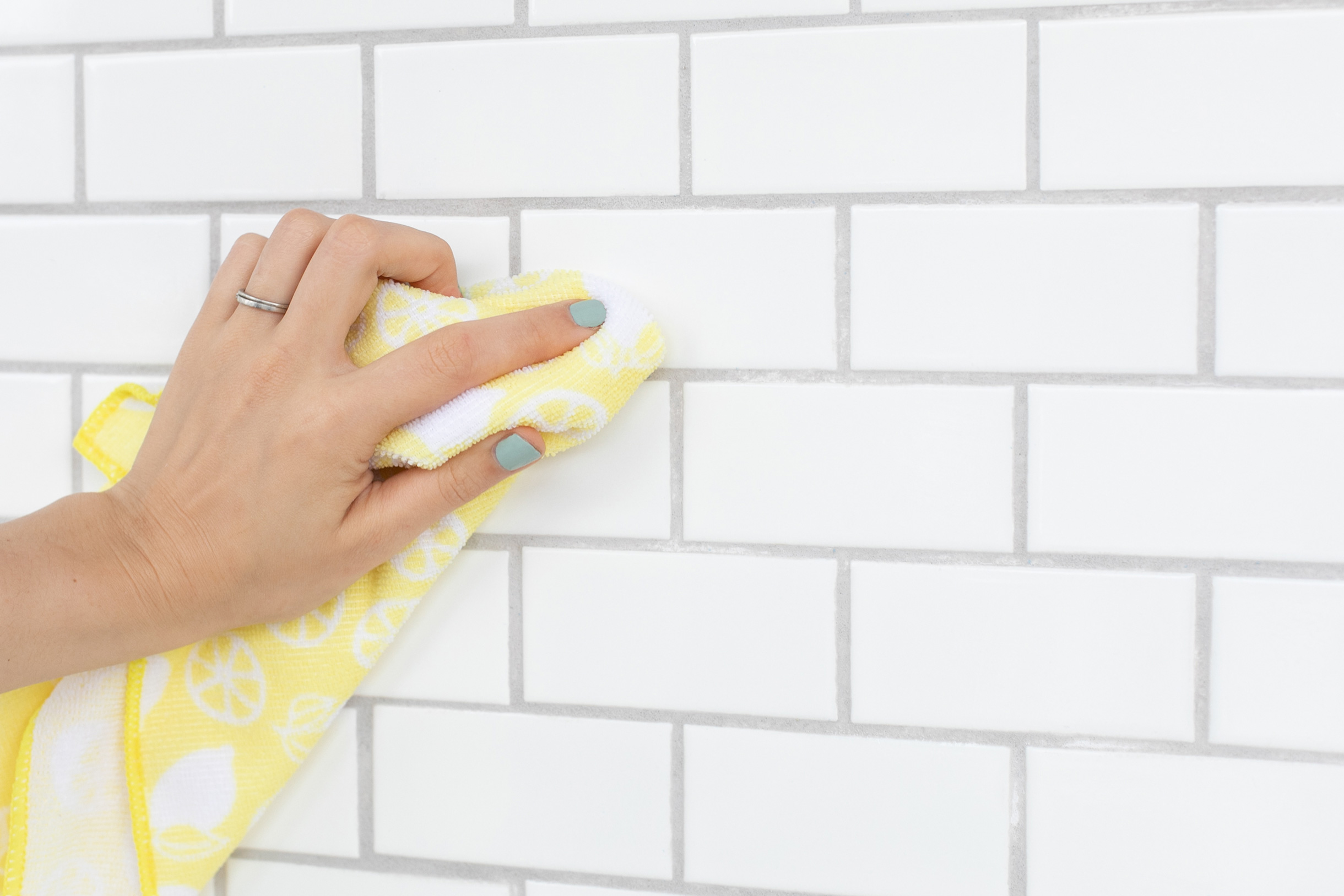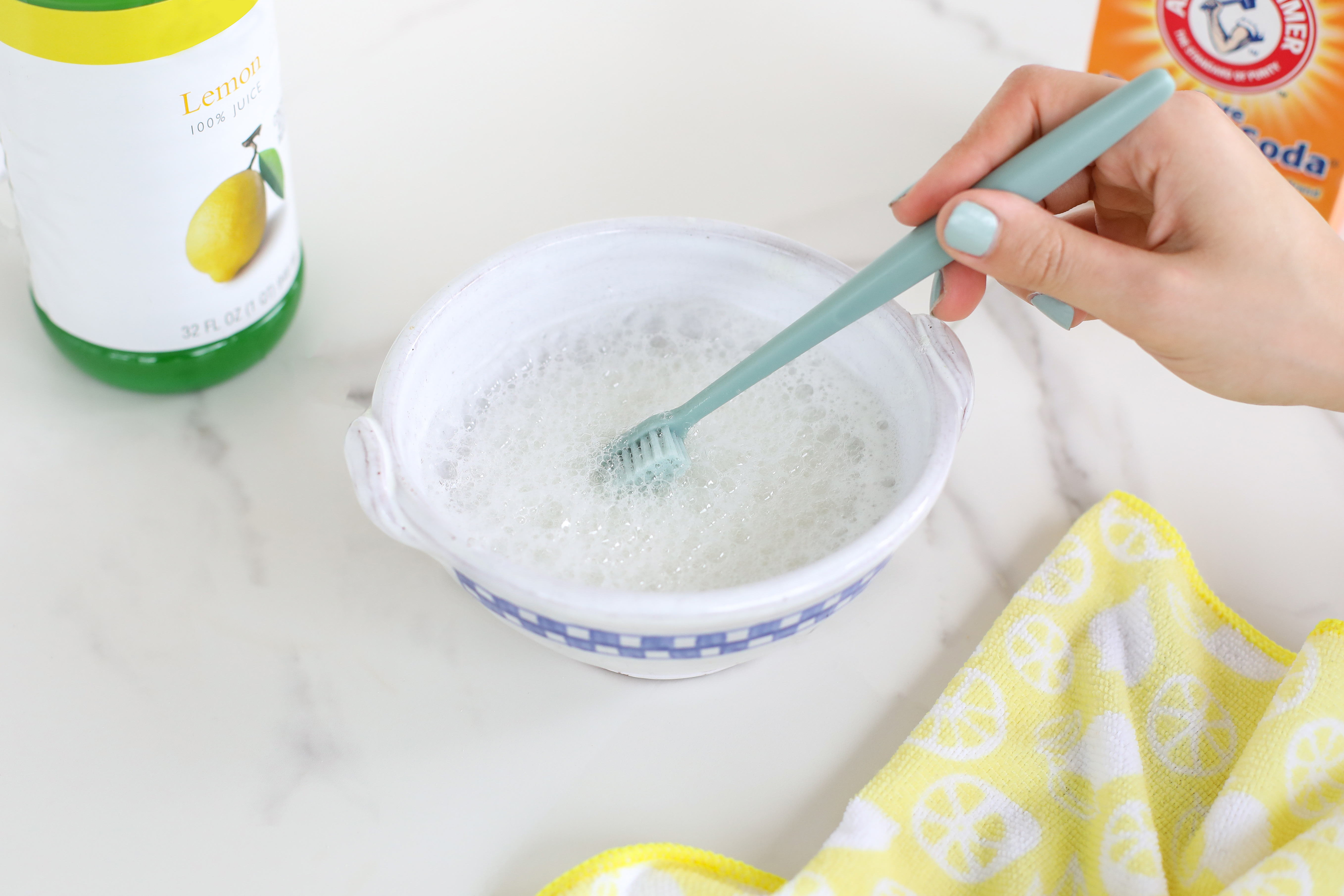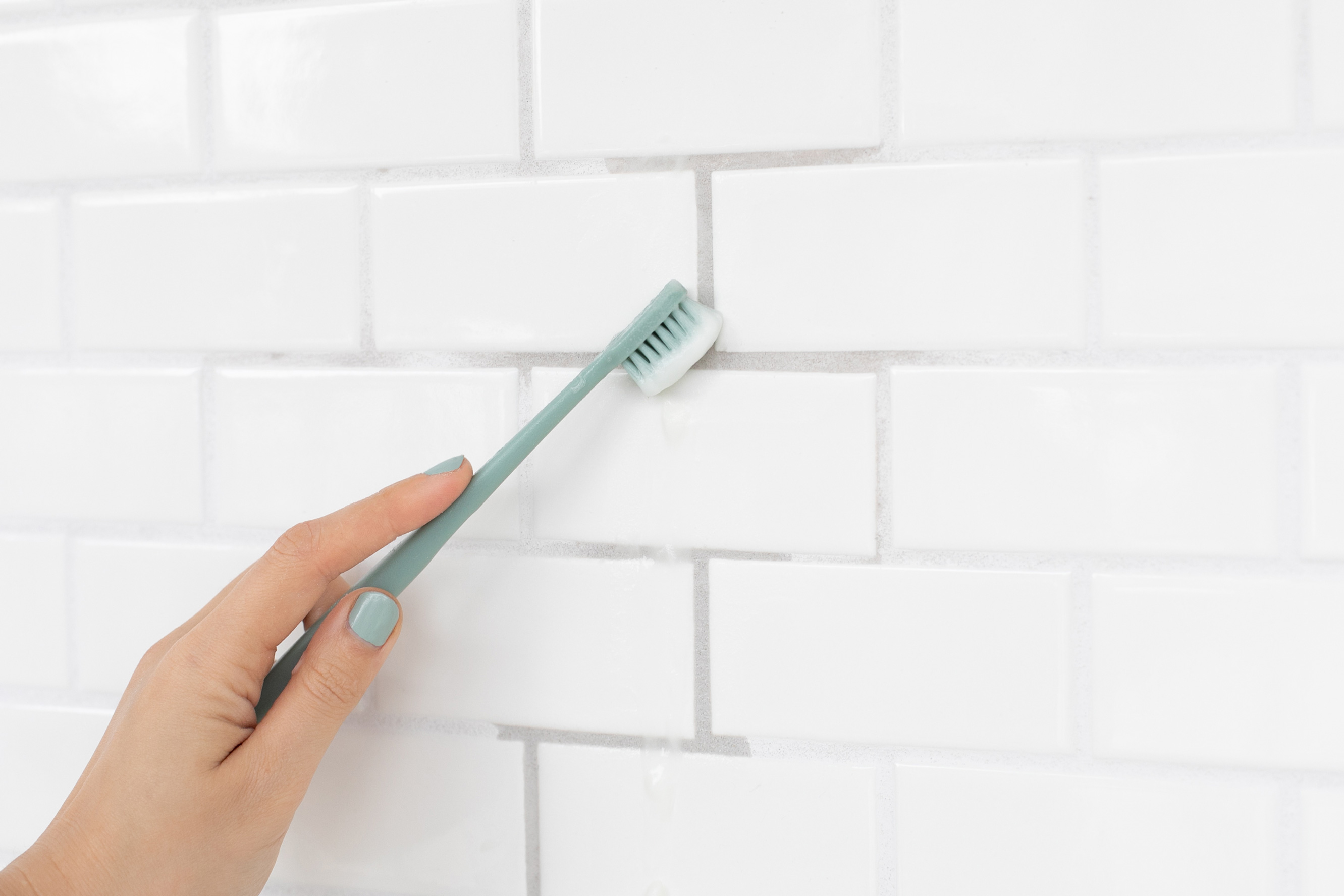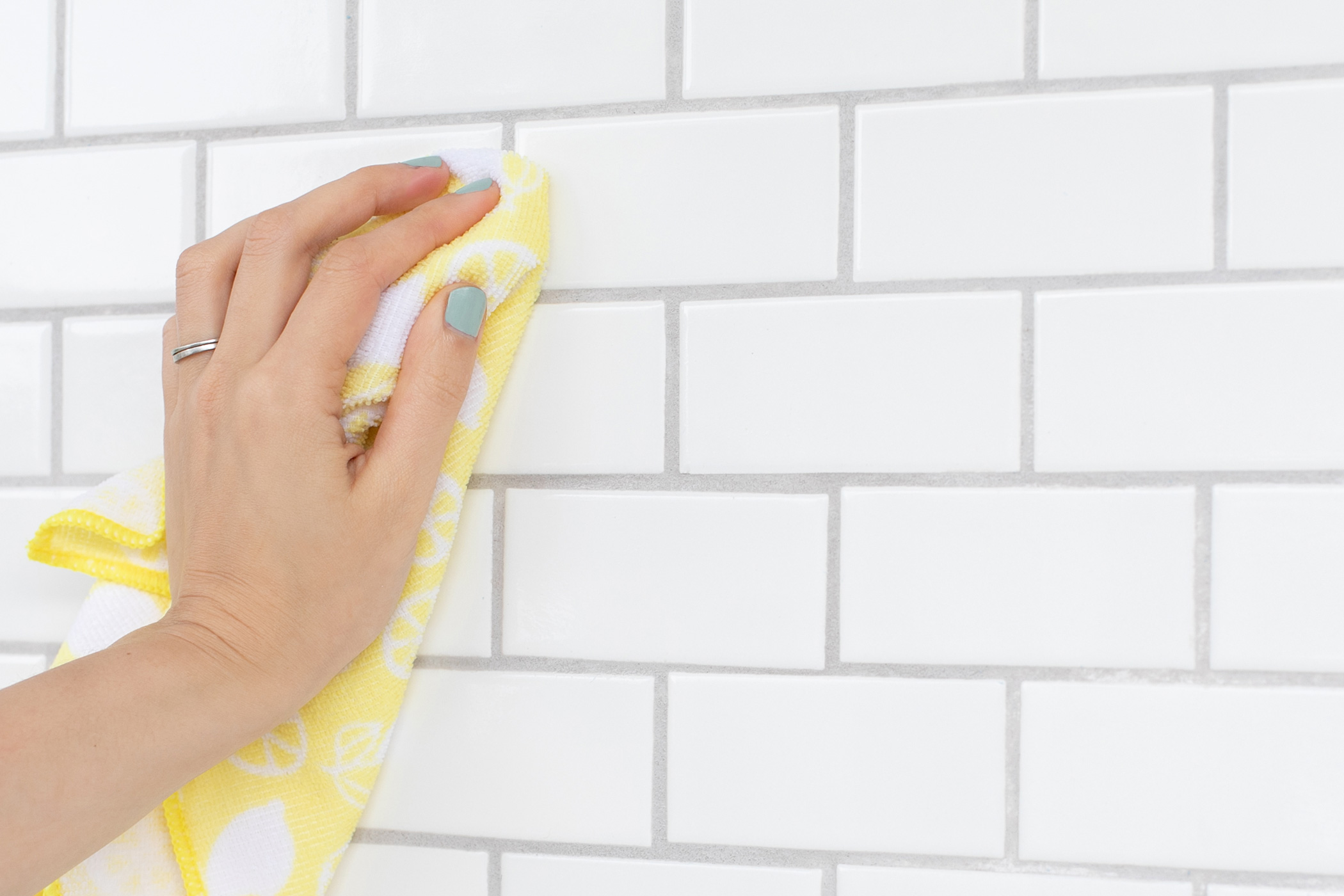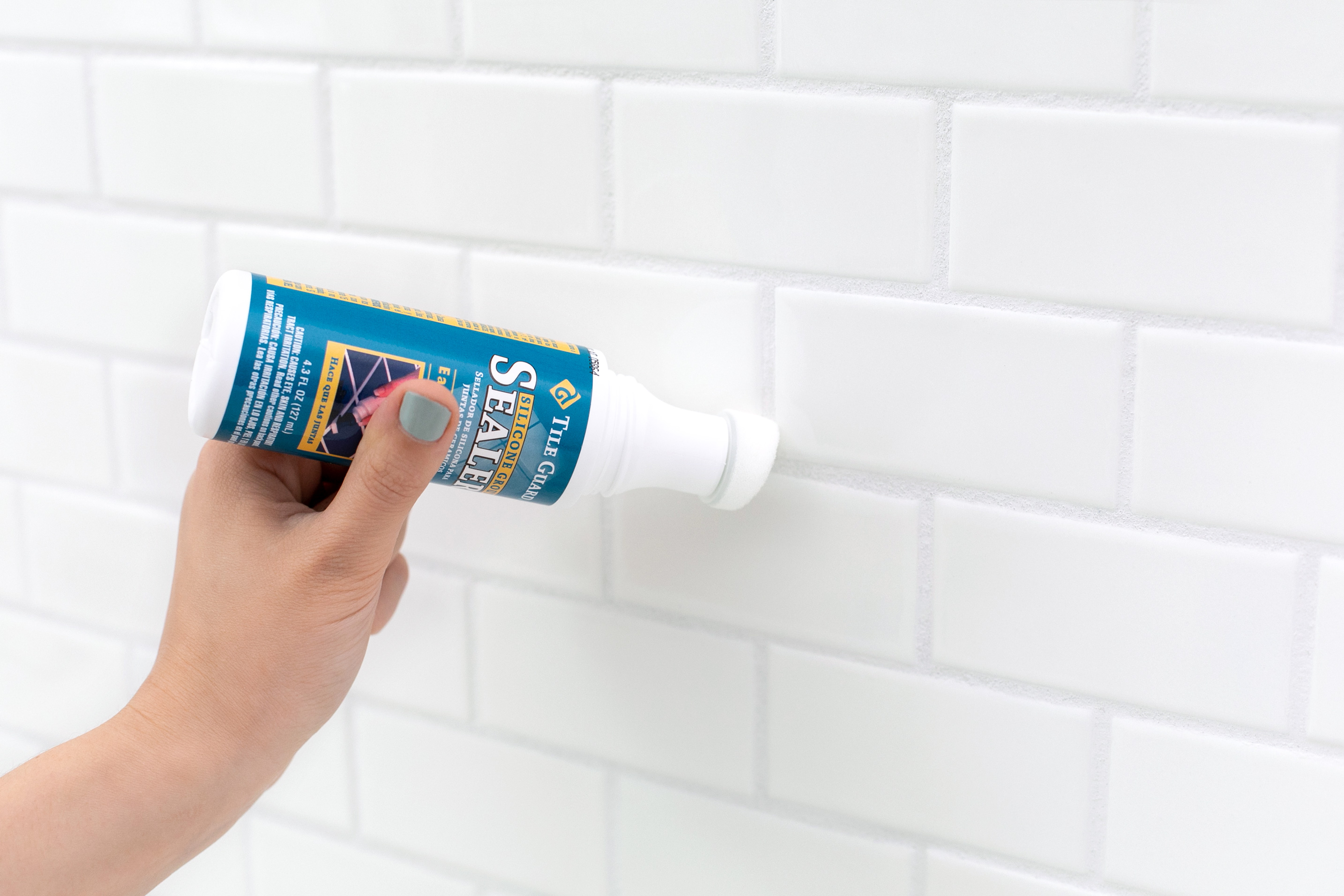 How To Clean Greasy Tiled BackSplash and Grout
What You'll Need
Sponge
Dish soap
Dish cloths
Lemons
Vinegar
Baking soda
Toothbrush
Grout sealer
Instructions
Notes
If your grout is really gross (i.e., moldy, mildewy, and stained), you may need to use a bleach solution — or call in an expert!
Rubber gloves are never a bad idea!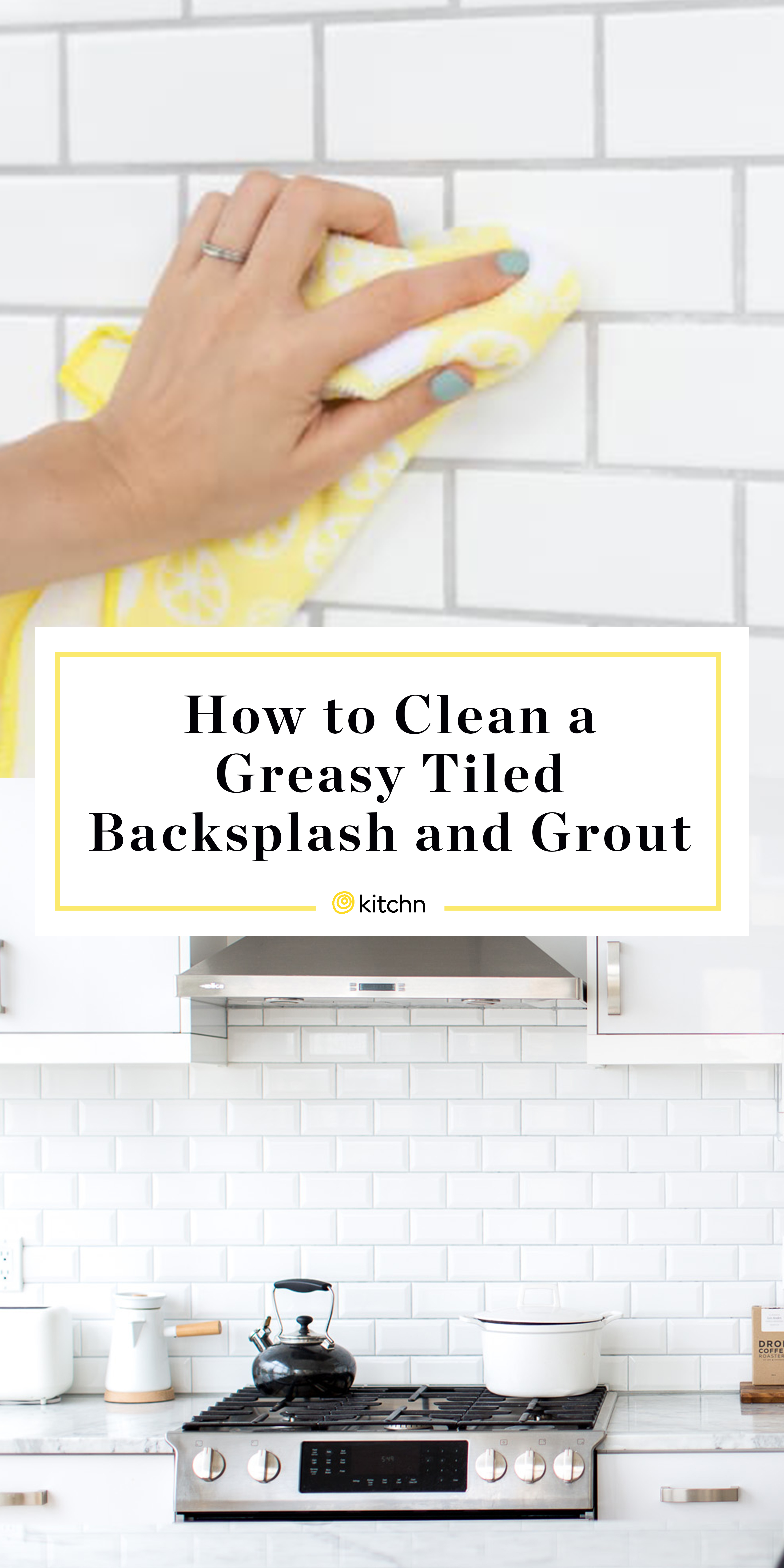 Source: Read Full Article