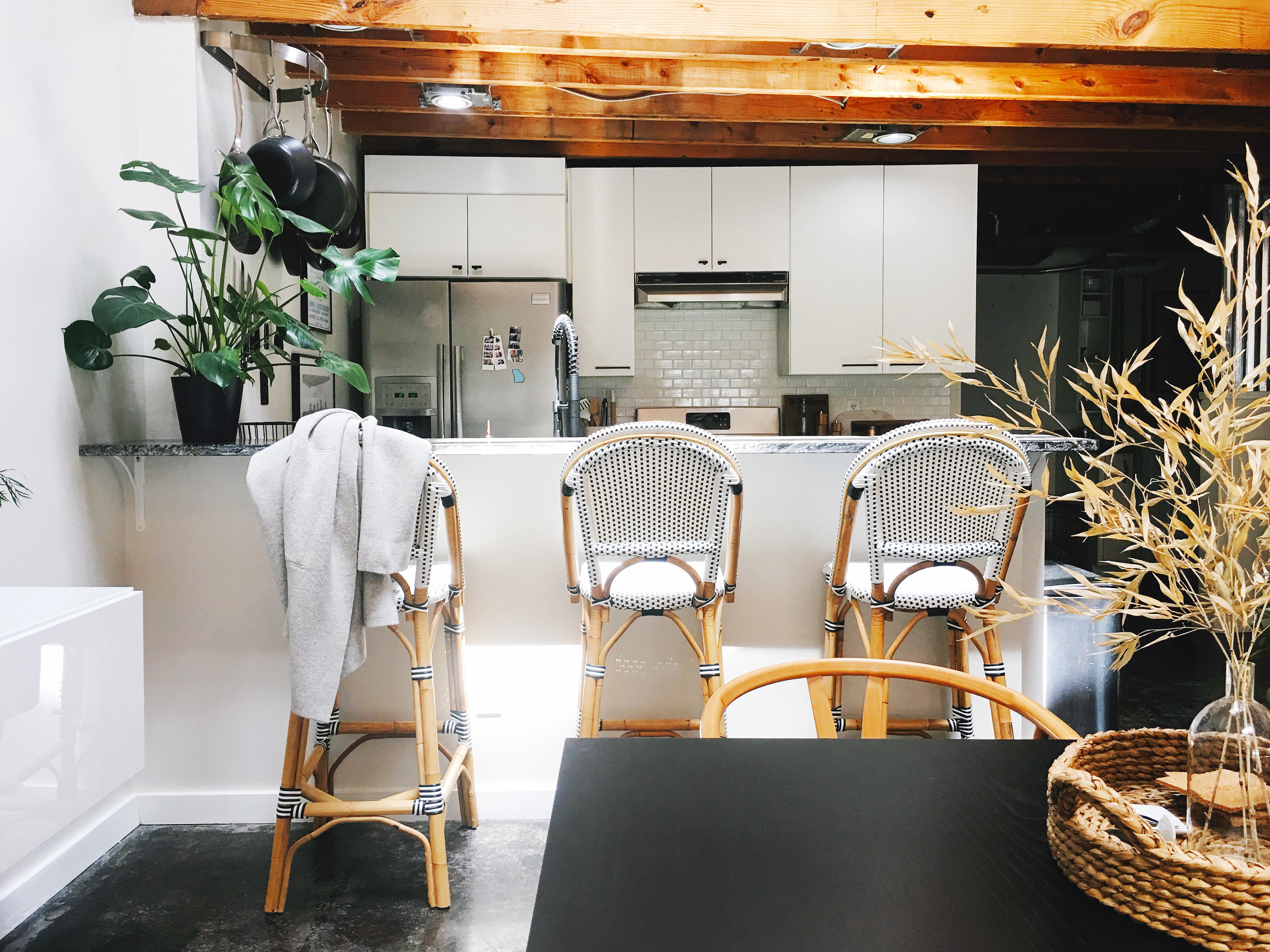 Somewhere there's a universe where I've been born into an independently wealthy family, heir to a fortune built on Toaster Strudel or same-day delivery drones, and was able to craft the kitchen and pantry of my dreams from scratch. In that universe, I work with some Instagram-famous organizing expert to plan a carefully composed kitchen that could launch a thousand pinboards.
But we're here in this universe. Where I have a kitchen that, while beautiful and functional, could use a bit more help in the storage department (I mean, what kitchen can't?). I also don't have the fortune to customize the cabinets from top to bottom — just a few dollars here and there that I spend online and in nearby big-box stores to maximize my kitchen's potential.
Sound familiar? If you're in the same not-yet-adopted-by-the-Vanderbilts boat, here are a few organizing finds I love for my kitchen. Maybe you will too.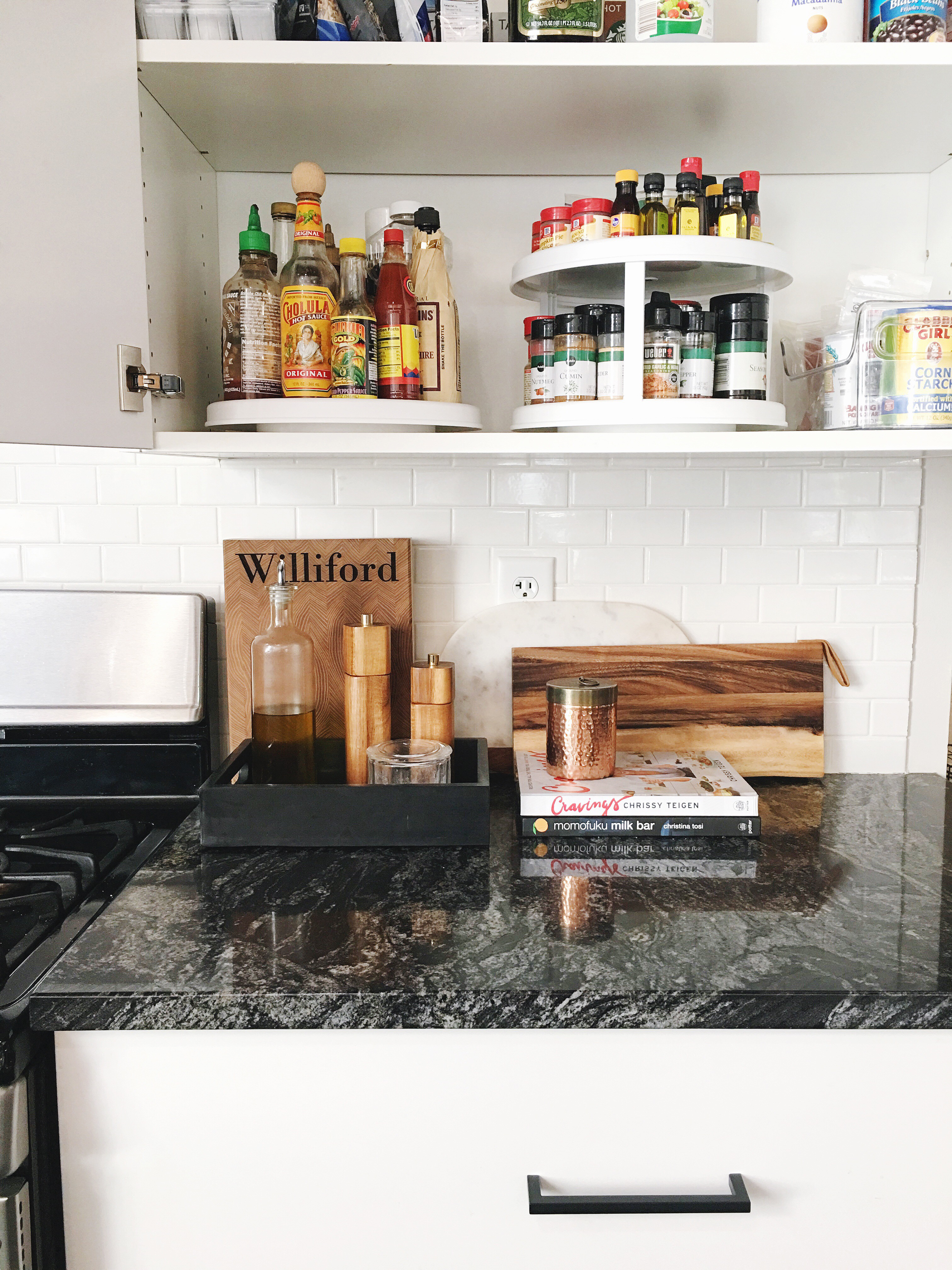 Copco Lazy Susan Turntables, $9 and $14
I'm a hot sauce fanatic, and it was getting cumbersome to dig around the cabinets to match up the right sauce to the right foods. I snatched this sturdy little turntable on Amazon, then went back a few months later for a second two-tiered one for the spices. It makes the cabinet look a thousand times neater even though there's actually more in here than before.
Copco 12-Inch Turntable, $9
Copco 2-Tier 12-Inch Turntable, $14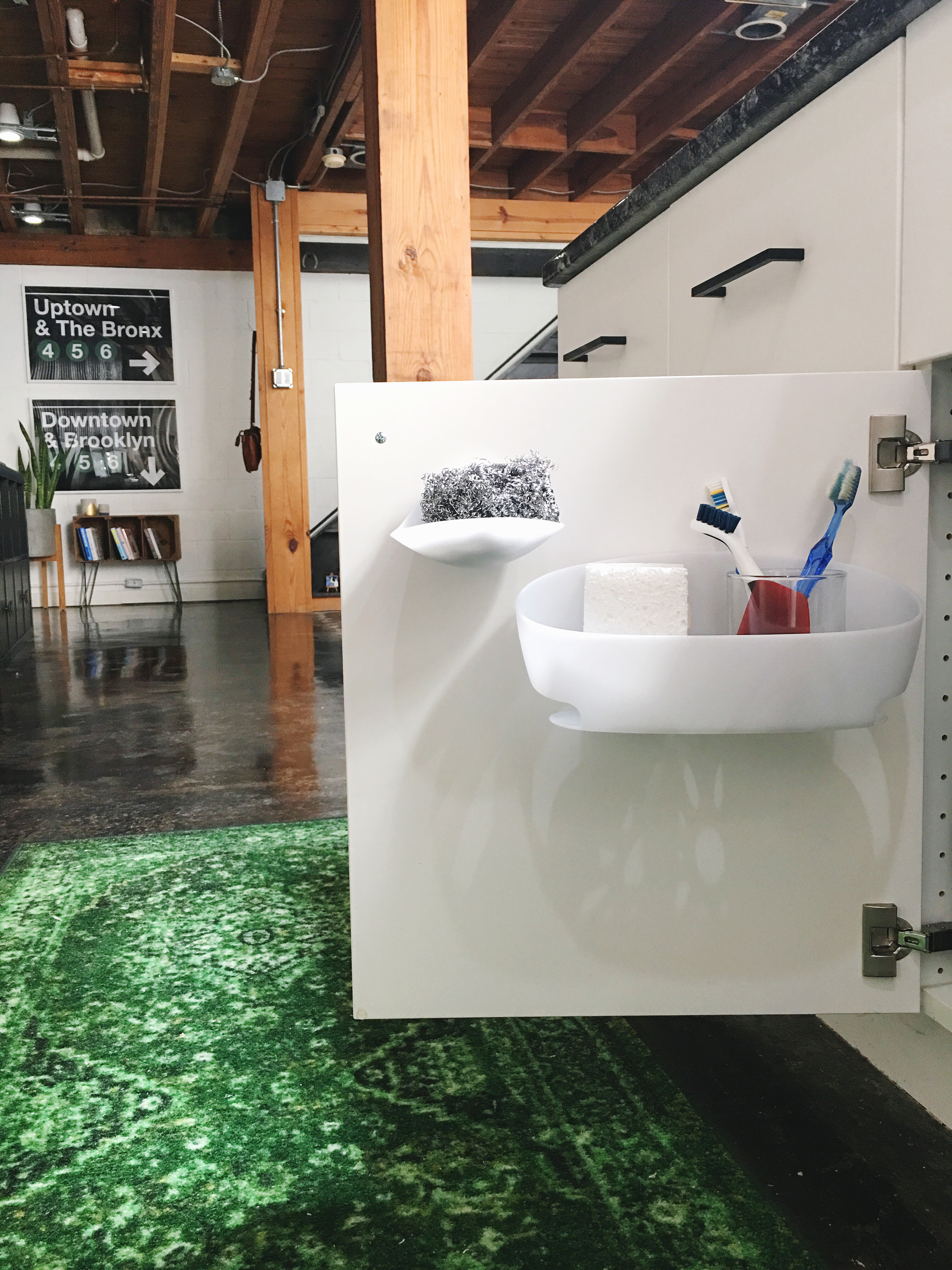 Command Under Sink Shelves, $4 and $8
Tasked with trying to get our dishwashing supplies off our crowded counters and into the cabinets (while still staying easily accessible), I wandered around the aisles of Target waiting for a solution to jump out at me, and these did. They're technically meant for the bathroom, but the Command-Strip-mounted shelves (one of them's a soap dish, technically) do the job just fine. I since discovered Command makes a caddy designed exactly for this purpose, but they didn't have it at Target when I went. C'est la vie!
Command Soap Dish, $4 at Target
Command Shower Caddy, $8 at Target

Command Under Sink Cabinet Caddy, $13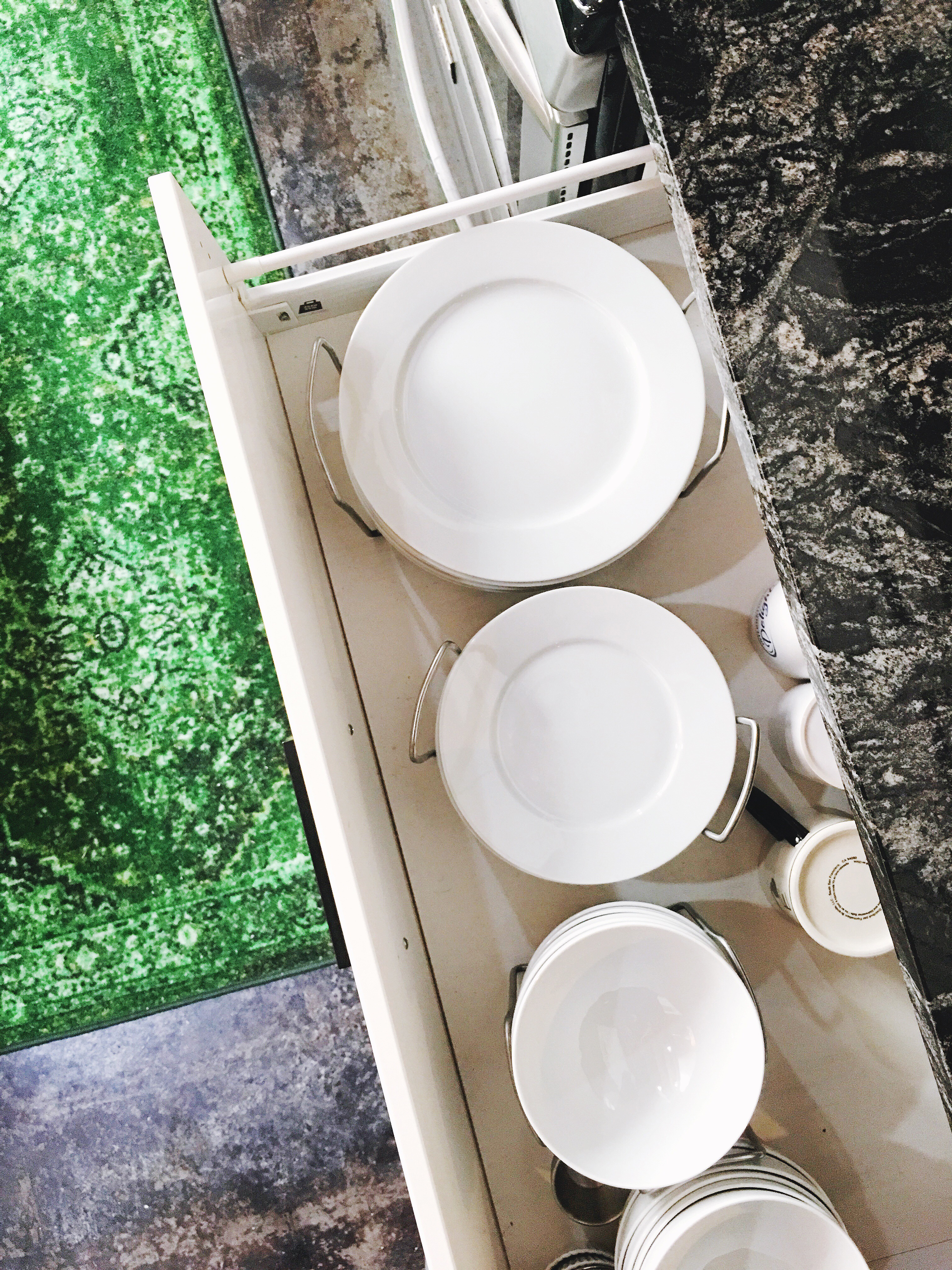 IKEA VARIERA Plate Holders, $8
I have become a plates-in-drawers convert, and if you've got a deep enough drawer in the kitchen, I recommend you do the same. I snatched a couple of these IKEA VARIERA plate holders to keep everything organized. Don't have an IKEA outing on the calendar? There are similar products on the market, including an even more bespoke-looking pegboard option.
VARIERA Plate holders, $8 at IKEA
Rev-A-Shelf Drawer Peg System, $50 at Home Depot
Porcelain Plates Sets With Space-Saving Racks, from $20 at World Market
AMA Bowl Organizer, $3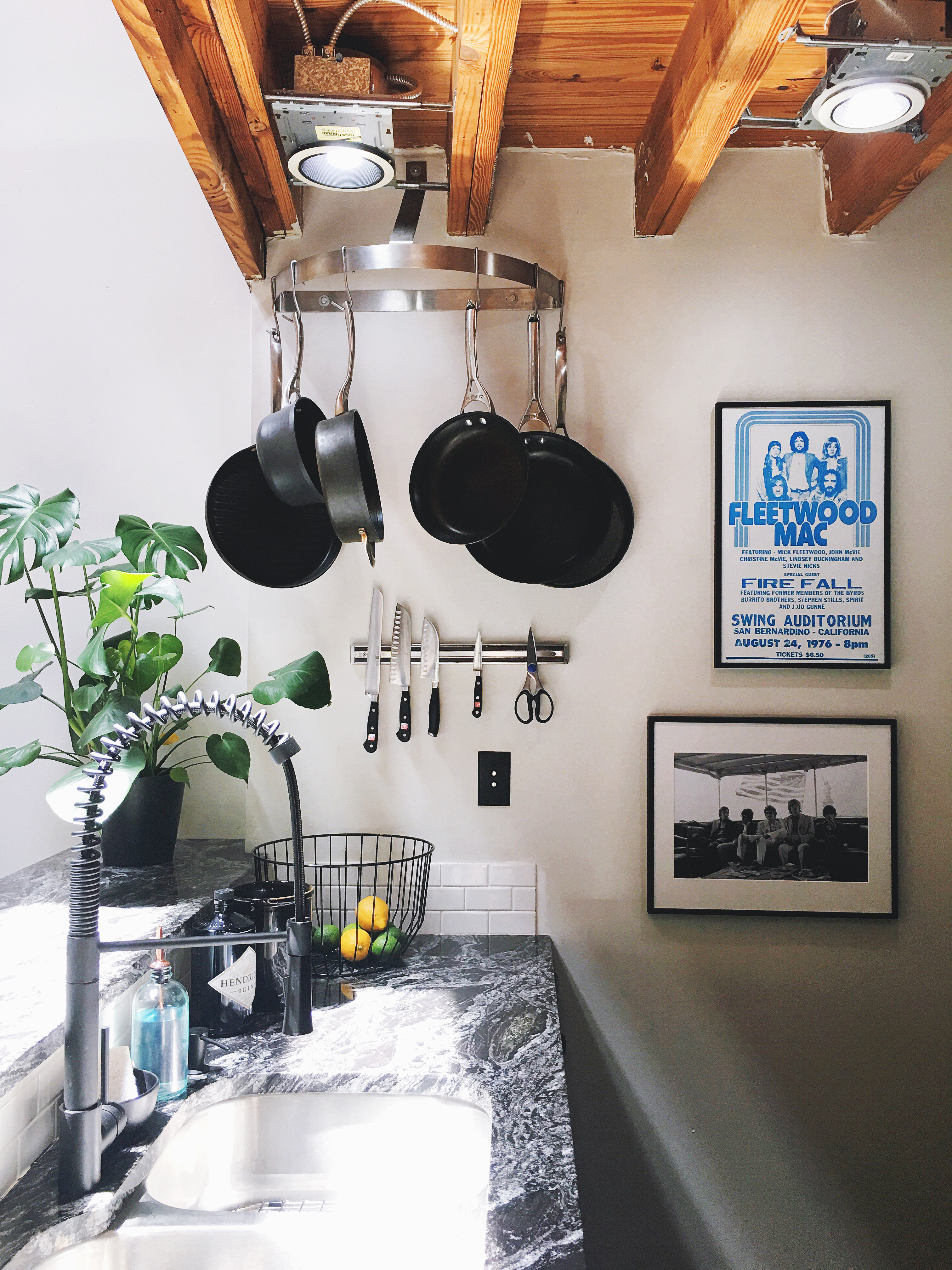 Cuisinart Half-Circle Wall Mounted Pot Rack, $31
If you're one of those unicorns who has enough cabinets to keep their pots and pans behind closed doors, count your blessings. The rest of us have to find artful ways to keep our collections on display. I always loved the look of free-hanging racks that dangle over the kitchen island, but it never quite worked with my floorplan. I've had this half-circle, wall-mounted one since my last apartment — it's compact, sturdy and looks great (and I love that the most complimented thing in my kitchen cost less than $40). There are more color options now; if I were buying today, I'd snatch up that matte black pot rack in a second.
Cuisinart Half-Circle Wall-Mount Pot Rack, $31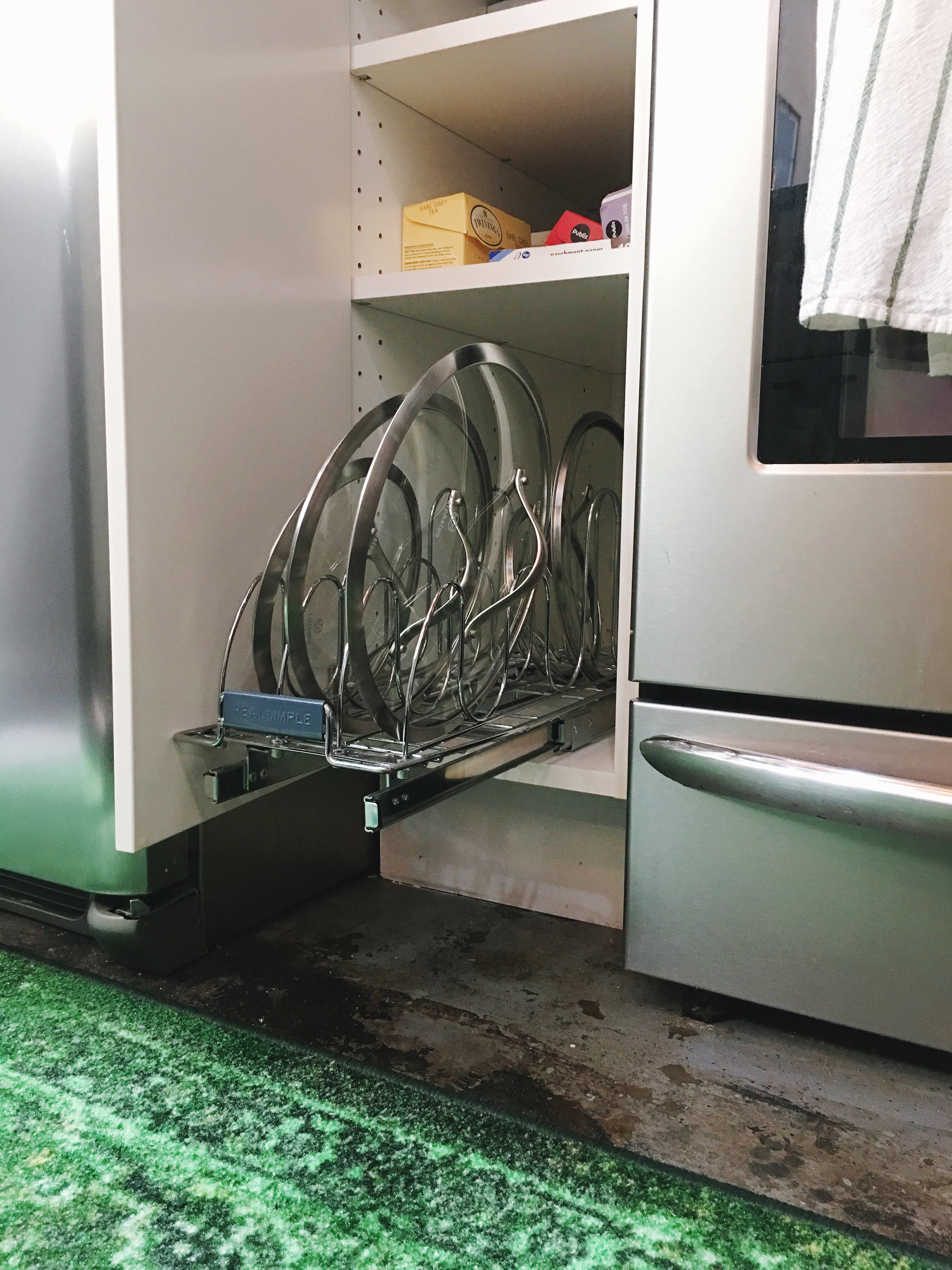 Real Simple Roll-Out Pot Lid Organizer, $56
It's the priciest thing on this list, but may be the most life-saving. We brought ours home and fastened it to the slim cabinet beside the oven with just a few screws. You know those recipes that ask you to casually cover the bubbling pot the instant it starts to boil, as if you know exactly where the right pot lid is and don't have to move a mountain (of 10 other pot lids) to get to it? They're a breeze to follow now. Panic be gone. Ours no longer seems to be available but this option from Target is almost an exact match.
Lynk Professional Slide Out Pan Lid Holder, $56 at Target
This post originally ran on Apartment Therapy. See it there: 5 Affordable Organizing Solutions I Swear by in My Kitchen
What are some of the organizers that make your kitchen better? Tell us about them in the comments below!
Source: Read Full Article