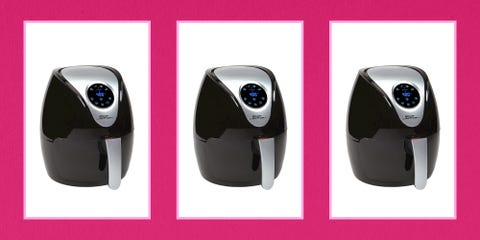 Halloween just ended [looks at watch] a little over twelve hours ago, which apparently means it's time for Black Friday deals. And this year, Target wants to hook you up with some crazy-early Black Friday sales that are only available TODAY.
And while this might feel a bit #toosoon, there are some pretty sweet scores up for grabs—like $30 off a single serve K-cup coffee maker, $230 off a KitchenAid mixer, and $30 off an Instant Pot.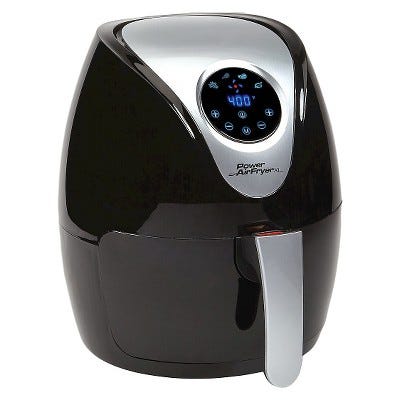 But there's one you definitely don't want to miss: They're offering up an air fryer for 50 percent off. Yup, you read that right. The Power Air Fryer XL usually retails for $99.99 and it's currently just $49.99. (Saving you $50!)
For the record, air fryers are amazing. They use a tiny bit of oil and super heated air to fry your foods. And, as you can guess, it's healthier than having regular fried foods. By slashing the amount of oil you use to fry your foods, you're able to save a bunch of calories and fat, Natalie Rizzo, R.D., previously told WomensHealthMag.com.
One weight loss doctor previously told WomensHealthMag.com that these fryers are "magic." She recommends air fryers to all of her patients—and uses it herself. (So…it's literally what the doctor ordered.)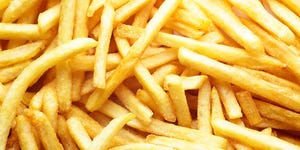 You can use an air fryer to get that fried feeling and taste on anything you'd normally fry—French fries, chicken, and veggies. To use it, just brush oil on the foods you're about to fry, heat the machine up to the temp you need, and go to town.
FWIW, Target reviewers freaking love this air fryer, too. "Love it bought already 2 more for family," wrote one reviewer. "Makes fries quicker than baking," wrote another reviewer. Uh, sign me up.
If having "magic" foods all the time that taste like they were deep-fried but are way healthier sounds like your thing, this is definitely a deal worth looking into. The sale ends today so jump on it now at target.com.
Source: Read Full Article