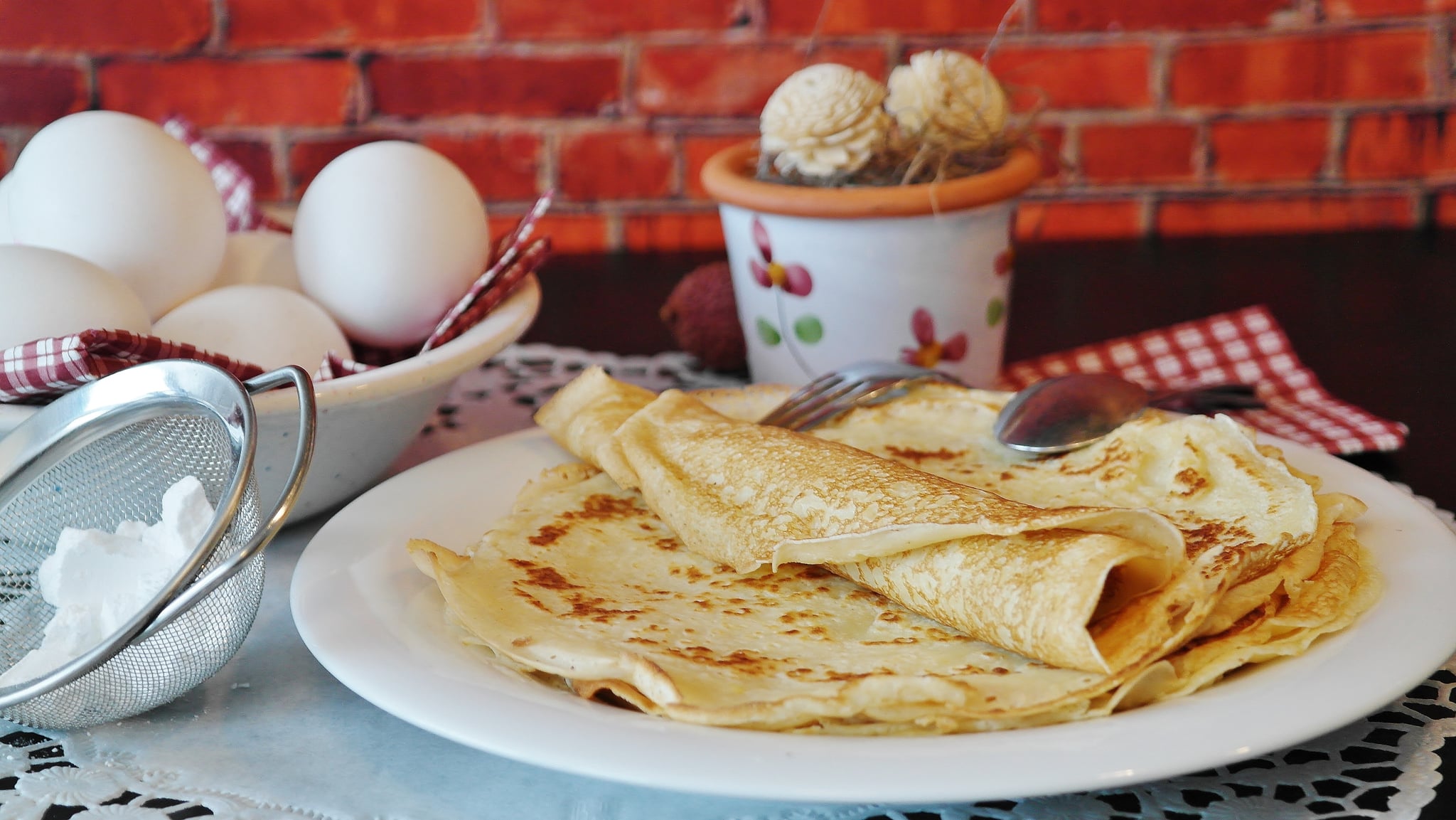 Growing up in England, I looked forward to a certain Tuesday in February or early March with great excitement. Shrove Tuesday — aka Pancake Day — falls the day before Lent begins, and in the UK that means supermarkets are ordering in extra lemon juice, recipe websites are full of exciting new twists on a classic, and your Instagram feed is full of photos of delicious-looking pancakes. This year, it's March 5, so you've just got time to stock up on eggs and join in the fun.
However, this is not a randomly chosen day created for marketing purposes. Pancake Day is a long-standing tradition shrouded in religious significance, and there's a reason it shares a date with Mardi Gras. Mardi Gras mean "Fat Tuesday" in French, and the principal of both is the same: you indulge and celebrate before a 40-day period of fasting before Easter. Pancakes were chosen in the UK because, historically, they were an easy way to use up leftover eggs and milk, ingredients not traditionally consumed during Lent. Now, even those who aren't Christians see it as an excuse to whip up a batch of their favorite indulgence, regardless of whether they're abstaining from anything for Lent.
But before you whip out the baking powder, these pancakes are not the fluffy, thick, stacked-high creations found in the US (unless you're Scottish — the Scotch pancake is a whole other story). Though we have come round to the ways of chunky American pancakes in the last couple of decades, the ones most people in England grew up with are a whole different beast. Usually made with nothing but eggs, milk, flour, a pinch of salt, and butter for cooking, they are bigger and thinner, made one at a time in a frying pan, closer to a crepe than anything you'll find at IHOP. Every family has their own particular traditions, but pancakes were served only one way when I was growing up: with lemon juice and sugar, rolled or folded up one pancake at a time. Over time, other acceptable fillings included Nutella, anything fruity or chocolaty, or cheese and ham if we were feeling particularly adventurous.
The game is, of course, to see just how many pancakes you can manage before you feel sick (or the batter runs out). I'm pretty sure my brother got into double figures a few times as a teenager!
Source: Read Full Article