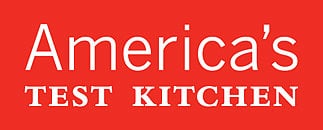 We're thrilled to bring you kitchen wisdom from our friends at America's Test Kitchen. This week, they're sharing a fuss-free Thanksgiving stuffing recipe that's bound to become a classic on your holiday table.
In recent years, there's been a proliferation of bread stuffing recipes with delusions of grandeur. Sure, stuffing with a dozen or more ingredients (wild rice, dried cherries, Italian sausage, fennel seeds, pine nuts, eggs, cream . . . ) can be delicious, but we wanted to revisit an older, simpler style of stuffing to counter both the excess of the Thanksgiving table and the stress of preparing it. We wanted purer flavors and less fuss.
To make an easy casserole that would be as tasty as stuffing that cooks in a turkey, we took a long look at our ingredient list and considered what was essential. We subtracted ingredients — and then we had to figure out how to multiply flavor. Onion and celery were a must, but poultry seasoning took the place of the bevy of herbs that season many stuffings. For the liquid, we got the meatiest flavor not only from using all chicken broth, but also by reducing some of the broth to concentrate its flavor. Finally, a nutty browned butter provided richness and a crisp topping to our classic stuffing.
Happy Thanksgiving from America's Test Kitchen to your kitchen.
Related:
Cook's Illustrated's Thanksgiving Guide
100 Recipes: The Absolute Best Ways to Make the True Essentials
Cook's Illustrated's Kitchen-Tested Buying Guides
Back-to-Basics Bread Stuffing
Notes
Use a hearty white sandwich bread, such as Arnold Country Classics White Bread (our taste-test winner). To make ahead: Stuffing without butter topping can be refrigerated in a baking dish, covered with aluminum foil, for up to 1 day. To finish, remove foil, drizzle with melted reserved browned butter, re-cover, and bake for 10 minutes. Uncover, and bake until stuffing is heated through and top is golden brown, 35 to 40 minutes.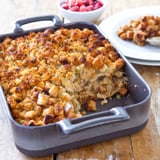 Ingredients
Directions
Information

Source: Read Full Article